After two years of being stuck at home and trying countless DIY food trends, you may be inspired to give your kitchen a refresh. We spoke with local designers to give you a few new ideas.
Our experts agreed that while classic white walls and cabinetry remain popular, homeowners are gravitating toward incorporating more warmth into their kitchens with natural materials. According to Meg Lavalette, founder of LAVA Interiors in Catskill, "More and more people are once again choosing unpainted woods for their cabinets and real stone such as granite and marble [versus easy-care synthetic surfaces] for countertops."
Even all-white kitchens can be warmed up easily by swapping out hardware, says Marianne Riviere, showroom consultant for Frank Webb Home's Newburgh location. The hot new finish for faucets and drawer pulls? Black stainless. "It was introduced to consumers initially through large appliances and it's made its way into plumbing and hardware. Black stainless is a nice alternative to chrome and stainless steel—the matte nearly-black finish warms up the space," says Riviere.
Another simple upgrade is to switch your island lighting. "The look for the past few years has been two or three small pendants over the island. Now, designers are opting for one oversize statement fixture instead," says Paul Fehling, showroom manager of Frank Webb Home. Lavalette concurs, stating that while pendants are expected, she encourages her clients to make bolder choices. She saw this trend on the rise over a year ago, when she installed a large, sculptural iron fixture over the kitchen dining table in the 2020 Kingston Design Showhouse.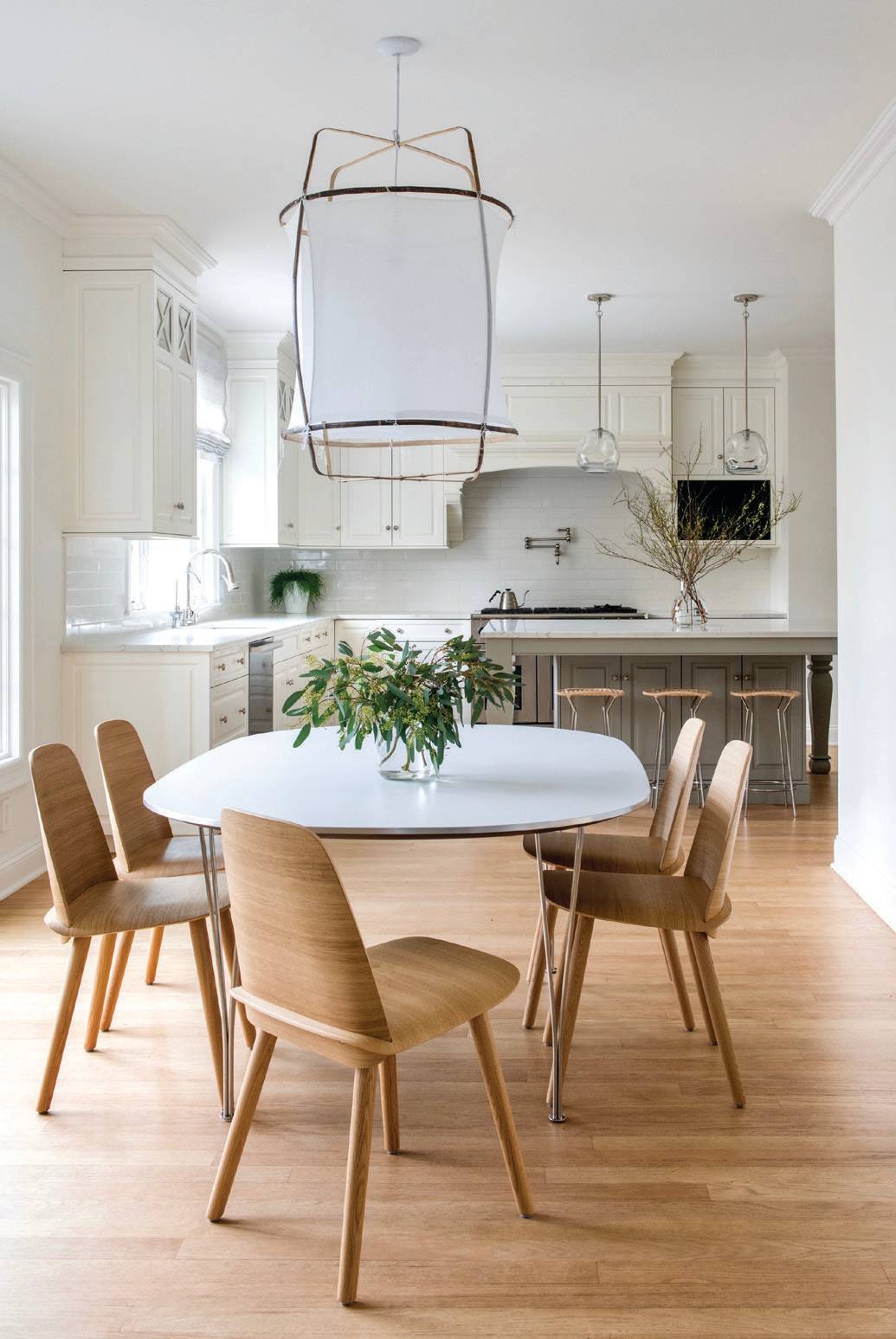 Finally, a great new way to add personality to your kitchen is through tile. Fehling and Riviere say consumers are straying from the 3"-by-6" white subway tile backsplash and opting instead for varying sizes with colorful prints or geometric patterns. Lavalette says tiles that are handmade by local artists are becoming popular choices, too.
No matter which new trends you decide to incorporate, Fehling recommends following these steps from Frank Webb Home's planning guide: Start by defining your goals for the space (a visual representation of the area on paper is helpful); then gather ideas and set a budget before making an appointment with a designer or showroom consultant. Due to the current supply chain issues, all the pros urge consumers to purchase products made in the U.S. or Canada—and be patient. "The supply chain probably won't correct itself until well into 2022," says Kimberly Glazer of the Decorative Plumbing & Hardware Association.
That said, Lavalette advises that since kitchen renovations can be quite pricey and time-consuming, "if there's an item that you really want, you should purchase it and wait for it, because in the end, you'll be happier. Designers talk a lot about trends but what really matters is buying things you truly love, because they'll never go out of style for you, they'll be timeless."