Carolyn Palmieri and Tony Calderone first dipped their toes in the Hudson Valley like many other couples: they were weekenders.
During their frequent strolls around Hudson, they found that the coffeeshops were often closed at night.
In March 2020, Palmieri's company was closed and Calderone was working remotely. The couple made the easy decision to move to Hudson full-time, as they finally had time to work on the coffee bar of their dreams — one that would be open late and serve both coffee and wine.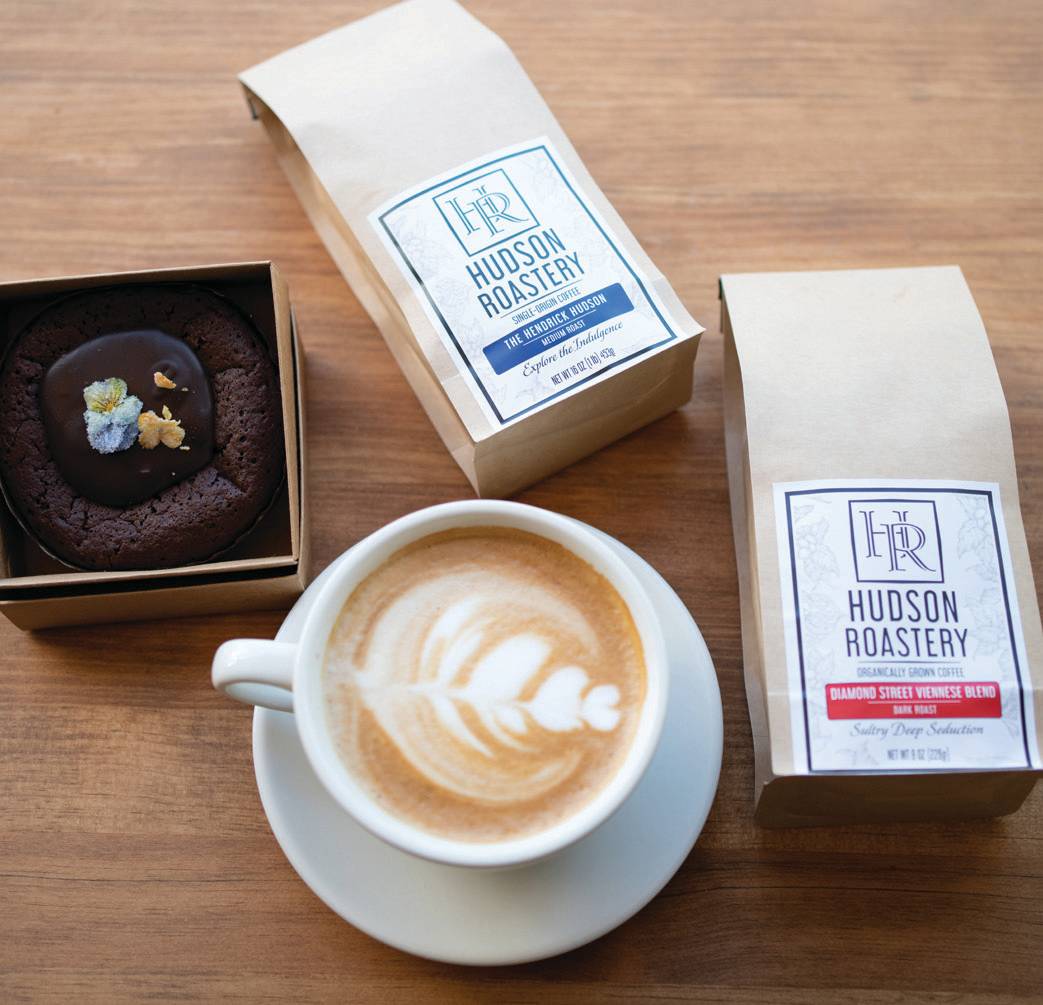 The couple started out by experimenting with four blends at the Hudson Farmers Market in mid-2020. By March 2021, their coffee venture evolved from weekend tents to a brick-and-mortar shop.
Inside the hip, neutral-toned coffeeshop on the corner of Park Place and Warren, you'll find towering ceilings, recessed displays of Hudson Roastery coffee bags, and quaint seating areas.
On Monday and Tuesday mornings, enjoy organic and fair-trade roasts like the Rip Van Winkle house blend, a light-medium roast with nutty, cocoa undertones; Catskill Campfire, a medium roast with single-origin Ethiopian beans with notes of citrus and chocolate; or Bootleg Reserve, a coffee aged in whiskey barrels for 60 days, is both sweet and spicy. Don't miss the freshly baked croissants.
From Wednesday –Sunday, Hudson Roastery converts their café into a wine bar after 2 p.m. Indulge in a selection of wines, such as a 2019 Blue Quail chardonnay or a 2018 Velvet Devil merlot; pair these glasses (or bottles) with a cheese board, featuring Italian and French cheeses, or a charcuterie board with prosciutto, bresaola, and Rosette de Lyon sausage. Individual cheeses and charcuterie, along with a "seacuterie" board are also available.
4 Park Place, Hudson
hudsonroastery.com