THINK HUDSON VALLEY AND YOUR NEXT thought might naturally be apples; from there it's only a few milliseconds to apple cider, cider donuts, apple pie and all the other dreamy sweetness the valley's apple harvest portends. Well, there's another, fairly recent and immensely popular local apple derivative that's going to sour your thoughts, but in a good way: apple cider vinegar.
Apple cider vinegar packs quite a nutritional punch, and the zingy liquid contains probiotics that help increase the population of bacteria in the gut and promote digestion. It's not a cure-all, though it comes tantalizingly close.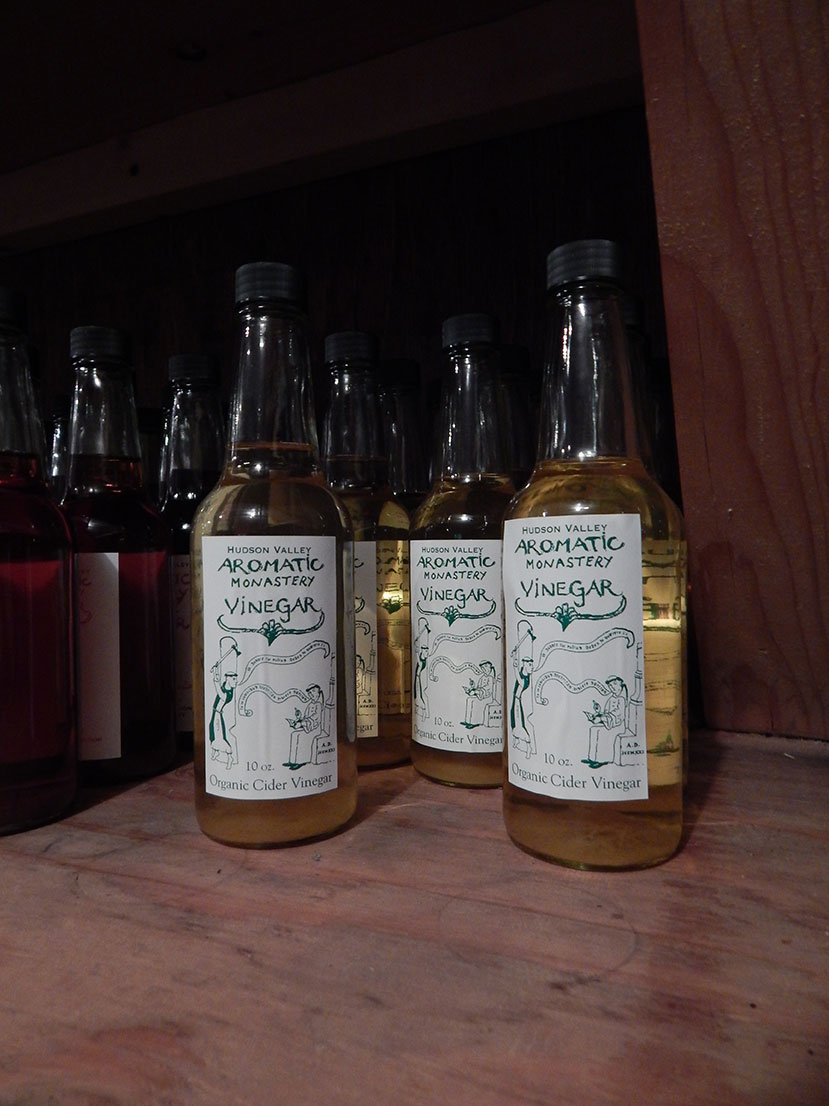 According to Nancy Case, MS, RDN, CDN, outpatient dietitian at Mid-Hudson Regional Hospital, in Poughkeepsie, "Apple cider vinegar has been touted for helping people lose weight, control blood sugar, control blood health, and improve gut health." Many people start their morning off with a shot of cider vinegar, or drink it mixed with warm water as a health-boosting tonic.
The most healthful and arguably most flavorful versions of cider vinegar contain remnants of the "mother"—the bacteria culture responsible for the fermentation. The unique nature of each mother gives each vinegar its distinctive character.
Brother Victor-Antoine d'Avila-Latourrette, of Our Lady of the Resurrection Monastery, in LaGrangeville (Dutchess County), has added apple and honey/apple cider vinegars to the extensive line of wine vinegars bottled at the monastery. Using apple cider donations from farms and vendors across the Hudson Valley, Brother Victor's vinegars are created using a French recipe that dates back to the Middle Ages, to which he adds a unique medley of spices, including bay leaf, clove, cinnamon and brown sugar. The small-batch apple cider vinegar ferments for at least a year to develop a smooth, slightly sweet yet rich flavor profile. A 10-ounce bottle of the monastery's cider vinegar sells for $9 at the monastery gift shop.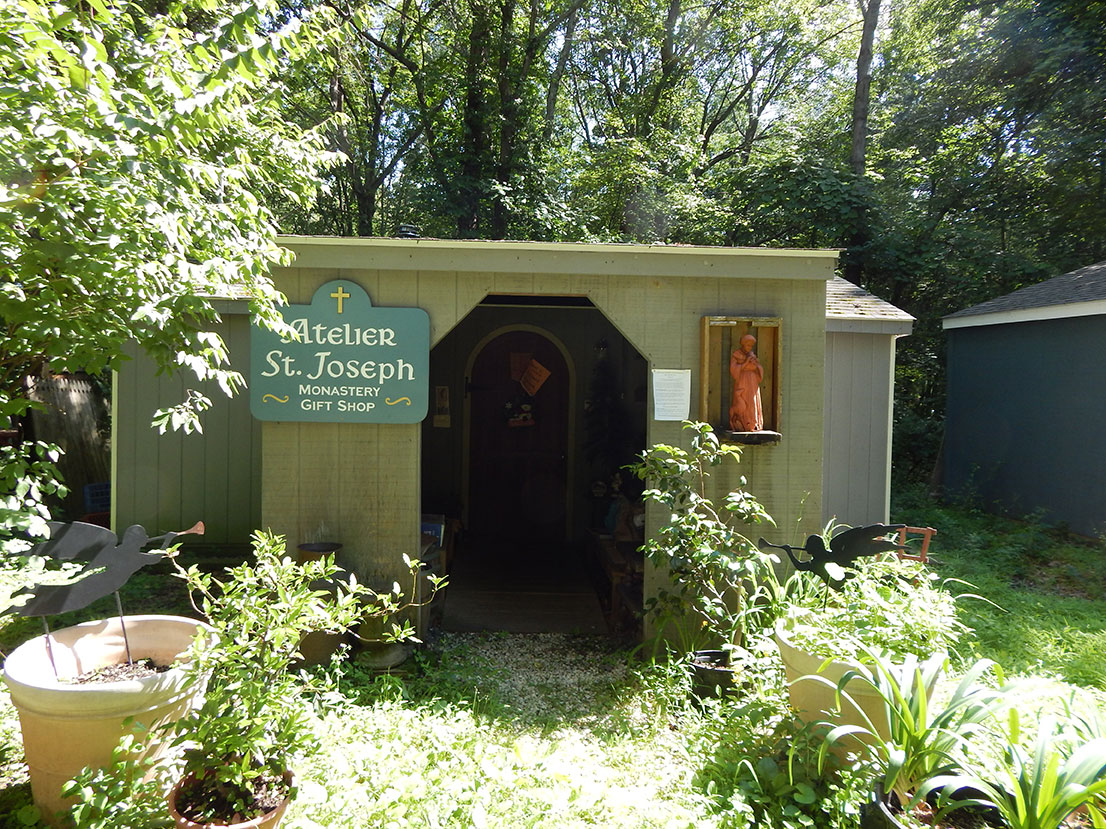 Derek Grout, co-owner of Harvest Spirits in Valatie (Columbia County), starts at the source for his apple cider vinegar, aptly marketed as "tree-to-bottle." At Harvest Spirits Farm Distillery, Grout uses surplus apples from Golden Harvest Farms, the home of Harvest Spirits, to create cider, later made into vinegar. "Our apple vinegar is thicker, sweeter, and barrel-aged," he says, likening the product to a balsamic vinegar in terms of richness and complexity. Grout also makes a fire apple vinegar using a proprietary blend of spices that give it a special kick. New to the lineup is a maple vinegar that adds a perfect touch of sweetness. The vinegars ($15/8-ounce bottle) are available at the distillery, Troy Farmers' Market and at the Rhinebeck Farmers' Market.
Michelle Siefermann, CSA coordinator at Fishkill Farms in Hopewell Junction (Dutchess County), uses apples from the farm's orchard to make cider vinegar. She begins with a sweet apple cider that is turned to hard cider and then to cider vinegar. Every batch is unique, Siefermann says. "It's an experimental process—batches I do at the same time can have very different flavors based on the type of bacteria." She notes the vinegar often has a spiciness that is both rich and refreshing. The tangy, golden liquid is a versatile ingredient for salad dressings, marinades, tonics and much more. Limited quantities of the cider vinegar ($4.75/16-ounce bottle) are available at the Fishkill Farm Store; call ahead to confirm availability. ourladyoftheresurrectionmonastery.webs.com; harvestspirits.com; fishkillfarms.com