Hudson Valley football fans can prepare for the Super Bowl by ordering chicken wings or getting fixings to make their own at these locations.  
What would Super Bowl Sunday be without wings? Whether you are hosting a football-themed party or are snuggling up with loved ones to watch the big game, make food prep a breeze with wings and fixings from these Hudson Valley hotspots. 
Just Wing It
Kingston
With 10 wings per order, Enzo's offers buffalo wings (served with blue cheese dressing), barbecue wings, and garlic parmesan wings. If you're not a fan of chicken on the bone, check out the boneless buffalo chicken, six breaded and fried chicken strips tossed in spicy buffalo sauce and served with blue cheese dressing. Enzo's Wings Dings would also make a perfect addition to any Super Bowl menu, with 10 pieces of honey-battered chicken wings fried to perfection.  
Wappingers Falls
For a wide selection of wings, 21 Burgers & Wings is a must. Each month, the eatery offers three new sauces to top the wings. Be sure to keep an eye out for the February offerings. In addition to the flavors of the month, offerings include the virgin wings (no sauce necessary), classic barbecue wings, Korean barbecue wings with teriyaki flavor, Chipotle barbecue wings, smoked barbecue wings, and Jack Daniels barbecue wings. For something with a bit of kick, order the Mexican hot wings, the devil's hot wings (made with the ghost chili, one of the hottest peppers on earth), and chili gochujang wings. Check out the menu for the full rundown of chicken wing offerings.  
Pleasant Valley
Barbecue lovers have the option to choose smoky, spicy, or honey barbecue wings at Publick House 23 in Pleasant Valley. The Casino wings are sure to be a crowd-pleaser at your Super Bowl party, featuring crispy wings sauteed in white wine, jalapenos, and bacon. Unique flavors include the grilled bourbon wings, maple Cajun wings, and salt and vinegar wings. The Publick House dry rub wings are not to be missed either, and come with a delicious blend of chilies and spices.  
Catskill
Offering takeout and delivery, Barnwood Restaurant serves up delicious jumbo wings. Enjoy your wings with a choice of buffalo, buffalo garlic, barbecue, garlic parmesan, Asian, Thai chili, or stingin' honey garlic sauce. Served up with celery, carrots, and blue cheese to cool a spicy bite, these wings will be a perfect snack while cheering on your favorite team. If you are looking for a boneless option, the popcorn chicken is breaded and served with a choice of buffalo, barbecue, honey mustard, or ranch dressing on the side.  
Wings Your Way
Looking to make your own wings for your Super Bowl gathering? Check out these Hudson Valley locations to get all the fixings.
Beacon
Crafting flavorful sauces with all-natural ingredients and no preservatives, additives, or fillers, Big Guy Hot Sauces are the perfect addition to homemade chicken wings. With options such as mango hot sauce, peach hot sauce, and barbecue sauce, Big Guy Hot Sauces makes it easy to jazz up unique wings for friends and family. Plus, did we mention that most of the hot sauces are gluten-free? Touchdown!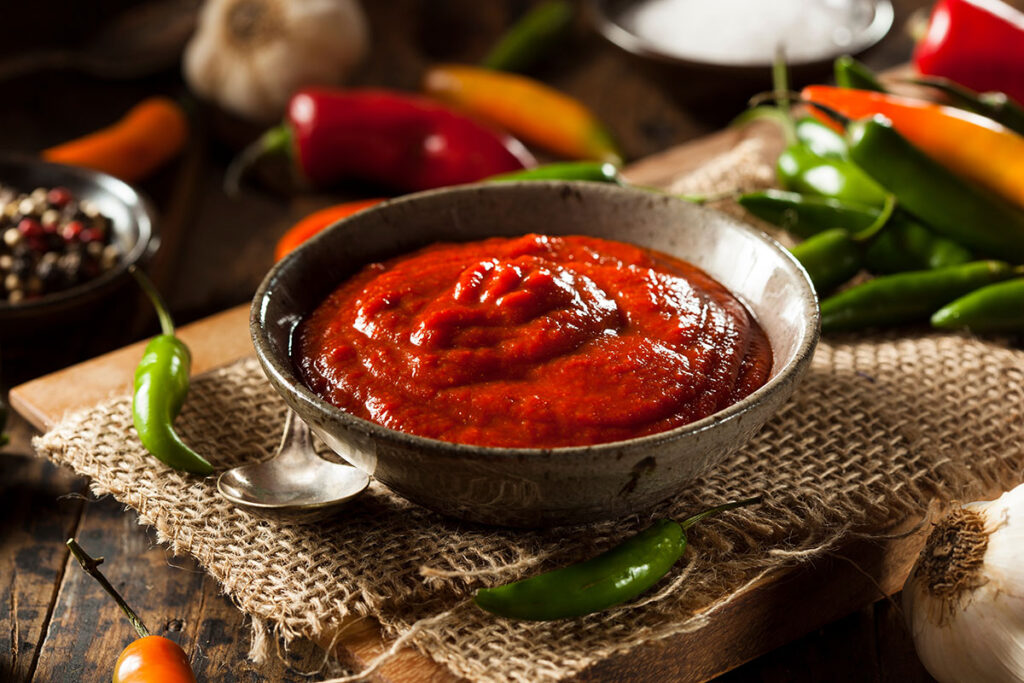 Livingston Manor
For all the chicken wing fixings, check out the options available at Van Smokey. Unique hot sauces such as the Van Smokey Bonfire smoked habanero hot sauce, A Real Jerk hot sauce, Forbidden Fruit hot sauce, and Van Smokey Camp Fire smoked jalapeno hot sauce are sure to not disappoint. In addition, the Van Smokey spice blends are an ideal way to add flavor to fried wings. The Jerky Jerky (Jamaican jerk spice) and Deep in the Red Sea (Southwest-style barbecue seasoning) blends will step up any wing recipe.  
---
Related: Plum and Rum-Glazed Chicken Wings