Yes, you need another cookbook to add to your collection. And yes, it should be one of these five—all written by local foodies. (Bonus: They will look stunning on your coffee table.)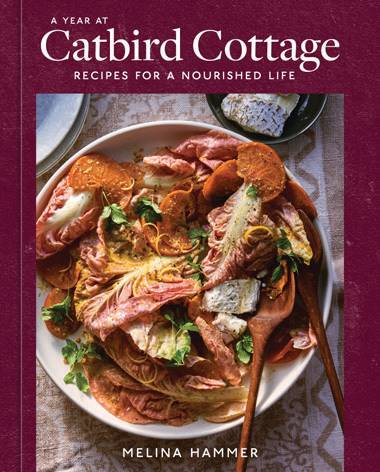 A Year at the Catbird Cottage: Recipes for a Nourished Life
By Melina Hammer
Hardcover $32.50 Ten Speed Press
Released May 31
Tucked away at the base of the Shawangunk Mountains is a charming bed & breakfast that Melina Hammer runs out of her home in Accord. Colloquially referred to as the Catbird Cottage, Hammer and her husband welcome guests here for an idyllic stay and hearty, seasonal meals. This cookbook offers just that for readers: over 100 recipes that are comforting and highlight the bounty of the Hudson Valley, including foraging guides and sustainable practices. We're especially excited to cook up the wild mushroom-potato-onion tart, braised lamb shanks with melted onions, and the persimmon-date ice cream and spiced nuts—all found in the fall section.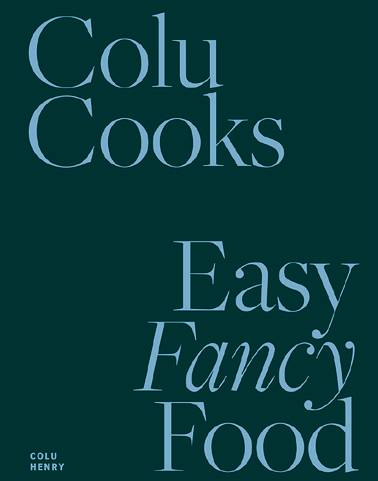 Colu Cooks: Easy Fancy Food
By Colu Henry
Hardcover $35 Abrams Books
Released April 26
Colu Henry, a former special projects director for Bon Appétit, contributor to New York Times Cooking, and author of the 2017 Back Pocket Pasta cookbook, is still cooking up a storm. Colu Cooks celebrates her Italian-American heritage, so there will be pasta—and much more. The 100+ recipes are inspired by the HV farmland surrounding Henry's home in Hudson, as well as France, California wine country, Nova Scotia, and Spain. You'll find sophisticated, delicious meals that aren't fussy—they all cook up in under an hour.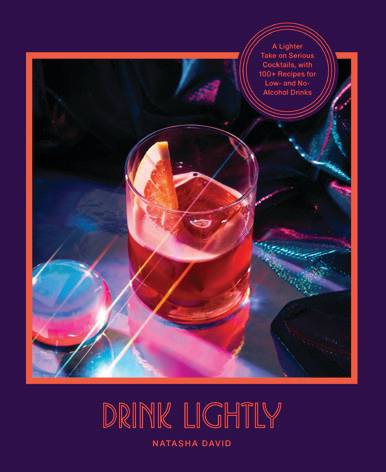 Drink Lightly: A Lighter Take on Serious Cocktails
By Natasha David
Hardcover $26.99 • Clarkson Potter
Released April 5
Five years ago, Natasha David moved her family from Brooklyn to Red Hook. Since then, she's built bars in the tri-state area and penned Drink Lightly, a low-ABV cocktail cookbook. "Low-ABV drinking is simply enjoying cocktails with a lower alcohol content than 'traditional' spirits such as vodka or tequila," explains David, "It's about making your vermouths, your sherries, or your Aperol the star of the show." A few stellar recipes to try: the Lillet and Cassis, Trophy Garden (aperitif and elderflower liqueur), and Rice Dreamz (sake and lychee liqueur with coconut milk and vanilla syrup).
For the Table: Easy, Adaptable, Crowd-Pleasing Recipes
By Anna Stockwell
Hardcover $35 • Abrams Books
Released April 26
If you're looking to throw a great dinner party, this cookbook's for you. Anna Stockwell, who hails from Hurley, is well-versed in creating fabulous fetes, and she's translated her love for planning, cooking, and hosting into For the Table. After reading up on her pro planning tips, turn to the seasonal menu section—each menu is built around two entrées and suggests simple sides and pairings. She also includes advice on perfect presentations. We're excited to cook up her spiced pork shoulder steaks and gorgonzola baked polenta for our friends.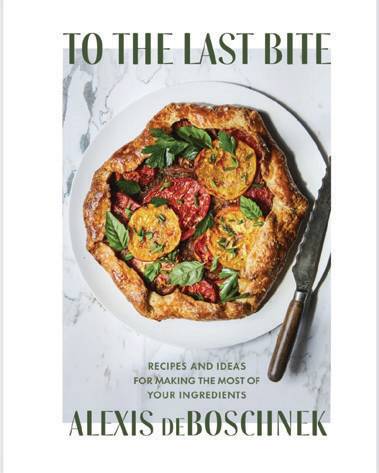 To The Last Bite
By Alexis deBoschnek
Hardcover $32.50 • Simon & Schuster
Released April 19
Alexis deBoschnek spent many hours of her childhood tending to her family's garden in Delhi, a Delaware County town nestled in the Catskills. After years of honing her culinary craft in Los Angeles and New York City at Buzzfeed's food brand, Tasty, deBoschnek returned to her roots. In fact, To The Last Bite could be seen as a love letter to the Catskills. In addition to 100 creative recipes, this cookbook highlights a sustainable and humane connection with the food we eat, and deBoschnek hopes that by the time you read through it you'll have a deeper understanding of the country's inequitable food system and how to show compassion for the land you live on.
---
Related: Pro Tips: Cookbooks That Aren't