This Chester agricultural center pursues food justice in the Black Dirt Region.
IN SOUTHERN ORANGE COUNTY, CROSSING over the border into Northern New Jersey, lives 26,000 acres of muck soil with a profoundly dark hue. This is known as the Black Dirt Region, and it is home to some of the most fertile soil in the world.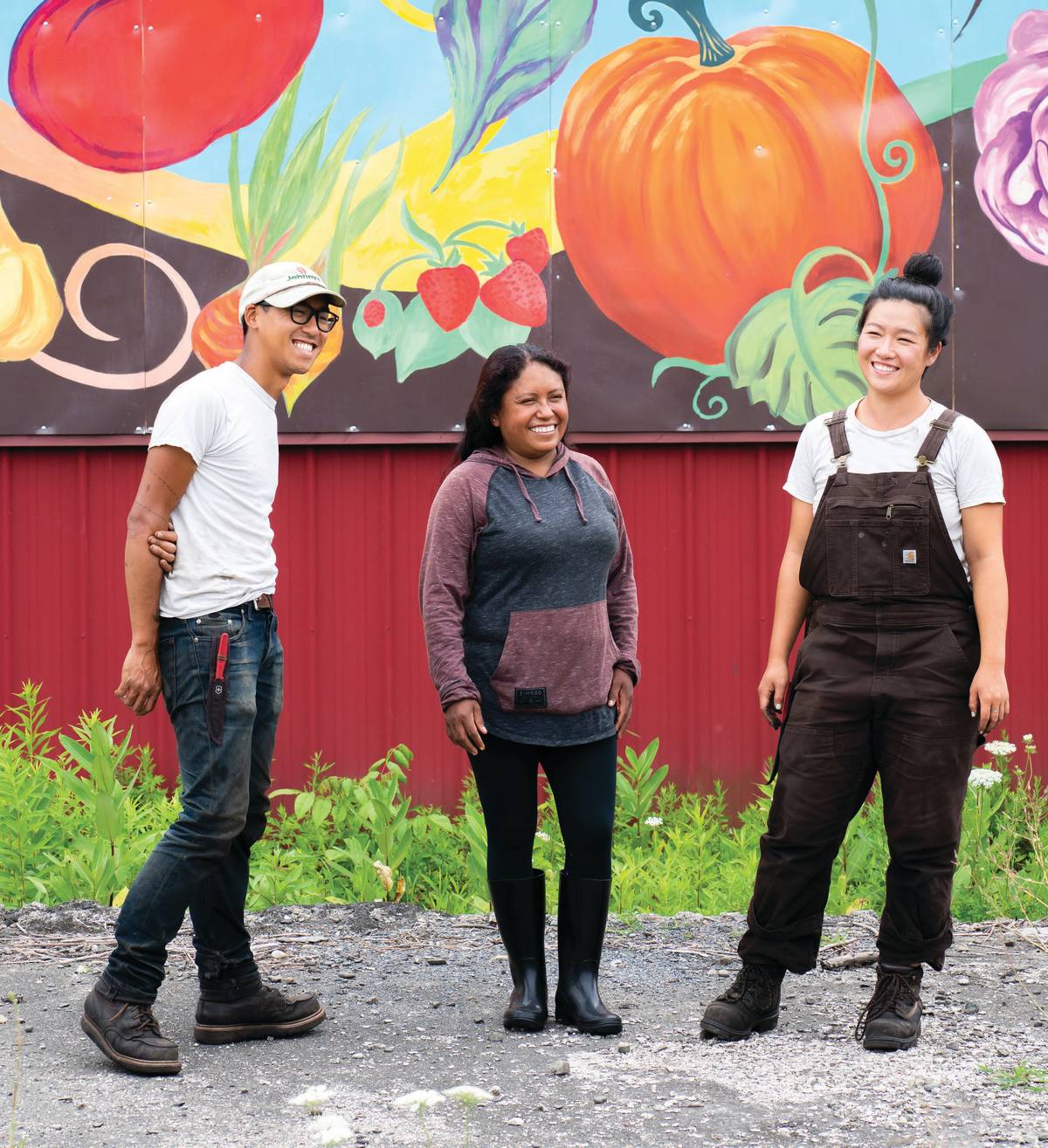 Larry Tse runs his farm, Dig Acres, in this region with a crew of eight. His depth of knowledge, not only about farming but about the Black Dirt itself, is mesmerizing.
Tse explains that typical organic farm soil might be comprised of 3-5 percent organic matter. High-performing farms could boast a composition closer to 10 or 12 percent. "Here, our baseline — with me not doing anything to the soil — is at like 40 to 50 percent," says Tse.
Tse's farm, a project started by the restaurant franchise Dig, is one tenant at the Chester Agricultural Center (CAC), a nonprofit that owns 270 acres of Black Dirt farmland intended for affordable long-term leasing.
The CAC was founded in 2014 by a handful of investors, primarily Mountainville's Ralph E. Ogden Foundation, Inc., an environment-focused charity led by Lisa and Bea Stern. Its guiding principles all center around one topic: food justice.
"The mission is to help grow an equitable and inclusive regional food system," says Lucinda Poindexter, the center's executive director. "We see a future where land is affordable to a diverse group of aspiring farmers, where food is accessible to all, and where we respect and steward the unique soils and ecosystem in our care."
The CAC's primary goal, offering renewable and affordable 30-year farmland leases, is most helpful to starting farmers. Poindexter says, "We're not trying to make a profit."
Land access is notoriously one of the most difficult hurdles for young or starting farmers, and prices skyrocketed in the Hudson Valley due to demand during the pandemic. "It's a really ideal place for young people to begin their operations," says Tse. "But the land prices are out of control."
Affordable land is just one of many programs the CAC supports in the name of food justice. They also reinforce language justice — the practice of building multilingual spaces so that everyone's voice can be heard — to promote regenerative agricultural practices and connect new farmers with training programs. Ultimately, the center aims to create a farm space that prioritizes community learning, unity, and support. Currently, eight farms are leasing land there. Here are three of their stories.
CHRISTINA CHAN
CHOY DIVISION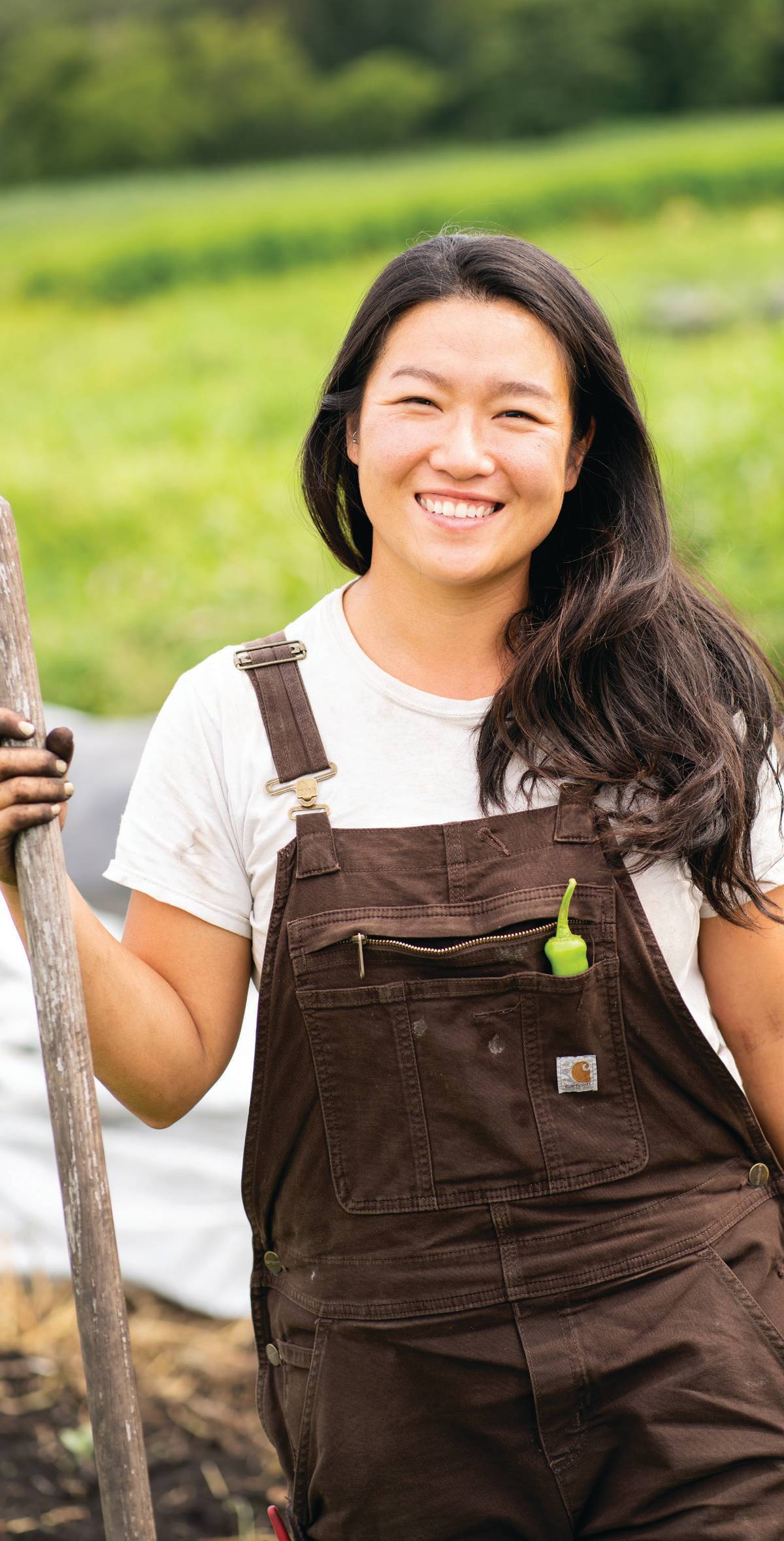 Cultivating a mere half-acre plot of the Black Dirt, Choy Division is on a singular mission to produce Asian heritage vegetables.
The Black Dirt region was famous for growing onions in the late 20th century, but farmers in the area have since started organically farming a variety of vegetables, like lettuce, carrots, squash, and radishes.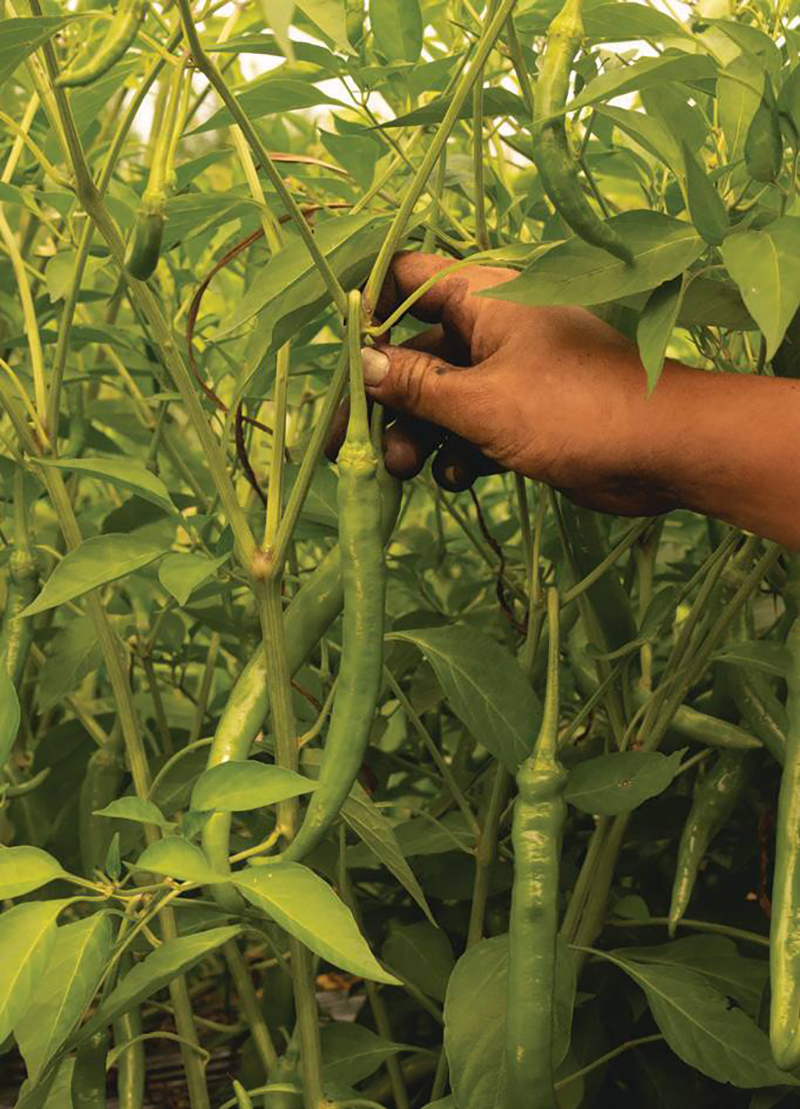 Farm operator Christina Chan is cultivating her land to grow organic produce that Asian Americans across New York can't easily find. She accomplishes this through a CSA available in the Hudson Valley and New York City. The program is marketed via churches and food pantries in English and Chinese, so that language is never a barrier. Korean and Japanese outreach are in the works.
"Our goal is not just to grow food, but to expand the representation of Asian people throughout our local food system," says Chan.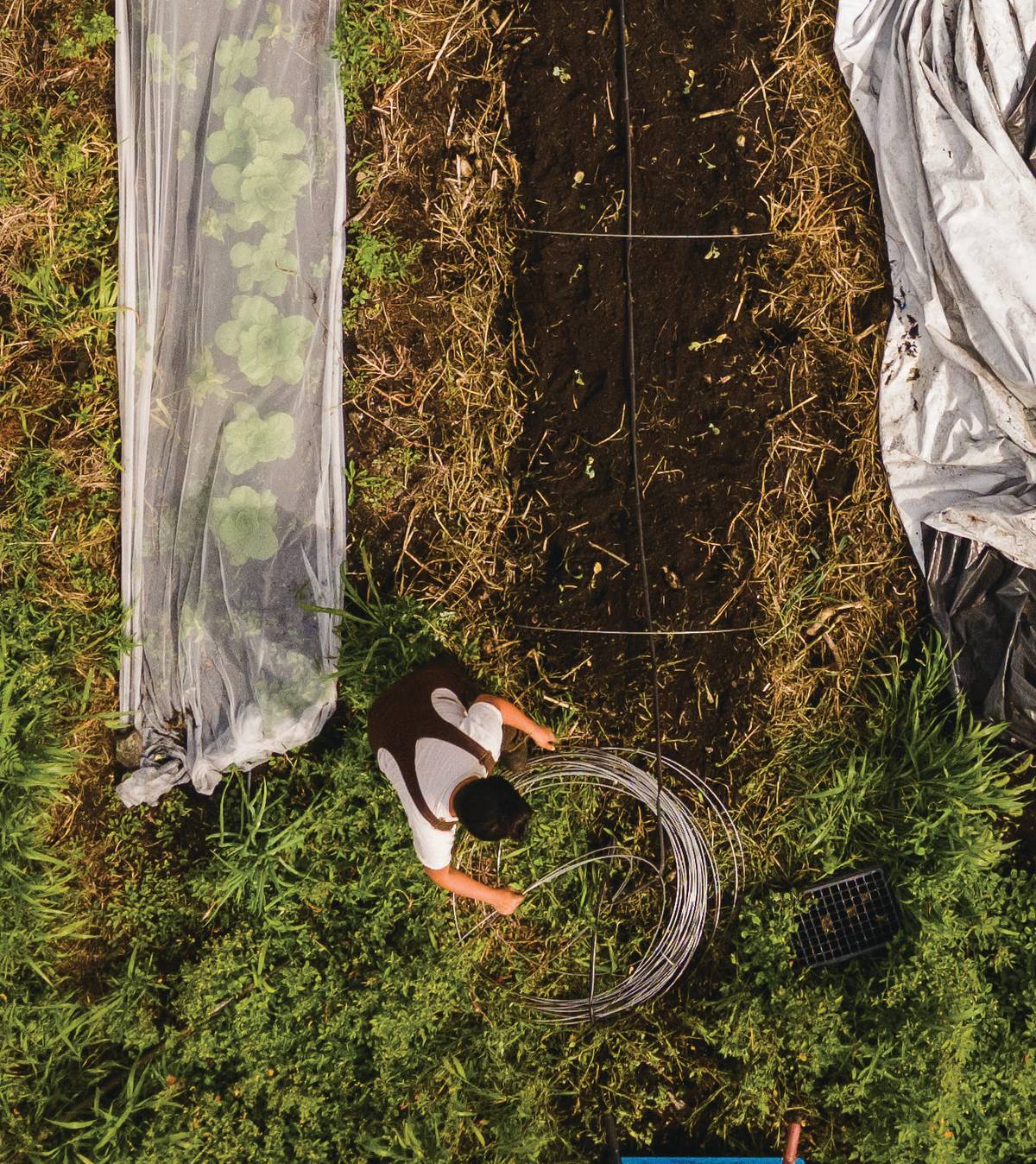 Chan aims to offer Asian Americans the ability to eat organically without giving up who they are culturally. Her crops include bok choy, gai choi, and black futsu squash. In fact, the farm's name is a play on words: "Choy" means "vegetable" in Cantonese, and Joy Division is a rock band that reminds Chan of her time farming in the United Kingdom.
Our goal is not just to grow food, but to expand the representation of Asian people throughout our local food system.
"I was inspired to start farming while I was living there," Chan says, describing her experience volunteering at an urban farm. "I realized I could use food and farming as a way to empower people to make better decisions for their own health and also for the environment."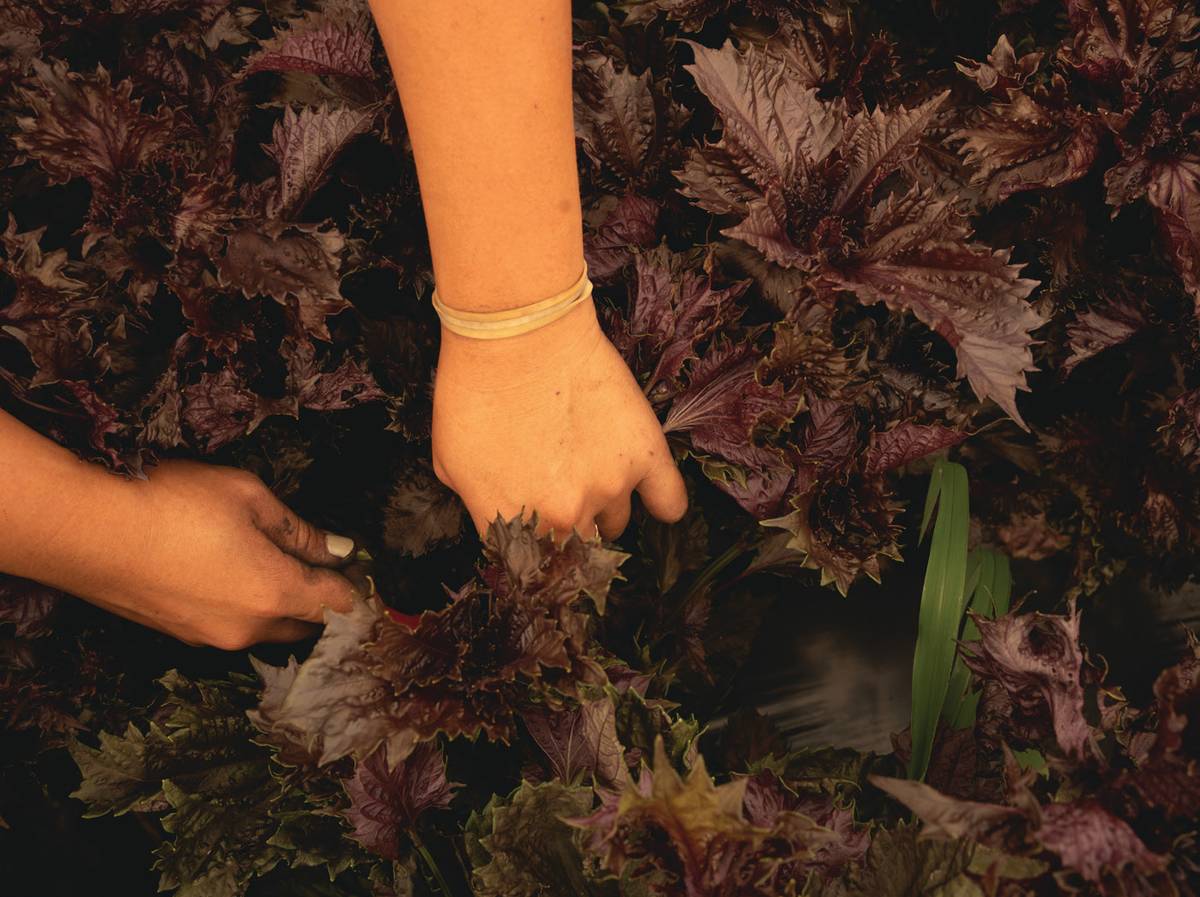 LARRY TSE
DIG ACRES
The CAC's structure largely benefits its tenants in the commonalities they all share, like repairing ditches and maintaining long-term soil health. Where Tse's story differs most from his peers' is in the financial support his team has. Founded in 2017, Dig Acres is a project from the NYC-based restaurant group Dig.
"The idea was that we wanted to have a living lab for our chefs and cooks, where they could come learn about where food comes from before it gets to the kitchen," says Tse.
He acknowledges the privileges he and his crew have with their generous corporate backing. In contrast to most starting farmers, the Dig Acres crew didn't have to be heavily concerned with startup costs, like finding land or purchasing equipment. Additionally, the CAC's existing greenhouses and wash-pack facilities allowed Dig Acres to save on infrastructure.
For this reason, Tse is conscious about where Dig Acres fits into the Hudson Valley agricultural community. They've created a tight knit network of partners, curating sales channels that lessen their local impact, and try not to take business away from smaller farms.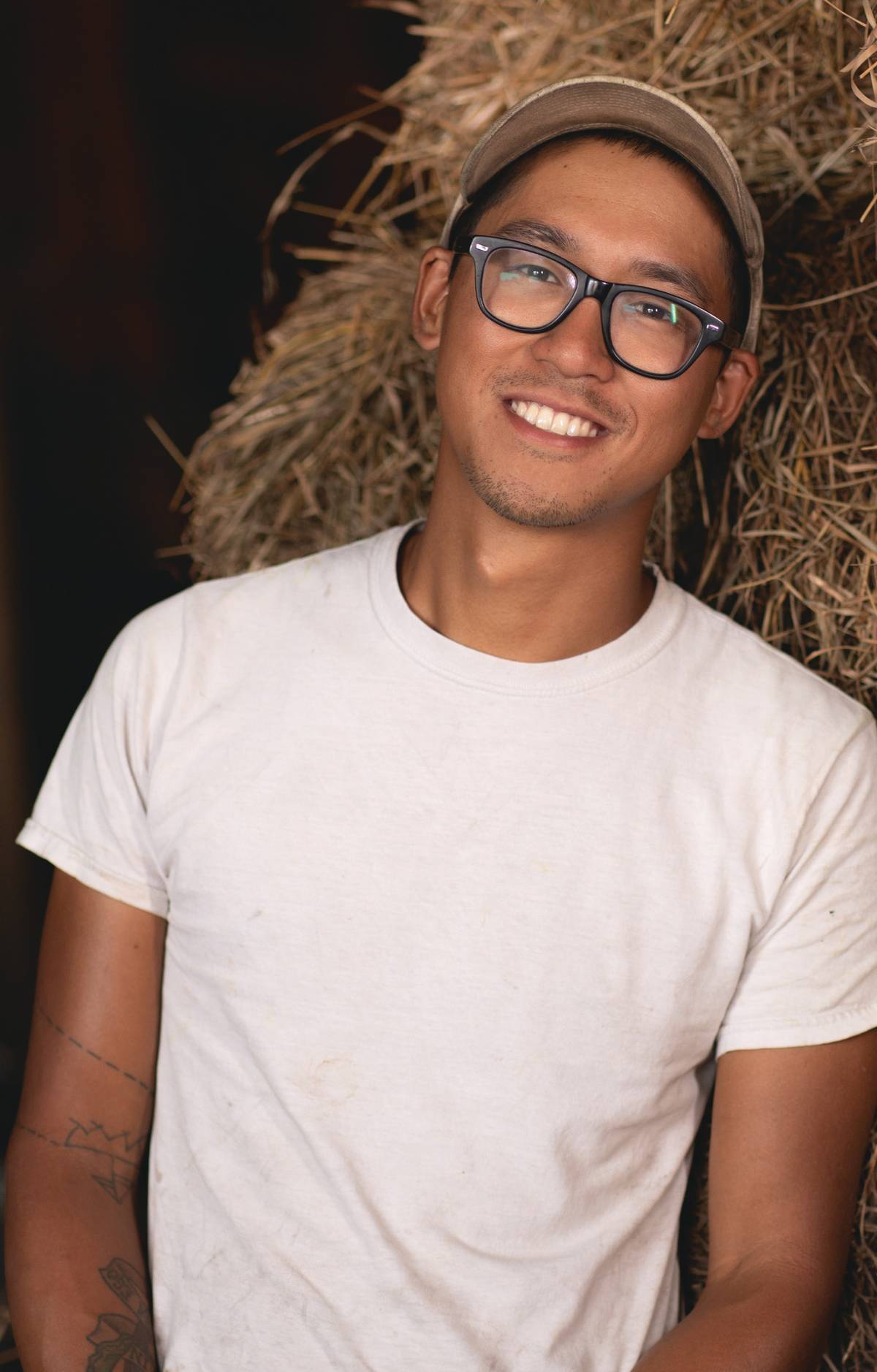 "For us, having this farm is building community. It's elevating our industry by training new farmers with our apprentice program. It's helping other farms who don't have the equipment or the infrastructure to build their operations as well," says Tse. "All the farmers who participate in our supply chain have made us a successful, thriving business."
All of the farmers who participate in our supply chain have made us successful, thriving business.
Dig Acres started as a modest five-acre operation, managed by a crew of three. Now, a crew of eight farmers cultivate 20 acres of Black Dirt farmland in the CAC. In addition, Larry's crew will often help the CAC's other tenants, which provides them the bonus of practice.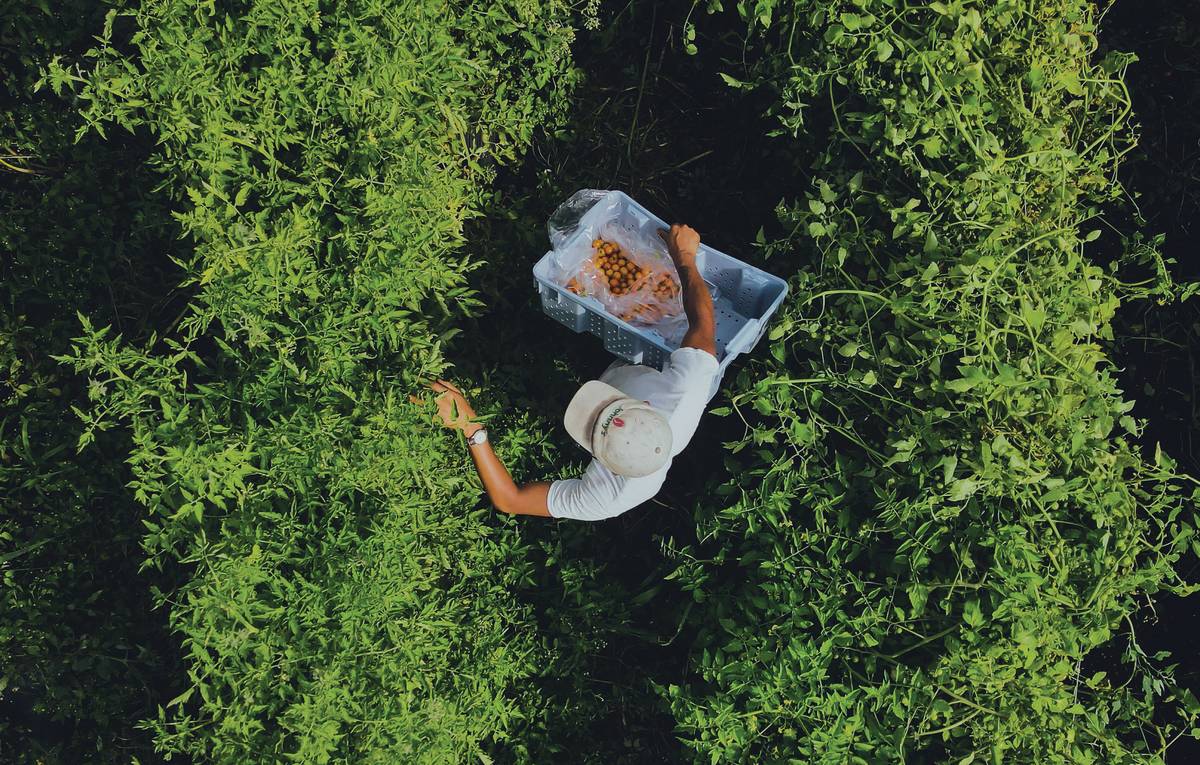 "He will help people lay plastic in their field for their crops. He'll go and disk a field," says Poindexter. "There's just a lot of cooperation and knowledge sharing, which is very unique and a great advantage for the farmers."
Despite its corporate background, Dig Acres has carved out an intimate niche in the local industry. Tse thinks of the farm as a lesson in corporate responsibility. Like a rising tide, Tse acknowledges the more he can help smaller operations grow and prosper, the more the entire community can thrive.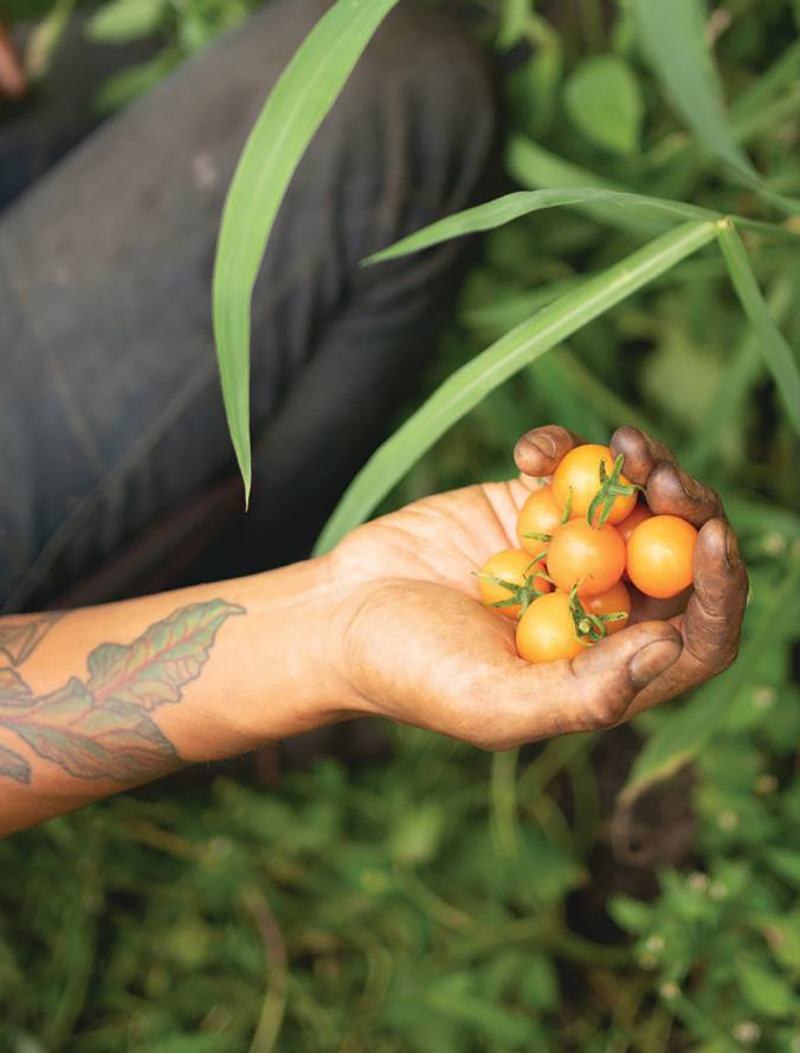 "If we can make their lives easier, make their operations more successful, that's what we're here for," says Tse. "That's our mission."
MARCELA HUERTA
FARMER HUERTA
The CAC works closely with a handful of local partners to increase their tenants' chances of success. One such program, GrowNYC's La Nueva Siembra, is a detailed planning course for new and beginning immigrant farmers. To date, the program has facilitated two Spanish-speaking farmers in getting their own operations launched at the CAC, including Marcela Huerta of Farmer Huerta.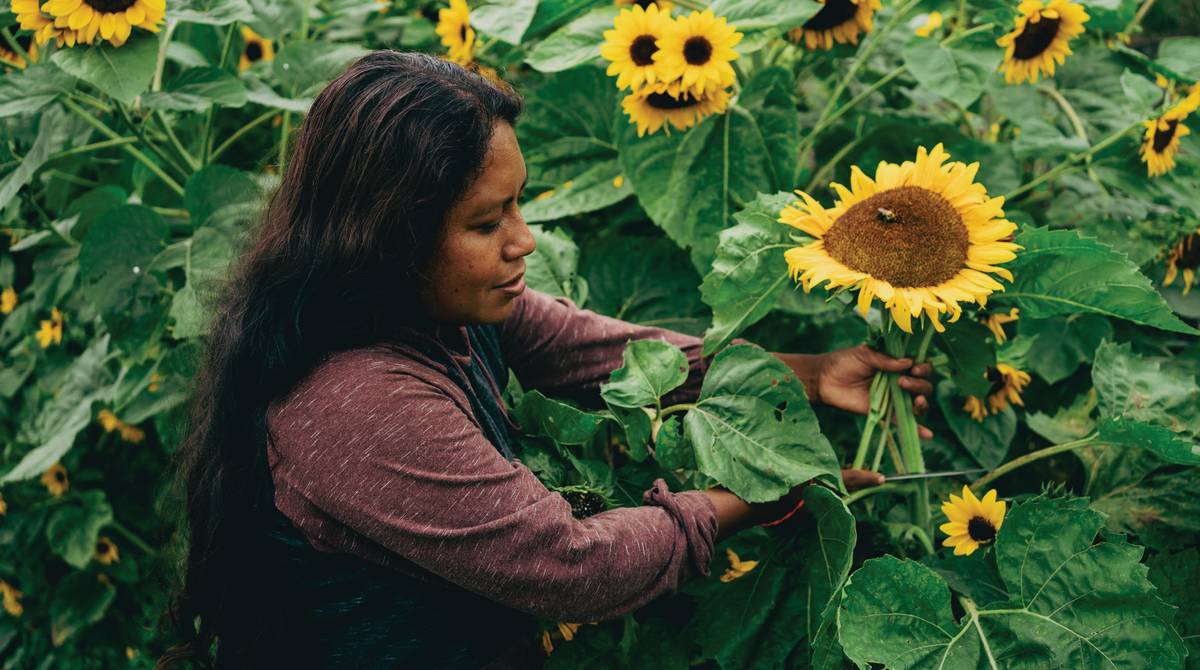 Huerta comes from La Noria Hidalgo in the state of Puebla, Mexico. She has 20 years of experience in agriculture; however, the language barrier has been a difficult issue she's had to face. Despite obstacles, she says regarding her work, "I do it with love."
The CAC's community relations manager, Ani Ventocilla King is Spanish-speaking and has been a supportive resource for Huerta and her sister, Lonora, in running Farmer Huerta.
"I can say things freely, say what I like and don't like. That's really beneficial to me and my farm," says Huerta. "I'm really grateful that the CAC listens to me and provides orientation. It's really important to be able to have that access as a small farm, rather than doing things without knowing where to even start."
Huerta and her sister grow a variety of vegetables, but they have also been known to produce stunning gladioli. Regardless of what Huerta is selling, she feels strongly welcomed by the local Latinx community.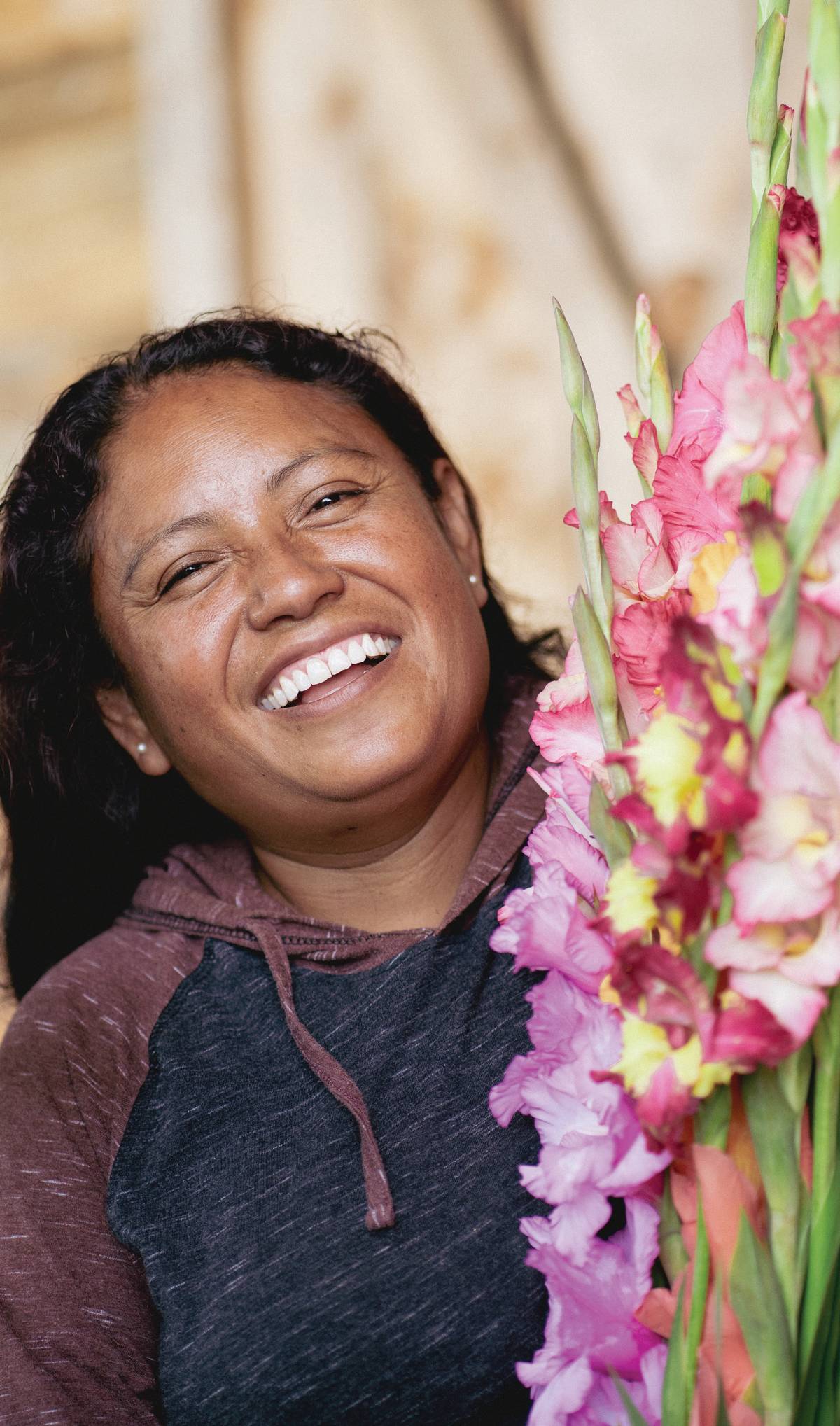 "One of my favorite things is being able to get to the market and there's already a line of people waiting, because I have products from home and there are people who specifically seek me out because it reminds them of where they come from," says Huerta. "I'm really grateful for my community."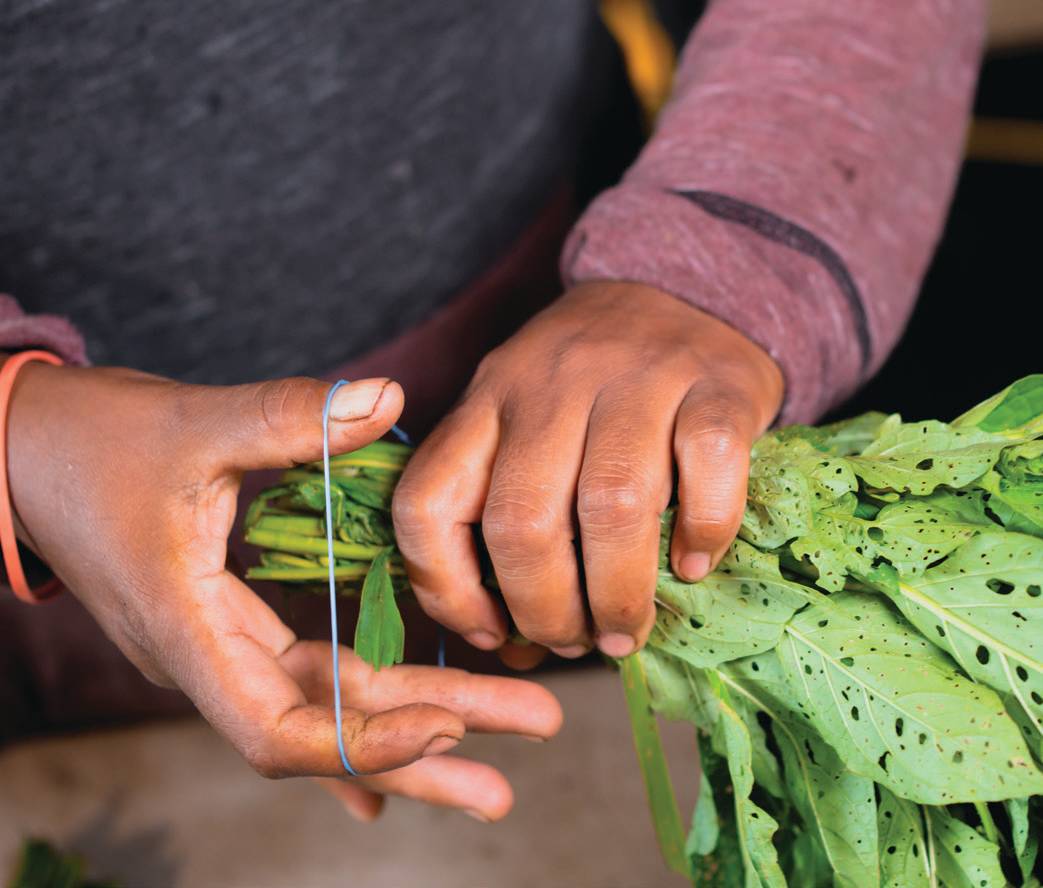 One such product is papalo, an herb used in Mexican dishes as a garnish, seasoning, or in salads. Not only does Huerta love sharing her products to those familiar with Mexican culture, but she also gets enjoyment out of introducing newcomers to her heritage as well.
"I'm really excited that American people will stop by, try something new from my stand and come back and try something else or get it again," says Huerta. "That's a really awesome experience to be able to bring people."