Few things are more satisfying than creating a beautiful charcuterie and cheese board. Pairing cured and smoked meats, cheeses of all kinds, jams, chutneys, and anything else you can imagine is a tall task, and certain foodies are up to the challenge. Charcuterie fanatics are more meticulous that Wes Anderson when it comes to layout. The arrangement must look as good as it tastes.
This season, treat the gastronomist in your life by curating a delicious food board for the holidays with Hudson Valley products. With these tools, your special someone can arrange Instagrammable spreads for family gatherings and quiet mornings alike, knowing everything will taste amazing and support local.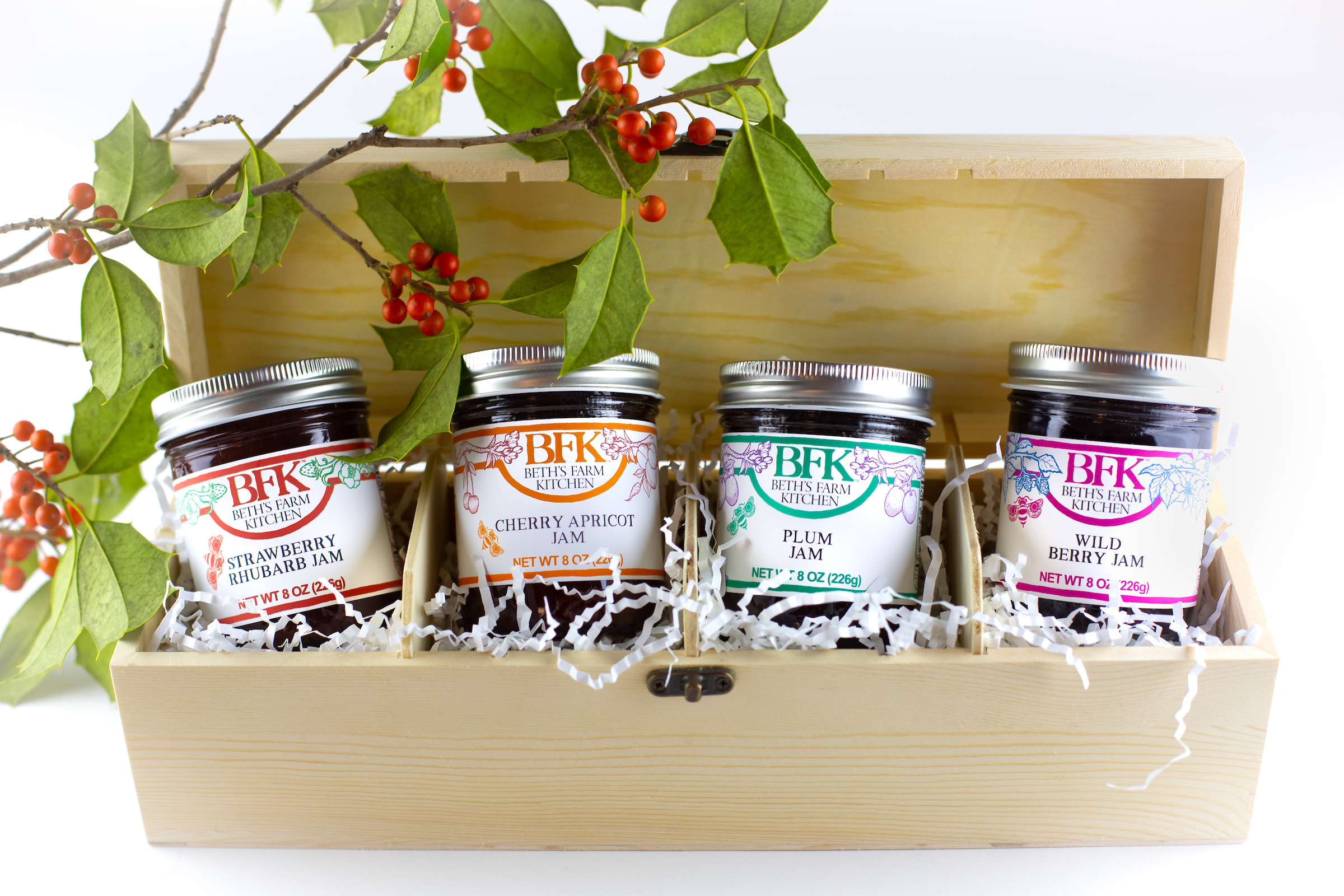 Old Chatham
Our Pick: Deluxe Gift Set: Our Best Jam
Making the perfect snack plate is more than just meat and cheese. Fruity, tart, sweet, and other flavored jams elevate the flavors of the arrangement. For the perfect assortment, check out Beth's Farm Kitchen. Sourcing every ingredient from farms in the Hudson Valley, the Old Chatham-based brand fills this set with cherry apricot, wild berry, strawberry rhubarb, and plum jams.
Pine Plains
Our Pick: Chaseholm Camembert
Chaseholm Farm Creamery is a third-generation, family-owned operation in Pine Plains that makes incredible aged cheeses. A perfect example of this is the Chaseholm Camambert, an old-world bloomy rind cheese. The creamy cousin to Brie makes a fine addition to any meat and cheese plate and goes exceptionally well with jams and marmalades.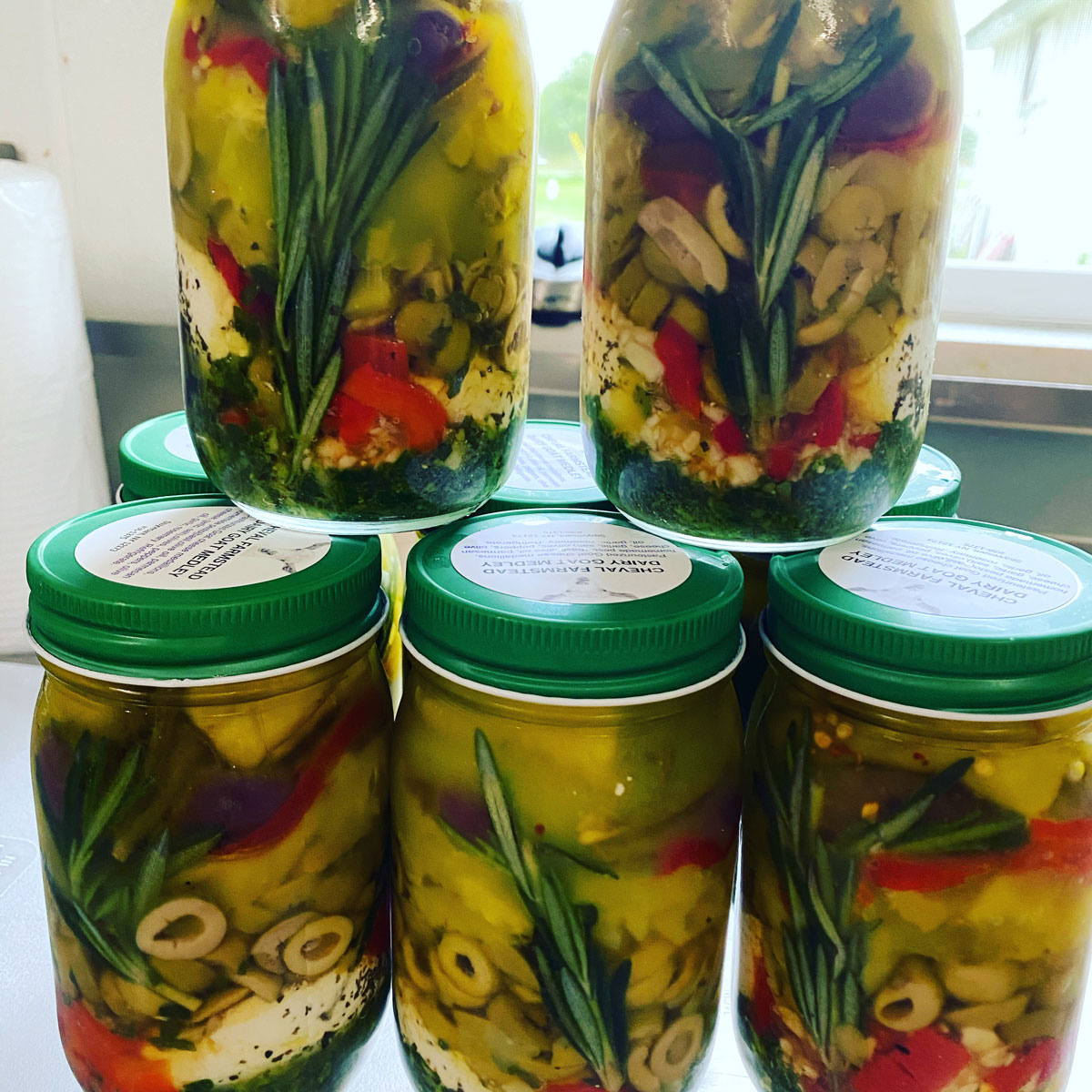 Stuyvesant
Our Pick: Goat Medley
Cheval Farmstead's varied blend of accoutrements brings a ton of balance to a platter. Olives, peppers, fresh garlic, and goat cheese medallions sit in a pool of high-quality extra virgin olive oil and house-made pesto. Spread this over a crusty baguette or crackers for a savory burst of Italian flavors.
Ghent
Our Pick: Turmeric Sauerkraut
Using a traditional process called wild fermentation, Hawthorne Valley produces strong, delicious foods that are seriously good for you. The turmeric sauerkraut is a blast to the senses and a great way to keep up with other powerful flavors on the plate. The Hudson Valley brand believes in using fermented products to promote gut health, along with other benefits.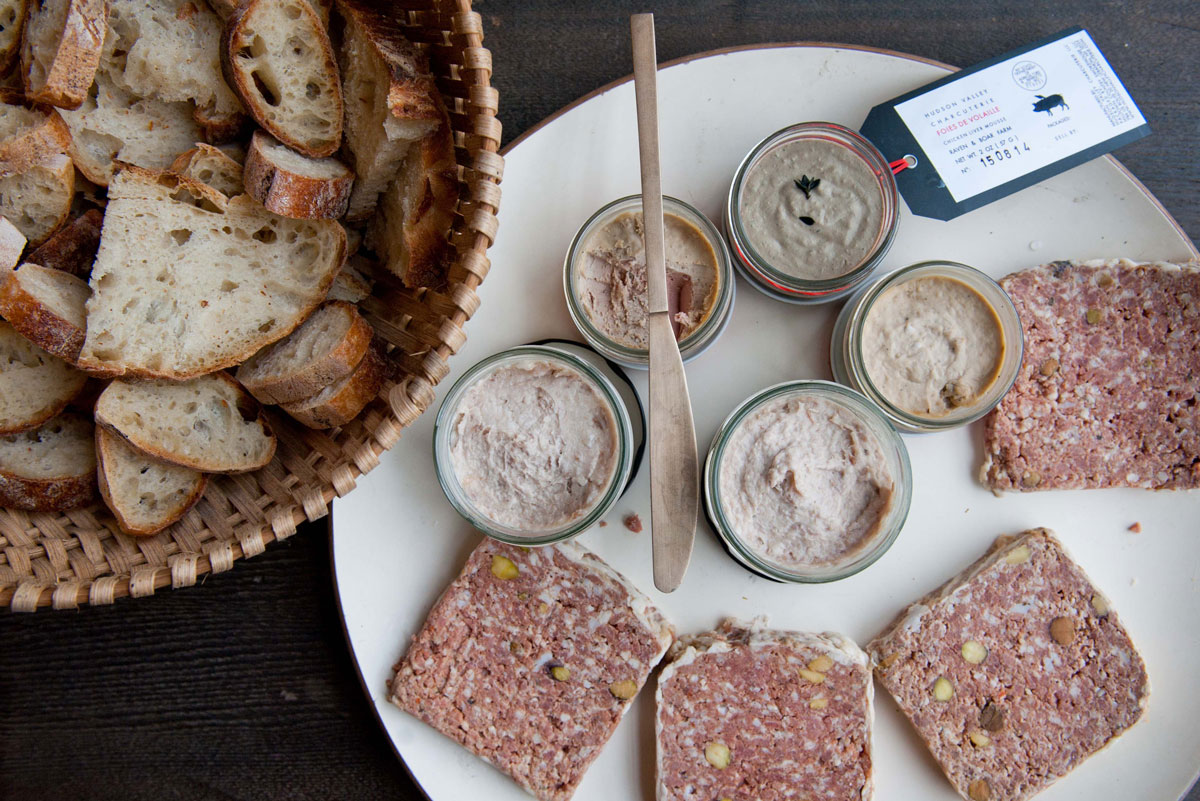 East Chatham
Our Pick: Mousse de Foie
Something on your spread must be adventurous. Go for strong flavors with the Mousse de Foie from Hudson Valley Charcuterie. This pork liver pate made from Raven & Boar livestock is delectable, as the pigs ate whey from local cheese producers. Plus, food from family farms like this in the Hudson Valley gets made with a high level of care.
Columbia County
Our Pick: Saucisson Provencal
Jacuterie's own blend of herbs de provence, garlic, and black pepper gives foodies a taste of France's Provence region. These classic, bold flavors are so tempting that they won Jacuterie a Gold Food Award in 2016. During the holiday season, there's no better place for them than on a perfectly curated charcuterie board. Plus, all the meats from Jacuterie are sourced locally in the Hudson Valley.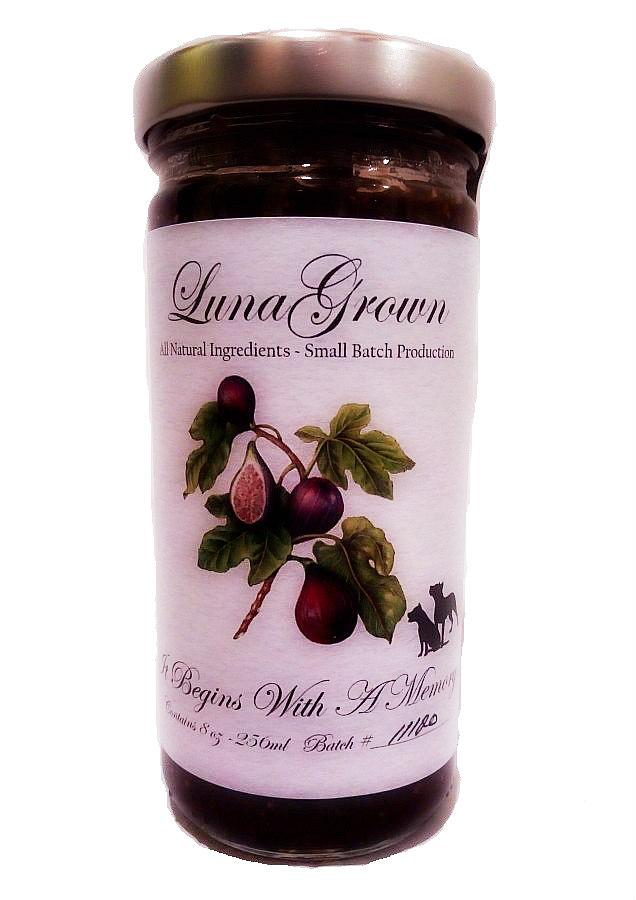 Cuddlebackville
Our Pick: Spiced Fig Jam
LunaGrown makes high-quality jams and jellies for foodies in the Hudson Valley and beyond. Spiced fig flavors match perfectly with creamy cheeses and cured meats. Fig offers a totally unique flavor profile and makes a great addition to anyone's jam assortment. This jar of delight can be shipped anywhere in the state, so order soon.
Valatie
Our Pick: Everything Bagel Cashews
Everything bagel seasonings is a must-have component of everyone's spice rack these days (thanks, Trader Joe's). Tierra Farm is known for its dried fruits and delicious roasted nuts in the Hudosn Valley. Plus, since few things are more beloved on a meat and cheese board than cashews, Tierra Farm's Everything Bagel Cashews are a natural fit.