There are only a few days left until Santa slides down the chimney, but that's still plenty of time to pick up some delicious, sugary holiday treats to stuff stockings. From chocolates and candy canes to floral fruit jams, here are a few of our favorite Hudson Valley-made products.
Ghent (available at The Maker in Hudson); $38
Satisfy a sweet tooth with something other than candy. At this favorite Columbia County bakery, the house-made jam collection comes with three alluring, sophisticated flavors, including blueberry-rose, strawberry-marigold, and cherry-apricot.
Photo by Crown Maple, LLC
Dover Plains; starting at $3.95
Crown Maple's most popular flavors — amber, Madagascar vanilla, cinnamon-infused, bourbon-barrel-aged, and more — come in affordable, mini-sized bottles for the person who thinks every day should start with something sweet. Grab an assortment of syrups for the foodie in your life with the most adventurous palate.
Shokan; $20.95
Forget the Swiss Miss of your childhood; this molten drinking chocolate is seriously indulgent. Each 10-ounce container (enough for about 10 cups) is made with Dominican dark chocolate and sweetened with cane sugar and a hint of vanilla — all you need to add is milk.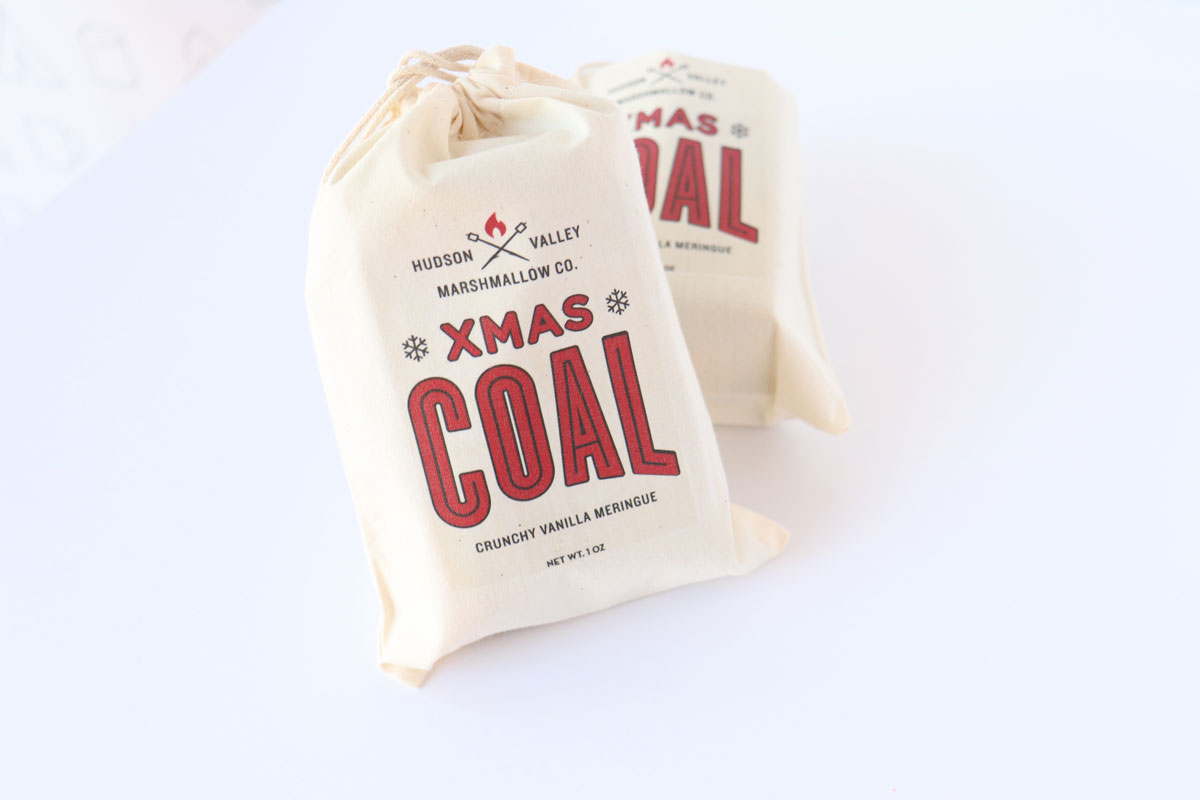 Courtesy of Hudson Valley Marshmallow Company
Beacon; $6
Whether they've been naughty or nice, everyone will want a pouch of these Christmas "coals," made with light-as-air vanilla meringues. (Some marshmallows for holiday hot chocolate wouldn't be a bad idea, either.)
Ancramdale; $20
Meat lovers have it good during the holiday season thanks to Jacüterie, the handcrafted charcuterie brand based right here in the Hudson Valley. Try the company's delectable collaboration with The Truffleist for a salami loaded with delicious black truffles.
Haverstraw; $5/each
Large and in charge, these 12-inch, old-fashioned candy canes are shaped by hand. Along with this traditional treat, you'll also find other stocking-worthy holiday favorites like molded milk chocolate wreathes and trees, almond clusters, and foil-wrapped chocolate balls.