IN THE HUDSON VALLEY TODAY, small is big. Family wineries, micro breweries, small-batch distillers, artisanal this and hand-made that—there's a seeming treasure trove of limited-edition local spirits being produced, and more show up every week.
But while many of these successful new craft producers count their output in dozens of cases or hundreds of bottles, a significant portion of the U.S. population is served by a Hudson Valley winery whose production of wine and juice is measured in hundreds of thousands of cases.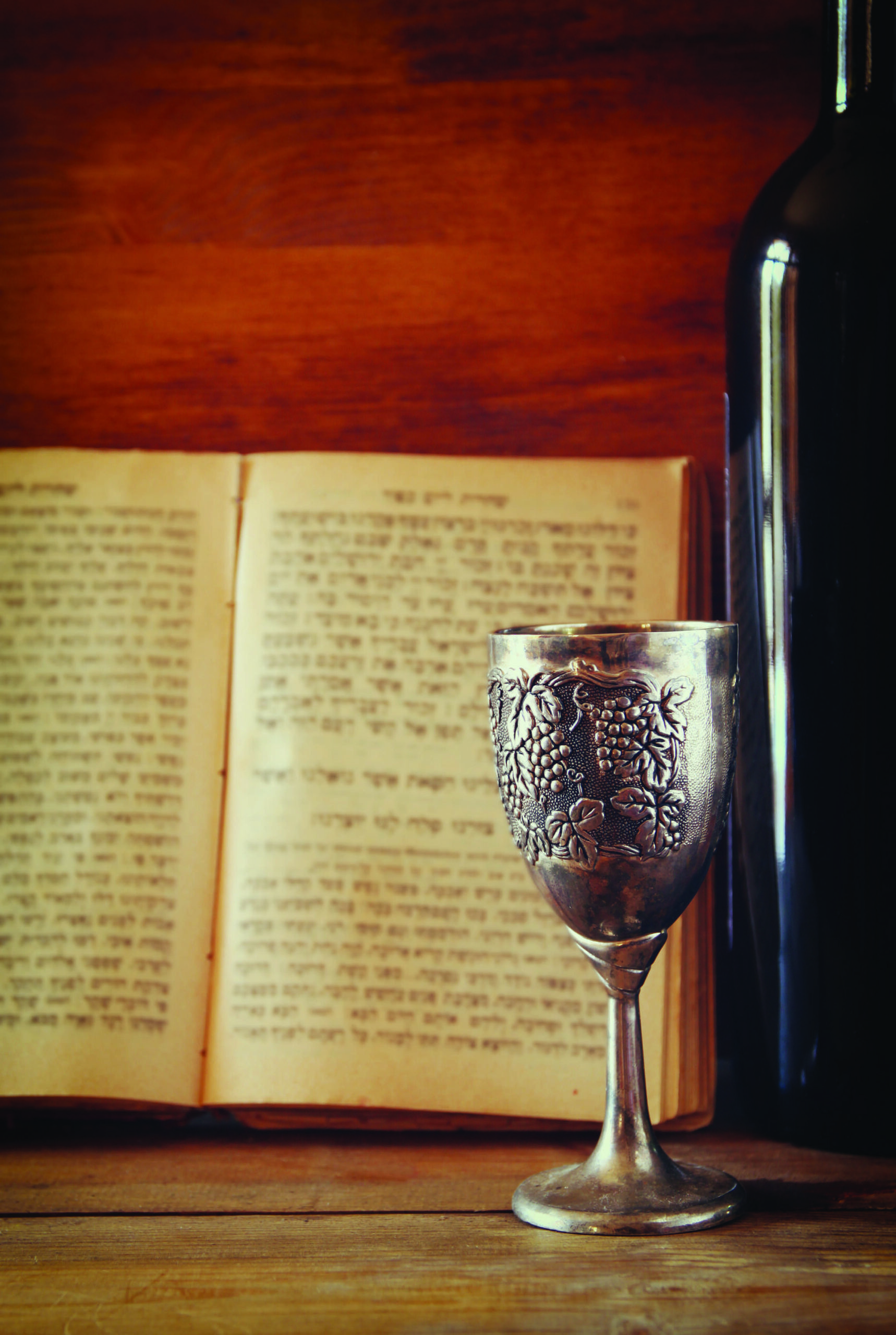 ​Kedem Winery, in Marlboro, is owned by the Royal Wine Corporation, of Bayonne, New Jersey, the largest producer, distributor and marketer of kosher products in the world. While the label kosher on a wine bottle used to be synonymous with sweet, cloying, substandard wine, modern production methods (and changes in Jewish law) have brought some surprisingly high quality kosher wines to the market. Because wine plays a significant role in Jewish ritual meals—especially during Passover (April 23 to 30)—wine enthusiasts may notice more bottles of kosher wine on the shelves of local wine shops this spring. Thus the questions: What makes a wine kosher? and Are kosher wines any good?
In general, kosher (meaning fit, proper or pure) is a term used to describe food harvested, handled and prepared following rules defined in rabbinical law that ensure its "purity" and suitability for use in Orthodox practice. Contrary to popular belief, this involves much more that a simple blessing; it includes supervision of all aspects of production and serving. A kosher label on wine signifies that only practicing Jews harvested and processed the grapes, then bottled the wine. In some strict interpretations of the law, the wine bottles may be handled only by Jews, and the wine consumed at a dinner or ceremonial seder must be poured by a Jew (though this rule is often interpreted liberally).
Heating a wine essentially guarantees its quality will be just slightly above dishwater
Though not a significant word in our twenty-first century vocabulary, "idolatry" (the practice of devotion to a physical object as if a god) was quite common in ancient times, and that worship often involved wine. "The essential issue around kosher wine," explains Rabbi Brent Chaim Spodek, of the Beacon Hebrew Alliance, "is the concern that it had been used, at some point, for idolatrous worship." That is, only making wine under kosher rules would guarantee its "purity" and suitability for use at a temple or for a seder. (Interestingly, only fermented grape juice is subject to these laws; the fermented products of other fruits were not restricted, since these were not used in idolatry.)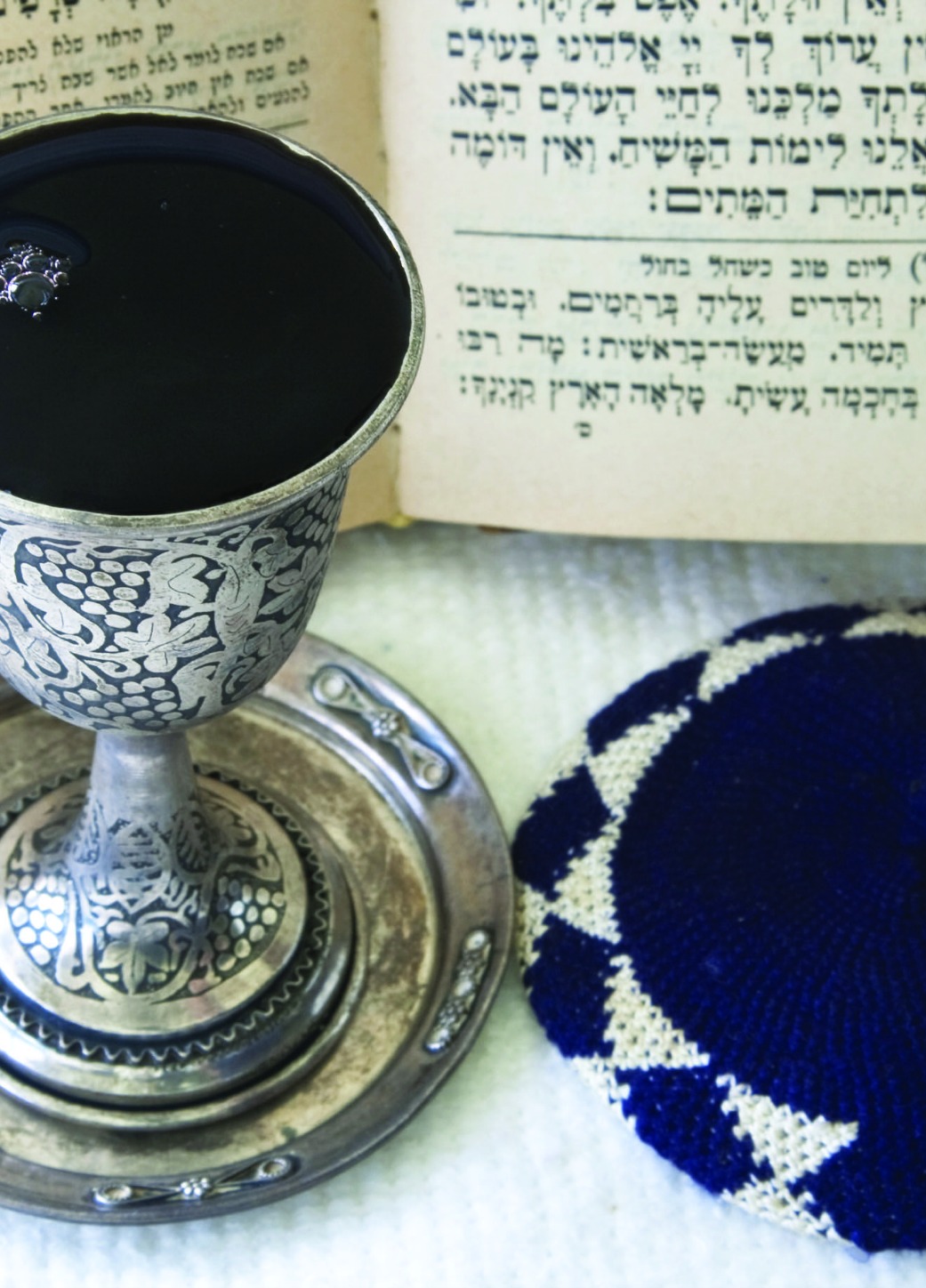 To further ensure purity, the added step of boiling the wine was introduced. The process makes the wine mevushal (meaning cooked or boiled). Wine treated this way may be handled by Jews and non-Jews alike and still remain kosher. (It is important to point out that not all kosher wine is made mevushal; there are many kosher wines on the market that have not undergone the heating process.) Heating a wine essentially guarantees its quality will be just slightly above dishwater; thus, it was assumed, the wine would be unacceptable for idolatrous purposes and perhaps social interactions, as well. The mevushal process has changed significantly using modern technology. Gone, for example, are the requirements of a long, hot boiling process; today, flash pasteurization (a heating/cooling cycle that takes only seconds) minimizes the detrimental effects and helps maintain the character of the wines.
Many modern kosher wines, especially those produced in Israel, are very highly regarded.
Of course, mevushal or not, many other restrictions apply to the production of kosher wine, ranging from when the grapes can be picked to what kind of filters can be used in processing. Historically, kosher wines were generally considered inferior, though that opinion has changed: Many modern kosher wines, especially those produced in Israel, are very highly regarded. But let's get back to New York and the Hudson Valley.
As New York City's Jewish population swelled to more than 1.5 million by the 1940s, so did the demand for kosher wine, and New York quickly became a leading source for these wines. Meyer Star and his son, Leo, established a winery in western New York's Chautauqua County, originally making wine solely for ceremonial purposes. As demand grew, they purchased property in lower Manhattan to properly process and bottle their kosher wines under their Monarch Wine Company label. In a masterful marketing move, Monarch struck a licensing deal with a Cleveland-based kosher food producer, and the kosher wine that, for better or worse, defined the term for millions of people, was born: Manischewitz.
Sweet, syrupy and inexpensive, Manischewitz was known only in Jewish circles until another brilliant marketing move in the 1960s brought it into the mainstream: Sammy Davis Jr.'s Man, Oh Manischewitz television commercial. Now owned by Constellation Brands, the wine is still made using New York grapes.
The Royal Wine Corporation, established in the Williamsburg section of Brooklyn in 1948, is where Yonah "Eugene" Herzog went to work after immigrating from what was then Czechoslovakia. Descended from a long line of winemakers in Europe, Herzog eventually bought the company in 1958 and purchased a winery and vineyard in Milton, naming it Kedem (before in Hebrew). Following many years of operation there, the winery moved to its current location on Rt. 9W in Marlboro.
All the wines produced in the Hudson Valley under the Kedem label are from fruit grown in the Finger Lakes. In terms of volume, Kedem ranks second among Hudson Valley wineries, producing an estimated half million cases of wine annually (though none of its grapes are grown in the Hudson Valley). By contrast, the next largest wine producer in the Hudson Valley (which also has wineries in California) makes about 15,000 cases annually; the largest producer of wines in the region using strictly Hudson Valley grapes produces about 7,000 cases annually.
Kedem produces both white and red wines; they range in style from dry to dessert-like sweetness. Kedem Classic White ($6.99), for example, is a good option when having lighter meals based on vegetables or fish; its blend of varietals offers plenty of green apple fruit with a pop of fresh acidity. The Classic Red ($5.59), on the other hand, is reminiscent of a traditional Tuscan wine: a light body, with bright red fruit and, of course, the hallmark Finger Lakes acidity—a good pairing with red-sauced pastas, or sautéed or braised chicken dishes. Better still is the Cabernet Franc ($9.99)—while not heavy, this red (barrel-aged 18 months) has more depth, is dry and focuses on an interplay between the baking spice notes from the oak and the earthy forest floor and bell pepper elements common to the varietal.
The tasting room at the winery stocks a complete line of kosher wines from all over the world in addition to those produced from New York fruit. "People like the variety," explains winery manager Tara-Joy Coupart, who adds that many tasters don't even know the wines are kosher before arriving at the winery. Visitors also will find premium offerings from Royal's California winery, Herzog Wine Cellars; sherry from Spain's Tio Pepe Winery; dry wines from Israel's Yatir Winery; and even wines from Bordeaux (such as top-flight Saint-Julien producer Château Léoville-Poyferre). All, of course, produced to kosher standards.
The breadth of kosher wine available at Kedem and at local wine stores may be surprising for casual consumers. The fact is, kosher winemaking has progressed to meet the quality standards established by its non-kosher counterparts, and winemakers have been able to overcome the restrictions of even mevushal requirements. Despite the persistent stereotypes of poor quality and sweetness, kosher winemaking has evolved and grown; the kosher wine category is thriving and has created an opportunity for consumers to explore an alternate world of wine. Kosher wines are out of the closet, so to speak, and they're not used just for religious purposes. As Rabbi Spodek notes, "If you drink kosher wine at synagogue, then you'll drink kosher wine at the table."