Imagine your favorite seltzer flavored by fruit grown in the Hudson Valley.
The journey to start homegrown, farm-to-bottle soft drink brand, Hudson Valley Seltzer Co., began more than a year ago. Its roots reside in a conversation between Columbia County resident and artist William C. Thompson and his colleague and Culinary Institute of America grad Kouri Killmeier.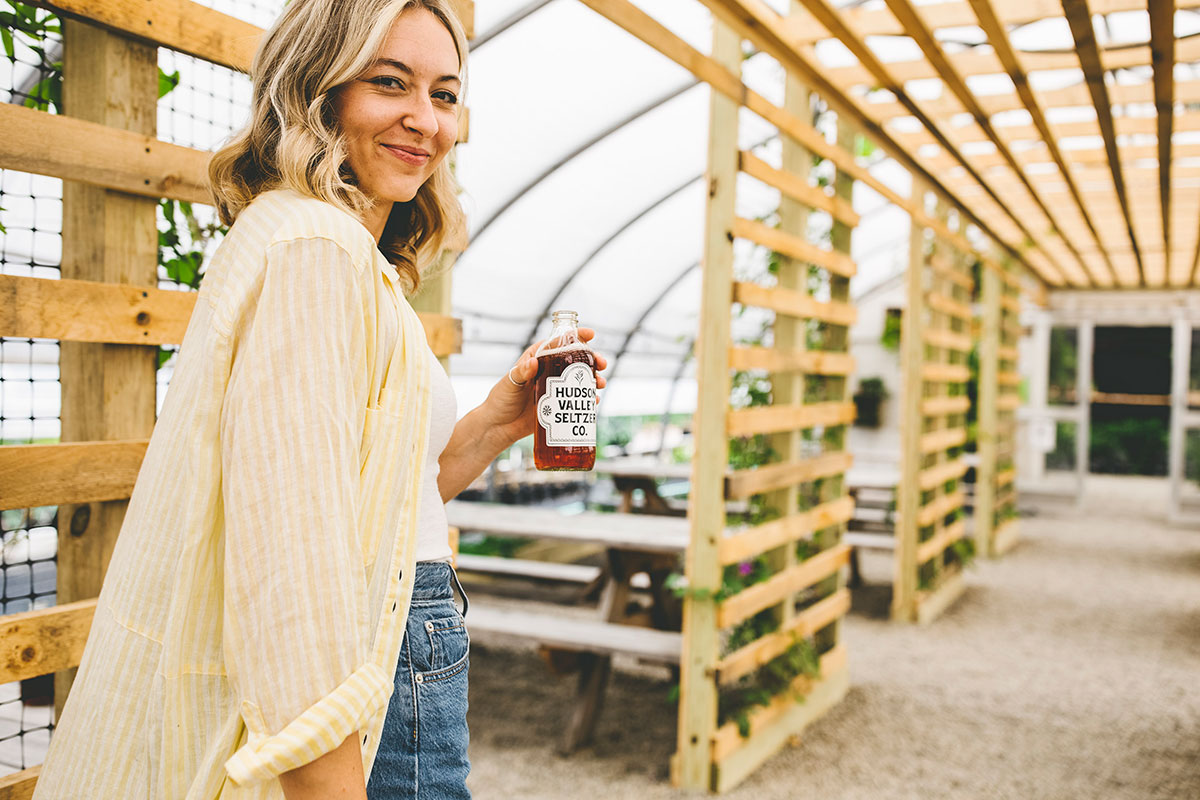 Thompson serves as co-owner of the Thompson Giroux Gallery on Main Street in Chatham. At this gallery, multi-media artists from near and far showcase their work. He strives to support up-and-coming creatives and notable figures alike, with an emphasis on art that inspires. Killmeier, on the other hand, moves people through thoughtful cuisine, putting the duo in a position to craft an exceptionally tasty product.
The pair were speaking about all the products they were ordering online, both for their homes and respective businesses, when a thought struck them. With all the local emphasis on the craft beverage industry, from the micro-brew boom to the return of farm distilleries, soft drinks have fallen by the wayside. The Hudson Valley produces plenty of immune-boosting tonics and adaptogenic kombuchas, and even makes a few hard seltzers. Yet a fruit-forward sparkling soft drink that reflected the region's bounty remained in short supply.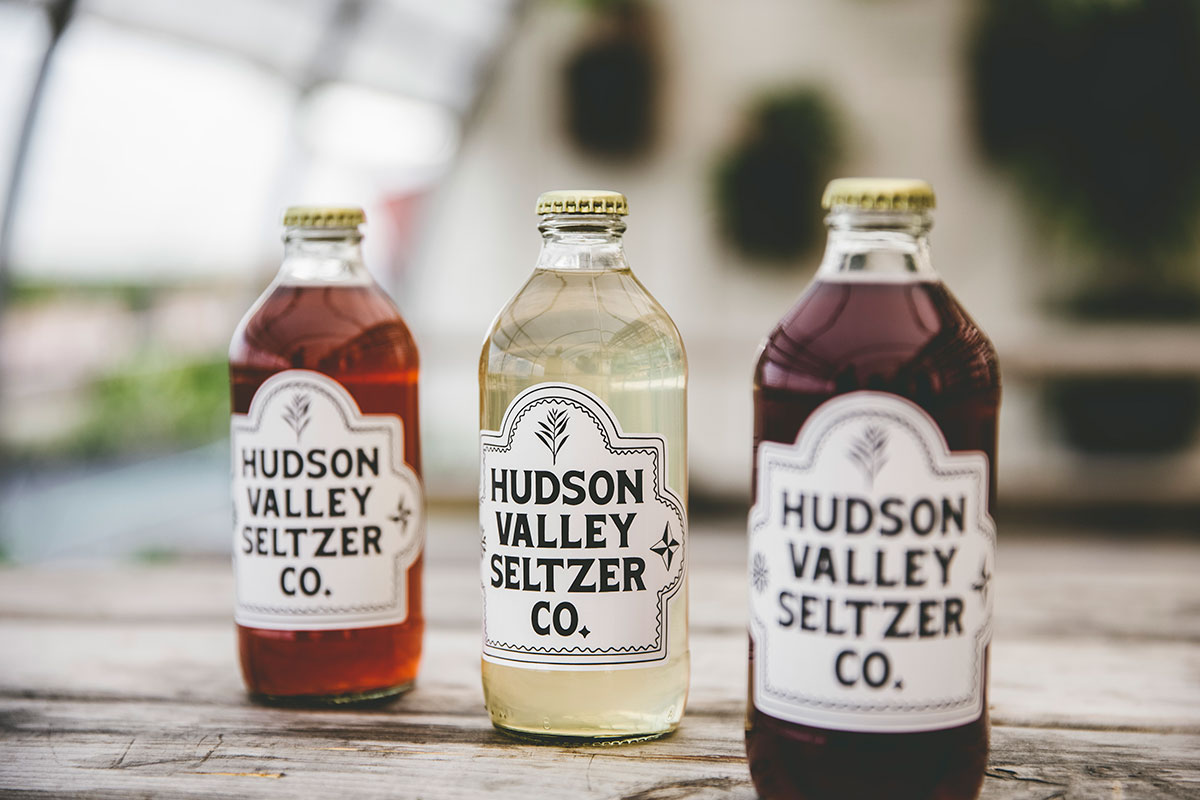 "We thought that there weren't a lot of choices for seltzer at that time, especially as a soft drink. We started to put together some flavor profiles….and we made a few samples," Thompson says. "The idea was really to create a product that represented the area's creative thinking, and that's the way we continue to approach each situation, each flavor, and how we're going to make it the best that we can."
The concept: simple, classic seltzer flavors with room for innovation and artists' ideas. However, two elements may elevate Hudson Valley Seltzer above the rest. First, the ingredients. The brand sources a variety of fresh fruit, aromatics, and herbs from local farms. Thompson also works with Hudson Valley wineries for juices. In addition, local water from an artesian well ensures a high-quality product.
Secondly, they teamed up with Jon Gilbert.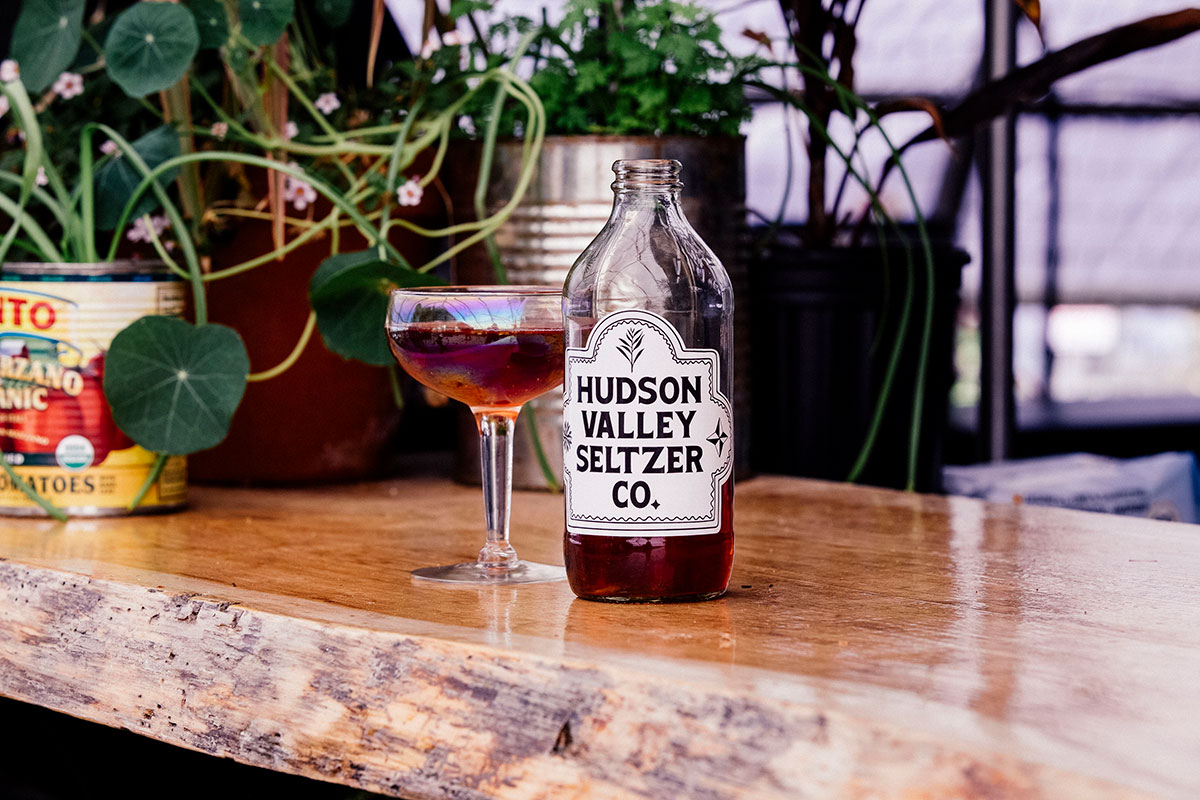 Hudson Valley Seltzer's third partner, Gilbert mastered the art of carbonation. Currently, he makes cider at Chatham Berry Farm's Greenhouse Cidery. In fact, that's exactly where the operation's giant tanks are stored. Gilbert uses these tanks to achieve a very precise carbonation level.
"So, it's exactly as 'sparkling' as we want it to be," Thompson says. "It initiates a response in both the front of the palate with the taste, and the sparkling nature of the beverage is there at the end, but it's not overwhelming. There's a real sense of satisfaction, and it's quite refreshing."
Essentially, the Hudson Valley Seltzer team takes its ingredients with a tea, steeping them together to blend the beverage. After cooling, the product moves into the tank where it's pumped with Co2. From there, after spending a period of time in the tanks, the seltzer is immediately bottled.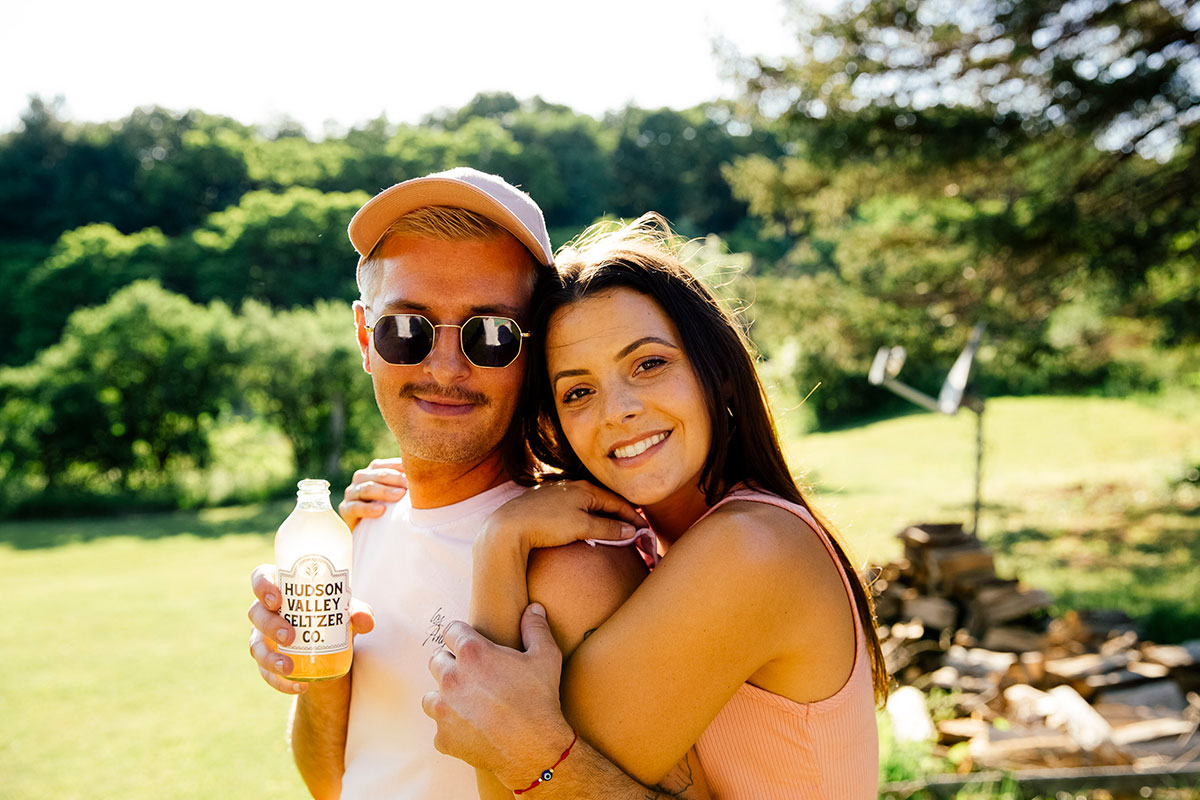 Thompson expects the product to officially launch in early 2022. The team already has its three unique flagship flavors set. Hudson Valley Seltzer will be available as tart cherry lemongrass, blueberry apple ginger, and peach grape mint.
According to Thompson, the citrus-adjacent quality of lemongrass brought out something special in the local tart cherries. In the blueberry apple ginger, "blueberry takes center stage. The apple rounds it out quite nicely, and then the ginger provides a refreshing finish that leaves you wanting more," he explains.
One of the first things that consumers may notice is, unlike many mass-market seltzers, Hudson Valley Seltzer is not clear. In fact, the team designed it that way. They wanted each drink to reflect the fruit that powers its flavor.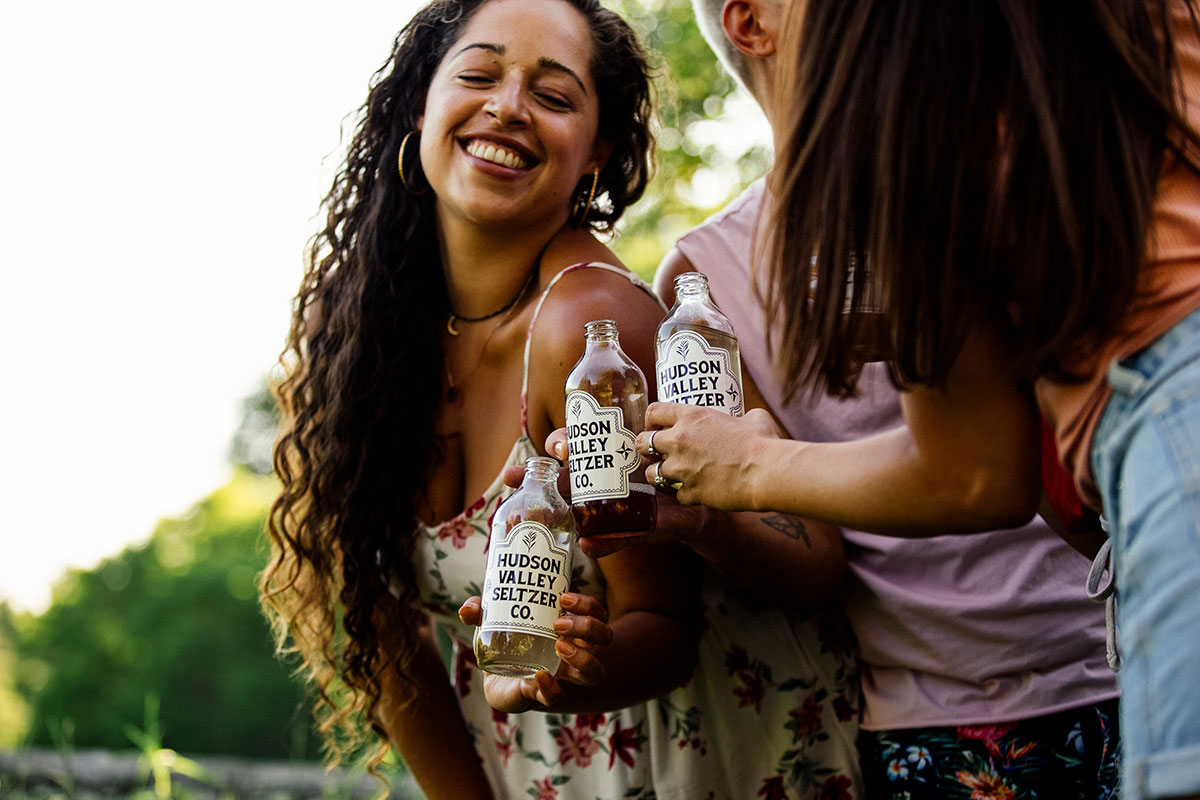 "We wanted it to be a sparkling and juicy seltzer at the same time. We use nothing but fruit, aromatics, and fresh herbs. It was important to have the colors showcase that," he says.
Once released, Hudson Valley Seltzer can be purchased at the Chatham Berry Farm store, as well as online through the website.
"We are very excited about taking part in all sorts of community events and farmers' markets this year, where we can push our brand and get people to understand just how great it is," Thompson says.