We all have the one friend that needs the extra few minutes to scan the menu. Maybe that one "friend" is you. These restaurants gave us the skinny on kitchen mainstays; diner favorites that will never leave the menu (at least not without an uproar). These best-sellers are the perfect go-to when "everything just looks so good."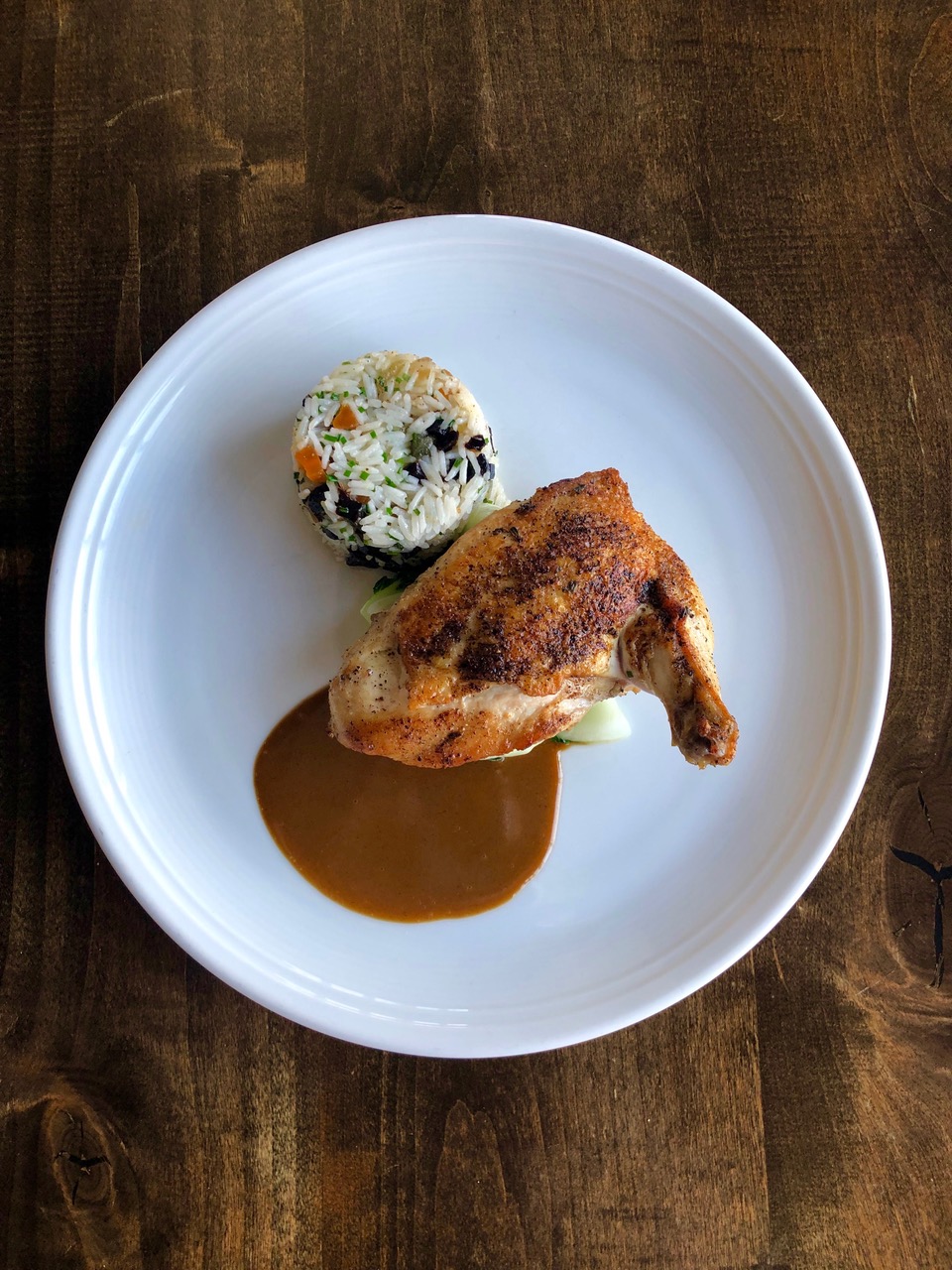 The Roundhouse-Roasted Chicken
The roasted chicken that made waves on Instagram is back for spring with a fresh, spicy makeover to shake things up. In fall, The Roundhouse served a saucy, free-range chicken breast with broccoli rabe, fingerling potatoes and lemon thyme jus. This season, the roasted chicken is Indian-inspired, served vindaloo style with basmati rice, dried fruit and bok choy.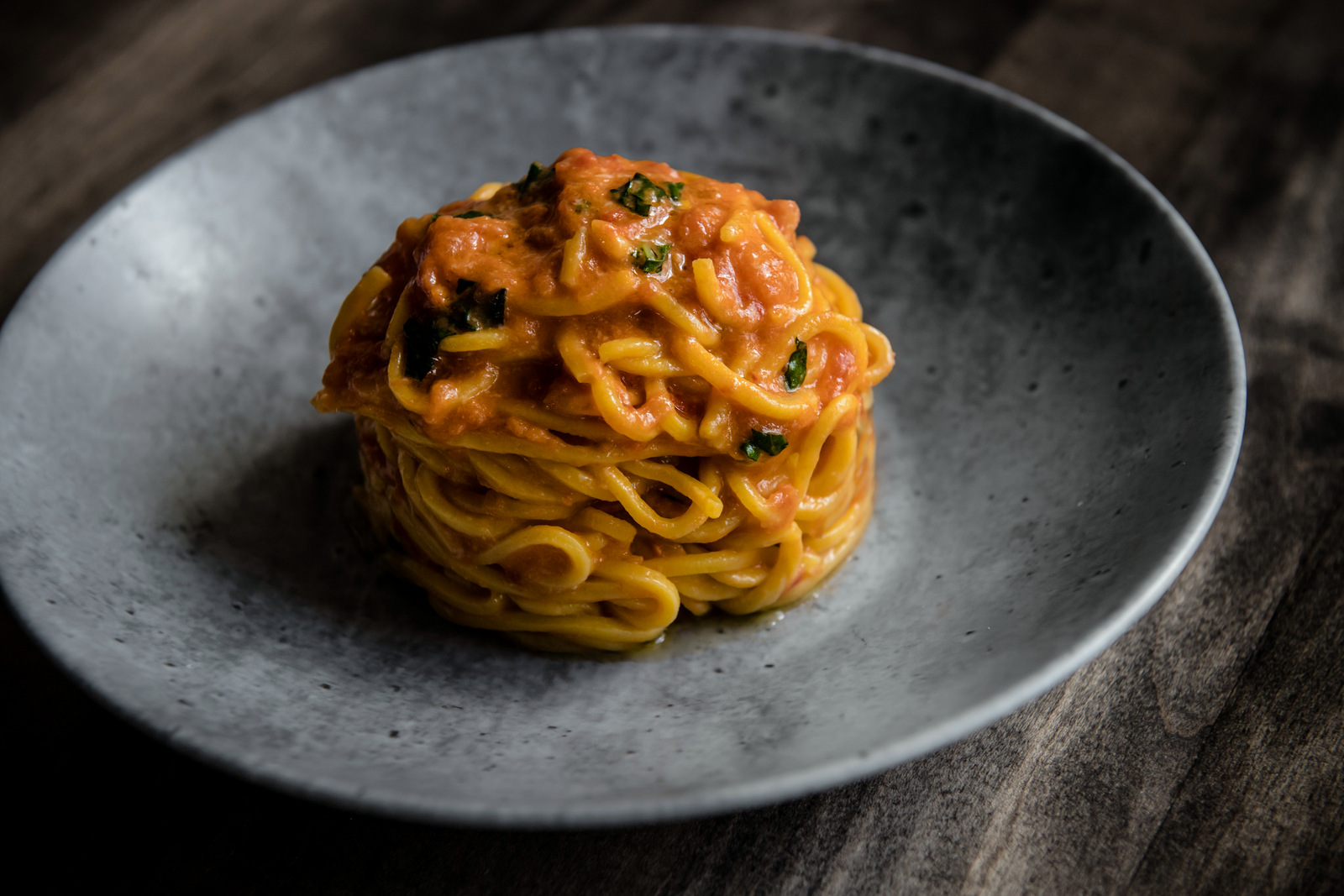 Cellaio-Pasta al pomodoro
Though the dry aged steaks are front and center at Cellaio, don't miss the chance to taste Scott Conant's fresh pasta too. Conant's signature spaghetti gets plated by the thousands each year and for good reason: the simple sauce is effortless, authentic and indulgent. Creamy tomato and basil sauce coat the perfectly al dente noodles in a delicate nest atop your plate.
Lotus-Peking Duck
A classic. Crispy skin, sweet and tangy sauce and crunchy vegetables unite umami and freshness in this delightful duck dish. This iconic Chinese meal traditionally comes with thin pancakes for serving, but steamed buns give this presentation a uniquely Lotus twist.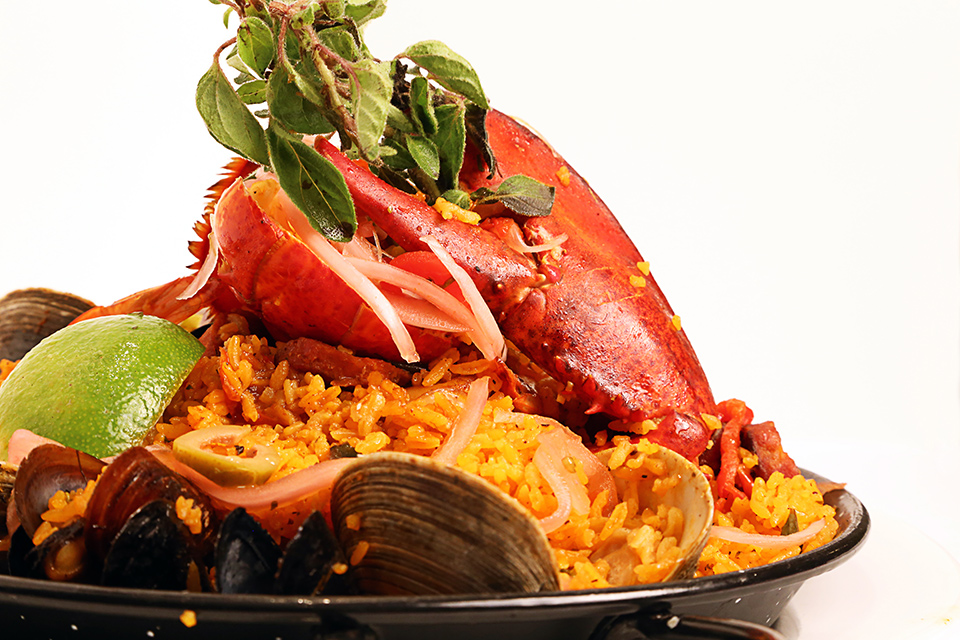 Sofrito-Sofrito Paella
Sofrito's take on this traditional Spanish rice dish is the ideal choice when you just can't decide on one main course. Lobster, chicken, chorizo, clams, mussels, calamari and shrimps imbue the rice with savory, sweet and spicy flavors. As if the enchanting smells and flavors are not enough, the bright orange saffron rice is a sight to behold.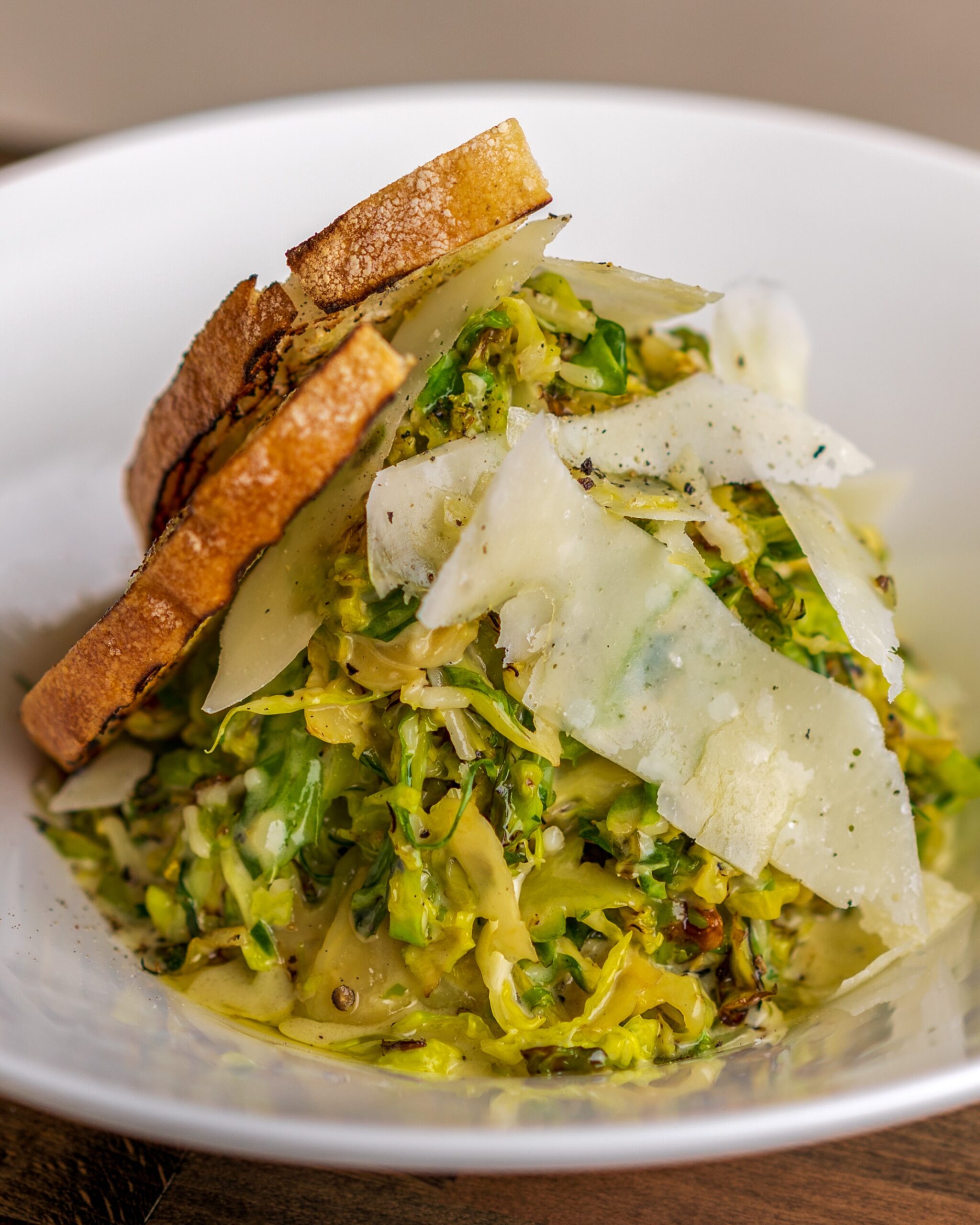 Norcina-Charred Brussels sprout Caesar
You've heard of a traditional Caesar salad and its cousin the kale Caesar, but Norcina New City taps into the Brussels sprout trend with this new take on a classic. Factor in the shaved parmigiano and brioche croutons and even salad naysayers will crunch down on these greens.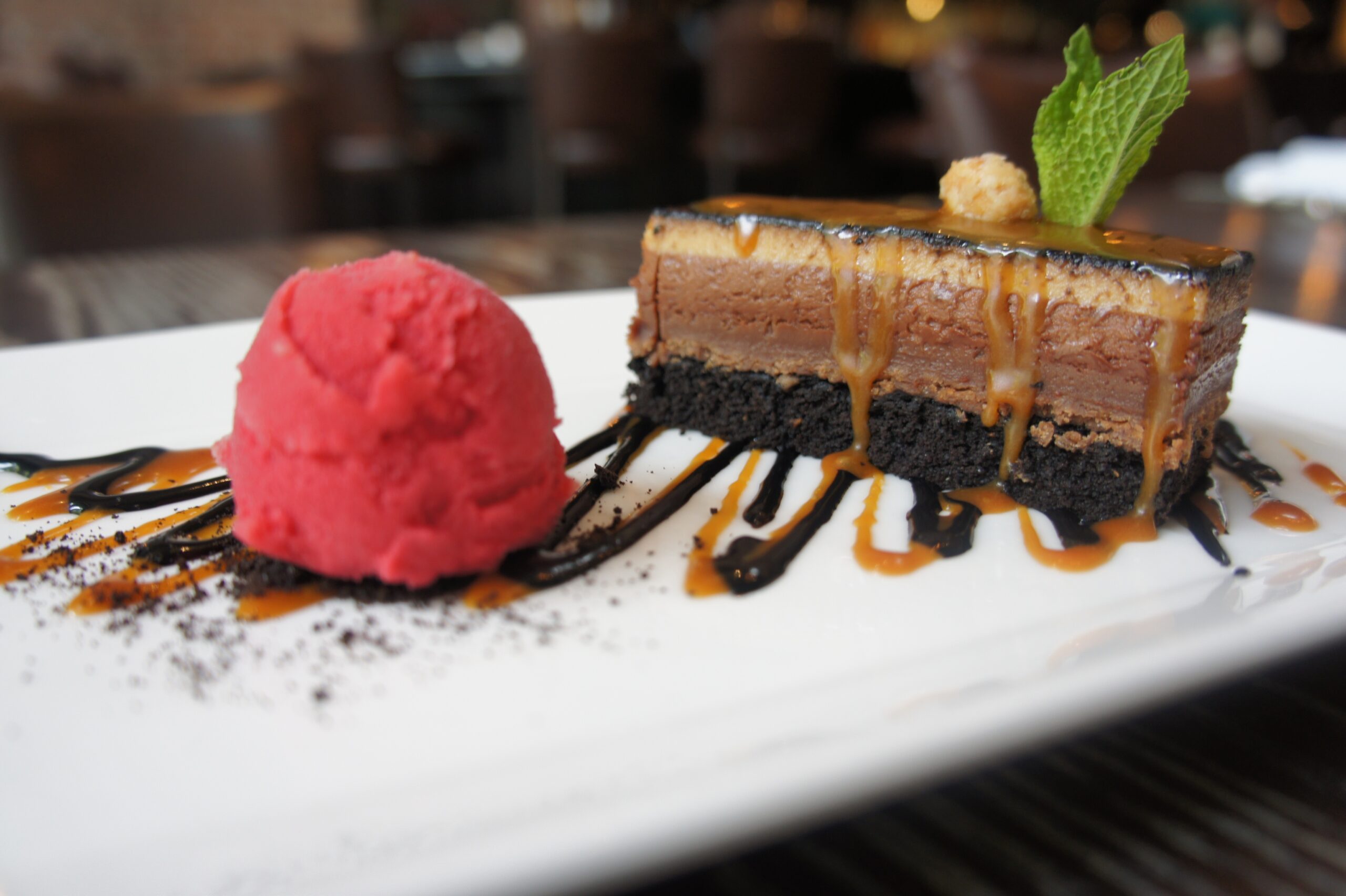 Winston-The Dirty Winston
Another homage to Chef Michael's four-legged friend, the dessert perfects the harmony of chocolate and hazelnut. Rich chocolate cake layered with hazelnut cream is topped with gooey ganache and paired with house-made raspberry sorbet. No doubt, you'll return to fetch another piece.
Terrapin-Uncle Vinny's Special Rigatoni
It's a no-brainer: this family recipe has been (and will be) on Terrapin's menu forever. Chef Josh learned this recipe from his Uncle Vinny after it graced the menu at a family restaurant starting in the 1940s. Originally called rigatoni di casa, Uncle Vinny's Special Rigatoni is true to the original recipe: sauteed strips of chicken breast with spinach in a tomato-sherry sauce.