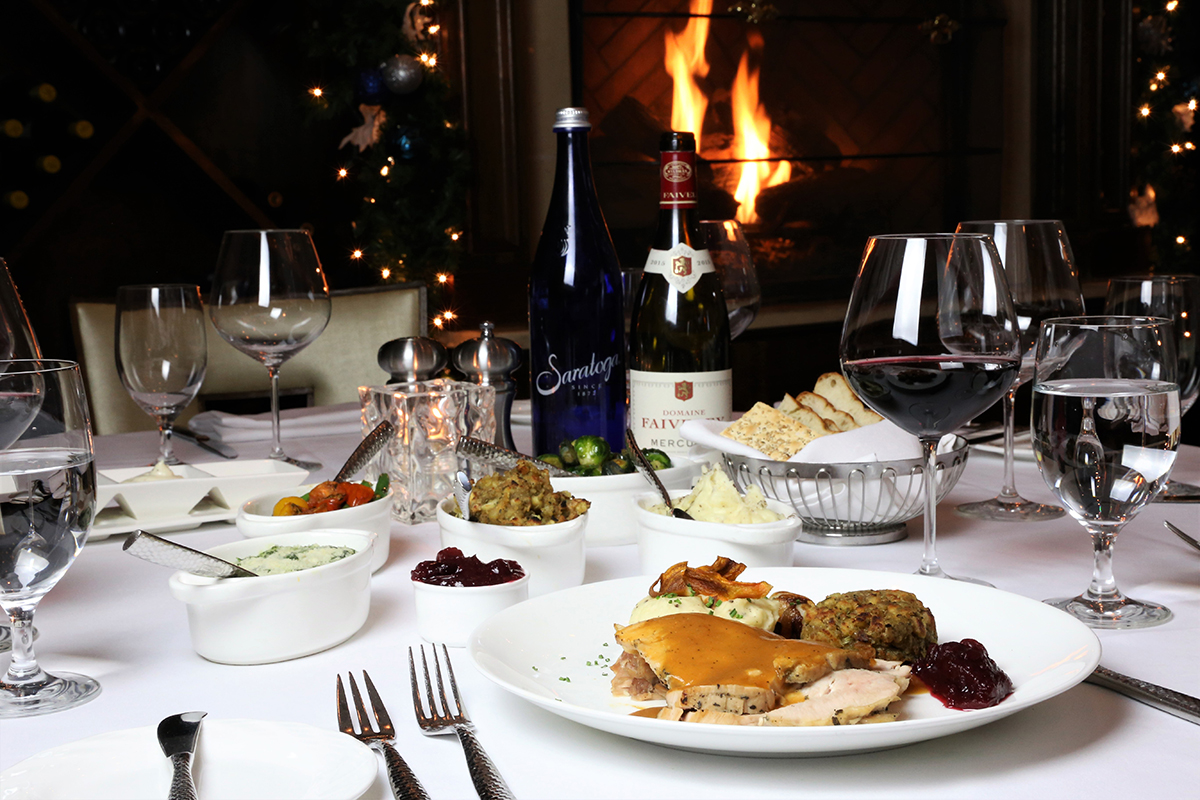 If you're looking for a fine dining Thanksgiving meal to kick off the holiday season with family members, cozy up at Benjamin Steakhouse in White Plains. The seasonal decorations, welcoming atmosphere with a cozy fireplace to warm you up and a mouthwatering Thanksgiving meal will get you in the holiday spirit.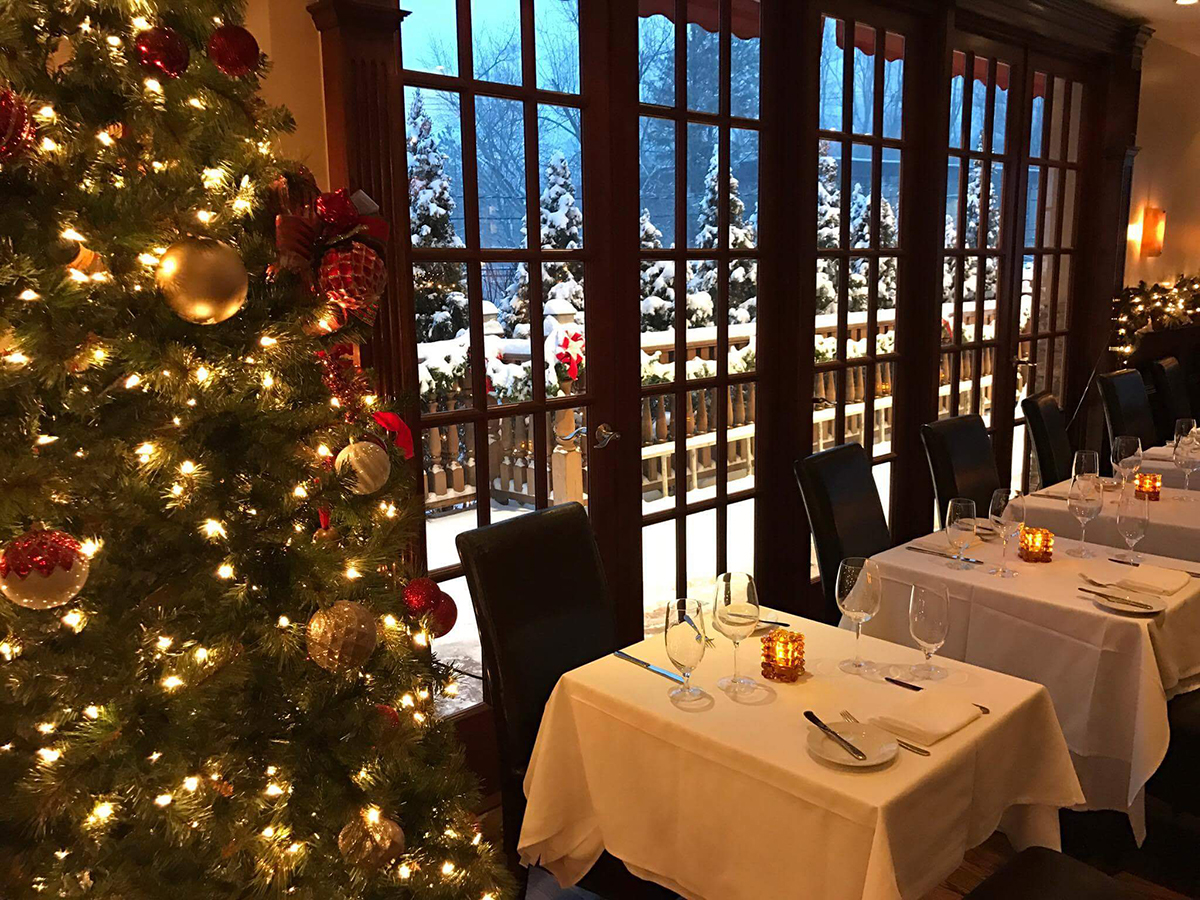 Westchester Magazine 2021 Best of Westchester winner, Benjamin Steakhouse loves being a part of family's traditions during the holiday season and enjoys when familiar faces come back every year. "It makes us really feel like we belong to the community when families choose to dine with us for the holidays or special occasions," says Marie Nehme, Marketing & PR Manager at Benjamin Steakhouse.
If outdoor dining is more your scene, the heated patio will be open again this year for dining. Or, you can sit inside by the crackling fireplace in the main dining room—cozy.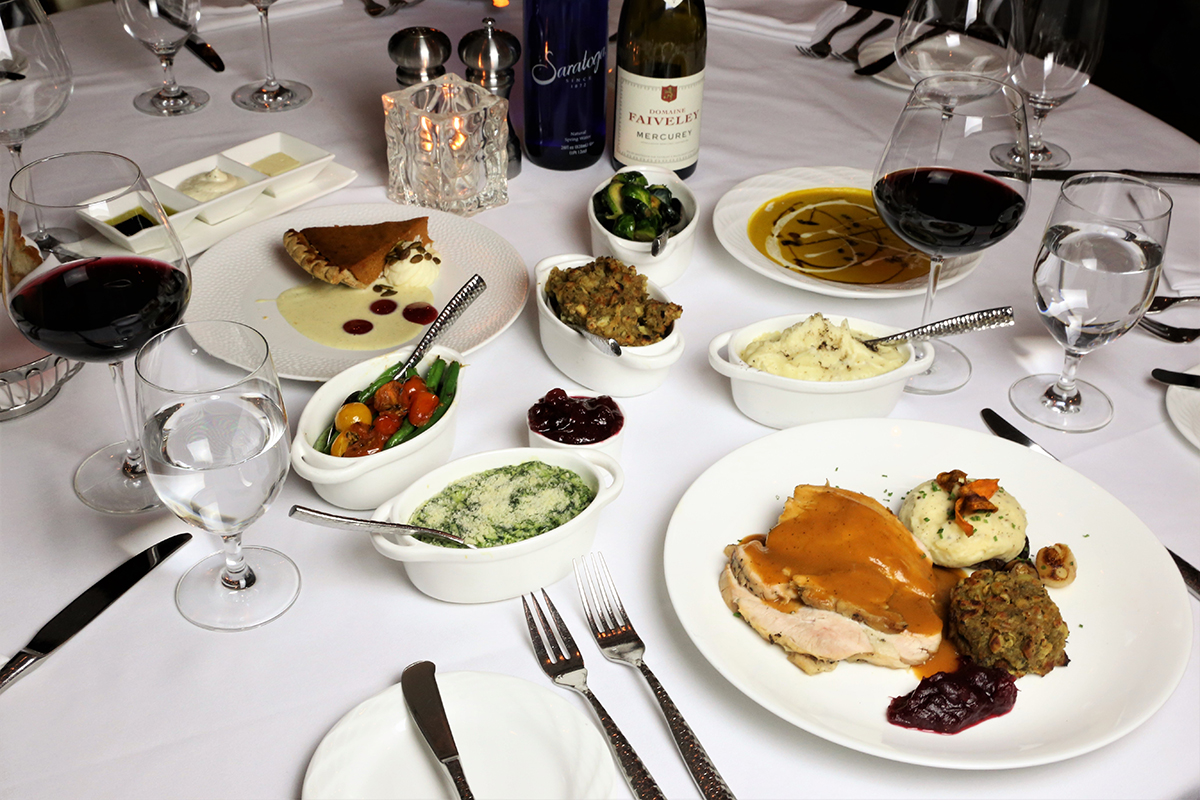 The menu for dine-in includes an appetizer of either pumpkin soup, autumn salad with organic mesclun greens, frisée, roasted beets, walnuts and warm goat cheese, jumbo lump crab cake or shrimp cocktail. The appetizer complements the main entree—traditional Thanksgiving turkey with stuffing, roasted yams, potatoes au gratin and cranberry relish. Don't forget the dessert of either pumpkin pie or apple strudel, both paired with vanilla ice cream. Freshly brewed tea and coffee is included. The meal is priced at $74.95 for dine-in.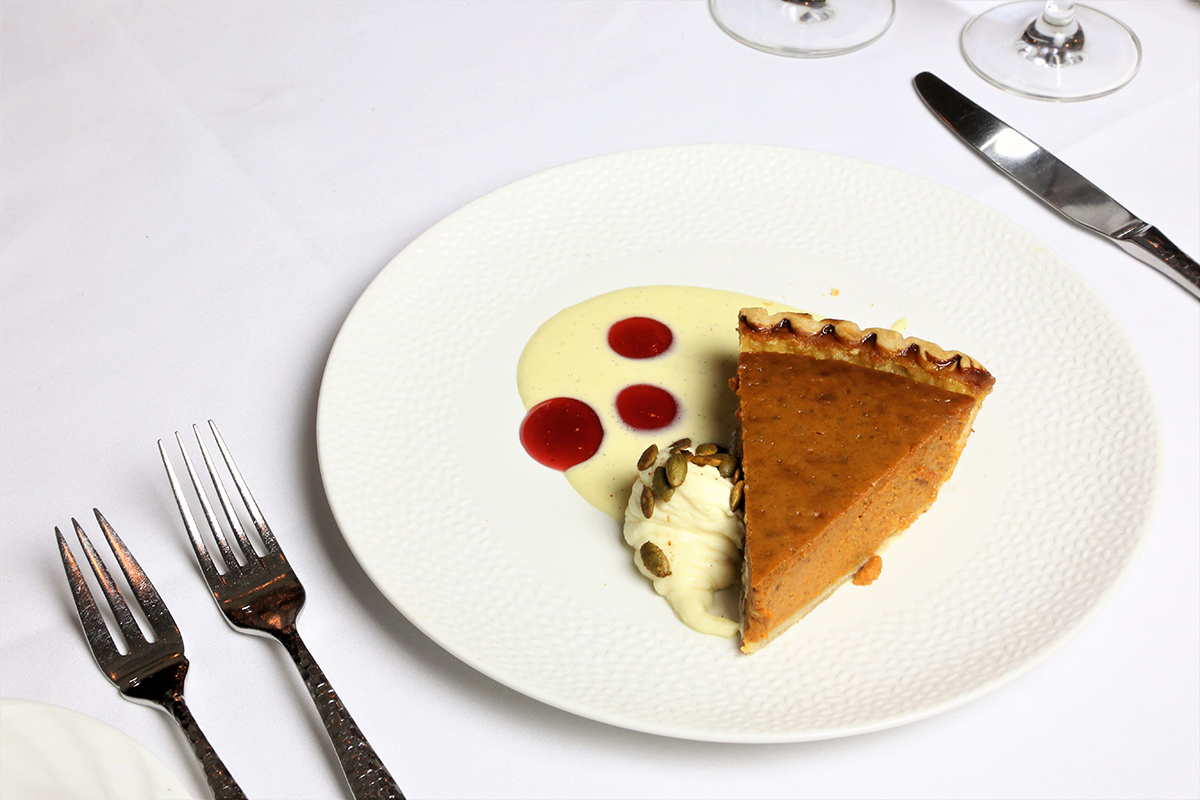 Reservations can be done the day of Thanksgiving; however, Benjamin Steakhouse suggests making reservations at least a week in advance because popular time slots may book quickly. A Benjamin Steakhouse sommelier recommended ordering chardonnay to pair with your Thanksgiving meal.
For the folks having a night in, a takeout menu priced at $49.95 is also available. The menu features autumn salad, the traditional Thanksgiving turkey entree and a perfect slice of pumpkin pie. Orders for takeout will need to be preordered through their website.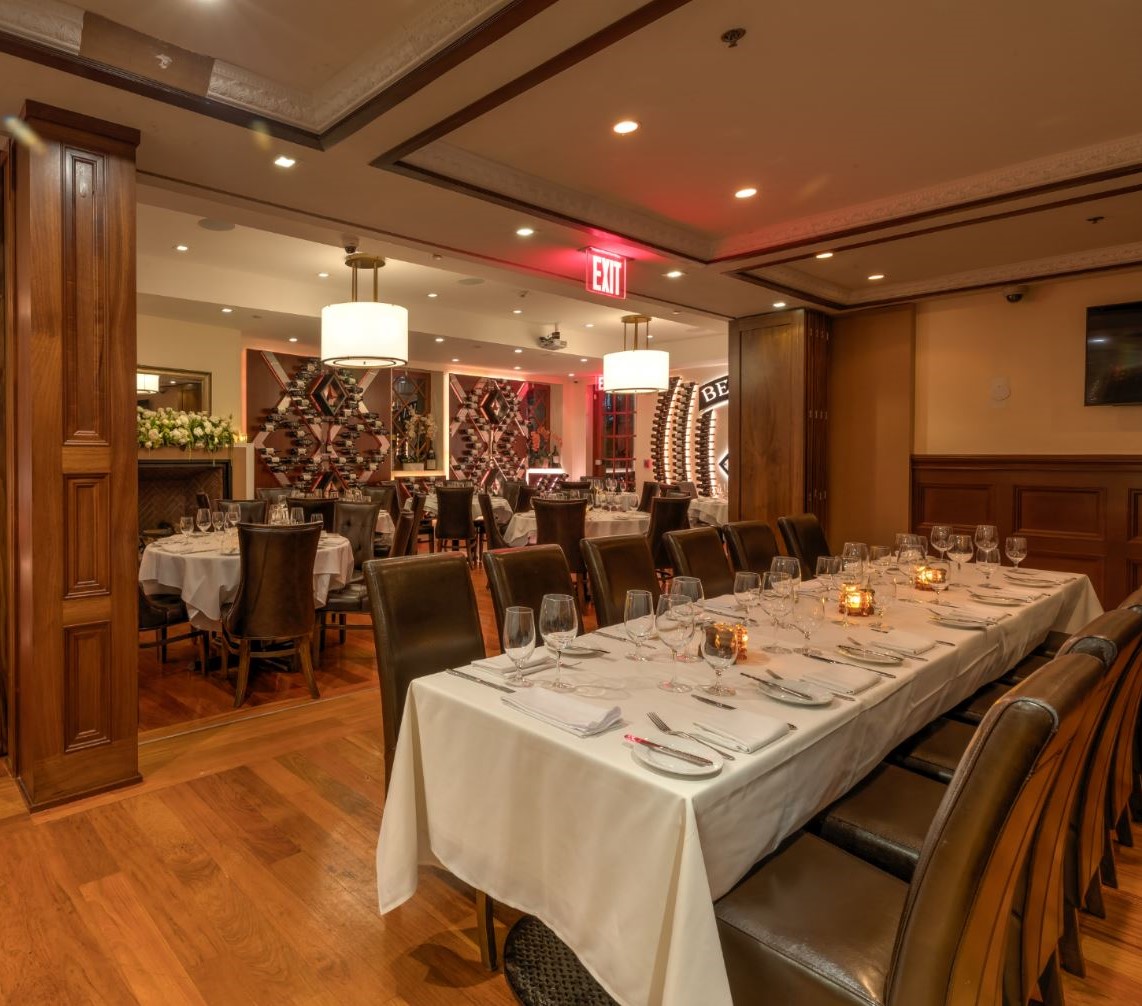 "Whether you're looking to dine for a holiday, putting together a little get together or planning a holiday party, Benjamin Steakhouse will be sure to suit your needs. Our variety of private rooms and prix fixe menus, are always great for any large event you're planning," says Nehme.
610 Hartsdale Rd, White Plains
Founded in 2006, the family-owned and operated Benjamin Restaurant Group has grown to comprise some of the New York metro area's premier culinary destinations. Offering exceptional food and service in luxurious environments, owners Benjamin Prelvukaj and Benjamin Sinanaj make it their mission to treat each guest like a member of their family. Click here to read more about the company, make a reservation, or order Benjamin Steakhouse At Home.
---
What's this?
This content is made possible by our sponsor. It is not written by and does not necessarily reflect the attitude, views, or opinions of the Valley Table editorial staff.​