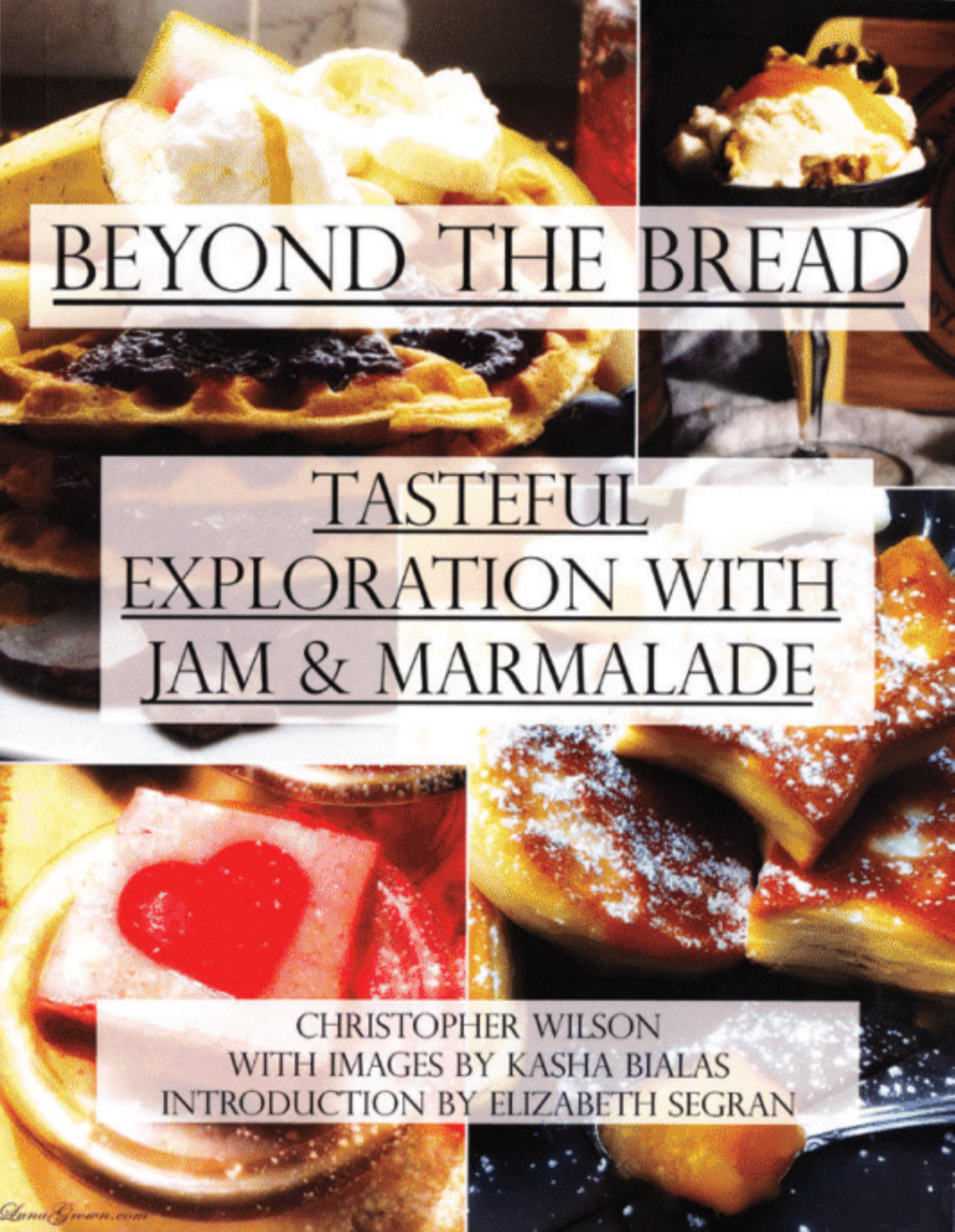 Just a few jars of jam can open nearly endless possibilities for the culinary curious. That's what Christopher Wilson, owner of the small-batch, Cuddebackville-based LunaGrown Jam company proves in his new book, Beyond the Bread: Tasteful Exploration with Jam & Marmalade (LunaGrown, 2017; $18.50 paperback). The book highlights innovative recipes using jam and marmalade, from creative cocktails and muffins to simple salad dressings, marinades and desserts that inspire readers to use jam in ways they may never have imagined.
Savory dinner ideas include pineapple-glazed ham and sautéed carrots with apricot jam, or desserts like marmalade-glazed pound cake or jam-filled miniature cheesecakes. Drinks include raspberry hot chocolate and blueberry lemonade and cocktails featuring jam and marmalade, a popular practice that dates back to the early 1900s.
Wilson offers jam-pairing guides with a wide variety of cheeses, wines and beers, along with notes on serving and displaying while entertaining. The book, already in its second printing, is available online at lunagrown.com and wherever LunaGrown is sold.