APPLE SLICES ARE slowly turning brown in lunch bags stuffed in school lockers across America. Though the natural oxidation process could be almost eliminated with a squeeze of citrus juice (or avoided altogether by keeping the fruit whole), a small synthetic biology company in British Columbia named Okanagan (with a total of eight employees, including the owner) developed the Arctic apple. Using a genetic modification that changes the internal chemical processes in the fruit, a sliced Arctic apple simply won't turn brown.
The Alpine is the first genetically modified apple approved by both the USDA and the FDA. The approval came despite opposition that cited the possibility of cross-contamination, the likelihood that orchards with Arctic apples would require increased pesticide and fungicide use, and the concern over unpredictable consequences the genetic modification could have on human health. Furthermore, based on pending federal legislation, Arctic apples will not have to be labeled.
Three weeks after it was announced, Okanagan was acquired by Intrexon, a big Maryland-based synthetic biology company also involved in the development of genetically modified salmon and livestock.
You'd think that a fresher-looking apple would be a prime product for fast-food chains (where appearance is almost everything). Instead, Wendy's (the fifth-largest fast-food chain in America, according to QSR magazine, a restaurant trade journal) confirmed to the environmental activist organization, Friends of the Earth, that it has no plans to sell Arctic apples. McDonald's (the nation's largest fast-food chain) and Gerber (the baby food company) also have stated they won't use the engineered fruit, either. In addition, major apple growing associations like USApple and the Northwest Horticultural Council have stated their opposition to the Arctic apple. There's no indication, however, that Intrexon will recall the product or that the federal agencies will withdraw their endorsement.
---
Just Say No, Again and Again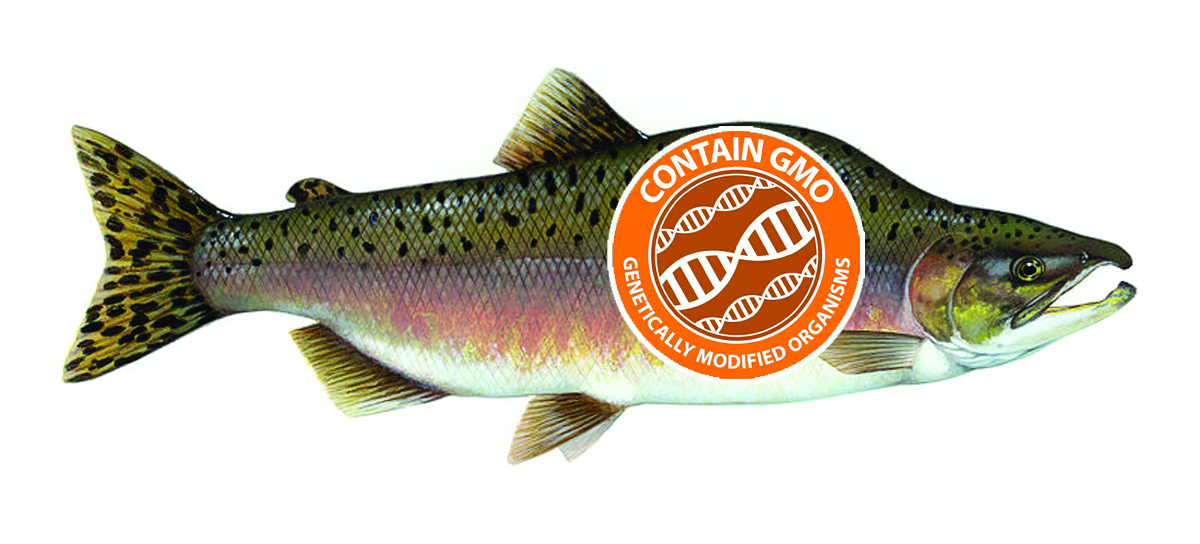 The federal Food and Drug Administration has come down squarely on the side of GMO partisans by refusing to endorse a federal law that would require labeling of food products containing GMO ingredients. The decision is seen as a slap in the face by millions of consumers who have expressed concern over the use of GMO ingredients in food products without including that information in the label. In its announcement, the FDA called GMO labeling requirements "unjustified" because there is no "scientific evidence" that GMO foods may be harmful to human health. It is not clear what effect this decision will have on Vermont's mandatory labeling law, set to go into effect in July 2016.
In another controversial move, despite receiving more than 2 million public comments in opposition, the FDA said it would not require labeling of a newly developed GMO salmon. The fish, which is viewed by most environmental organizations as posing a serious environmental risk, has been developed by a Panama-based company frequently cited for violating environmental regulations. The Center for Food Safety, a consumer watchdog group, says it will sue the FDA to have the decision overturned. The group reported that more than 6,000 grocery stores and restaurants have said they will not carry the GMO salmon, and more than 300 environmental, consumer, fishing and health organizations have registered their opposition to development of the fish.