IN 1989, KEVIN AND TAMARA TERR honeymooned on Prince Edward Island, Canada, anticipating buying an established produce distribution business when they returned home. Kevin, then co-owner of Margaritas, a restaurant in Poughkeepsie, was anxious for a career change.
Of course, by the time they returned, the prospective seller had changed his mind. The couple moved forward with their plans for the new business anyway. "We didn't want to stay in the restaurant business any longer—it wasn't what we wanted our lifestyle to be," Kevin says. "We'd been there almost three years. We wanted to do something different, so we started our own [business]."
They started hauling produce around to restaurants in the back of Kevin's blue pickup, outfitted with what looked like a small, red barn on the back built by Tamara's stepfather—the inspiration for the name of the new company, Red Barn Produce.
Like most new entrepreneurs, Kevin and Tamara tapped an already established network of friends and business contacts to get up to speed. "We went around to the people we knew in the restaurant business and asked, 'Can we buy your produce for you?'" Kevin remembers. Their friends told them what they needed and the price other distributors were quoting. Kevin agreed to beat the price without hesitation. "We didn't even care about [the price]—we just wanted to get the experience." On Columbus Day 1989, the Red Barn truck rolled out the driveway to the market for the first time.
We thought, you know, bring them a big zucchini. They were, like, 'Where'd you get this, Chernobyl?'
One of their first big breaks was hooking up with the Culinary Institute of America in Hyde Park. The school had just hired a new purchasing agent, who, Kevin recalls, "basically said, 'Hey, I'm going to be new; you're going to be new. We have a couple of established purveyors here. Let's throw somebody else into the mix, see if we can groom them and keep the others honest.'"
Other distributors to CIA have come and gone since then, but Red Barn continues to provide produce to the institute to this day. Paul Wigsten, a buyer and farm liaison for the CIA for the past seven years, inherited the relationship with Red Barn from his predecessor. "We are happy to do business with [Red Barn]," Wigsten, who also owns and operates Wigsten Farm in Pleasant Valley, says. "The fact that he's still selling to the Culinary speaks for itself."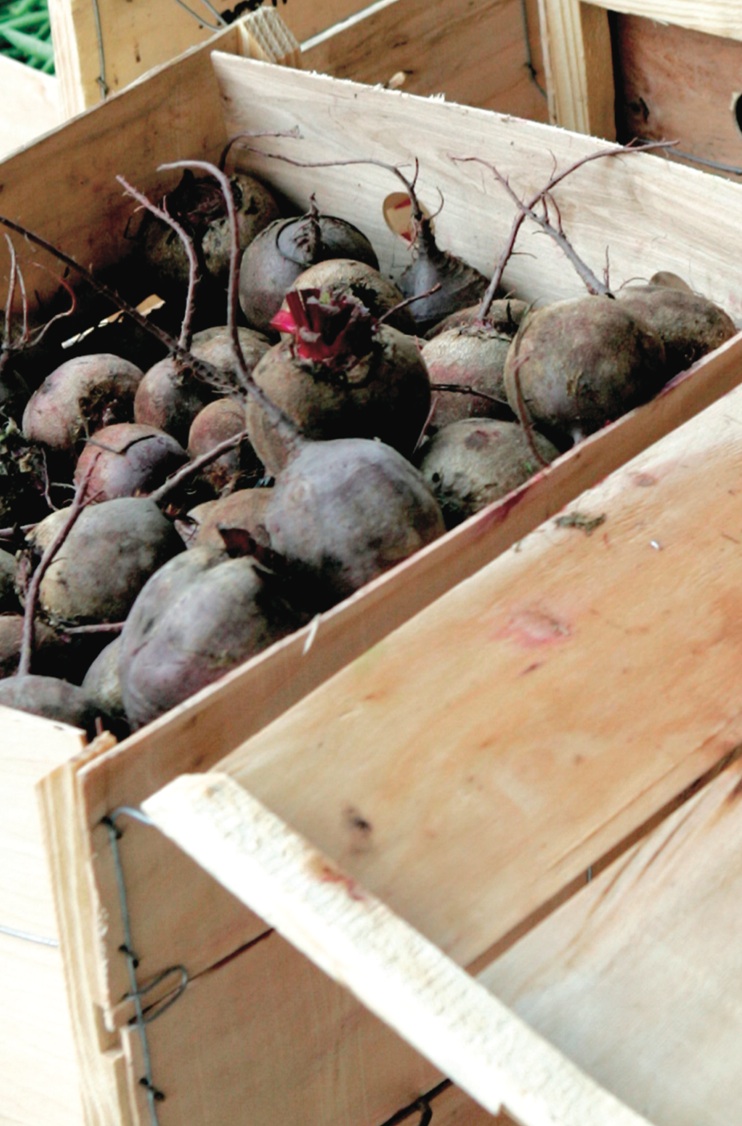 That relationship has been a learning experience for the Terrs. "They taught us what quality was as opposed to what quantity was. They basically taught a guy like me and said, 'This is what we want, this is good produce.'" Tamara agrees. "We thought, you know, bring them a big zucchini. They were, like, 'Where'd you get this, Chernobyl?'"
But the Terrs saw Red Barn as more than just another refrigerated box truck backing up to a loading dock with bulk produce. "The Culinary Institute back in 1989 had no real source for specialty produce—it was tough for them to get it," Kevin says. "We realized right away there was a niche, so Tam and I became very good at identifying and buying specialty produce."
It wasn't too long before the market caught on, and "specialty produce became common produce." They eventually bought out one-time competitor Robins Wholesale Fruit and Produce, picking up a list of new local customers—including many New Paltz-area apple farms—in the process. Kevin and Tamara rediscovered the joy of going local.
"Dan Guenther came down here and he said to us, 'Would you be interested in perhaps dealing with some local farms around here?'" Kevin recalls, identifying the perennial issue many local farms face—getting wide and reliable distribution of their produce. "The whole local thing is something that we're all trying to get ironed out," acknowledges Pete Taliaferro, co-owner of Taliaferro Farms in New Paltz. "None of us are big enough to be able to supply any of these brokers steadily."
Guenther helped connect Red Barn with a number of New Paltz and Rondout Valley farmers, and Red Barn bought whatever could be marketed from these smaller farms, cultivating a network, building trust and targeting mainly upscale restaurants as customers. "[Kevin] knows the business, he knows what the market prices are, he knows what he should pay for things," Wigsten notes. "He pays more for local produce and at the same time he charges more for it, because his customers want it."
Bob Kiley, owner of RSK Farms in Prattsville, is one of many farmers with whom Red Barn forged a relationship over the years. "They promote my product. They're doing a good job selling it, they give me a fair price and they pay on time. That's what makes a good relationship with me," Kiley stresses. "My delivery route is just about maxed out—they hit restaurants that I don't. It's definitely a better outlet for me."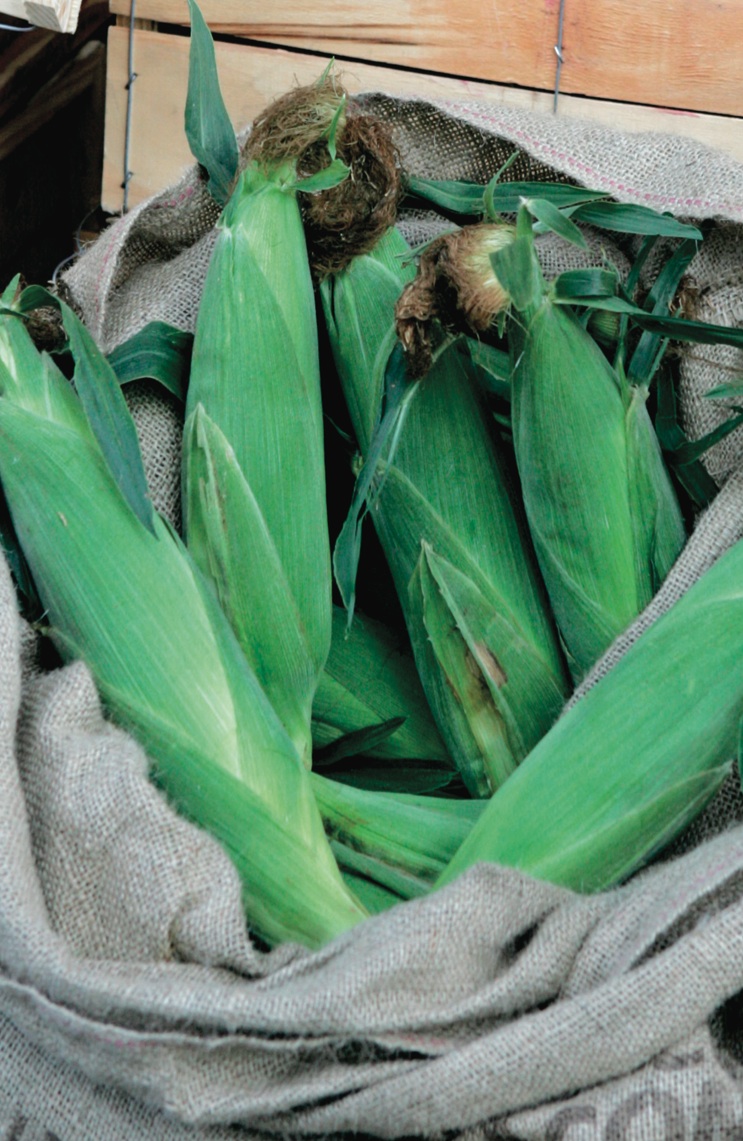 Whether it's heirloom vegetables or bubble gum, the real money for any distributor lies in big, institutional contracts—the schools, colleges and hospitals. They purchase a lot, but they demand reliable service, quality control and consistency. By and large, food distribution to these operations is contracted to large corporations, such as Sodexo, who work with major distributors, like Sysco. Thus, it can be difficult for a small, local distributor to become an "approved vendor."
Things are changing, though, on all levels. A couple of years ago, a group of students at SUNY New Paltz began calling for more local food and local produce in the dining commons. Lauren Brois, a student and member of the school's Environmental Task Force, says the group pushed for more local products in the school's dining halls "so people eat healthy and eat food that is good for them and good for the world. So that everyone benefits and your food is not traveling 1,500 miles."
Matthew Flusser, production manager for Hasbrouck Dining Hall, says he did what he could within the boundaries of their contract with Sodexo. "It's hard with a company like Sodexo—it's a long process to get approved to be a vendor," he explains. "From time to time, I would buy local produce from a farmer, but it would be very hard to pay these people effectively. We needed a central [distributor] that could buy local foods from many farmers [so] I could pay just one person."
Guenther introduced Flusser to Red Barn—it would be a match made in local produce heaven—but before they could begin working together, there were many hurdles to jump before Red Barn could even approach Sodexo as a local distributor. "[SUNY New Paltz] said if you want to deal with us, we'll deal with you, [but] you need to be certified," Kevin says. Certification was the magic word. "Red Barn had to agree to go through many inspections— government inspections on the safety of their establishment and their produce—in order to be an approved vendor," Flusser says.
The USDA inspected Red Barn's organization with a microscope— sanitation, refrigeration, pest control, temperature control of the delivery trucks, lighting and safety—there couldn't be anything missing, unsanitary or suspect.
It's our job to come up with the sheets, tell people what's out there. I'm looking for the farm that's going to sell something weird to us.
Red Barn scored 100 percent on both parts of the inspection (80 percent is passing) and, armed with the safety certification from the USDA, it was given a vendor number by Sodexo. They began working with Flusser and SUNY New Paltz immediately.
"[Getting certified] opens the door for a lot of different school systems now, and hospitals," Kevin says. "There are a lot of places out there that want to see a safety certification. It gives you the confidence to really approach anybody that you want, no matter what size the company is."
Tamara takes a more pragmatic view. "From an economic standpoint, it makes you feel like you're going to survive."
Red Barn has continued to grow, especially in its relationship with local farms. "We're working with the local farmers. We'll become their distribution point. They want to deliver to us, we'll worry about the distribution—it's our job to come up with the sheets, tell people what's out there," he says. "I'm looking for the farm that's going to sell something weird to us."
It's all a part of the business plan. "I know how hard it is to grow that stuff. We've really bent over backwards to make people realize that we're going to work with [them]," Kevin says. "I'm not going to rip you off."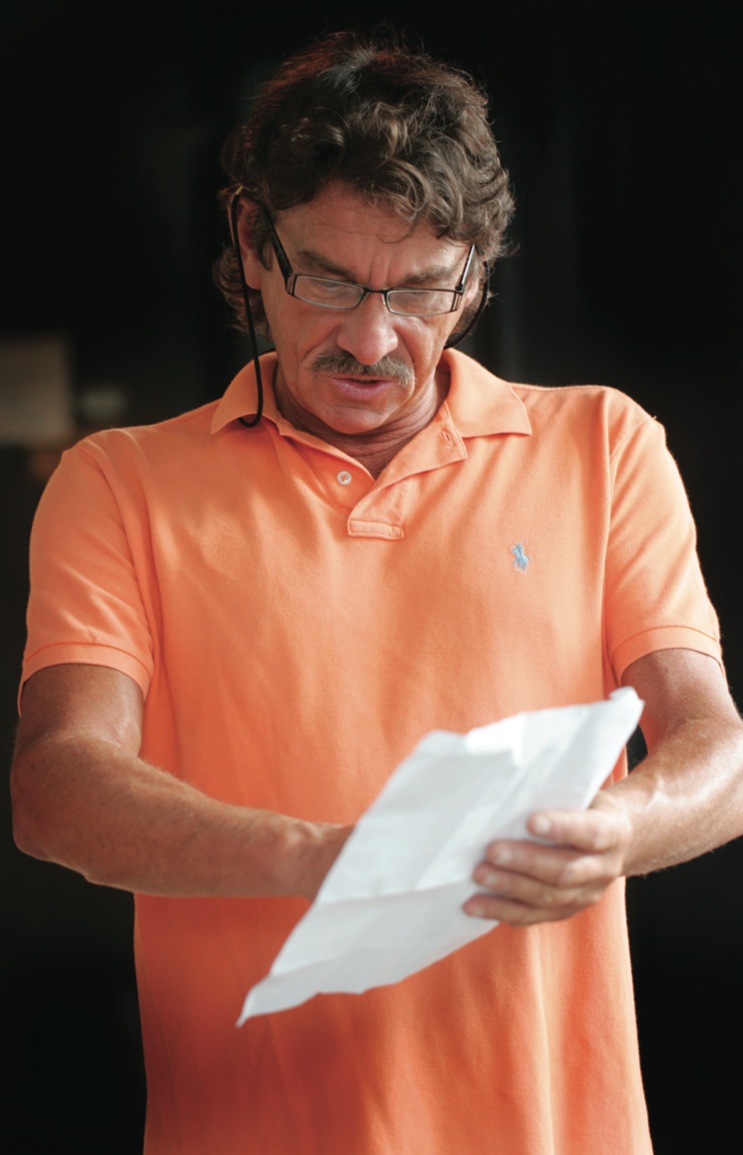 "[Red Barn is] very easy to work with, very accommodating, very efficient. One of the great aspects is they are two miles down the road," Flusser nods. "The convenience to me is fantastic. If I need something the same day or even right away, they can bring it to me." Taliaferro, who's been working with Red Barn for over three years, echoes this sentiment. "I would call Kevin and say I'm long on red chard this week, I'm long on arugula, I'm long on a couple of different things. We can do them on Tuesdays and Thursdays, let me know what you want."
In many ways, Red Barn aims to be a champion of southern New York produce, and people are starting to notice. "As a New Paltz resident, I feel it's very important to have as much available in your home town as possible. One of the ways to keep things available in your home town is to purchase from [your home town], because if we don't utilize the farms and everything in our community, they have a chance of not succeeding," Flusser says. "Hopefully, this fall, we'll have a tremendous amount of local produce to offer the incoming students."