Kitty's Restaurant and Market Café opened in 2020 and has quickly become a go-to in Hudson with its eclectic menu and killer cocktails.
From its brief, yet bountiful menu to the illustrations (by Ben Gocker) that adorn its merch, Kitty's is elegantly simple. By day, the Hudson eatery is a market café, serving up breakfast sandwiches, hash browns, coffee beverages, pastries, and "spinning chicken," among other victuals. At 5 p.m. on weekdays and 10 a.m. on weekends, the restaurant opens its doors, offering an impressive range of flavor in a menu so succinct.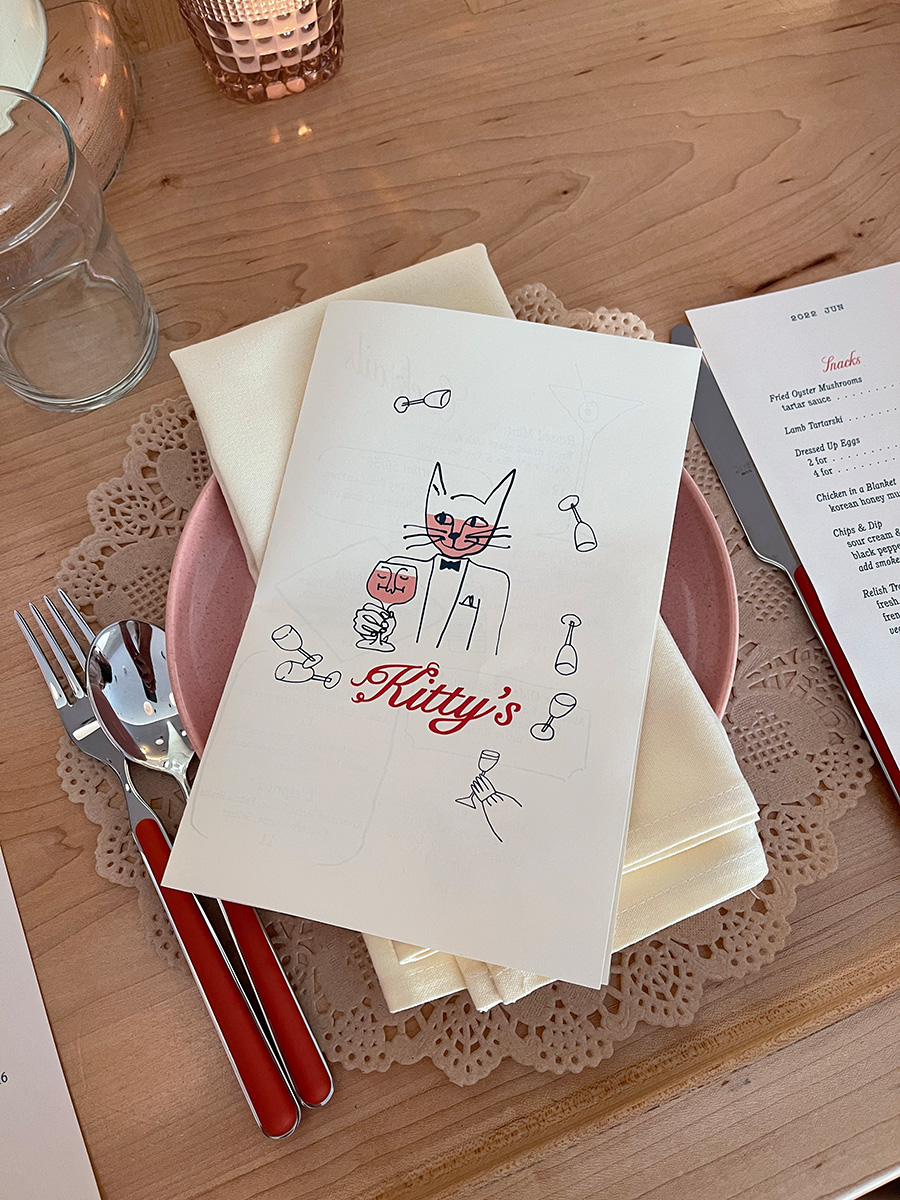 It is fitting, then, that the restaurant itself emerged from a simple idea. "[I wanted] a good cup of coffee and some train snacks on my way to the city, and…a few martinis and a nice dinner when I got back," says owner Ben Fain. "I was thinking how nice it would be to get to serve both visitors and locals alike." Even with the pandemic-era restrictions on the restaurant industry, Kitty's opened its doors in September of 2020 and has swiftly become a staple in Hudson.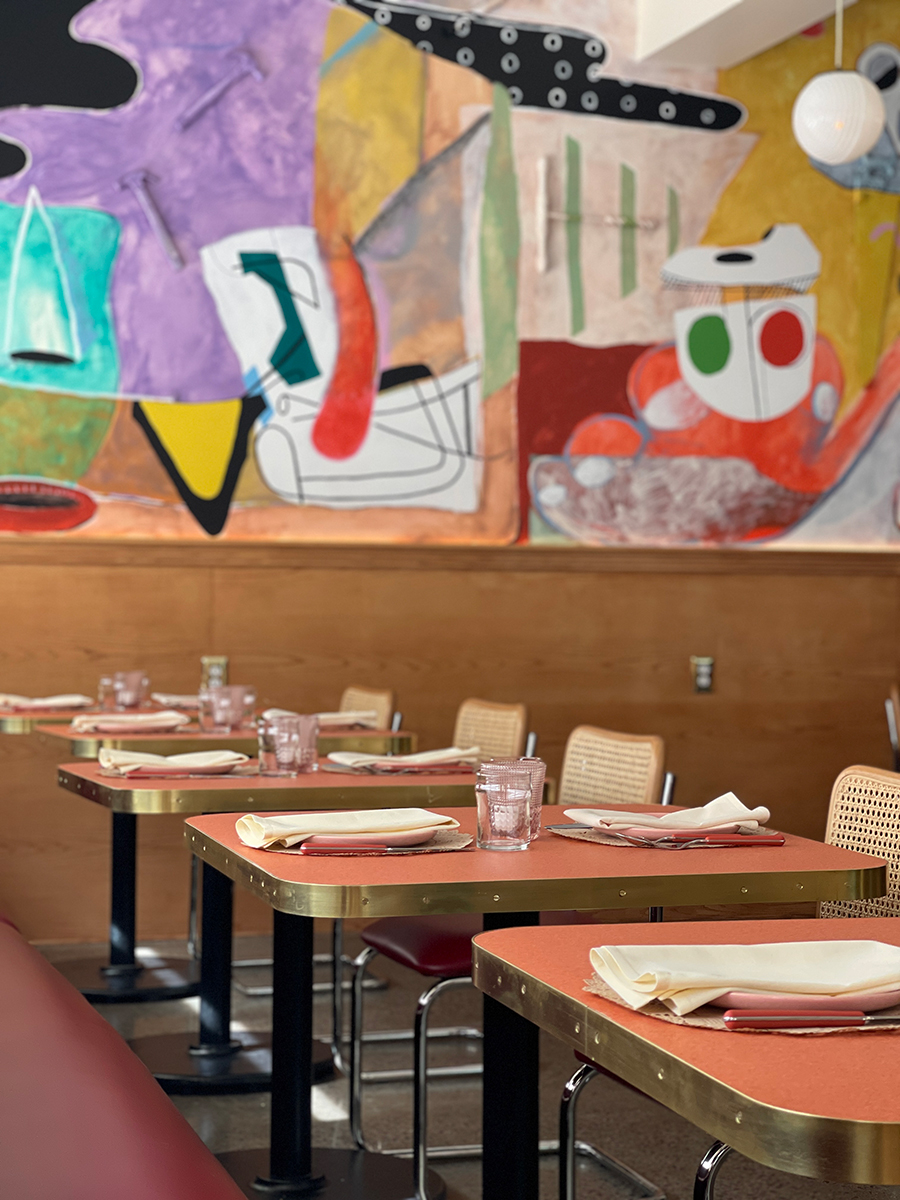 At dinnertime, visitors and locals alike are well-advised to start with the lamb tartarski, served with buttered toast. Other hits from the appetizer menu include fried oyster mushrooms; chips and dip, made with sour cream, horseradish, chives, and black pepper; eggs dressed with pimento cheese, jalapeno-and-honey-pepper bacon, and kraut; and chicken in a blanket. If you haven't yet noticed, chicken is a point of pride for Kitty's.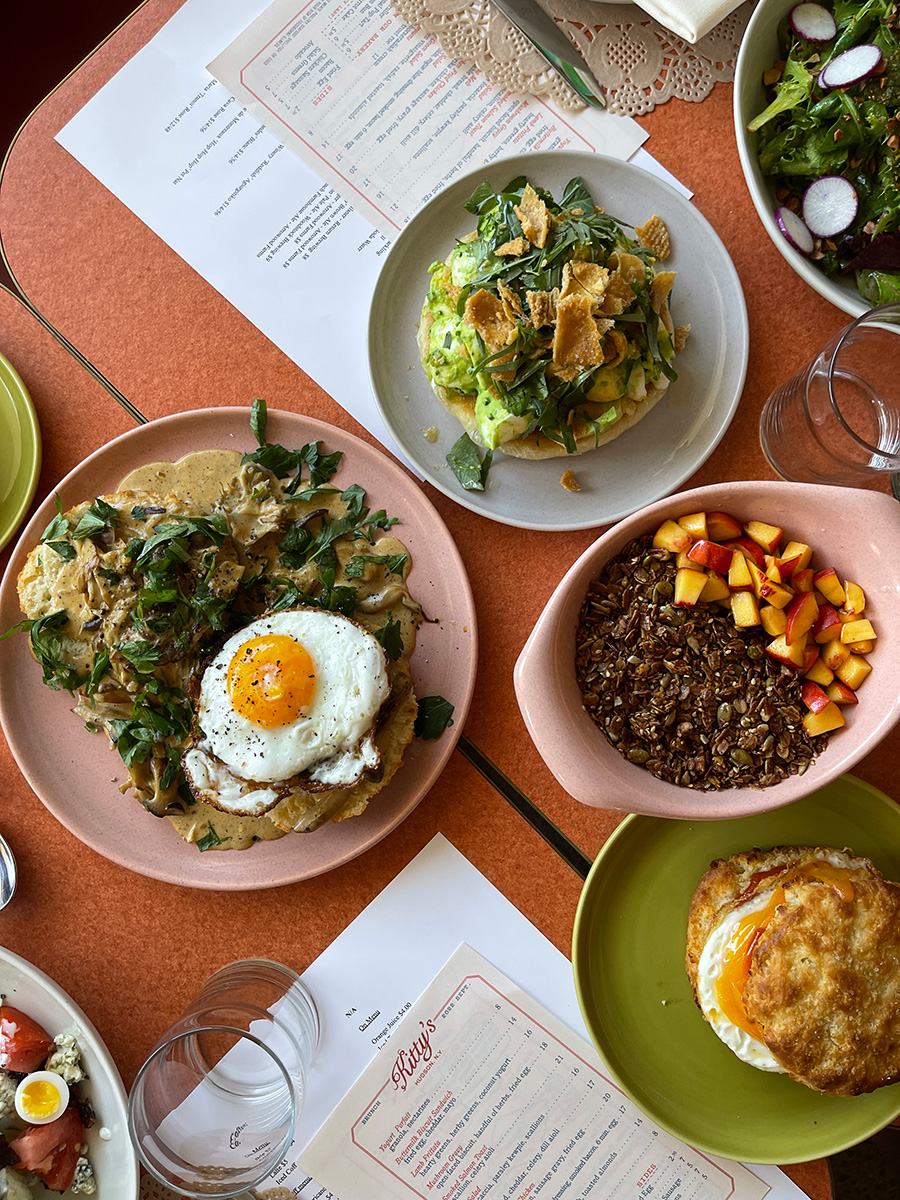 Follow that with one of the restaurant's four "big plates." You'll have to choose between the pork schnitzel, steelhead trout, chkmeruli—that's a traditional Georgian dish of chicken in a garlic sauce—and finally, pastrami-spiced lamb.
On weekends, you needn't wait until dinnertime to enjoy at meal at Kitty's. The hotspot recently introduced a brunch menu which adopts the same culinary tenor as the dinner selections—a tad eclectic and supremely delicious. The buttermilk biscuit sandwich, topped with a fried egg, cheddar cheese, gochujang mayo, and crispy potatoes, is a tempting choice. Even the salads feel high-brow; the wedge salad features Sungold cherry tomatoes, rogue blue dressing, smoked bacon, and a quail egg. Whichever dish you order, be sure to snag a side like bacon, chicken sausage, or half an avocado.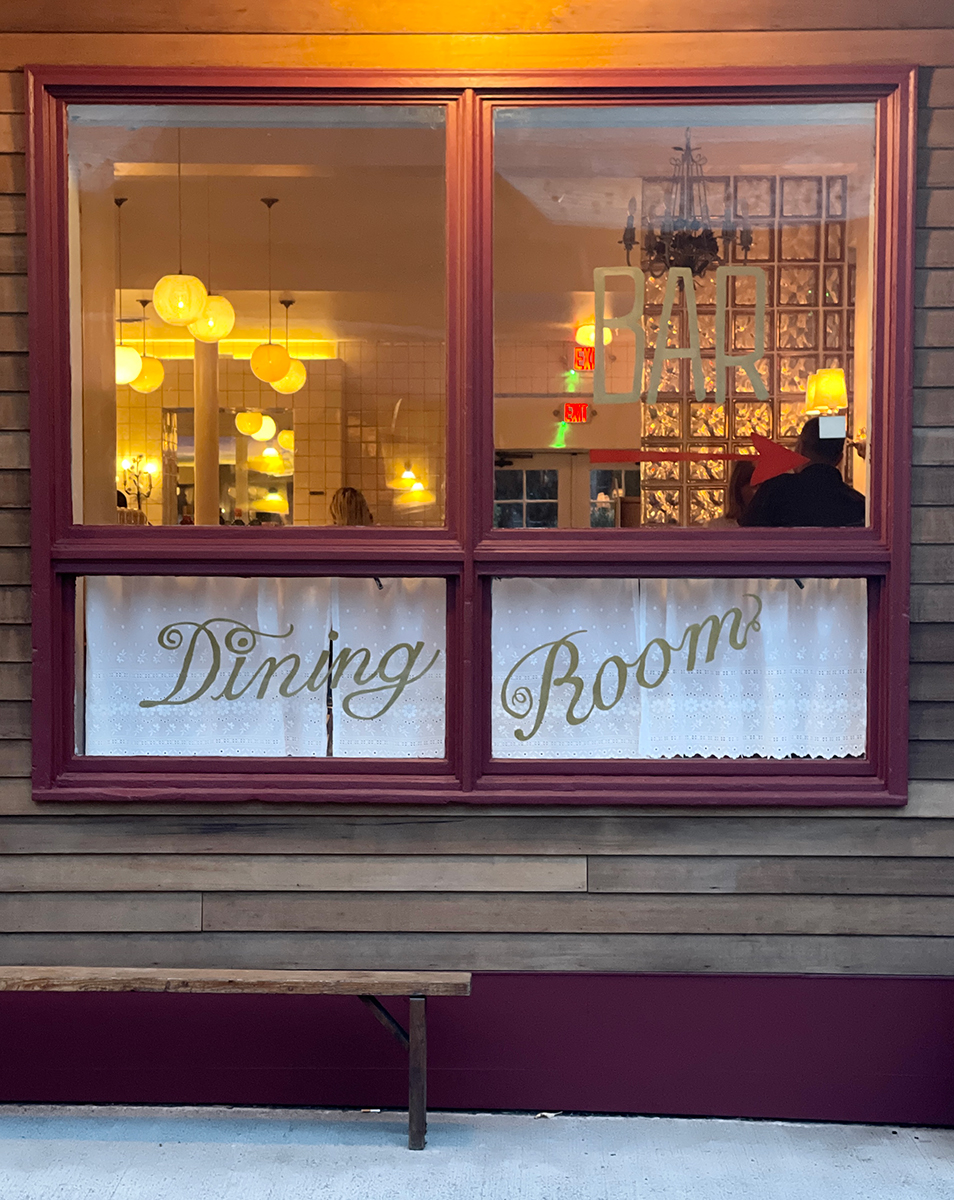 And what to drink? Unsurprisingly, Fain urges you to try the 50/50 Martini, which layers Cap Corse Blanc aperitif, orange bitters, and lemon twist atop a base of dry gin. If you're not a gin drinker, don't fret—another hit on the cocktail menu is the rum-based "Cat's Batch," and there's a comprehensive list of wine, beer, and cider as well.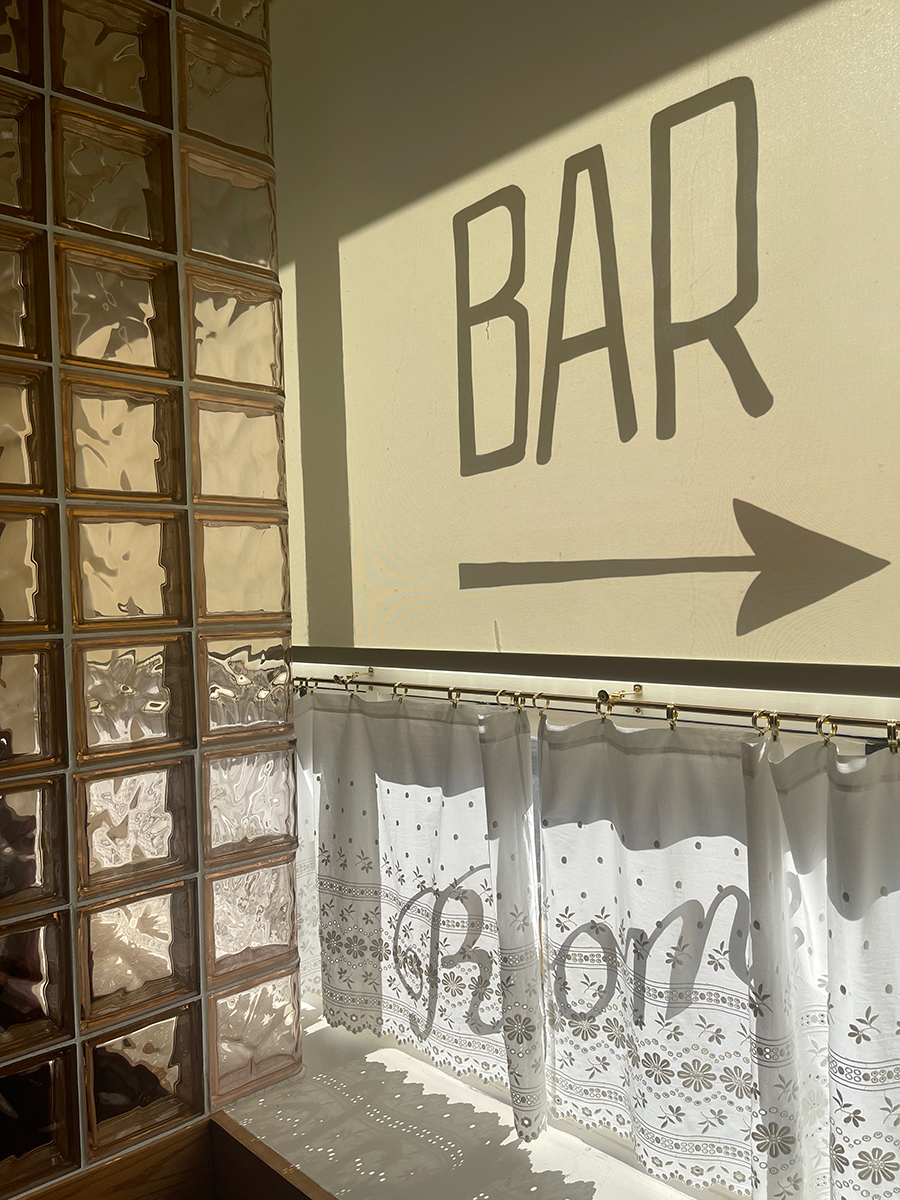 Patrons of the restaurant and market café can choose to dine inside or in the flora-enveloped "back yard." Inside, subtle touches like stained wood surfaces, quirky china, and vases of wildflowers make for an atmosphere that is at once elevated and familiar. "This place I used to work at in the city said it best, 'make it nice,'" Robert Howay, the restaurant's Culinary Director, explains. "I've always set out to uphold that philosophy."
---
Related: Brigitte Bistro Offers a Taste of France in Red Hook