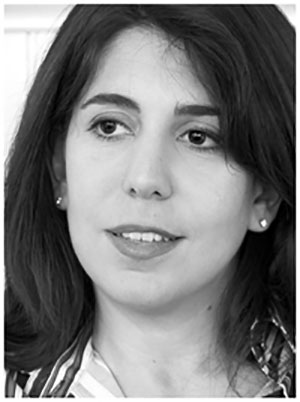 BY NIGHT, LAURA PENSIERO welcomes guests to the beautiful trattoria she and Gianni Scappin operate in Rhinebeck. By day, she uses her knowledge as a nutritionist (she's a Registered Dietician) and her training as a cook ("I never call myself a chef—'chef' to me means something else than graduating from cooking school") to try to make healthy eating a way of life for professionals and the public alike. In between, she ghostwrites cookbooks, tests recipes, consults on nutrition programs. It's a double life, or triple, or quadruple . . .
Laura Pensiero: I started with Memorial Sloan-Kettering when they opened their new Wellness and Prevention Center, I think it was 1997. That's one of my favorite things to do. I teach nutrition through cooking demonstrations. There's a variety of audiences—we do corporate wellness, private events (last week it was Northwestern Mutual; this week the Junior League of New York City). Twice a month they are open to the public. It's lunchtime, noon to 1 in mid-town, which is a convenient location for people. Usually I demonstrate two recipes, usually consistent with either a holiday or a seasonal ingredient or cooking equipment. I always try to make the recipes something tasty, but also a template to learn a technique—for instance, cream soups without cream, like pureed soup. Maybe in the spring we'll do peas, but I'll take them through a technique and then apply it to all the seasons and all the different vegetables they might use so they get more out of it.
There are people who have told me they've never cooked before, so I make sure all the recipes are easy, not long laundry lists of ingredients—something that people can do in a half-hour or less. It's wonderful. We have an extensive question-and-answer period for both nutrition and cooking. There's a great web site that goes with it.
I've never felt so effective as a nutritionist because I see and I hear all the time that people are making behavioral changes and enjoying it. People completely connect when we do this.
She's thoughtful, gracious and quick with a smile, and Pensiero's extraordinary depth and range of experience has allowed her to approach nutrition with a refreshingly candid, positive attitude.
LP: I was born in Cold Spring; both my parents grew up there. I did my nutrition internship in Brooklyn in the early '90s and ended up staying in New York City, working with very sick people on an AIDS floor. I worked first at Long Island College Hospital in Brooklyn Heights, then I went to the burn unit at New York Hospital. I also worked with head- and neck-cancer patients and I did a lot of diabetic counseling, as well.
What I wanted to do was to integrate—get in there a little earlier and influence the way people eat through cooking, how to make it pleasant and part of their lifestyle. I felt like I was dispensing diets a little bit too late: In the hospital, I'd go see a diabetic who just had an amputation—maybe 20 years ago a little diet counseling would have helped.
So I started at the Natural Gourmet Cookery School, then switched to the French Culinary Institute [FCI] because, for me, the Natural Gourmet Cooking School was a little bit too far on the speculative nutrition side—I really didn't want more nutrition training, especially what is not supported by research. I just wanted to learn techniques, and that made FCI the perfect selection for me. Even though I was reducing cream and clarifying butter, once you know these techniques you can cook, you can really make anything. I started there as a vegetarian; the next thing I knew, I was tasting stocks and eating sweetbreads. It was interesting because by night I was at the Institute cooking with cream and butter; during the day I was administering intravenous feedings—nutrition, really, but a world away from food.
There was a time when healthy cooking was cooking by numbers—trying to get a certain percentage of fat, cholesterol, sodium. Now, as supported by nutrition research (particularly the work that's being done at the Harvard School of Public Health), the numbers mean less—the inclusion of foods that are known to have vitamins, fiber and phytochemicals is more important than trying to hit certain benchmarks. Walter Willet at Harvard has been shaking up the USDA pyramid. Basically, he says the numbers (in terms of percent calories, carbs, fat and protein) matter a lot less then the type of carb, type of fat and type of protein. The pyramid that they proposed—the risk-lowering effect is double that of the USDA pyramid, they've proven it. It's just that I don't know if we're going to see the USDA pyramid change because that would mean meat and dairy have less precedence—and we know what's going to happen with that.
I really do like food and flavor—there's no point whatsoever to cooking healthy if it's not just as good as anything else that you're going to eat.
I just re-wrote the curriculum for the continuing ed program in Techniques of Healthy Cooking at the Culinary Institute of America. It reflects this Harvard pyramid and philosophy. It makes it easier to cook; it's more about getting foods into the diet then taking them out. The way I recently set it up with them is one serving of whole grain should be in this meal, three servings of vegetables, one serving of fruit—by virtue of doing that, almost everything else could fall into place because if you're eating five servings of vegetables and three servings of fruit a day, something is going to give, and usually it's the higher—fat foods. Stay focused on the positive and on how to get more vegetable servings, more fruit servings, and that's also going to take care of getting fiber, and vitamin and mineral goals. Maybe the next week you focus on something else.
I think when you bombard people with too much about diet you lose them. It's just too complicated. The same thing with the different types of diets: There isn't one diet for cancer prevention, another one for heart-disease prevention. Healthy eating is healthy eating unless you have a very specific diet prescribed for therapy—renal disease, or something like that.
I've worked with a lot of chefs on different projects. I think part of it is my cooking background, speaking their language, the fact that I like and respect food. A lot of times their image of a nutritionist is someone that's going to come take everything out of the kitchen and leave them with nothing to work with. I'm very enthusiastic and I really do like food and flavor—there's no point whatsoever to cooking healthy if it's not just as good as anything else that you're going to eat.
Then there's the inevitable "O" word. Many who base their health and nutritional solutions in diets and organic produce may be surprised at her candor, but organic, Pensiero says, is not the be—all and end—all of good nutrition.
LP: It's ideal if you get great quality and variety and you can afford it. Who wants pesticides? The only time I see a problem is if it limits variety in the diet or it becomes restrictive because you say, "I'm not going to eat any vegetable because it's not organic."
I work a lot in the inner city through what I do with the Strang Cancer Prevention Center—I can't go to a public school in Williamsburg and tell them to buy organic vegetables. I'm happy if they buy frozen. When it becomes elitist and exclusive, then the benefits of just eating fruits and vegetables far outweigh selecting organic or not.
The Strang Center is affiliated with New York Cornell Medical Center; they have research laboratories at Rockefeller University. They have been around since the 1930s. They started the Ann Fisher's nutrition program in 1995—that's when I started working with them and developed their nutrition counseling program. Most of the clients I worked with there had a really good grip on what they were supposed to do in terms of nutrition. They knew about soy, they knew about tomatoes, beta-carotene-rich foods—but they wanted to know how they were going to get more of them in their diet. That's what started the Strang cookbook—I proposed it to my co-author, Dr. Michael Osborne, who's the president of Strang, and Dr. Andrew Dannenberg, who's a researcher in gastroenterology. We drew up a proposal and sold it to Dutton. And just to get it a little more attention (cancer doesn't really fly off the shelves, especially when it competes with cookbooks), I recruited about 40 great chefs to submit recipes, with license to make them healthier if necessary.
Part of the strength of the book is an exploration in phytochemicals—new, unknown substances in plant foods. It's one more thing that tells us there is still a lot more to do; things still are being discovered in plants and their role in preventing heart disease, cancer. Now they're finding that lycopene pigment in tomatoes lowers PSA levels; there's strong antioxidants in blueberries. Pigment is often a phytochemical, as well, so when you're eating a very colorful meal, you're getting a broad spectrum of vitamins and minerals and plant chemicals that are just being discovered.
[Phytochemicals] work on a couple of different levels. They're antioxidants, they're suppressers, or they help de-toxify potential carcinogens. Right now they're not "nutrients"—they're just plant substances that have these roles in preventing disease. The research is preliminary. There's not a lot of human studies on these phytochemicals because it is really difficult to do human nutritional studies in a controlled atmosphere because the human diet is so varied, and they're very expensive. I think you do have to pay attention to the epidemiological studies—you look at populations that eat a certain way and have better health, and you try to mimic certain things from that.
I still work with Strang—right now they have a child-health nutrition program that is funded by Met Life. It's a study—children are "media messengers," trying to influence eating behaviors and exercise in other children. We created the guidelines of what is healthy, then the kids created very hip messages about eating more fruits and vegetables, drinking more fluids (particularly water, trying to get away from soda). Some of them did rap stuff, some created commercials, billboards.
Whats the trick to developing a healthy eating lifestyle? Simple: The more nutritionally good food you eat, the less need (or room) you'll have for the bad stuff. Look at the French. Look at the Italians.
It's really hard to say, "I'm going to follow a Mediterranean diet" because, really, you can follow it today, but we have a varied, eclectic diet in America and it's hard to mimic another cultural diet here. I'm a very moderate nutritionist because I really look at it in the broad spectrum of a week, not a day. If I go eat at Le Cirque tonight I'm not going to be upset at all about what I've eaten—it all comes out in the wash at the end of the week. I try and get people I work with to feel the same way. Punishing yourself for a meal really goes nowhere; the balance has to happen on a weekly or monthly basis. That's what healthy eating is about.
There are some recipes you'd never go near to make healthier—you shouldn't, because if you have to substitute four of the five main ingredients then you're really not making it—like a crème brûlée. Leave it alone. Drawing on innately healthy foods that are part of ethnic diets—that's where it gets really easy. Think of the south of France or other Mediterranean cooking, some Indian dishes—you don't have to do a thing.
I don't use a lot of product substitutes. The fat-free and sugar-free products basically started coming out during the really low-fat, high-carb craze in the mid-1980s and '90s. The thing is, calorie-for-calorie, they're the same thing: If you eat a fat-free cookie and you eat the real deal you're getting the same amount of calories, so they don't help in terms of weight reduction. You're just less satisfied and you're likely to eat more and more calories.
Now, the high-protein argument is that too much refined carbohydrate and high insulin levels contributed to more obesity. I mean, food is everything in Italian culture, but you really don't see the type of obesity that you see here. More than 60 percent [of Americans] are overweight and/or obese—from enormous portions, eating a lot in between meals, less exercise, a lot of processed foods, I think. (Think about McDonald's—where else do you get 600 calories for $3?) I've done diet counseling with young people who say, "Oh, I don't eat much; I don't know why I'm overweight." I go through their diet history and get down to the beverages—they drink maybe two liters of soda a day. Right there, just by substituting water for that, that's a couple pounds of weight loss a week.
Inevitably, her training, education and enthusiasm culminated in a restaurant—Gigi Trattoria, which she and chef Gianni Scappin opened in 2001. More comfortable in the background than in the spotight, when she puts her ghost-writing, education materials and workshops aside, Pensiero does have a life, you know, which she shares with her dog Gabrielle in a restored farmhouse with a blue barn in Red Hook.
LP: We both knew as weekenders what we would have liked to see up here: moderate pricing, informality, great food, a lot of fun. And we combined all of that just wonderfully. Gianni is one of the best Italian chefs in America and he's here in Rhinebeck. I've seen him cook at the real "mamma's food" level, or he can take it up to the finesse of the best French restaurant. He has that range; I know even as our business grows we can evolve in any way because he has those skills.
We opened the week after 9/11 and there were a lot of New Yorkers up here at the time, plus in the village there was a lot of anticipation about what was going to open. We had to hit the deck running. There are things now, with a little more seasoning, we would have done differently. For the most part, we were just trying to hold on to what our concept was: We wanted to be a first-come, first-served type of trattoria, no reservations, very informal. In the beginning there was a lot of pressure to become a ristorante, not a trattoria—I think that Gianni and I had to hold firm to what our ideal was and not get nervous and cave in.
I'm an evening host four to five nights a week, for the most part now. I handle the PR and advertising, plan special events, try and keep things fresh, especially with events. I think Gianni and I are great partners because he is very good at the details of running a business and giving quality; I'm one of these big-vision people who likes to look down the road. We actually work very well together.
I'm trying to work out right now some way to continue with the integration between nutrition and cooking and something in this area, but I'm not quite sure where I want to go with it. I'm allergic to the word full-time.
I have an herb garden, a kitchen garden in the front. It's great because I work at home and I'm in that office most of the day. When I was in New York, walking Gabrielle a couple times a day was the interruption that I used to clear my head. I lived right near the Union Square Green Market, too, so I'd walk her through there. That was really nice. Now, when I take a break from work, it's just so nice to able to be outside for a while. The barn—I could see something there—not a restaurant but, like, a food stand. I just applied for a barn-preservation grant. I hope I get it. The structure is pretty good. I put a new roof on it. It needs siding and windows—everything else depends on what I decide to do there.
I may rent my house in August and spend the month in Italy. I would do a language course intensive—I speak Italian, but I want to refine it. I'm just not the type of person who can go hang out for a month; I need to do something. I love it around here, but it can get very small. Just to go and be in a bigger world gives you a little perspective.