WITH A FOCUS ON CLASSIC French-influenced cuisine, Liberty Street Bistro in Newburgh has quickly gained a reputation that draws customers from well outside the Newburgh area. "When we did the menu for the bistro, opening a 'destination' restaurant—a restaurant with that reputation—wasn't my intention," chef-owner Michael Kelly says of his contemporary American restaurant. Pasta always is on the menu, but one day a week it comes to the forefront.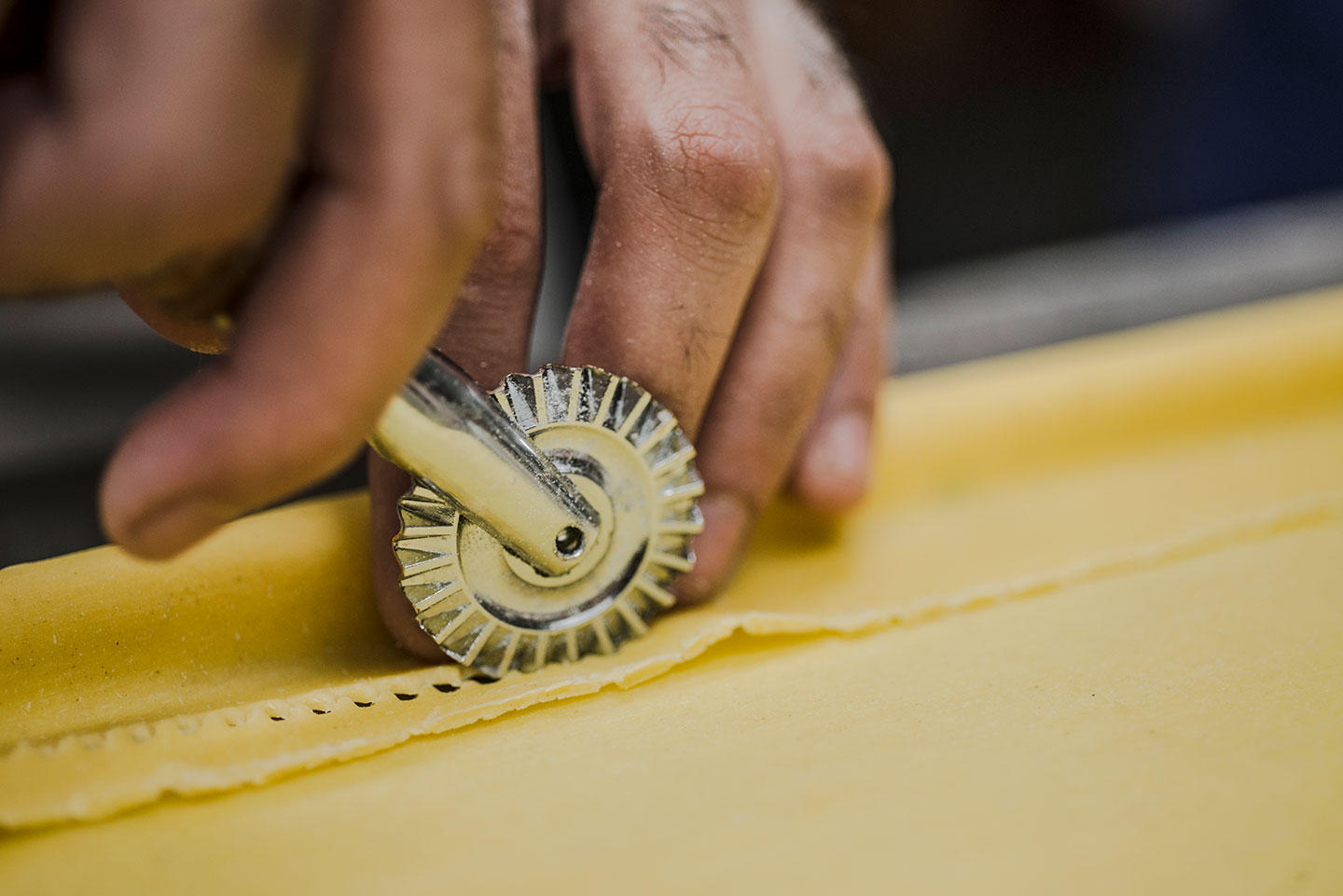 Kelly offers "Pasta Monday," a weekly dining event that "evolved out of the fact that our main dinner menu is pretty large, perhaps even somewhat intimidating. So we scaled it back and made the menu more approachable for that night," he says.
Scaled back, maybe, but definitely not oversimplified. Monday's menu includes dishes such as barigoule artichoke tagliatelle with a poached fried egg and black pepper; and porchetta and pappardelle with acorn squash, beech mushroom and chicken apple jus.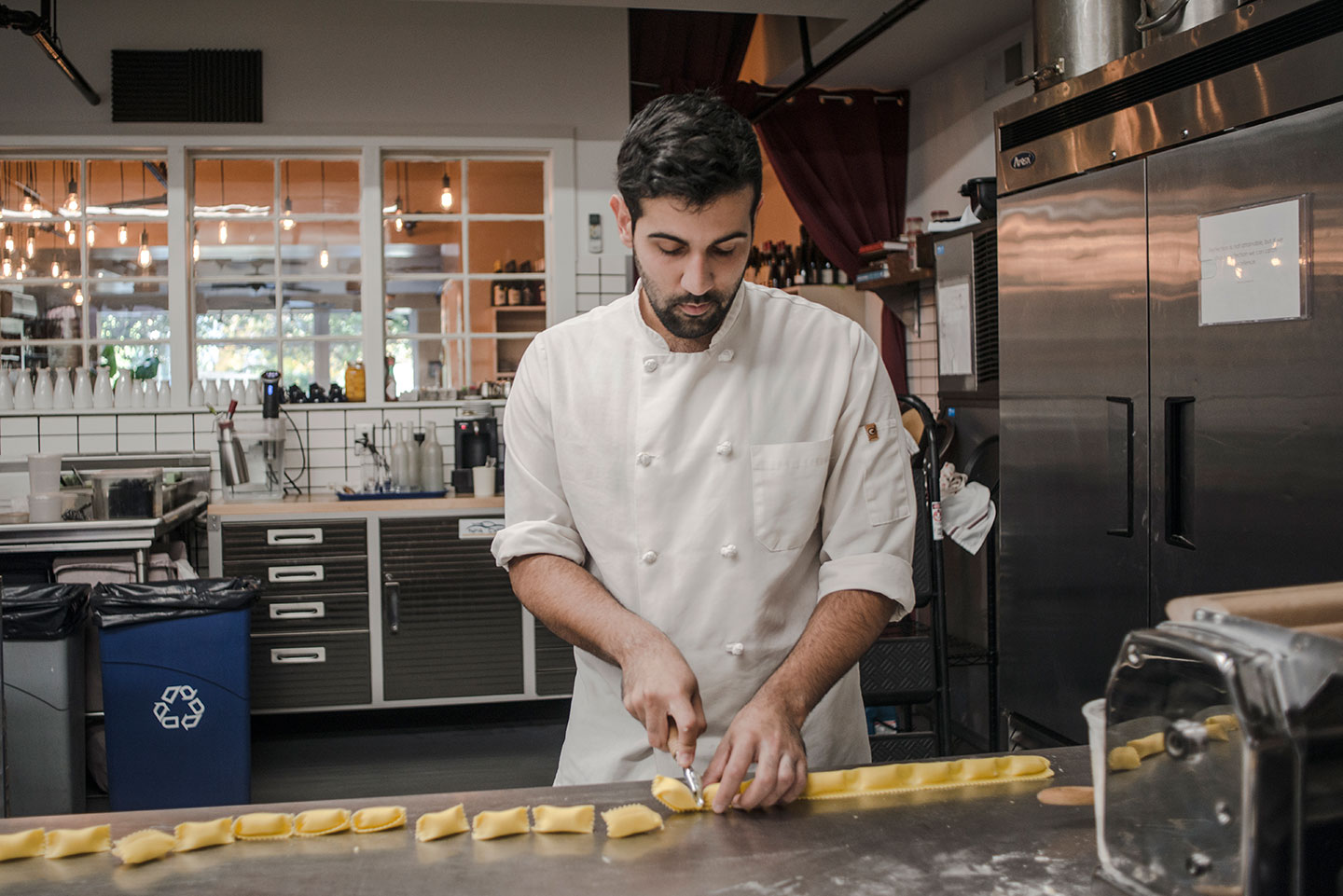 Dylan Ruiz (shown at right) has worked at Liberty Street Bistro since it opened, and Kelly credits him with much of the success of the restaurant's pasta program. "He is one of the better [pasta makers] in the Hudson Valley," Kelly says. Kelly grew up in nearby Cornwall, graduated from the Culinary Institute of America, and then moved to New York City, where he worked in Thomas Keller's Bouchon Bakery, Gordon Ramsay's Gordon Ramsay at the London Hotel, and Markus Glocker's Bâtard. He opened Liberty Street Bistro in 2016.
The kitchen has five chefs in addition to Kelly ("Only one less station than a fine-dining kitchen in New York City would have," he stresses). Everyone stays busy. "We all enjoy making pasta and I like teaching new techniques," he says. "New customers gravitate toward the familiar, like ravioli. We try to guide them to some other things.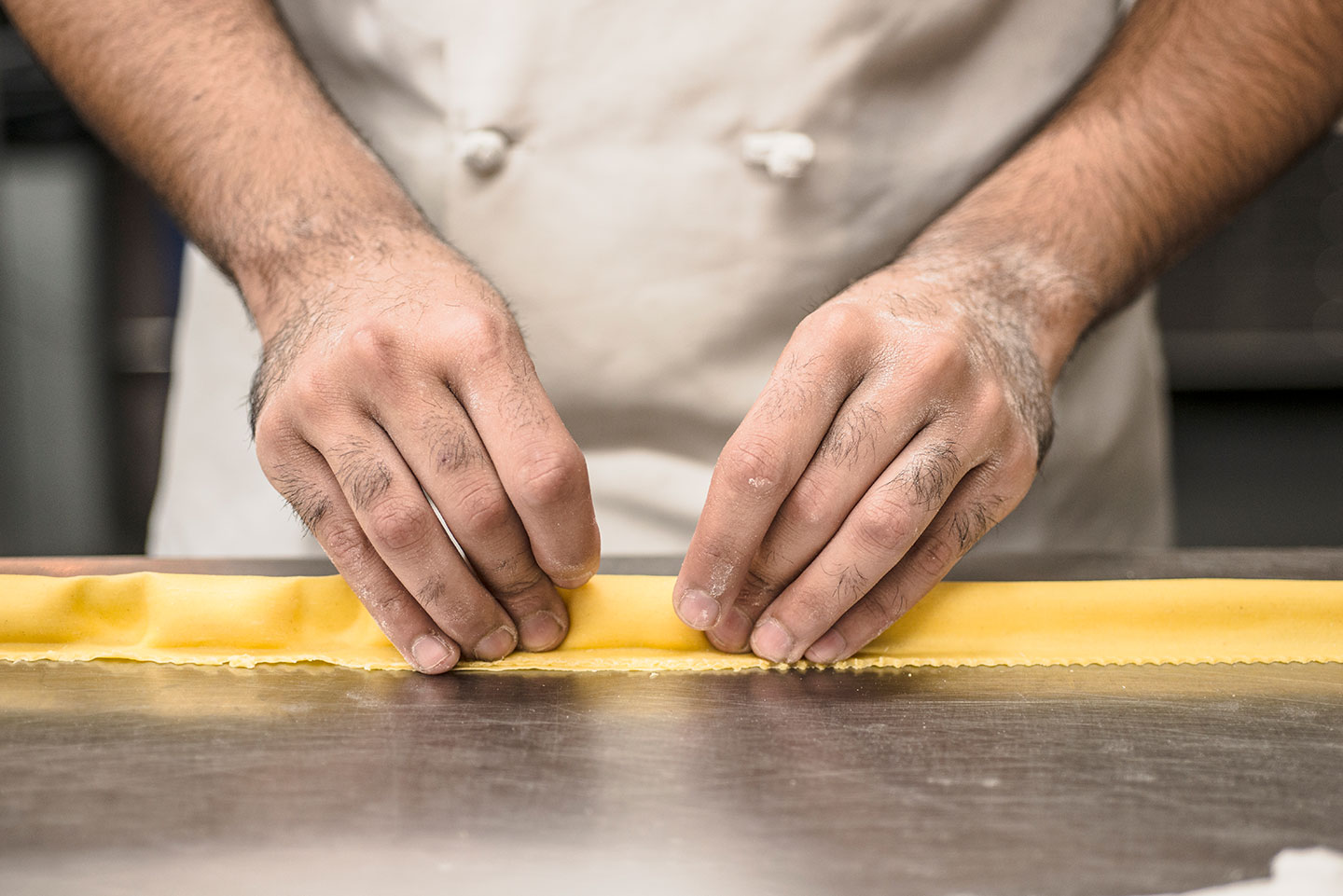 Kelly's pasta epiphany came when he was working in local restaurants, before he attended culinary school. He bought a copy of Keller's French Laundry Cookbook. "The book is sort of a bible to a lot of people in the industry—there is a whole section in there on pasta. Then I went to culinary school and made some pasta. I went out in the workforce for people like Gordon Ramsay and I made a ton of pasta. Making pasta—once you get used to it, it becomes second nature."
A customer favorite is agnolotti filled with mascarpone—according to Kelly, "Filled pastas are where the real talent shows through—anything filled and then served with a light acidic sauce." The Liberty Street Bistro menu offers a very rich, pressurized butter sauce (an emulsified butter sauce that is ejected onto the plate from a canister) that is a crowd pleaser. The sauce is key, Kelly says. "Pasta is a vehicle for the sauce," he laughs. "You wouldn't have pasta without sauce."