Led by the former editor-in-chief of Saveur magazine, Little North is a treasure for food lovers in Livingston Manor.
When a James Beard Award-winning cookbook author and former editor-in-chief of Saveur magazine opens "the farm store of my dreams," you can be pretty sure it's going to be the shop of your dreams, too.
Stacy Adimando opened Little North this past June in Livingston Manor, the birthplace of fly fishing and a picturesque hamlet in Sullivan County that's become a hotbed for new restaurants, craft brewers, and markets selling fresh local and artisanal products.
Adimando and her husband, Steve Graf, moved upstate from Brooklyn full time in 2020, shortly after the birth of their daughter. She had plenty of ideas for what to do next but didn't know which one to pursue—until she saw a foreclosed garage a few miles from her house. Adimando decided the space would make a perfect market to sell rotisserie chicken, cured meats, side dishes, pastries, wine, and beer as well as a curated selection of food and household items. This would fulfill her and Graf's shared love for European-style eateries, most of which are known for serving family-made foods and local ingredients.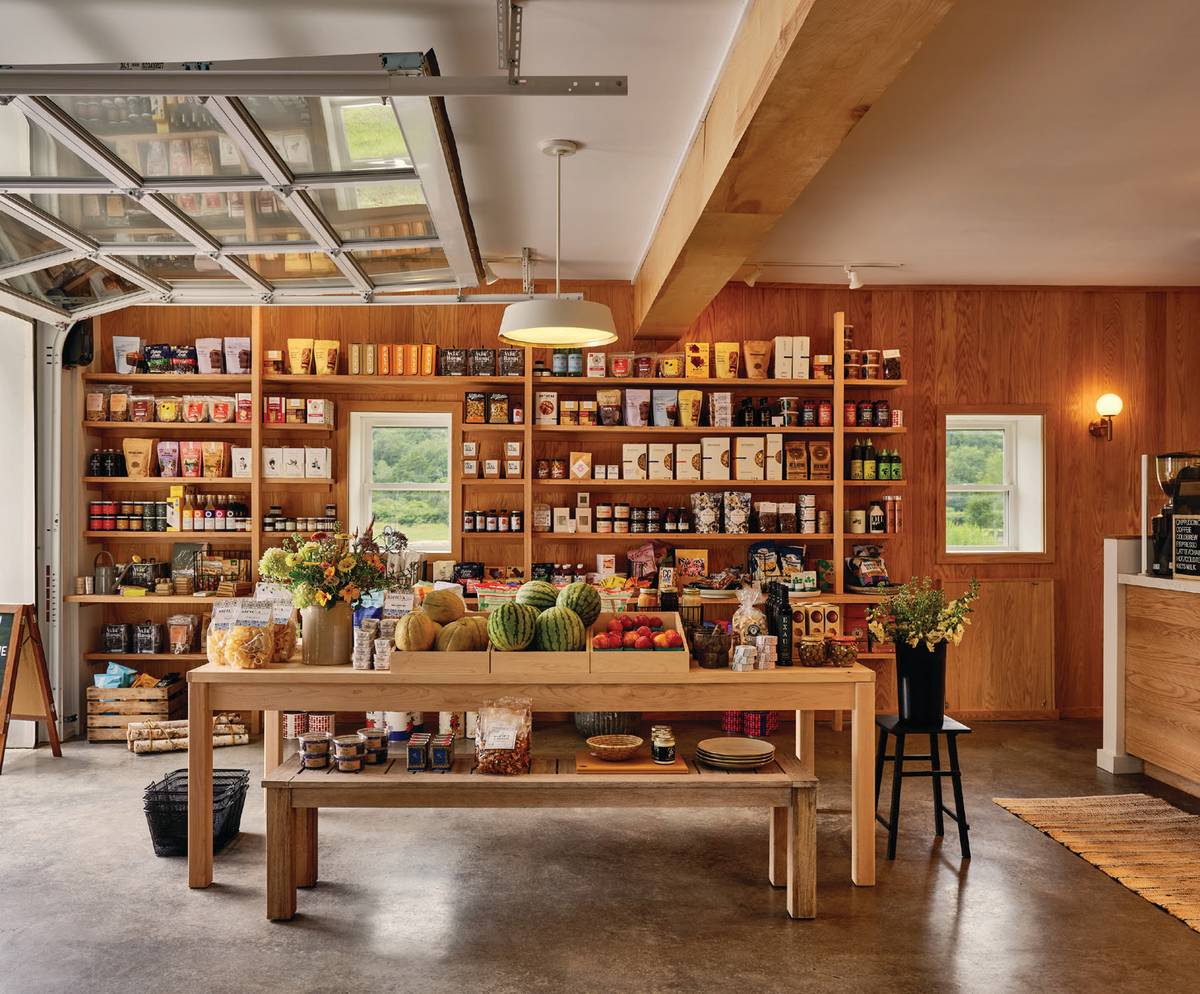 But first, Adimando needed a rotisserie grill. She asked a guy in a small kitchen store if he had any leads and he told her he had a Rotisol. (That's like asking your local mechanic if he has a used car and he rolls out a Lamborghini.) Since she'd never made rotisserie chicken before, she spent two weeks perfecting her recipe—and now, the welcoming aroma of chicken and herbs wafts through the shop. With its crispy skin and tender meat, her chicken all but transports you to a market in Provence. Once she found the rotisserie, the farm-fresh sides and salads just fell into place. The dishes depend upon the season—but we can vouch for the creamy potato salad and tomato-braised lentils with halloumi cheese. She also serves Greek-style yogurt with olive oil and sea salt or topped with seasonal fruit.
Adimando's favorite products are those that are grown or produced on family farms like La Salumina charcuterie from Hurleyville, made locally like Laurel & Ash Farm's maple syrup (a 2022 Best of Hudson Valley winner), and crafted traditionally like the market's dry pasta from Sicily.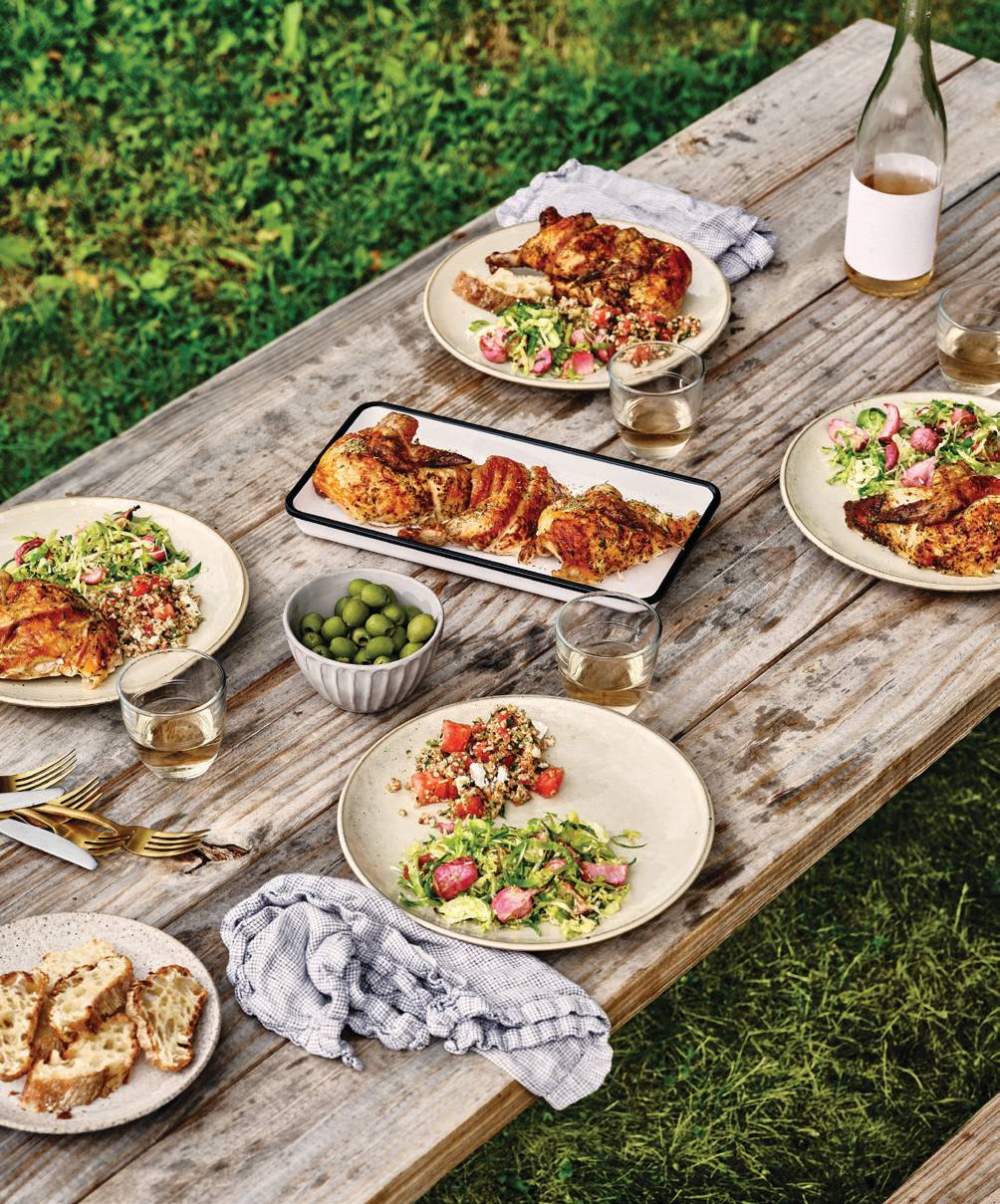 Graf is a wine importer who selects bottles that are approachable and reasonably priced—often from winemakers the couple knows personally. Current offerings include Gail Morning Sun, a pinot grigio made in Somona County, CA, and MV Coquillette Cuvée Inflorescence, a small-batch Champagne that fans call "magical" and "fantastically delicious."
Everything at Little North is available for takeout. We've heard locals are reserving their Sunday dinners just for Adimando's roast chicken and sides. (Spend your long winter days dreaming about eating in their garden once the weather warms up.)
430 Old Route 17, Livingston Manor \ littlenorth.com
---
Related: Forage Pizza Celebrates Wild Catskill Mountain Ingredients and Croatian Pizza