Lynn's Life is a go-to for gluten-free baked goods and treats that are full of good-for-you ingredients in the Hudson Valley.
Lynn Feder brought the warmth of her Johannesburg, South Africa home to the Hudson Valley through her passion project: ultra-clean breads and snacks designed to be accessible for all. Feder turned 57 years of suffering from health issues into her business, Lynn's Life, to help others who are "sick of being sick."
"My mother is an incredible cook, and I grew up in the kitchen. With my new diet, one of the things I really missed was bread," Feder says.  At an early age, she contracted a rare bacterial virus that afflicted her stomach and left her with a myriad of health problems. Many foods that Feder once enjoyed now left her in pain, especially those that contained gluten, dairy, and wheat.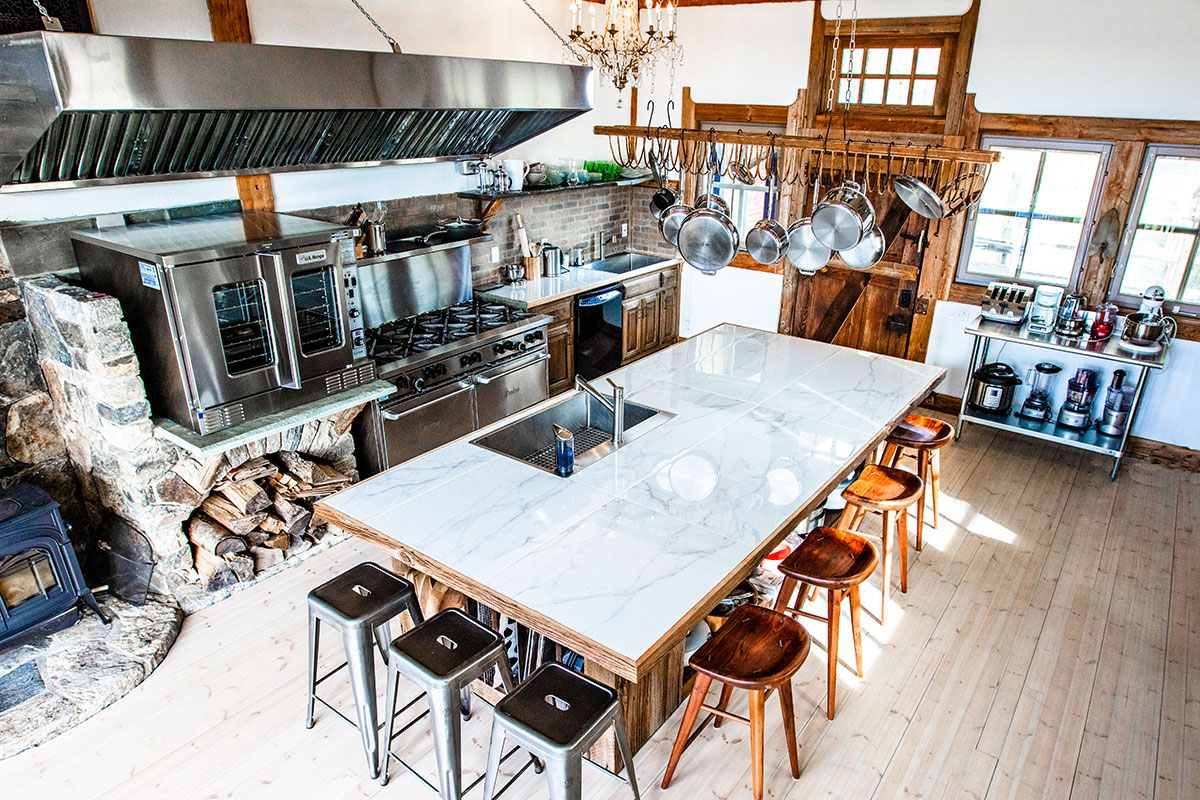 "I decided that I would try an old recipe my mother used to make which was with nutty wheat flour in South Africa which has a grainy bread texture," Feder says. "I thought about how I could replicate something like that and I started playing around with the seeds."
Two years of experimenting with recipes led Feder to create seven scrumptious mixes that include four bread mixes—Yummy Original, Hint of Rye, cinnamon/strawberry and strawberry chocolate—plus Yummy Bagel mix, Yummy Cracker mix, and Yummy Crunchie coconut crisp mix.
Everything from the crackers to the bagels is made in a former bar space converted into a commercial kitchen on her property in North Salem by either Feder or her daughter. Her kitchen smells of home with the cinnamon from her strawberry cinnamon bread mix wafting through the rafters. Her "Hint of Rye" and strawberry chocolate bread mixes ooze the essence of homemade treats.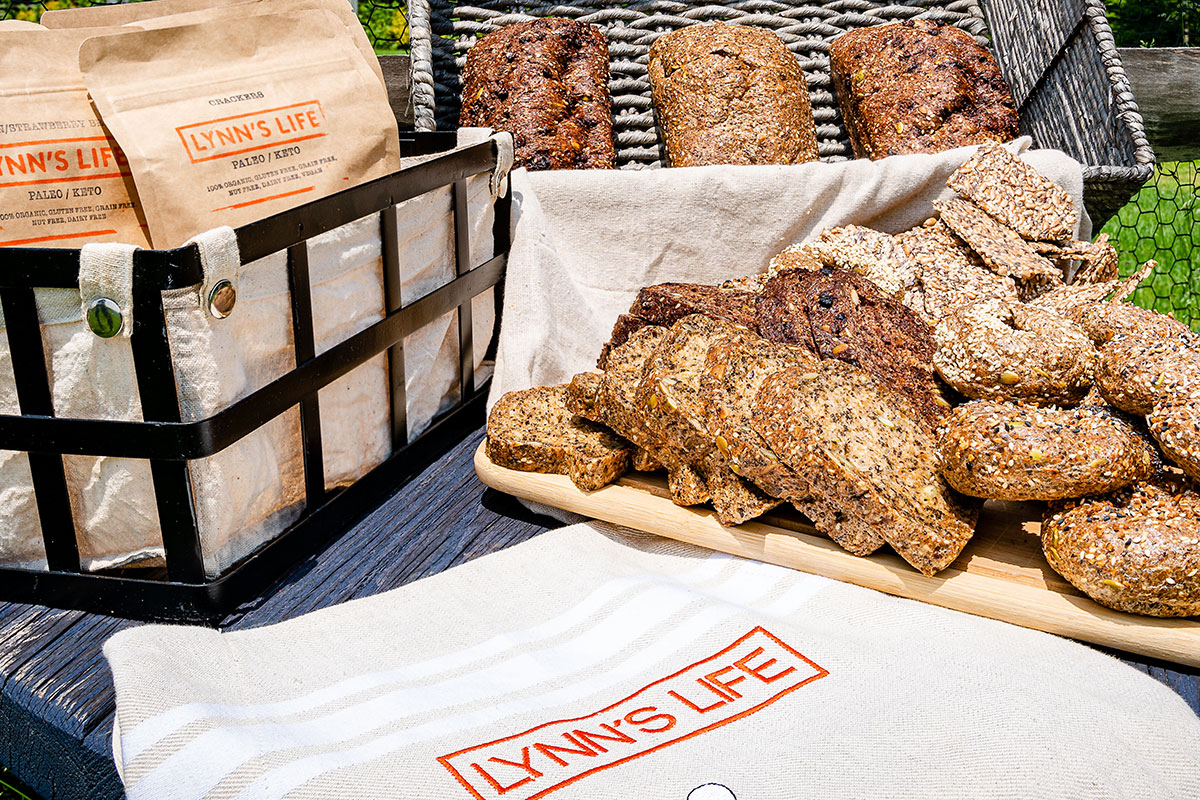 "I really feel that we are made of energy and, when you infuse your love and energy in a product, the product is going to be good," Feder says. "I got the texture right. When you make it, it smells delicious. I created all the fantasy of the bread that I had because I [perfected] the taste, the smell, and the texture."
Feder is so thankful to finally be able to enjoy food in its mouth-watering glory without having to suffer afterward. She experimented with various diets, finding that eliminating certain foods reduced much of her suffering. especially after she connected with nutritionist Geri Brewster. After only seven days with her new diet, she felt like a new person.
"I still marvel at the fact that when I talk to someone, I can feel the air going into my lungs," Feder says. "I never felt that for most of my life."
Feder found that educating others about how their diet can affect their health was an opportunity for her to help people. Such charisma led to her meeting experts in homeopathic medicine, like Mark Hyman, by whom she was encouraged to pursue a business with her kitchen creations.
"Food is art as well," Feder explains. "It is a different art, it is a creation."
Before launching her baking business, Feder started an art gallery out of her basement on Long Island after years of people asking her where she gets her art. She eventually moved the gallery to Philadelphia, Pennsylvania, and, despite moving to the Hudson Valley and closing her gallery, she now sometimes acts as an art consultant.
Through her time working in the art business, she was able to narrow down the cause of her symptoms: food. She went through dozens of doctors who told her that eating certain ingredients could not be the root of her ailments. Still, thanks to her intuition, she persisted.
"You just carry on until someone listens to you and hears you," Feder says. "The frustration level is enormous and you start doubting yourself and you think there is something wrong with you when [the doctors] turn around and say it's all in your head."
Consequently, she built her brand for people who need someone to understand why they are not feeling as good as they should. Plus, it's important for her that people who require extremely clean eating still have yummy baked options. Dubbed "the kitchen scientist," Feder managed to build her business full of products that are free of dairy, gluten, grains, and GMO ingredients.
During her product research and development, Feder found that many gluten-free products contain excessive preservatives. Similarly, these products may contain potato starch or nut flours, ingredients she and others with restrictive diets can't consume. She ultimately found a way to eliminate everything in her mixes that she previously phased out of her diet, making them accessible to most consumers.
Related: This Rice Lager Makes a Splash at The Drowned Lands Brewery
"Food is medicine," Feder observes. "There is no reason that you should not feel fulfilled eating a meal that's really healthy. It's a matter of how you make it."
All of the mixes are high in fiber and low in carbs with 89-90 calories per slice. Bagels and bread mixes are top sellers, featuring flavors like strawberry, chocolate, and cinnamon.
Feder is particularly proud of her coconut crisp.  She considers it to be the ideal dessert thanks to the intermingling of the chocolate, strawberries, and coconut that bounce off the tongue.
If you're hoping for more of a savory option, her rye breads add the crunchy softness of the perfect sandwich bread. The bread combines flavors from sesame seeds, chia seeds and caraway seeds for the perfect kick.
Above all, Feder watches the sales to ensure that she makes enough mixes to serve all of the products fresh, refusing to leave them on the shelf for an extended period of time.
"I wish that people would really take the time to read labels on food and to take more control of their health because there are so many good products that are clean or cleaner," Feder says. "Everything revolves around food. There is no reason to not change things because I think we could be a healthier society if we ate better."