MAKING PASTA AT HOME CAN be an enjoyable project that yields delicious results. Numerous recipes and how-to videos can be found online, in books and magazines, and packaged with new pasta machines. Most of them use all-purpose flour, water or olive oil, and often, eggs. Some chefs use farina or durum flour; both chefs who shared pasta recipes for this article recommend using 00 flour.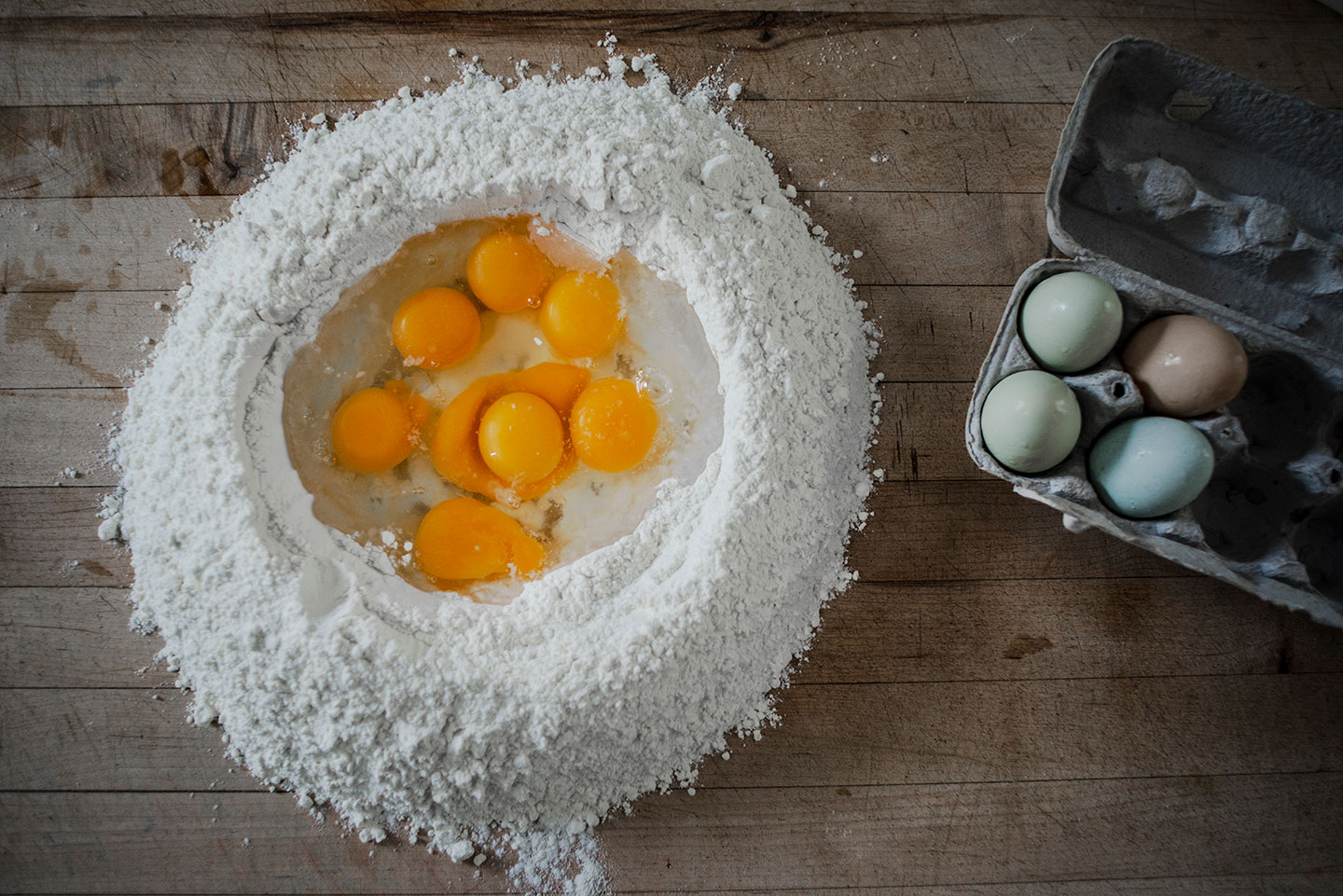 Francesco Buitoni, chef-owner of Mercato Osteria Enoteca in Red Hook, recommends using one of the many pasta machines available for home use. His grandmother cut pasta by hand at her home in Italy, but that is a much harder process.
Hand-cranked pasta makers usually are sturdy, metal, manual machines, priced anywhere from $25 to $150. They come in different sizes and widths, which should be considered when deciding how much and what type of pasta you want to make. One part of the machine uses steel or aluminum rollers to flatten and stretch the dough. Another part uses cutters to turn the dough into spaghetti, fettuccine, and the like. (You also can bypass the cutters and just fill the flattened dough sheets to make ravioli.) There are motorized pasta machines that cost from several hundred to several thousand dollars, and there are pasta rollers and cutters that attach to kitchen devices such as KitchenAid stand mixers.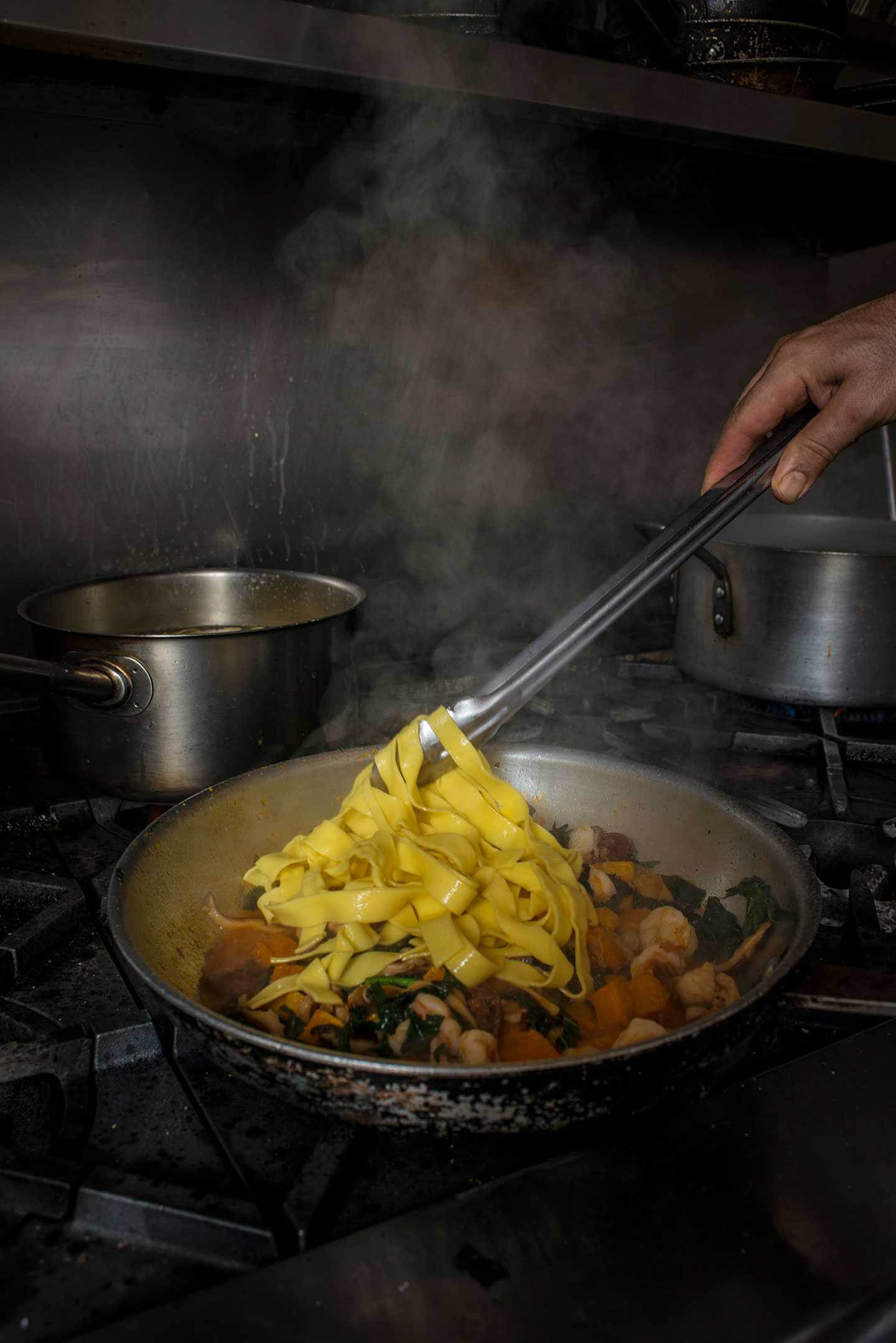 There literally are dozens of different pasta shapes used with various fillings and sauces. (The National Pasta Association's dictionary of pasta shapes at pastafits.org/pasta-dictionary, may be helpful.) Buitoni offers this modern advice to home cooks looking for information on how to shape their pasta: "Look on YouTube. There are videos now that show you how to do it."
To shape pasta at home by hand, "You need a larger rolling pin and a good-size table," Buitoni says. "You need practice—to get the dough really thin is hard. My grandmother, she made it look effortless."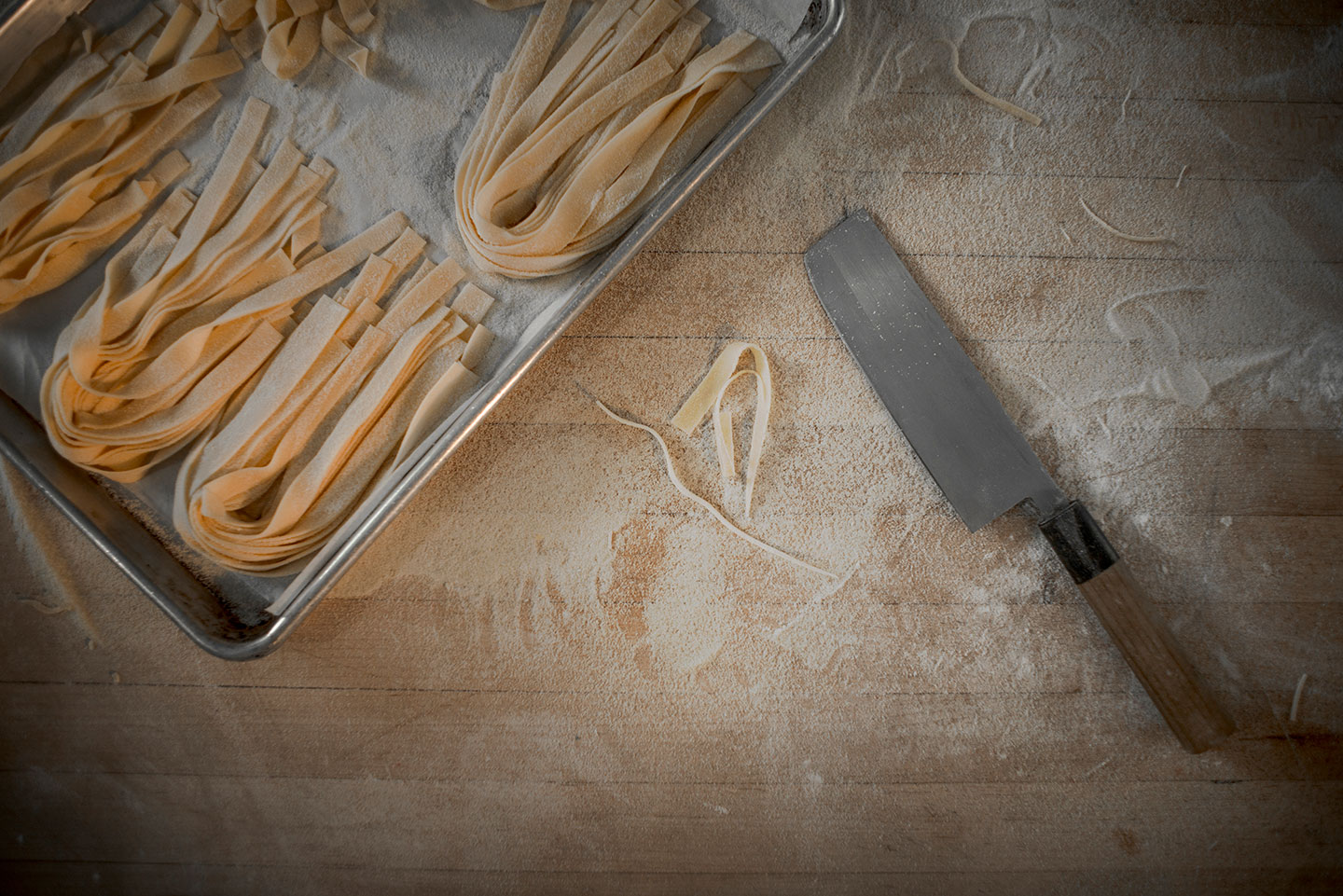 Above all, to make really good pasta, "you have to be attentive," Buitoni stresses. "It really is a thing of hand. It is hard to teach. There is definitely a lot to learn but you can never buy a store-bought pasta, even fresh, that is as good as homemade." Buitoni has supplied a tutorial for creating the pasta to accompany his winter mare e monti (sea and mountain) sauce.