WHEN HEMLOCK HILL FARM GOT A CALL from Captain Lawrence Brewing Company owner Scott Vaccaro offering spent beer- brewing grains to feed the farm's beef cattle, Cortlandt Manor farmer John De Maria had immediate flashbacks from his childhood: He remembered his father hauling spent grain from a Peekskill distillery to feed the family's dairy cattle. "We've known about this great feed source for generations," says John's daughter Laura.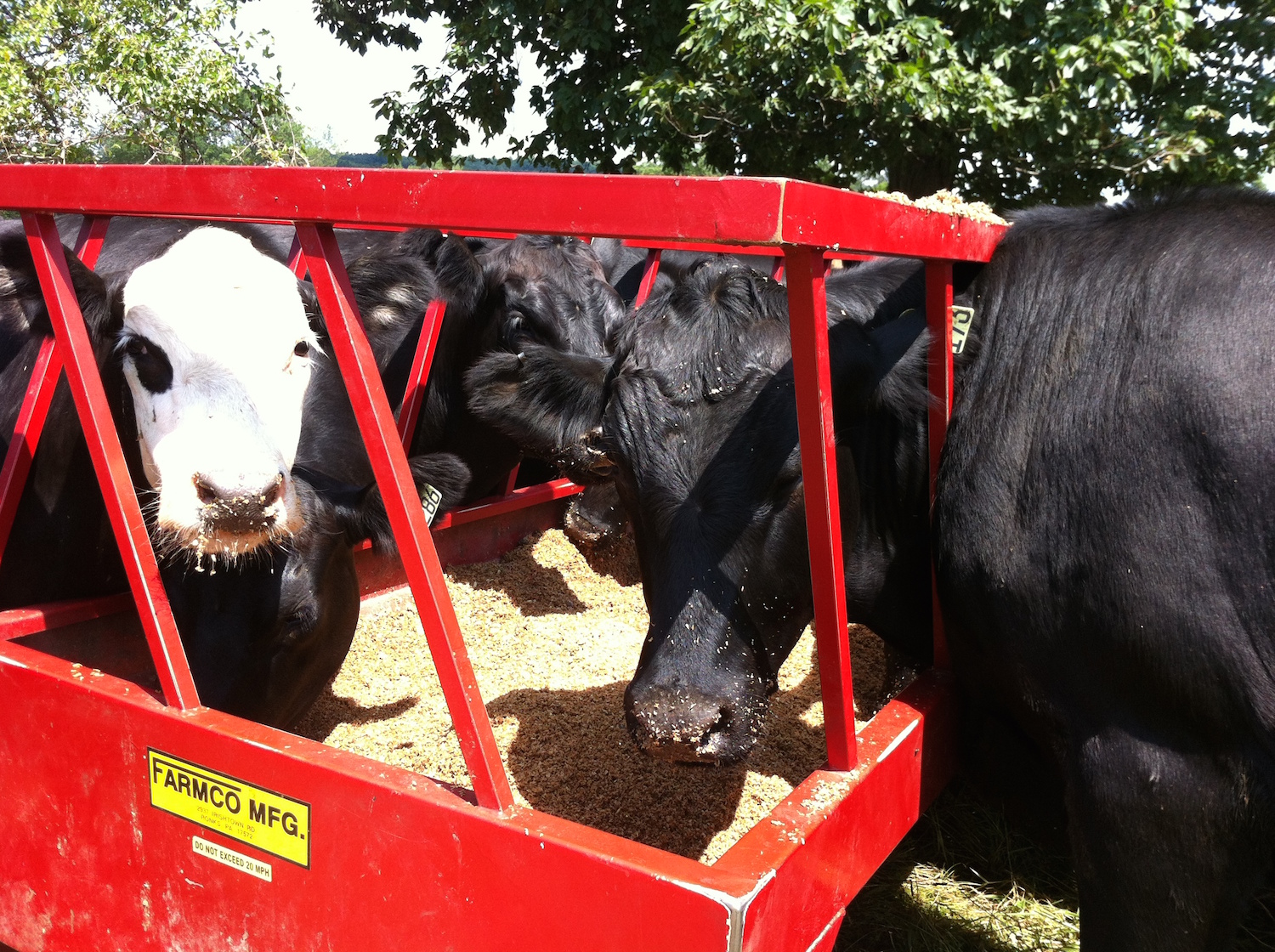 Since that 2006 phone call, workers from Hemlock Hill have been visiting the Elmsford brewery five days a week, to pick up almost eight tons of "mashed-out" barley, which now makes up about 30 percent of the diet of Hemlock Hill's 80-head herd of beef. The mash supplements the grass and hay the animals usually eat; any grain that's not consumed is added to the farm's compost and eventually worked into soil to grow vegetables. "This is pure, and comes from a source that's 15 miles down the road," she says. "We have happy cows."
According to De Maria, the spent grain gives the beef a sweeter flavor and enhances the marbling, and chefs from Manhattan to Fishkill seem to agree. "RiverMarket in Tarrytown does an awesome burger," she notes. Home cooks can buy the beef (along with poultry, lamb, pork, dairy and seasonal produce) at the farm's on-site store.