Elevate your next cocktail or charcuterie board with delicious syrups and spreads handcrafted by three generations of women.
It was in the dining hall at Bard College when Maya McLaughlin realized not everyone grows up in a family that makes their own jam. The school had the standard store-bought varieties, which McLaughlin, who spent her childhood in Germany, found to be too sweet. So armed with a hot plate and fruit from the supermarket, she made her own, using recipes that have been in her family for generations. "My friends were like, 'Where did you get this jam? It's really good,'" recalls McLaughlin with a laugh. When her mom suggested selling jars at the school's holiday craft fair, she was skeptical. "Who buys jam?" McLaughlin asked her.
Lots of people, it turns out. She sold 100 jars of "Maya's Jam," (the name her friends had given to her spreads), at the fair. The demand made her wonder if what had been a fun pastime could become a business. After college, McLaughlin worked as a personal chef for families in Rhinebeck and New York City. Then, in 2015, she decided to focus solely on her jams, and launched Maya's Syrup + Jam in Jeffersonville.
The jam-making process dates back to at least five generations of McLaughlin's Romanian-born family. Her grandmother, Dr. Beatrice Stegaru, a cardiologist, fled the country when McLaughlin's mother, Irinel, was two, and settled in Germany. She continued making preserves with her daughter and later, her granddaughter, using traditional Eastern European fruit including currants, quince, and apricots. Today, the trio make their jams and syrups in a commercial kitchen in the Catskills, but their method hasn't changed. "It feels a little Stone Age-y, "says McLaughlin, who fills and labels every jar by hand. "Every recipe we have is handwritten in a notebook in Romanian."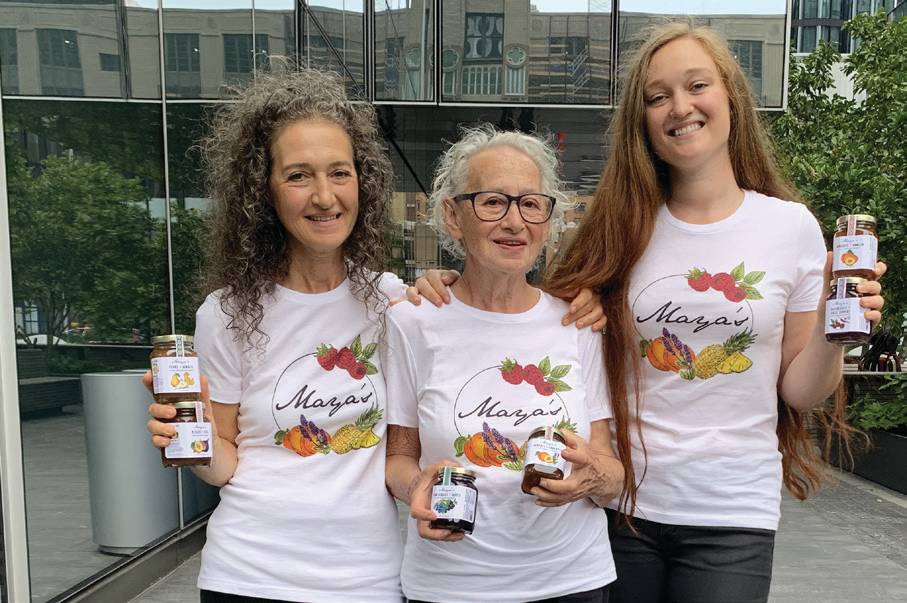 While their product line includes flavors that that McLaughlin grew up eating, like plums and apricots, one of the best parts of her job is dreaming up unique flavor combinations. Two of her favorites are Wild Blueberries + Organic Black Currants and Organic Quinces + Apples, the latter of which won a Great Taste Award from The Guild of Fine Food.
She also expanded their line of syrups, once she realized how easily they elevate artisanal cocktails (or seltzer). In addition to bestsellers like Pineapple + Organic Ginger and Raspberries + Thai Chili Peppers, new flavors are added yearly, like the delicious and visually stunning Organic Butterfly Pea Flower, which changes from blue to lavender tones when mixed with lemon or lime juice.
The ingredients for all of Maya's Syrup + Jam are as clean as they come, and that mindset extends to how the company forages their fruits and flowers. They don't use any pesticides in their orchard and they only harvest what the birds and other native critters haven't eaten. Last year, they added chickens to the farm, which help fertilize the soil the natural way.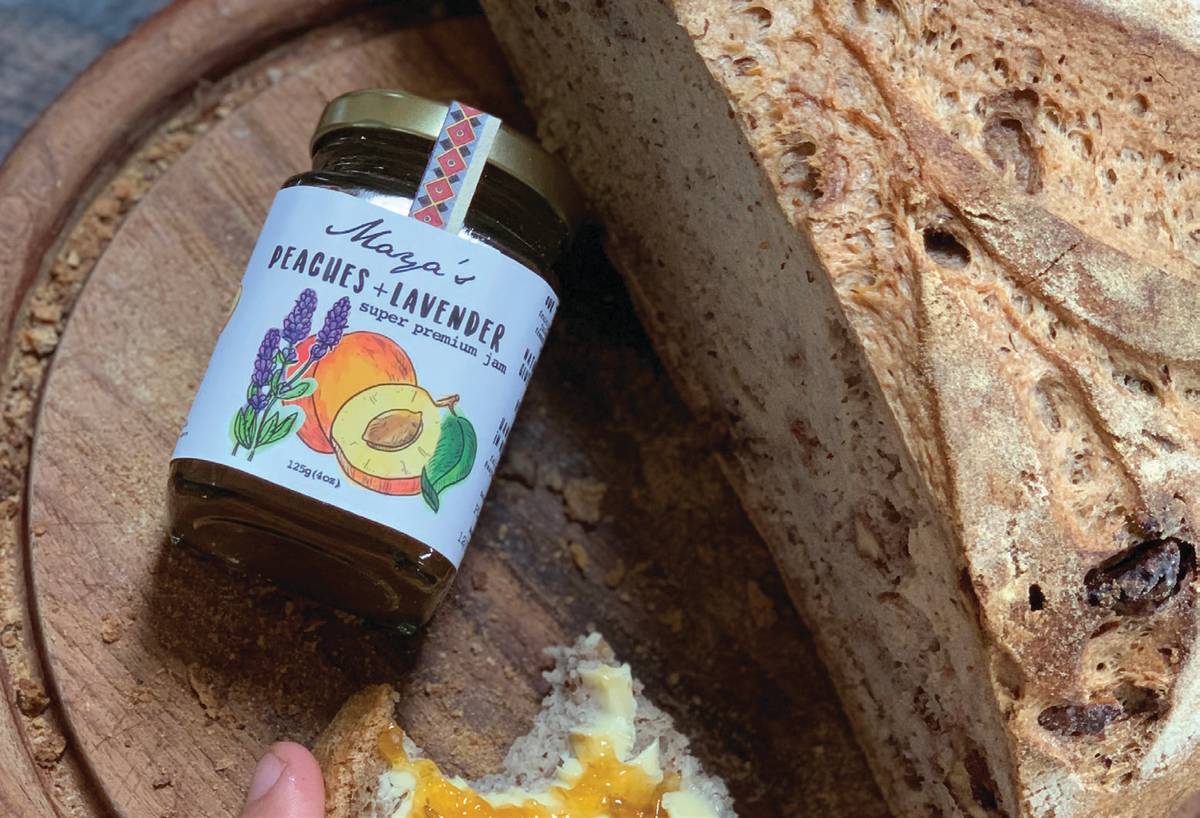 Currently, McLaughlin, who is also a trained mixologist, is working on a new line of bitters (she's really excited about the pineapple version) as well as rimming salts (including a hibiscus salt which is a gorgeous bright pink.) Those products will also be sold on their website—mayasjams.com—as well as at specialty stores throughout the Hudson Valley.