JUDAH KRAUSHAAR AND his wife Michele have had full, successful careers in finance and design, respectively, and are prominent members of their northern Westchester County community. They've transformed Meadowland Farm, their bucolic weekend home in Dutchess County, into an active agricultural hub, a successful Community Supported Agriculture project and a farming incubator—not bad for folks with decidedly white-collar, non-agricultural backgrounds. Whether it's because of luck, vision, perseverance, hard work, or a combination of all, Meadowland Farm stands as an example of how, with a little creative management, farming in the Hudson Valley can be maintained, and may actually prosper.
As soon as I pulled up, I just fell in love. There's a real sense of place and purpose here.
Kraushaar grew up in Virginia, about 10 miles outside of Washington D.C., where he saw the farmland around him become developed, acre by acre, into buildings and parking lots. The family eventually moved to Chappaqua—within commuting distance of New York City—then set out to find "a 15-acre starter farm," and spotted the 120-acre Meadowland Farm, just outside of Clinton Corners, in mid-1998. "As soon as I pulled up, I just fell in love," Kraushaar notes.
Meadowland Farm traces back to the late 1700s. Owned by the Tousey family from 1862 until 1997, the farm has passed through numerous iterations over the years—as a full-service homestead farm, a dairy, a beef farm and even a stop on the Underground Railroad. The last time the farm was in full production was in the 1950s. When Kraushaar purchased the farm, he retained the services of the seller's nephew, a teacher who was raising Black Angus beef on the property. ("I probably wouldn't have bought it had the farmer not stayed on with us," Kraushaar admits.)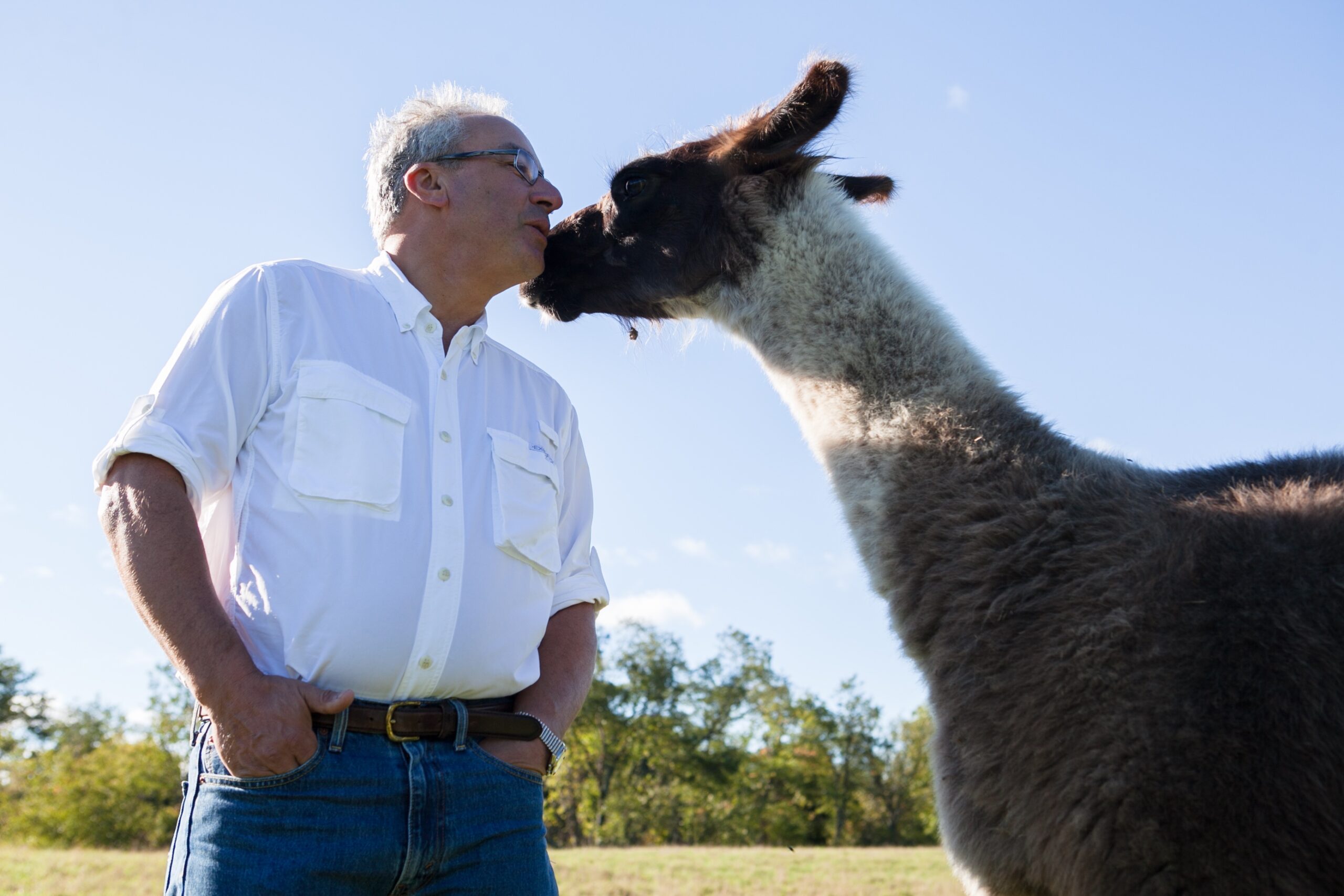 He spent five years restoring the house and historic barn, planted an orchard and opened a weekend roadside stand. Early on, he even tried his hand at vegetable farming, brought in a half dozen sheep ("as front-lawn ornaments—they were more pets than anything") and chickens for eggs.
When the cattle farmer retired, Kraushaar saw an opportunity to take the farm in a different direction. "We were trying to be true to the history of the property physically," he notes. "Then it dawned on us that what would be most appropriate here would be to try to bring back agriculture in a way that would be consistent with the heritage of the farm. There's a real sense of place and purpose here; having and using the open space productively has been important to us."
Kraushaar ultimately found three farmers. They work Meadowland Farm and share a unique arrangement with Kraushaar: The farmers each pay a small rent for the use of the land and keep all their own profits. "[Michele and I] help them from a broad marketing and branding standpoint," Kraushaar says, "but what they do operationally on the farm is pretty much up to them—they can do what they want, and they get the proceeds."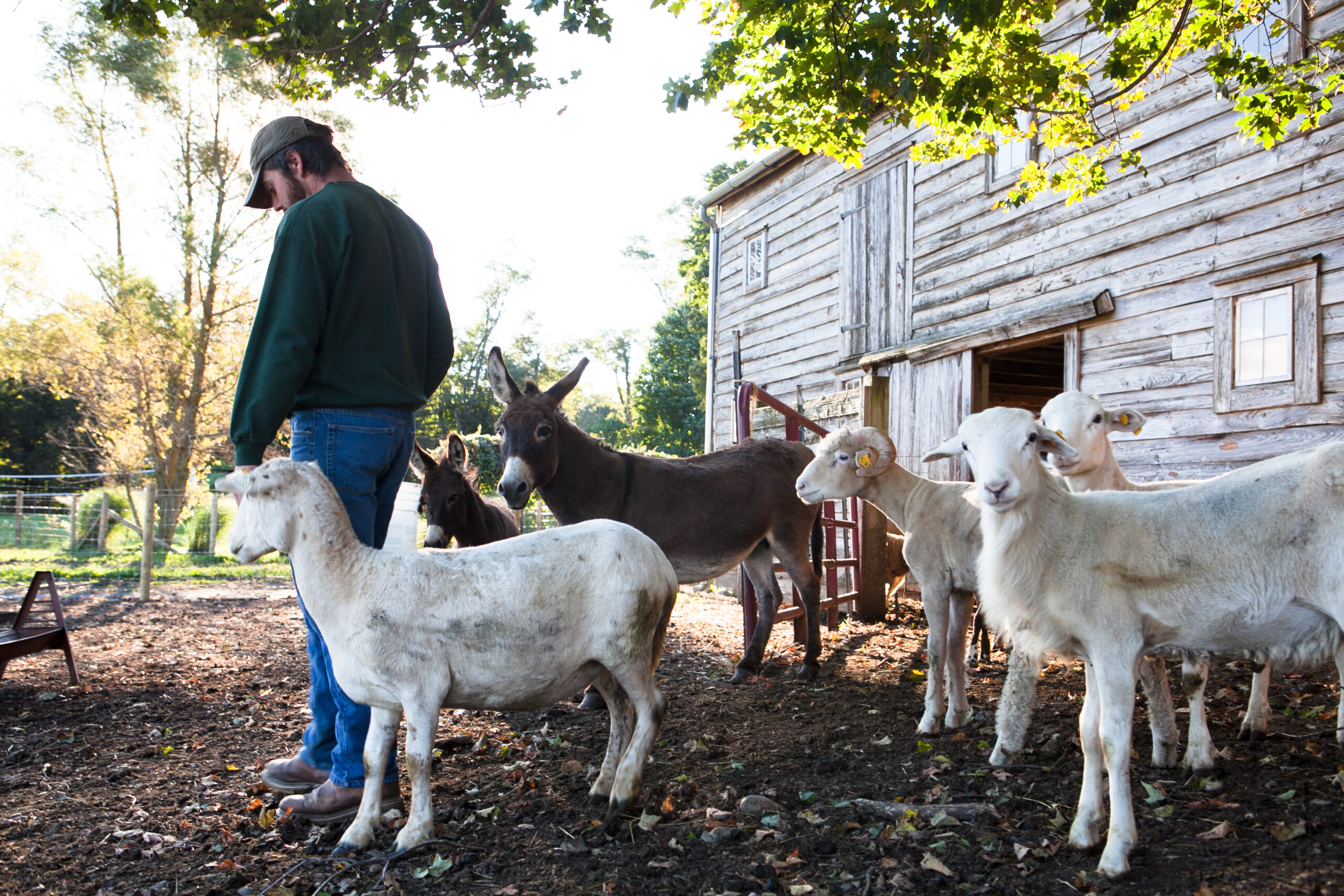 ​Kraushaar found his livestock farmer in T.J. Baright, 32, who grew up on a farm near Poughkeepsie, raised sheep and excelled in his local 4H Club as a youngster. He'd worked as a herdsman at a local beef farm and was looking to expand his operations when he heard Meadowland Farm was seeking a new farm manager. Baright arrived in 2010 with 65 sheep; his herd has since expanded to include 300 sheep (mainly registered Katahdins and horned Dorsets) and 14 cows (Angus/Galloway crosses, Herefords and a few Holstein bulls). There's also an assortment of rabbits, pigs, seasonal turkeys, some llamas, a few miniature horses—and donkeys (to keep the coyotes away).
That was my introduction to flowers and that's what brought me to the Hudson Valley. I've been hooked since then.
Baright sells meat at the roadside farmstand and at the Millbrook Farmers' Market, as well as to wholesalers and local stores like McEnroe Organic Market in Millerton and the Taste NY store on the Taconic Parkway. Local families purchase whole pigs and lambs for their freezers, as well as quarter and half cows, all custom-butchered. His bacon and sausages—especially the chorizo and rosemary garlic lamb sausage—are customer favorites. The ethnic market (mainly Muslim and Greek Orthodox) continues to grow and has become a significant segment of the business.
Kraushaar met 28-year-old Diana Cowdery at The Young Farmers Conference at Stone Barns Center for Food and Agriculture, an annual educational event for beginning farmers. Cowdery had been growing vegetables in her native Virginia but wanted to do something more specialized and creative. She enrolled in the Stone Barns apprenticeship program to learn about farming herbs and flowers. "That was my introduction to flowers and that's what brought me to the Hudson Valley," she comments. "I've been hooked since then—it's become an obsession. I said [to Kraushaar] that I really just wanted to focus on flowers at that point, and he was open to it."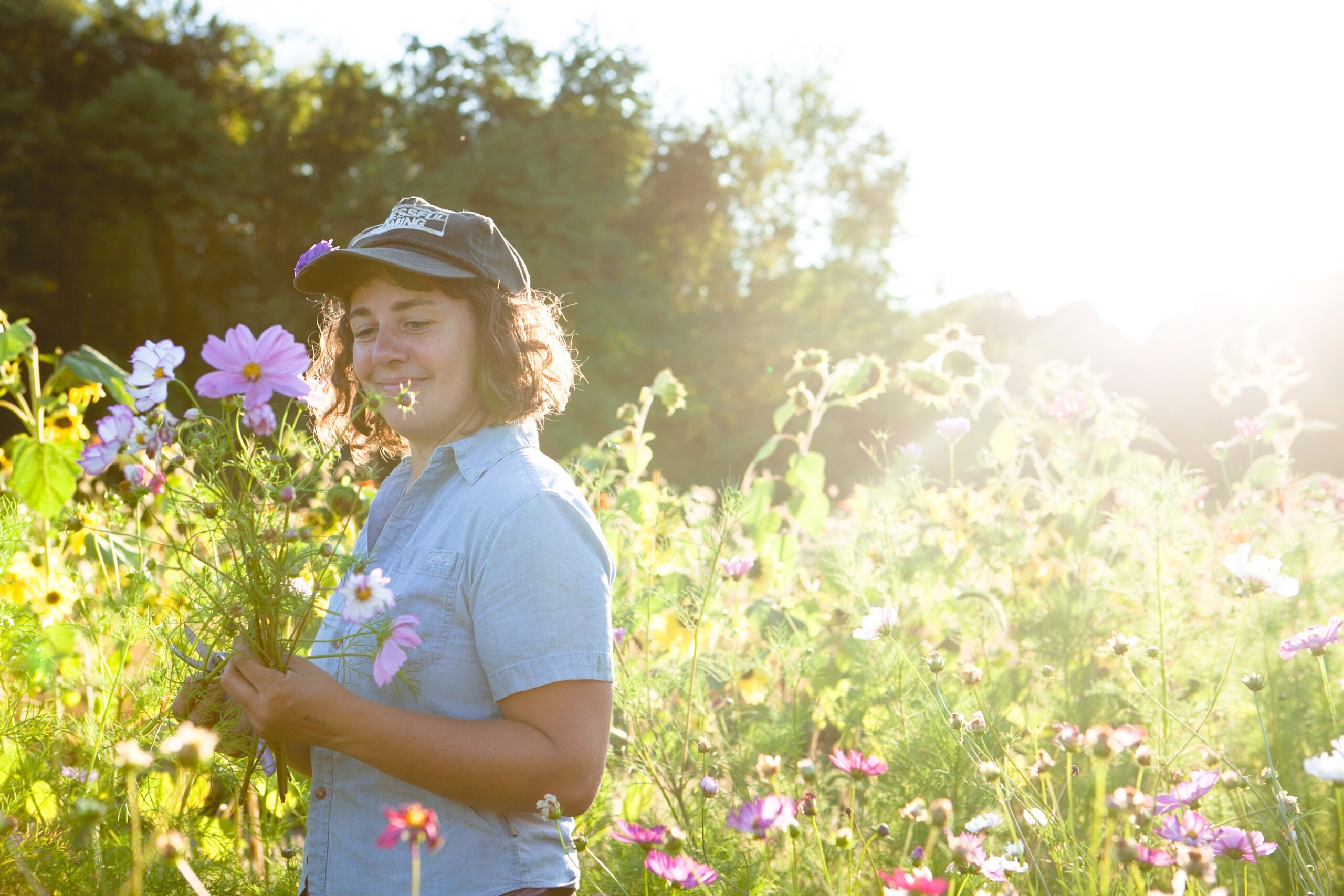 She currently grows sunflowers, lysianthus, cosmos, silocia, zinnias and dahlias across three different fields on the farm. She arranges and delivers generous bouquets to her Beacon-based CSA shareholders weekly via bicycle. "People really appreciate it," she says. "There are different flowers every week—it changes throughout the season." She also sells her own floral photography.
Cowdery has tripled her operation over the past year—her second season at the farm—and she has even bigger plans for next season. "Definitely a full acre of flowers next year, which is a lot of flowers!" she says. "I want to get really good at growing dahlias, and I also want to expand my growing season." She plans to create dried flower arrangements and holiday wreaths until the new year, at which point she'll take a break before launching into planning for the new season. ("Maybe a vacation—that would be nice!" she laughs.)
I wanted to find people who were highly motivated, but who also could make this a financially sustainable proposition.
Kraushaar manages Meadowland's 100-tree orchard, which includes apples, pears and peaches, and for several years tended the farm's vegetable garden ("A hobby gone wild!" he jokes), but it became clear that the farm needed a dedicated vegetable grower to expand the operation. The first vegetable farmer he found stayed for a year; then Leah Garrard, 28, came on, also via the Stone Barns apprenticeship program. Years of travel had introduced her to the elements of farming and solidified her interest. "I just felt ready," she says. "I needed to know if I could grow food and I just didn't feel like I could do that under the weight of somebody else—I would never know if I was just following orders or if I was coming up with a vision, then successfully executing the vision."
At Meadowland Farm, Garrard grows "a little bit of everything" to provide variety for her CSA members. In the spring, that means lots of leaf greens; summer brings the heavier vegetables (squash, cucumbers, tomatoes, eggplants, peppers). She sells her produce beneath the Meadowland Farm banner at the Pawling Farmers' Market, to two Westchester restaurants—Bedford 234 and Cafe of Love—and through the online app Farms2Tables. She also recently partnered with Baright to offer a meat add-on for the farm's CSA.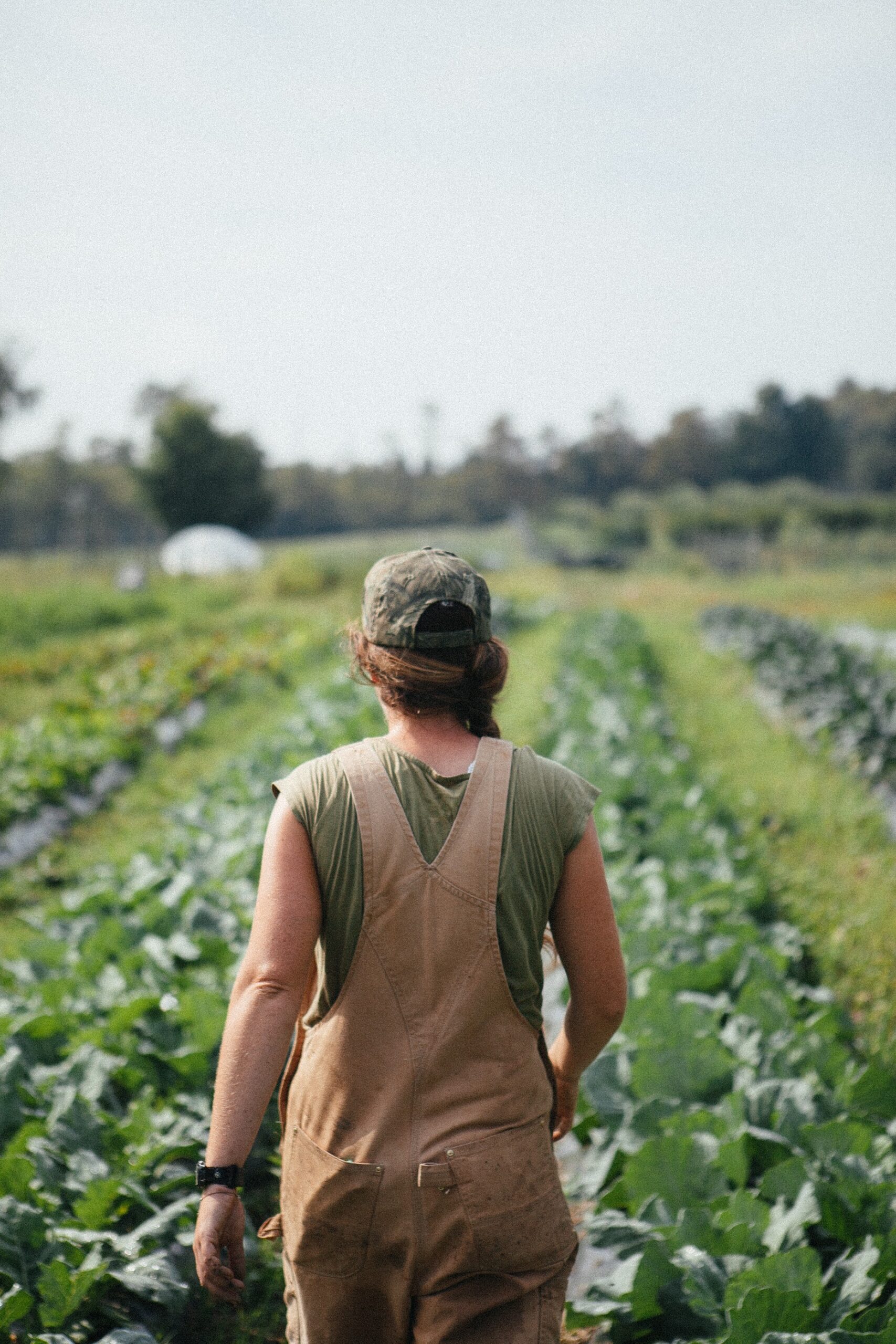 Garrard, who will leave the farm after the current growing season, says she considers her year at Meadowland an overall success, despite a few setbacks. "I think I kind of romanticized this idea of farming alone—I realized that I really miss collaboration," she says. "Yes, it's been hard in some aspects, but this is good, this honors the quality of life that I want."
For his part, Kraushaar seems satisfied with the success of Meadowland Farm. The diversity of livestock, fruits, vegetables, flowers and other crops, the CSA structure (current memberships are $500 for a weekly vegetable/fruit share or $750 for a vegetable/fruit share plus a monthly farm-raised lamb or pork share) and market demand for the farm's meat and produce have all combined to create a dynamic, supportive environment where young farmers can "test their mettle." And Kraushaar acknowledges that what the farmers give in return is not measured only in dollars and cents. "I wanted to find people who were highly motivated, but who also could make this a financially sustainable proposition. Right now we're refining what we have and improving productivity," he says. "Each of the farmers I really respect. Their passion is infectious."