The bounty of the Hudson Valley would be nothing without the farmers who cultivate it. That's why we're spotlighting their unique stories in our Meet the Farmer series. We encourage you to discover their histories, explore their products and, as always, support local.
Farming is in John Altobelli's blood.
It's all thanks to his grandfather, who purchased the plot of land upon which Altobelli Family Farm in Valatie now sits back in 1956. Although the original Altobelli envisioned it as an apple orchard, it slowly transformed into a hub for vegetables around the time his grandson ventured up from his homebase in Westchester after high school to take up his mantle on the farm.
"I knew probably when I was in high school," John Altobelli says of the moment he realized he wanted to be a farmer. "I loved the country life, living off the land, seeing what my grandfather was doing."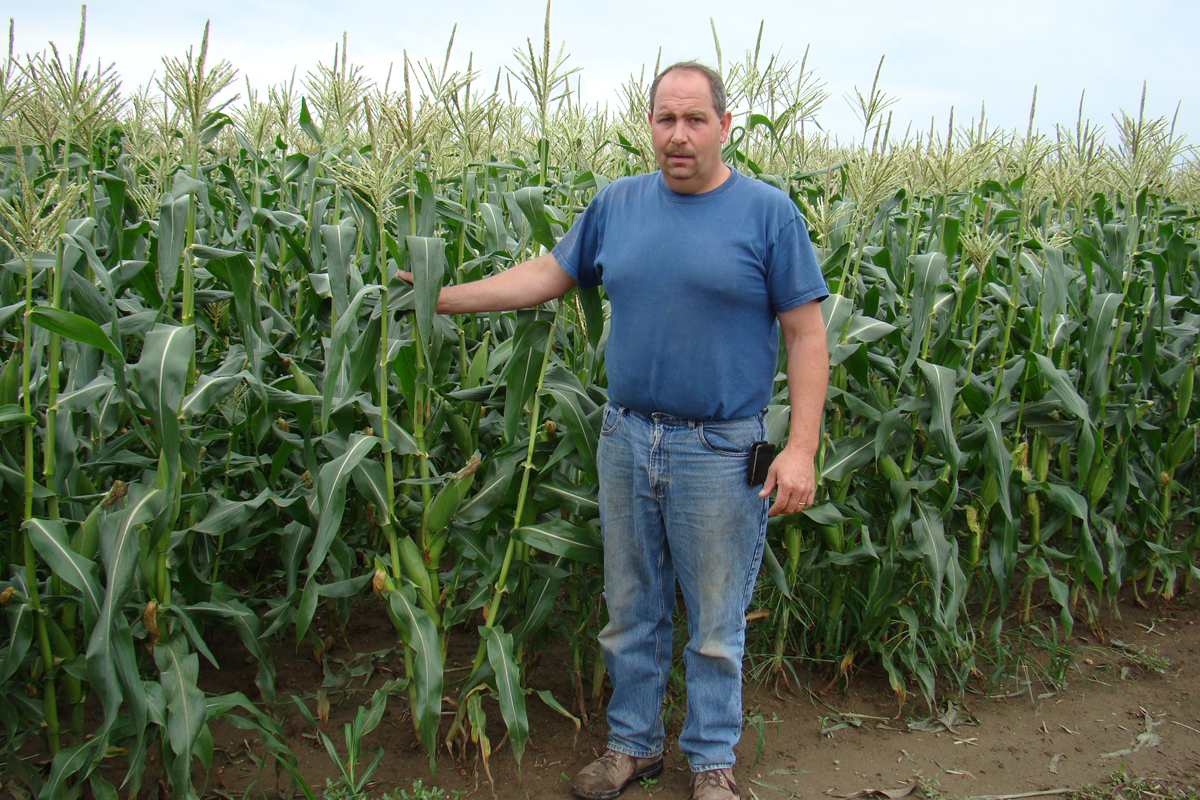 Today, Altobelli Family Farm is an expansive 240-acre farm in Columbia County. Of those acres, about 180 acres are dedicated to vegetables, with 10 acres for fruit trees, 20 acres of hay for rotations, and the remainder for the farm building and the woods beyond. It's a sweet setup, and one that allows Altobelli and his team to focus on producing all those crisp, fresh vegetables that the Hudson Valley craves.
Altobelli Family Farm is a big deal in the Hudson Valley. Yet it's also a farm that many locals haven't heard of before. Outside of the farm's nearby community, its name doesn't pop up at farmers' markets or on restaurant menus across the region. Instead, it appears prominently on the supplier lists of places like DeCicco & Sons and FreshDirect, two companies with which it has worked for years.
"We run a close relationship with our buyers," Altobelli says. "It's all word of mouth."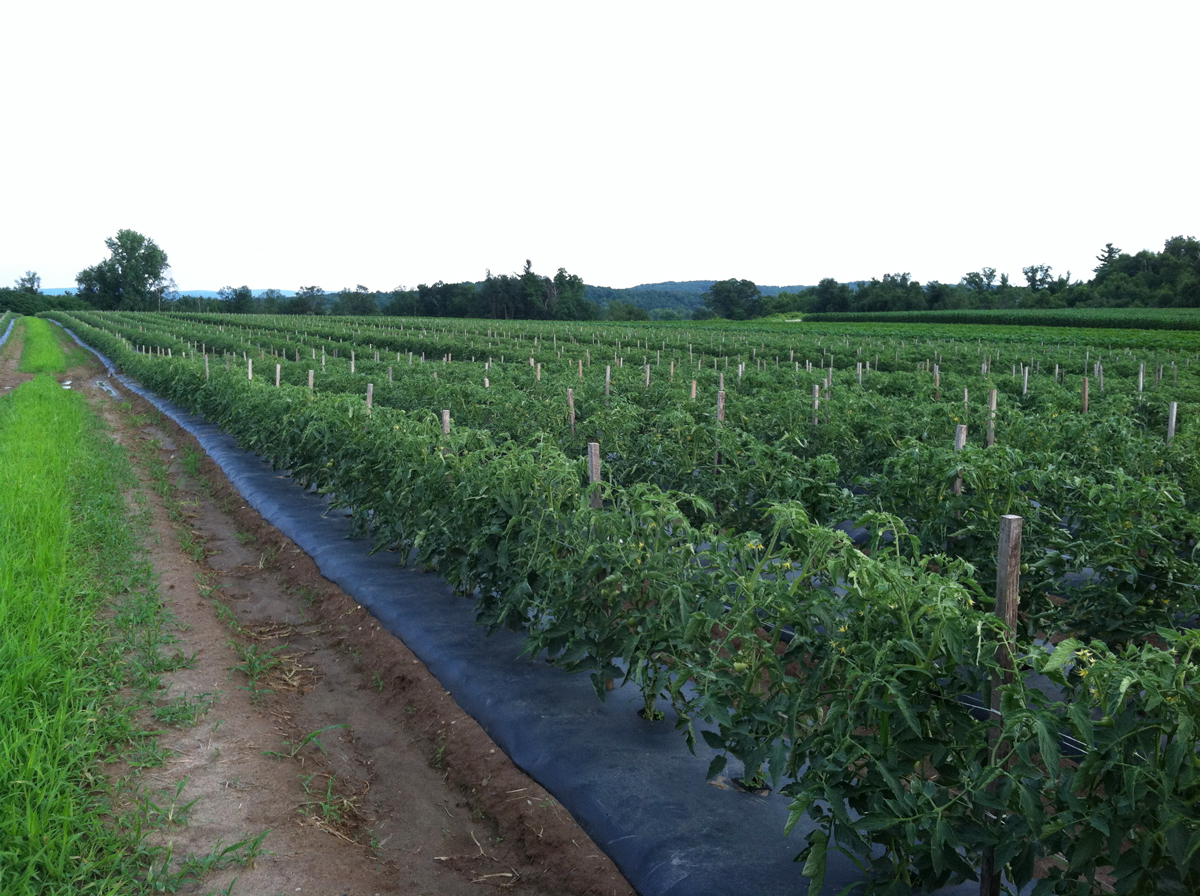 Word of mouth is part of it, but Altobelli's glowing reputation for sweet corn has much to do with it, too. He regularly gets calls from buyers requesting deliveries of his top crop, along with his summer squash, tomatoes, and, in the fall, his winter squash. He enjoys that opportunity to establish close relationships with his buyers, since he knows it means that they care about where their orders are coming from.
And care they do. In addition to shipping to DeCiccos locations across the Hudson Valley and supplying FreshDirect, Altobelli also ships a truck to Dave's Fresh Marketplace in Rhode Island daily.
"We're picking it and the next day you're getting it," he enthuses.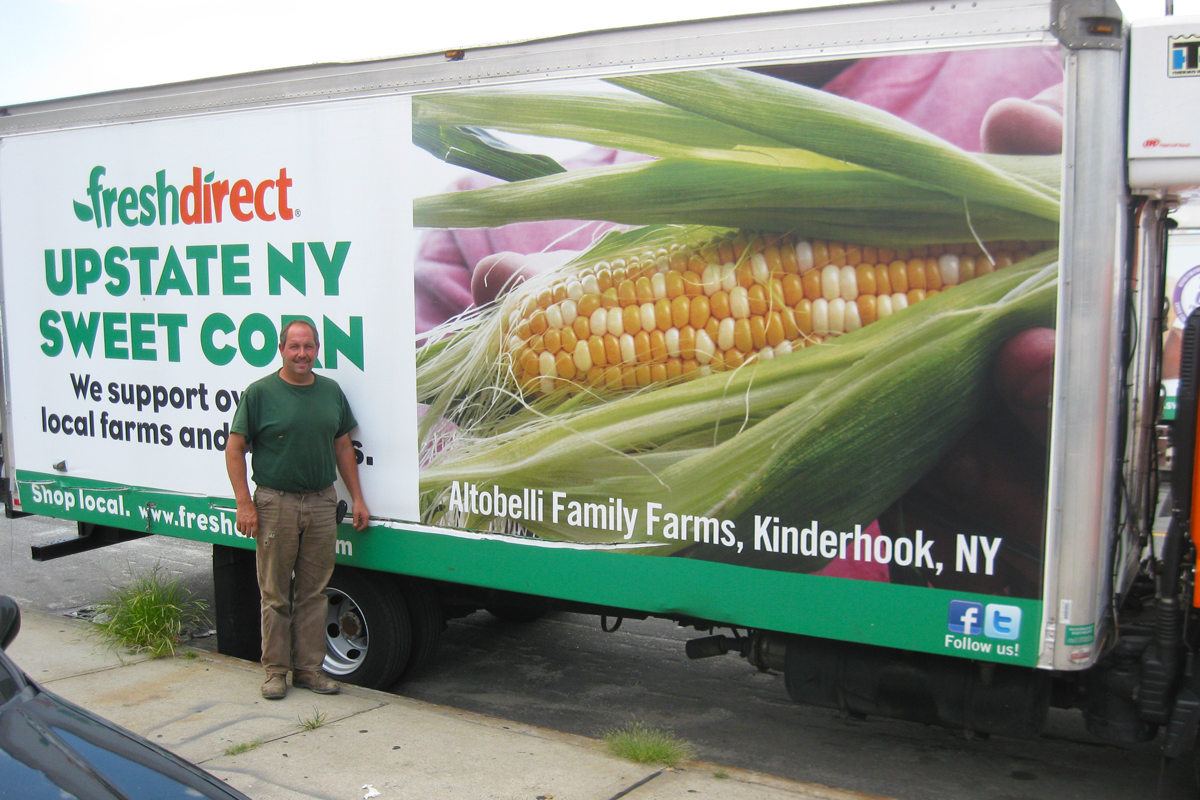 With quite the lineup of clients on his roster, Altobelli and his crew of eight have their work cut out for them to manage their crop from seed to harvest. In the height of season, they start the morning bright and early at 5 a.m. with sweet corn. After machine-picking it, packing it, putting it in coolers, and shipping it out for delivery the next day, they switch over to picking summer squash at noon. After that, it's onto tying up or picking tomatoes, depending on the time of year. While tasks depend largely upon the seasons, Altobelli admits that there's always something to be done. Whether that means irrigating, scouting the field for bugs, or spraying, he'll likely have a hand in all of it.
In fact, the only thing he doesn't love is the bookkeeping. Fortunately, that's where his wife, Becky, steps in to save the day.
"She does all the paperwork, all the behind-the-scenes work," he notes. "That's what allows me to farm is my wife. I couldn't do it. She does a super job."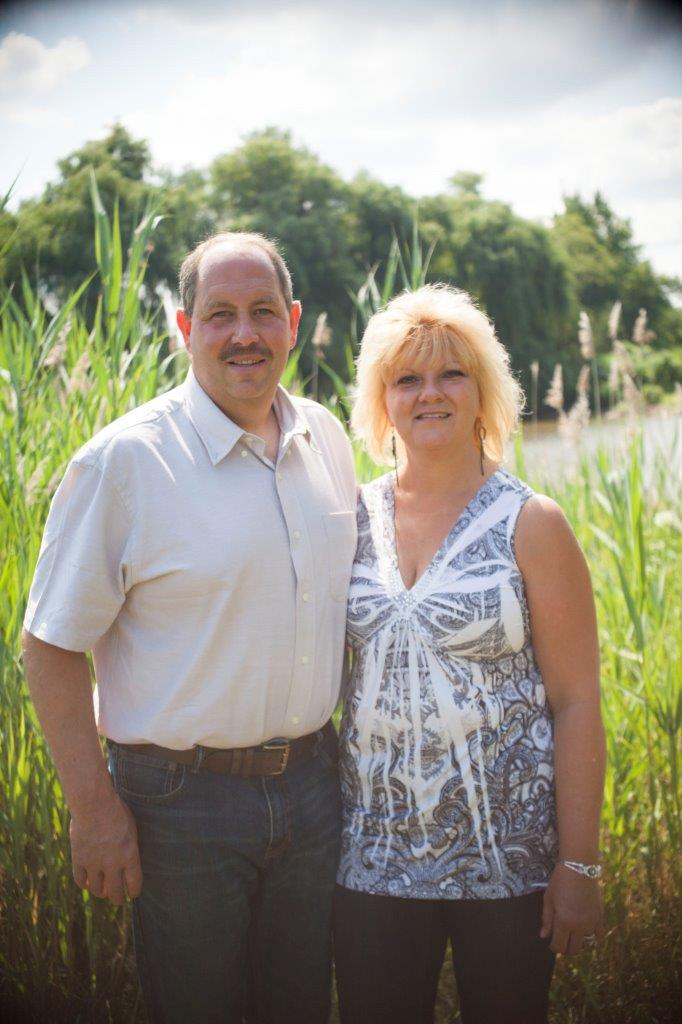 He and Becky are a farming couple dream team, with Becky balancing the books and Altobelli managing the farm. They meet up at the road stand, where locals stop by for small batches of the farm's seasonal vegetables. The duo love to hear reactions from repeat customers, who often return to tell them just how sweet the corn was or how juicy the tomatoes were.
"We're making people happy," he says. "We give them the best quality."
As much as he loves farming in the Hudson Valley, he's quick to admit that it's a hard career to pursue. In addition to noting the ever-increasing cost of growing and production, he cites the fickle weather conditions as one of the greatest challenges facing farmers today.
"We're always afraid of these thunderstorms that create hail," he explains. "In 2008, we got a 30-minute hail storm that wiped our crop out. Two miles up the road from me it was sunny."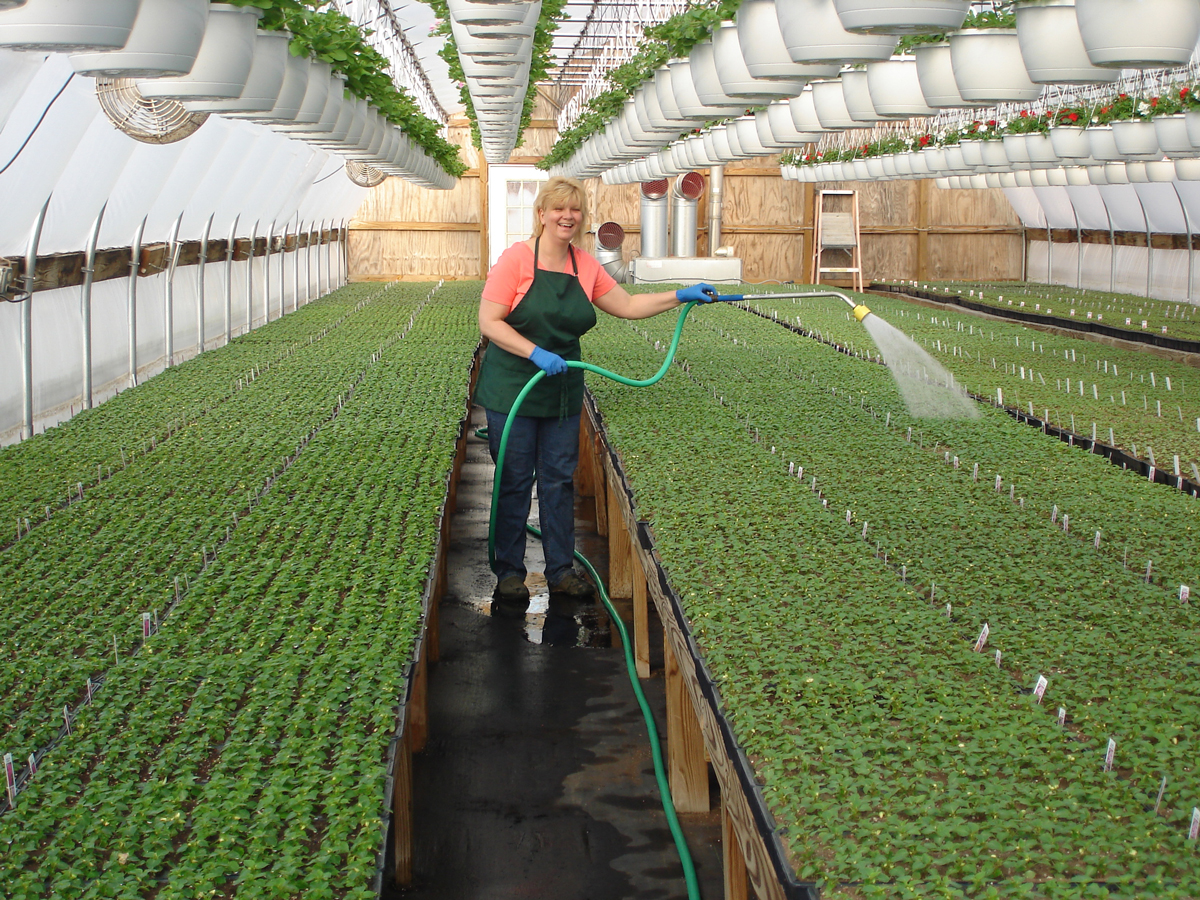 Another difficulty has to do with the increasing input cost on crops and labor parts. When paired with the availability of crops from across the globe, maintaining an affordable, competitive price point is a real roadblock for smaller farmers trying to make a living.
"Going back 20 years ago, I could plow 100 acres of sweet corn and pick 50 acres and still make a profit," he recalls. "Now, I have to pick 100 acres. Crops are being shipped from all over the world and driving prices down. I can grow it but getting someone to pay for it sometimes is a hassle."
On the flip side, he says that customers understand the struggle the farm faces are very willing to help. During the early days of the COVID-19 crisis, when many local farms suffered from the sudden death of restaurant orders, Altobelli Family Farm stayed happily afloat. The farm was only shipping butternut squash at the time and, overall, has seen increased sales over the past few months. Because he doesn't deliver to restaurants, Altobelli predicts that he may continue to see an uptick as people cook at home more and rely upon local supermarkets and delivery services like FreshDirect for ingredients.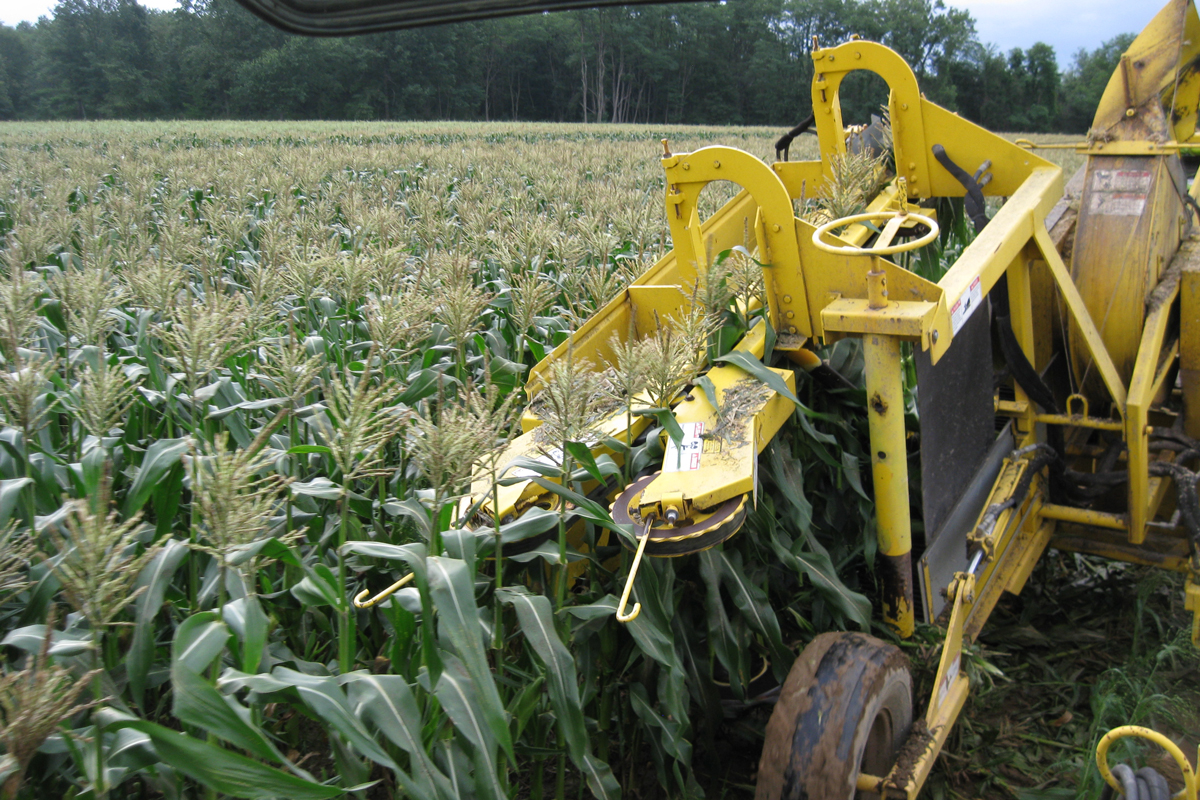 Though all the highs and lows, Altobelli is proud to continue his grandfather's legacy as a farmer in the Hudson Valley. With both of his children nearby in the northeast and his wife by his side on the farm, he plans to keep on keeping on until that day when he can pass his knowledge to the next generation. As he points out, at 56, he has many more days of growing and caring for the land that carries his name.
"I was fortunate that my grandfather bought the right farm and I'm lucky, too," he admits. "In farming, it's 80 percent luck and 20 percent knowledge."
Altobelli readily admits that, if given the chance, he'd do it all over again. Although the work gets harder and harder with each passing year, he cites the smiles on customers' faces as worth the effort. That's why, for aspiring farmers, he explains that a genuine love for the industry is required to pursue what is not just a career, but a lifestyle.
"If you have the love for farming, then go after your dream," he says. "I'm living the dream. If you don't love farming, go do something else. I just happen to love it."
Want to try Altobelli Family Farm's produce for yourself? Stop by the farm at 1202 Old Post Road in Valatie.