The bounty of the Hudson Valley would be nothing without the farmers who cultivate it. That's why we're spotlighting their unique stories in our Meet the Farmer series. We encourage you to discover their histories, explore their products and, as always, support local.
Joyce Henion did not grow up in a farming family.
A healthcare worker for 20 years, she didn't even think about pursuing another career until her daughter, Aleah, was born in 1997. Yet after relocating from Rockland County to Walker Valley, she decided it was time to finally pursue the idea that had been flitting through her mind ever since she began spending time with a friend who owned a herd of dairy goats. Her new home had a little barn on it, so Henion figured it would be the perfect place to start her own micro-dairy farm.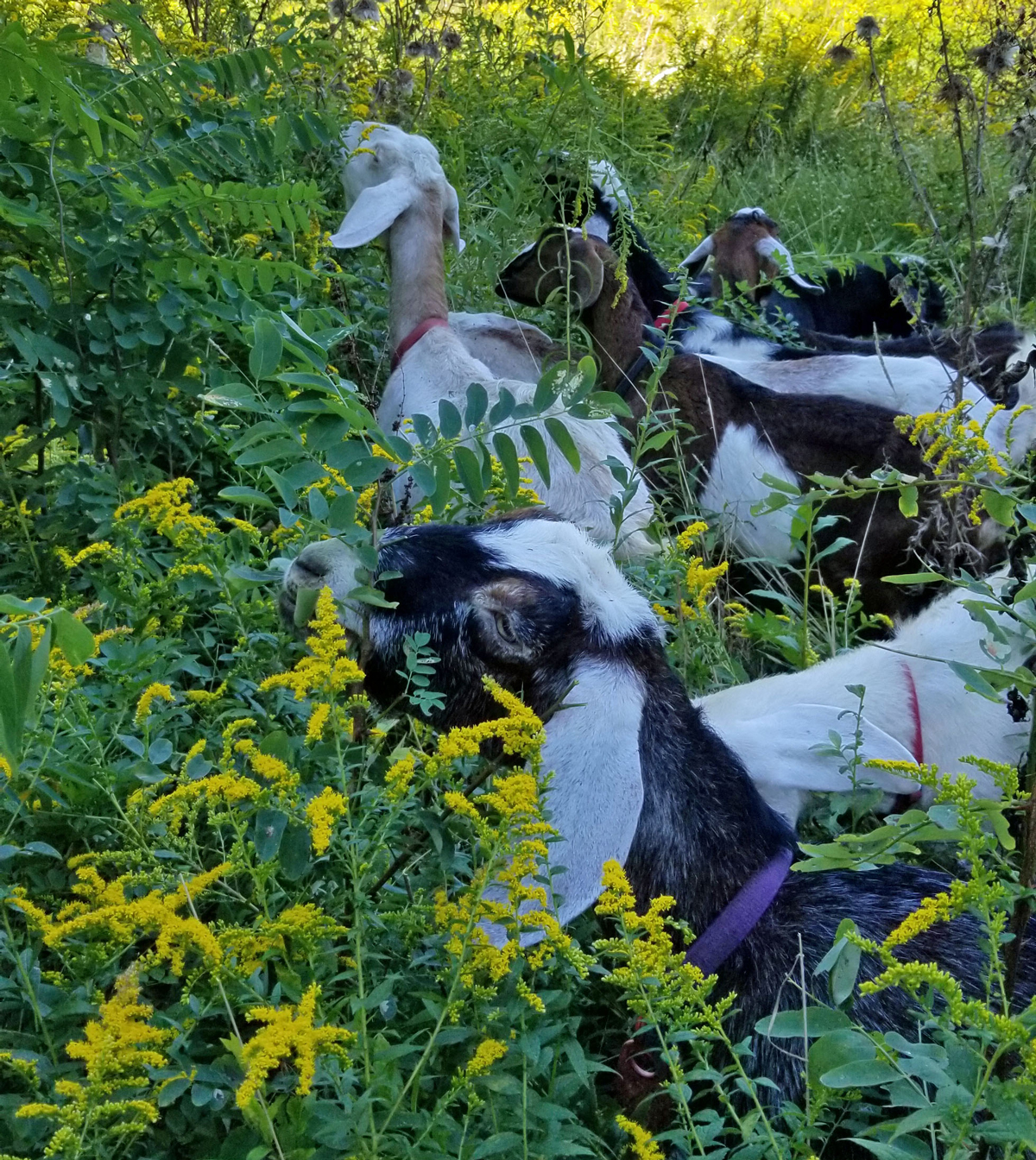 "We'll have goat milk and I'll make cheese" she remembers thinking of what she first envisioned as a hobby. Yet when her daughter joined 4-H and another friend suggested she begin selling her cheeses at the Pine Bush Farmers' Market, Henion decided to give it a serious go. She dubbed her business Acorn Hill Farm & Creamery and, in no time at all, found herself making cheese in a very small production facility in a former two-car garage. At one point, it was the smallest cheese production space in the state.
Little though Henion's digs were, they worked for her purposes. As she began making herself a presence at farmers' markets in the region, word spread about her goat milk fudge, soap, and, above all, seriously creamy cheese. Over the years, she branched out from catering to farmers' markets to restaurants as well. The demand for her luscious ricotta, smooth chevre, and tangy feta cheese was there. She just needed the space to keep up.
In November 2018, she and Aleah, who works alongside her mother at Acorn Hill, relocated operations to a shared farm in Kerhonkson. At their new home, Henion upgraded to a production room that's a little more than twice the size of her original. All 50 or so of her goats have space have space for milking and roaming, too. Most of her herd is Nubian, with a few Alpine mixes in the family. According to Henion, Nubians produce the richest milk, a boon when it comes to crafting ultra-creamy cheeses.
"They're beautiful, they're regal, and they're friendly," Henion enthuses. "They give fantastic milk."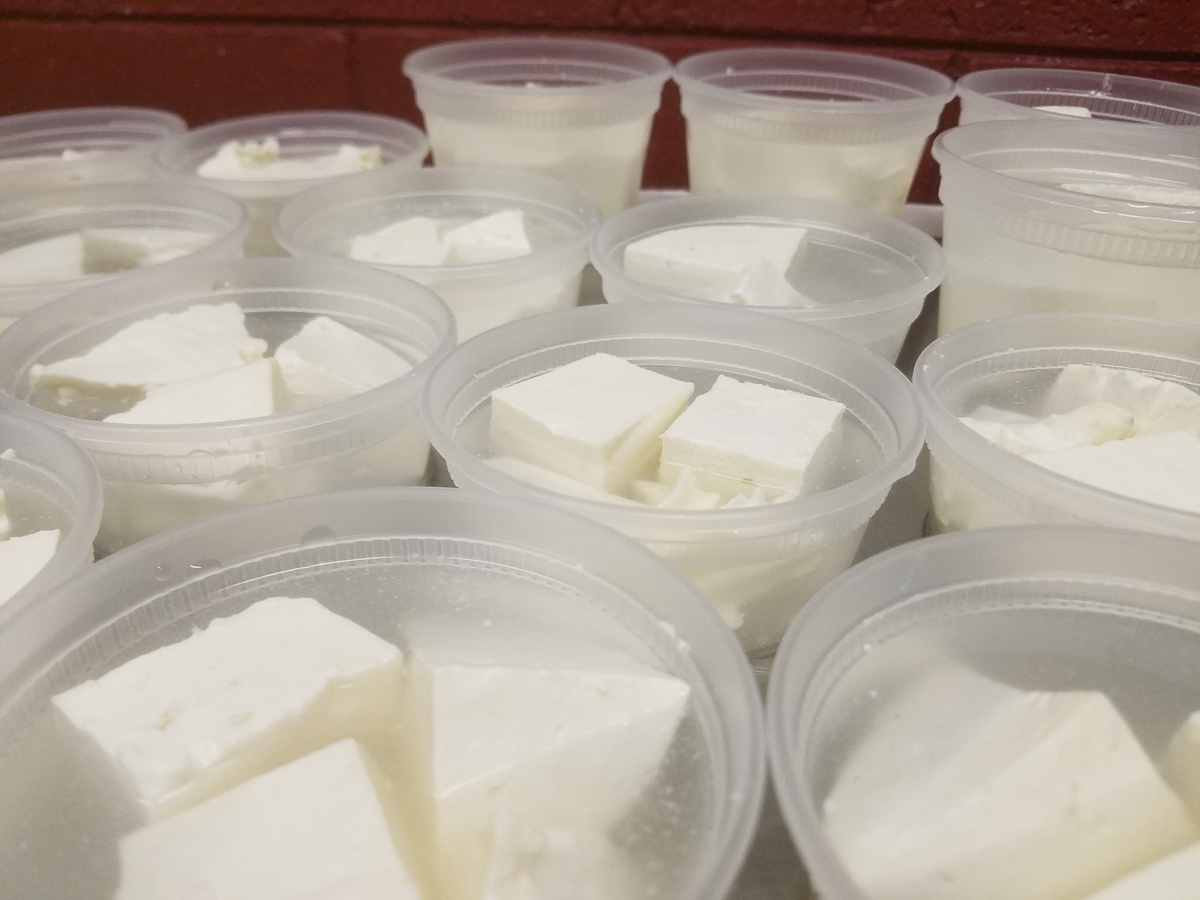 In fact, that milk is precisely what makes Acorn Hill's three signature cheeses – chevre, feta, and ricotta – such a hit. The chevre is a creamy, smooth goat cheese made for spreading on crackers and savoring slowly. The tangy feta, meanwhile, is a surprisingly versatile cheese that converts even those who are adamant about not liking feta. Last but not least, the ricotta is as fresh as it comes and so luscious that it even took home a gold medal at the New York State Fair in 2019. It's a flash to make, while the chevre takes 2-3 days and the feta requires 5 days.
Even with a larger space to operate, Henion admits that life as a farmer is no easy feat.
"It's a huge amount of work and I'm never going to be rich," she half-jokes. "But I love my lifestyle, I love the animals, and I love making cheese."
Because all farm tasks are completed by either her or her daughter, every day is a laundry list of critical tasks needed to help Acorn Hill survive and thrive. Each morning, Henion and Aleah divide and conquer to get everything done. Aleah heads to the milking parlor to milk, feed, and supply the goats with hay and water.
"We're able to bring 10 goats into the milking parlor at a time," Henion explains. "They come in looking forward to having grain. It's like giving them a sweet breakfast cereal."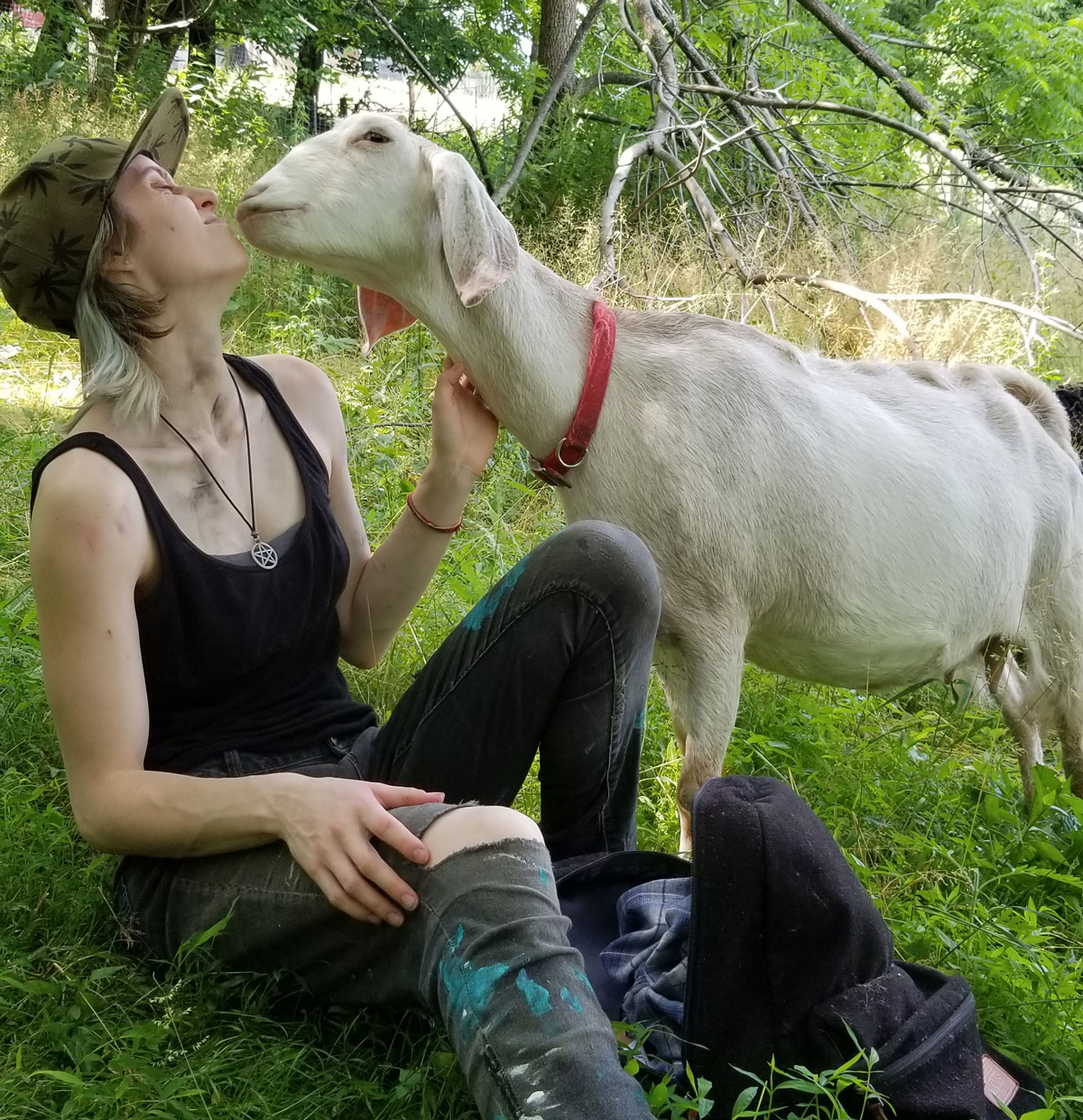 While Aleah oversees the animals, Henion heads to the production room to map out her plan for the day and begin production. What she tackles depends on which orders need to be fulfilled, so each day is a little different. Usually, she'll begin with one or two cheeses. If ricotta appears on any orders, she dives into that as soon as Aleah returns with milk from the milking parlor so as to skip refrigeration. According to her, using the freshest, unrefrigerated milk is crucial to producing the quality cheese for which Acorn Hill is known.
While Henion works throughout the day, Aleah gets a break until the evening, when she returns to milk the goats a second time and make sure they're settled for the night. After that, it's "lather, rinse, and repeat," Henion says. Overall, she admits that she and Aleah have found a balance when it comes to work. Yet when one of their goats is close to giving birth, they're on call at all hours.
"If we have baby goats due to be born, the clock doesn't matter," she says.
Speaking of schedules, the one at Acorn Hill has been topsy-turvy since the COVID-19 pandemic hit. As a relatively small-scale farmer, Henion has worked to stay abreast about safety regulations so as to continue production according to protocol. At the outset of the outbreak, she, like many other farmers in the region, saw a sharp drop in orders for a number of weeks while corporate kitchens and restaurants figured out their next steps. Prior to that, she had consciously worked to shift sales from farmers markets, which, while enjoyable, are a significant amount of work, to corporate organizations and restaurants. Because of this, her orders during the outbreak took a significant hit.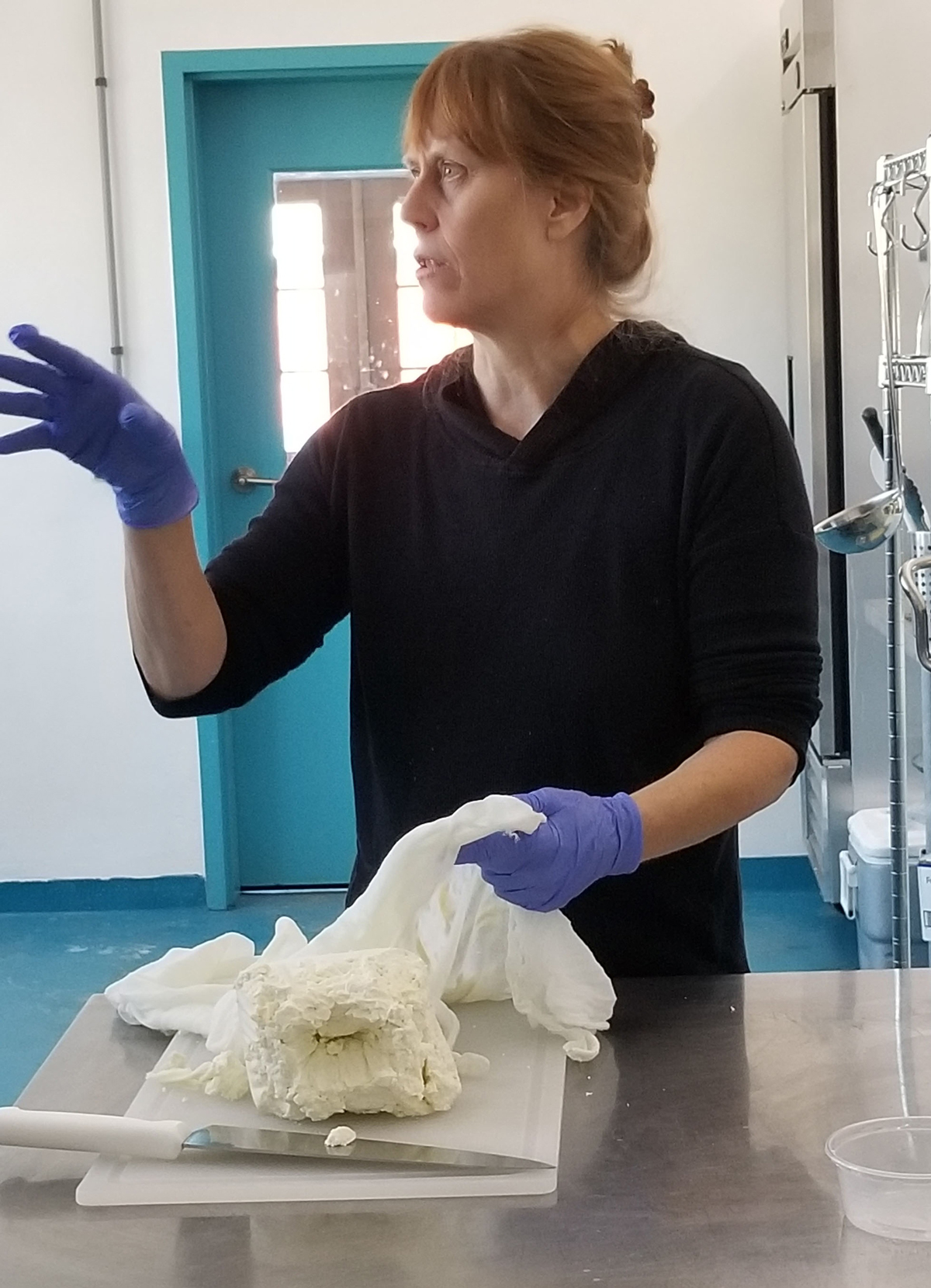 Yet Henion is not the type of person to quit. While ordering is less predictable, she's made a point to offer retail-sized packages suitable for farm markets and home delivery services. Because she's selling more individual containers, production takes longer. Meanwhile, she's also toying around with the idea of returning to the Hudson Valley's farmers' market scene this summer. She's slated to run a table at the Rosendale Farmers' Market, but she remains unsure of what customer interactions will be like going forward. Currently, she does offer a small cheese CSA onsite at the farm. Yet even that feels strange for her, since she can't greet her customers and friends as she normally would.
"That's not something I have a handle on yet," she admits. "I also do cheese-making workshops and I can't do those. They're very much hands-on. That makes me really sad."
Even so, Henion wouldn't trade her situation. She's proud to be a farmer who cares for her goats, her products, and her community. She considers Acorn Hill a home for her, Aleah, and their goats, all of which were born on the farm and will live out their entire lives there. Most years, Henion explains, they'll be productive members of the milk line. No matter what, they'll always have a home on the grounds.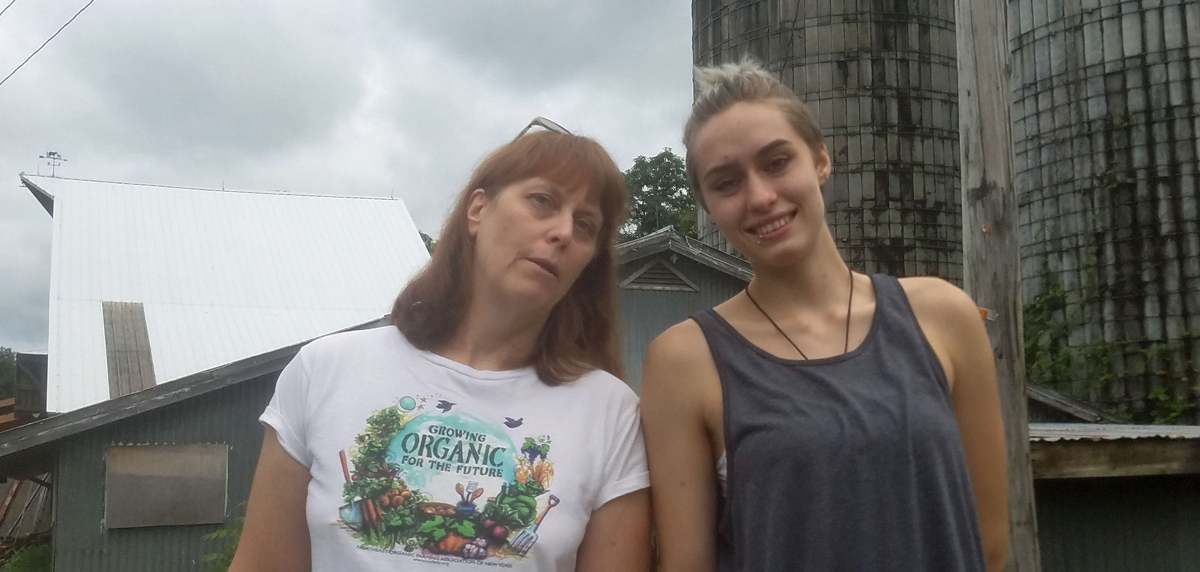 All in all, she's thankful for the unique chance she has to cultivate a business of her own, with her daughter at her side.
"I have customers who remember my daughter as a five-year-old under the farmers' market table playing with her toys," she says. "There's an amazing community of people out there that are supporting small farms. I think that community is very nourishing in ways I'm not sure you get in other jobs."
That being said, she stresses that farming is only something to take on after considering it to the fullest extent. While the career is an incredible rewarding one, Henion admits that it's not a path to wealth. What it is, however, is a platform from which to make change and support the community.
"So many people are not in an equitable position in our culture," she observes. "Food and farming are one place where we can make social change."
Want to try Acorn Hill Farm & Creamery cheeses for yourself? Contact the farm directly with requests or look for Henion at Barthel's Farm Market in Ellenville and Rosendale Farmers' Market later this summer.