The bounty of the Hudson Valley would be nothing without the farmers who cultivate it. That's why we're spotlighting their unique stories in our Meet the Farmer series. We encourage you to discover their histories, explore their products and, as always, support local.
It's not every day that a city boy turns country farmer. But that's precisely what Black Horse Farms owner Lloyd Zimmerman did.
Born and raised in New York City, Zimmerman didn't make his way to the Hudson Valley until his parents purchased a home upstate in 1940. It was a summer retreat, but the temporary escape was all Zimmerman needed to uncover the natural beauty of the region.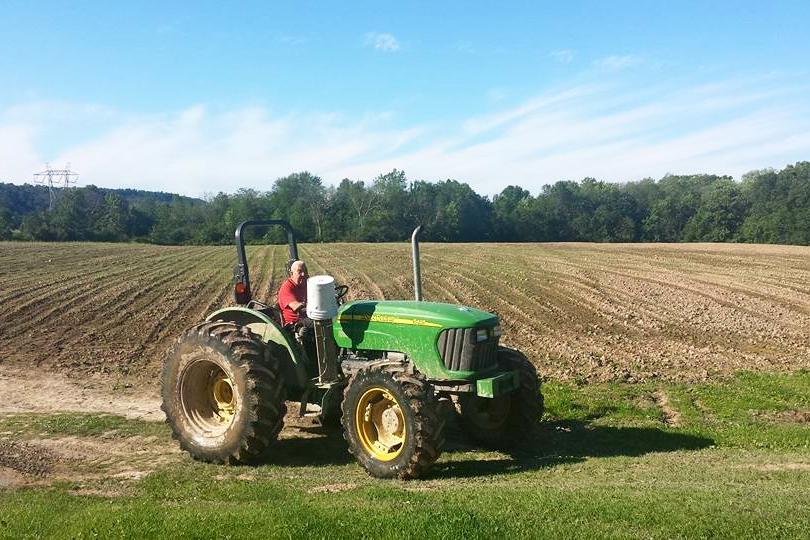 After struggling with his studies in college, he planned to join the army until one of his summer school teachers recommended against it. So, he switched gears after graduation and, with the help of his father, purchased a little farm for himself and his wife. He focused on livestock and soon made a comfortable living for his family. When his daughters were born, however, he decided to purchase a larger farm in Coxsackie in 1964.
It was good timing to get out of the animal business, since 1964 was a rough year for livestock farmers. As Zimmerman recalls, the Vietnam War was on at the time, so the United States established a bond with Australia by increasing its reliance on the country for lamb.
"The market dropped like a stone," Zimmerman admits, adding that it was only thanks to his network of customers willing to pay more than market price that he was able to survive.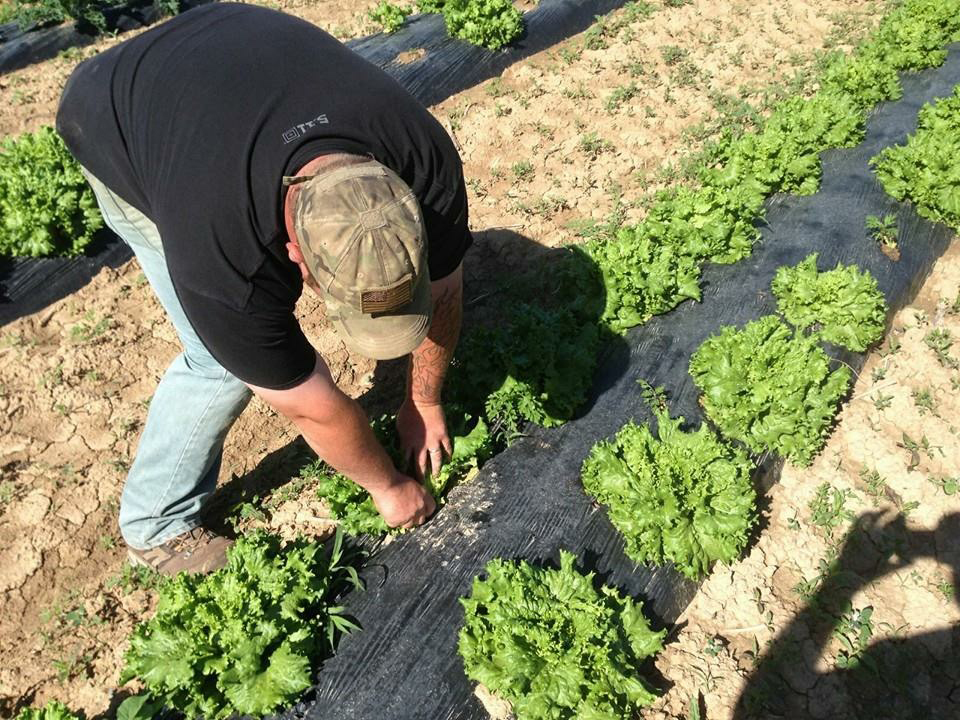 Just before purchasing Black Horse Farms in 1964, Zimmerman took a position with New York State as an agricultural consultant. He appreciated the opportunity to have a job with the state and to share his observations on the industry, but eventually he found his heart longed to return to the farm, where he continued to work on the weekends. So, at the ripe old age of 23, he told his wife Mary Lou he planned to retire.
"My wife nearly fainted," he recalls. Decision made, Zimmerman turned full steam ahead to the vegetable business. He was done with livestock, but he also realized he didn't know as much as he needed about vegetable farming. So, when it came time to harvest and sell his haul, his daughter suggested selling it at a farm down the road.
The setup was a hit, so they kept it up. As demand grew, Zimmerman and his family partnered once again with New York State, this time on its NYS Thruway farm market initiative to prompt people to support New York farmers. Of the handful of farm markets that were part of this program, only Zimmerman's continues to survive to this day.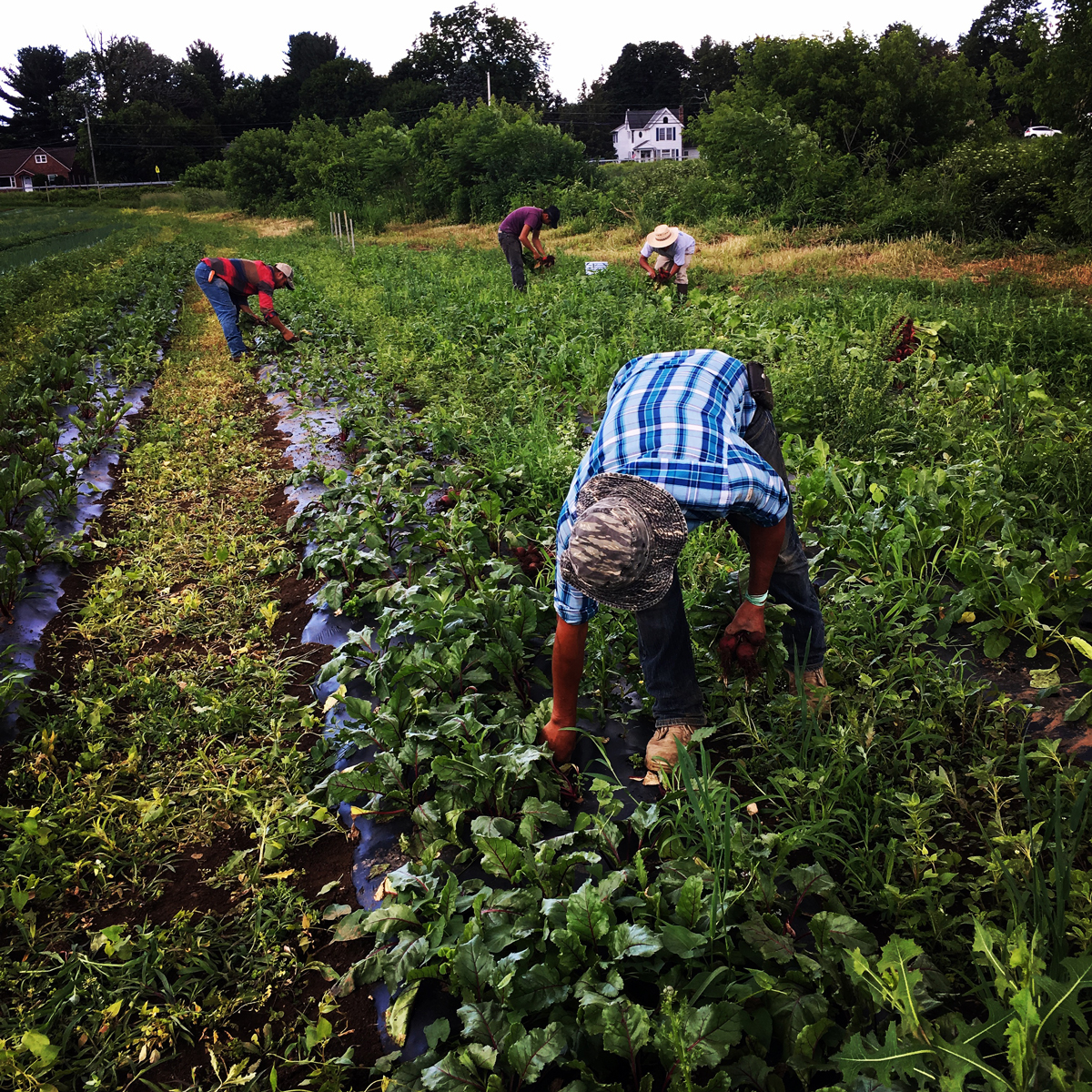 Around the time he kicked off Black Horse's farm market, Zimmerman also began renting a farm near the Catskill Creek. He was supplying Grand Union supermarkets with lettuce and delivering produce to his farm market, so he needed more land to keep up with his clientele. Then, when his middle daughter, who was living in Boston at the time and working at the vegetable market there, asked to come home and work for him, he agreed. She set up an outlet in Menands for wholesale and retail, and it continues to be a local favorite for produce and flowers, the latter which were yet another new endeavor for Black Horse.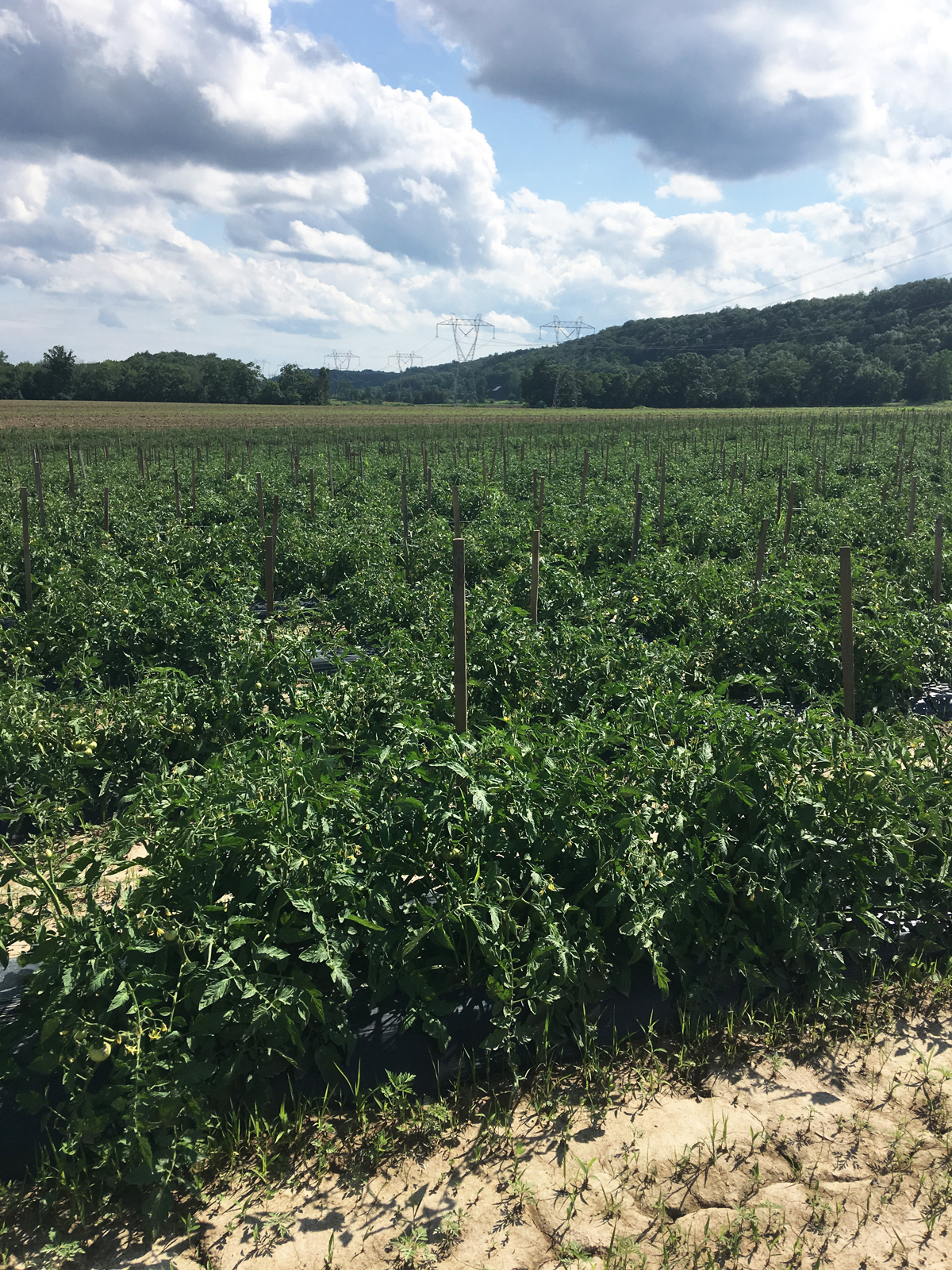 Today, Black Horse Farms is a mammoth operation in the Hudson Valley. With 40 greenhouses, more than 800 acres of dedicated vegetable farmland, a wholesale division, and farm markets in Athens and Menands, Zimmerman has his hands full of farming to-dos. Luckily, his daughters Chellie and Lisa are just as immersed in the business as their father. They oversee the farm markets, while Zimmerman's son-in-law Keith contributes to production from his farm in Schenectady.
As far as what the farm is known for, it really all depends on the season. Earlier in the year, Black Horse grows a medley of summer squash before moving onto pumpkins and winter squash. Zimmerman notes that squash is one of his top crops, although it wasn't always the case.
"Young people didn't know how to cook squash," he says. To make the gourds more approachable, he came up with the idea to add cooking instructions to the label. "People loved it," he reveals.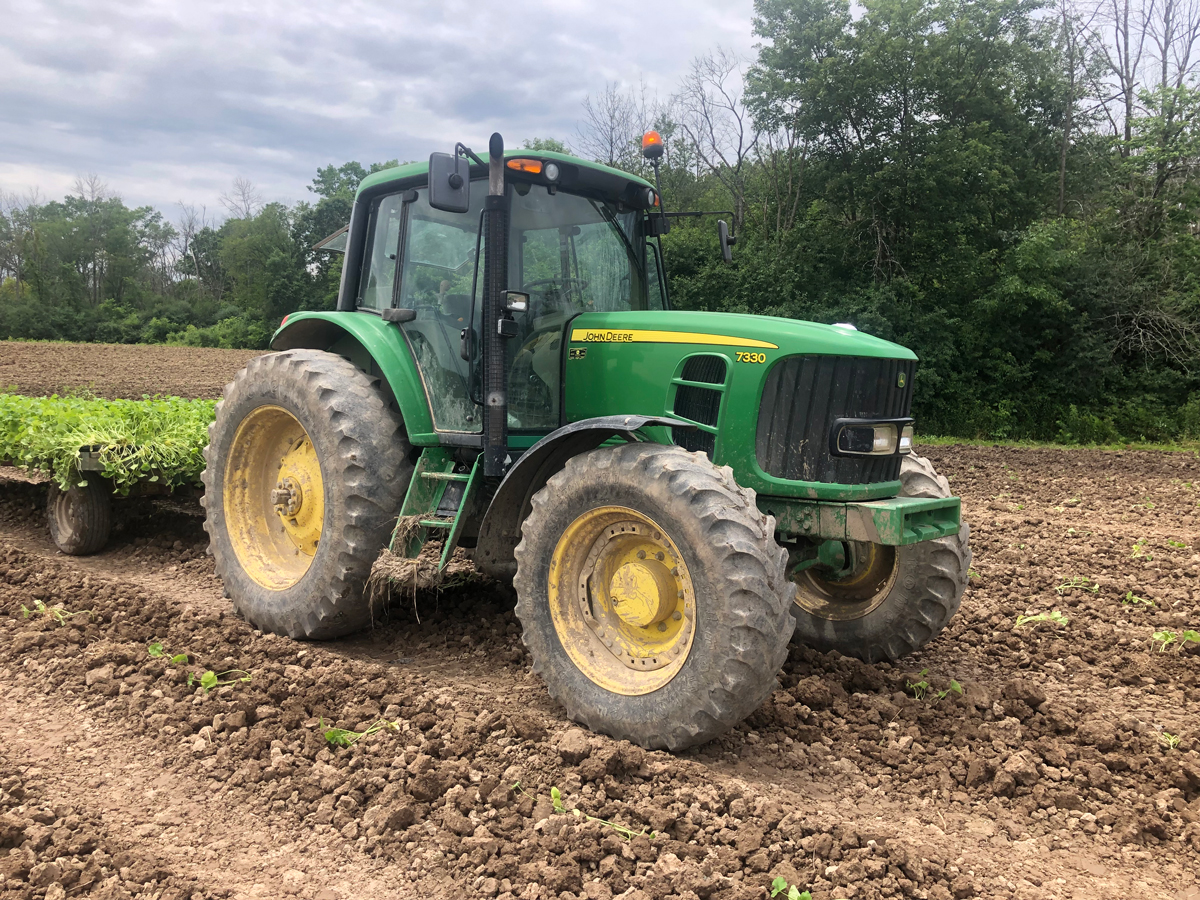 In the height of summer, Black Horse can grow a tremendous crop of tomatoes and corn. Hannaford is a regular customer of the latter, with other wholesale accounts ranging from Price Chopper and Whole Foods to Hannaford and Shoprite. Although he lost some of his distributors during the COVID-19 pandemic, he says that, on the whole, he's been able to keep business steady with the help of supportive customers and dedicated employees who prioritize safety.
With so much on his plate, Zimmerman admits that he rarely has time off. Although he does have more flexibility nowadays, he recalls how, in his heyday, he would often rise at 2 a.m. to go to the Menands market, then return to work the fields in Coxsackie, eat lunch, and head back to work once more. No matter what, however, he always made a point to eat dinner with his family.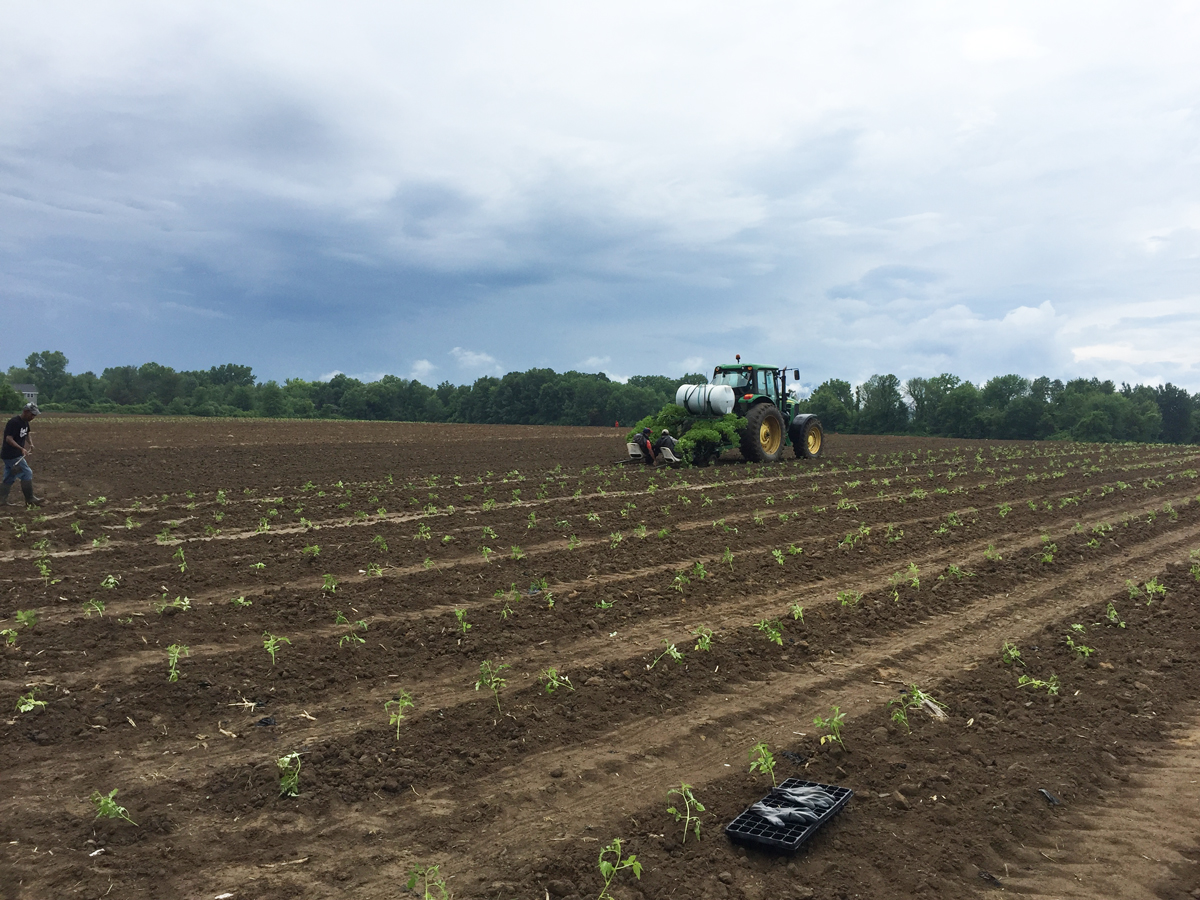 "I saw my children all the time," he points out, joking how, as they got older and started working at the farm, he sometimes saw them too much. Now, he looks forward to the day he can pass his operation to his daughters and his son-in-law. Already, his daughters have the markets well in hand, while his son-in-law Keith keeps the farm alive and thriving in Schenectady by transitioning from farm produce to Christmas tree sales in the winter.
As for Black Horse, Christmas Eve marks the last day of the season each year. Zimmerman and his team take a short break, then they're back to work in January to get the greenhouses going.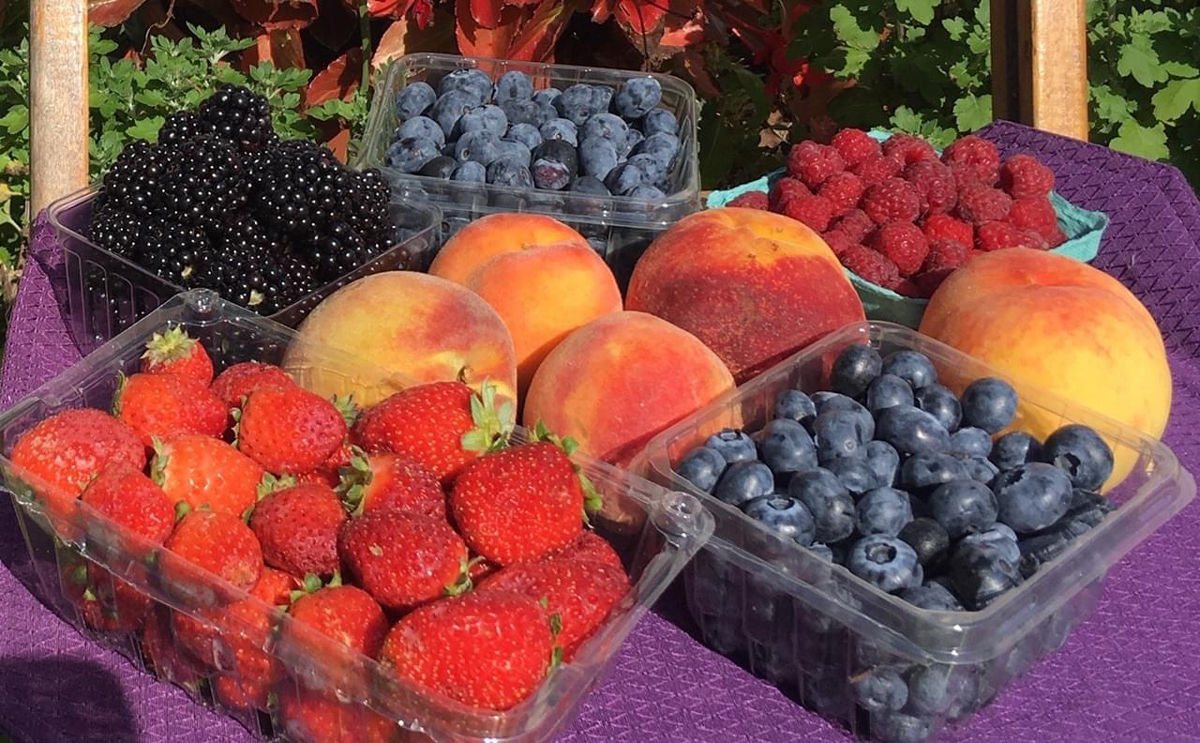 While Zimmerman is happy with the way his farm developed naturally over the years, he notes that his path is not a guide for young farmers today.
"There's been such an increase in young farmers," he observes, adding that he sees many who haven't gone to school for agriculture and often can't afford the extensive costs attached to farming in the Hudson Valley. "You [have to] grow a little bit and just increase," he recommends.
Along with the high entry cost for the career, Zimmerman adds that the long hours can prove to be grueling for new farmers.
"It's not the work, it's the hours," he says. "You have to be careful it doesn't interfere with family life. Getting established is very hard."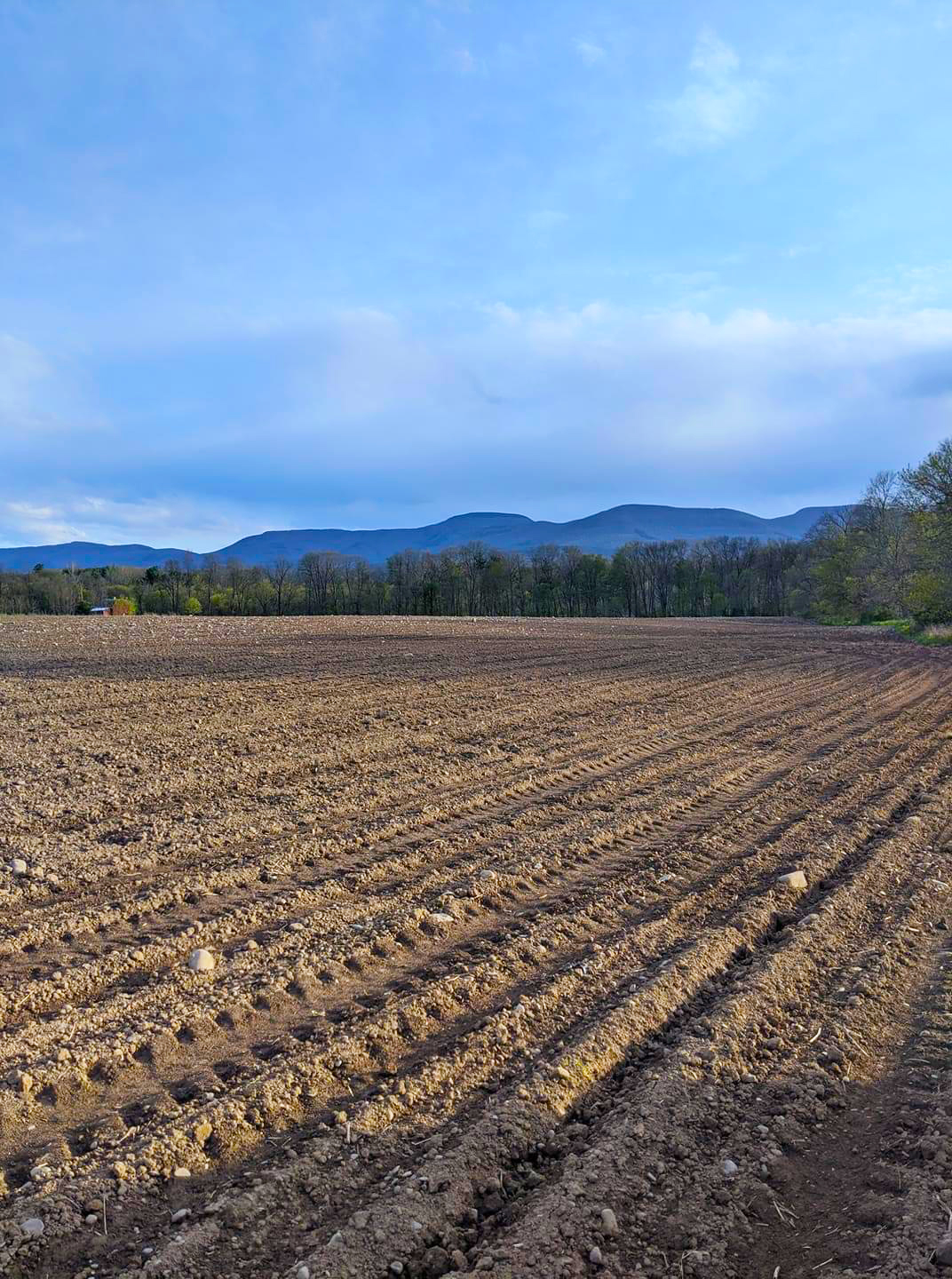 That being said, he's the first to admit he wouldn't choose another path in life. For him, there's nothing better than the simple pleasure of waking early in the morning to watch the sunrise before a full day of farm work, then returning home to see the sun setting each night.
"I look around and all I see is nature," he enthuses. "I just love it. No matter what happens to me, I'm sure I'll always have a place where I can go putter and be outside."
Want to sample Black Horse Farms' produce for yourself? Stop by the markets at 10094 Route 9W in Athens or at the Capital District Farmers' Market in Menands.