The bounty of the Hudson Valley would be nothing without the farmers who cultivate it. That's why we're spotlighting their unique stories in our Meet the Farmer series. We encourage you to discover their histories, explore their products and, as always, support local.
Nick Cipollone is as local as can be.
The Hudson Valleyite spent his formative years in Ellenville, where his family was busy running Barthel's Farm Market, which began its life as Bar-Ro Acres in the 1940s before expanding to a farm stand operation in the '70s. Yet although he had the chance to join the business after graduating from Ellenville High School in 1996, he sowed his wild oats elsewhere. For the next decade, he immersed himself first into college and then into the world of banking and finance. He was established, with a five-day workweek schedule to structure his life. Yet he wasn't necessarily happy.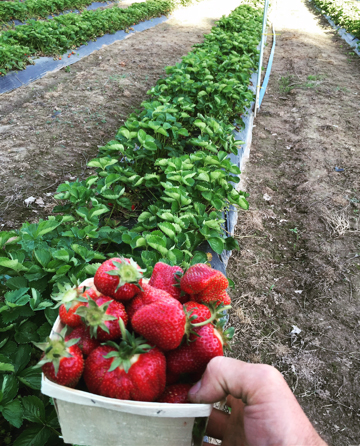 And then he got a call from his parents asking him if he'd like to come back home.
"[They were] saying, 'We'd like to slow down if you're interested and you don't want us to put the place up for sale,'" he recalls. The year was 2008, just before the financial crisis. Looking back on that moment, Cipollone realizes it was destiny calling.
"It's a funny thing," he admits. "I think the calling and it being in your blood, it was always in the back of my head."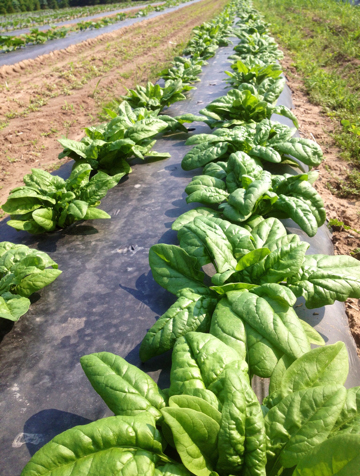 After waving his old life goodbye, he returned to the Hudson Valley to commence a career as a fourth-generation farmer. From the start, he went from working five days a week to seven and clocking eight-hour days to ones that extended 12 or 16 hours at a time. On top of that, he had to adjust to operating shoulder-to-shoulder with family members who were used to doing things their way. Walking the line between respect for the old ways and the introduction of newer, more innovative ones wasn't easy, but Cipollone made it work.
"Those first few years, it's a tug of war of ideas and love," he says. Nowadays, he and his parents have reversed roles. He's now the head owner, while his parents and his wife work alongside him. As the farmer in charge, he's responsible for everything – and he does mean everything. He's given up days off in order to oversee crop planting, harvesting, farm market deliveries, and so much more. During the peak summer season, he's up as early as 4:30 a.m. for phone calls to the crew at his farm in Accord, which is 10 miles from his house and the retail farm stand. After giving them directives for the day, he's off to open the farm stand at 7:30 a.m. and make sure it's stocked with produce and garden wares. Next-door to it, his ice cream stand is ready to serve sweet scoops later in the day.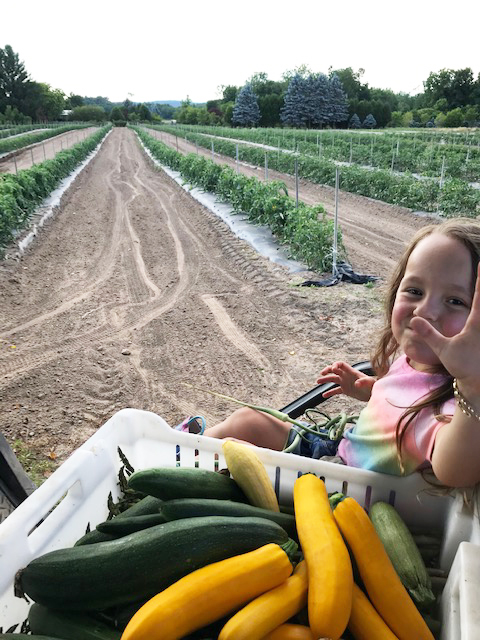 Over the years, Cipollone admits that his leadership role has shifted into one that's largely focused on planning.
"I'm already in tomorrow," he admits. In truth, he needs to be. He's the one who decides what's ready to pick or what needs to be planted, so he always needs to remain one step ahead of the day's operations. Barthel's is primarily a vegetable farm, with 70-80 percent of land dedicated to crops like green leafy vegetable, corn, squash, peppers, tomatoes, eggplants, and beans. It also grows berries during the summer months and has a housing unit for laborers. Although Cipollone used to prioritize wholesaling to places like Adams Fairacre Farms, which stocked his tomatoes, he's more recently shifted his focus back to his retail location in Ellenville. Not only does it streamline operations, but it helps him to keep the farm as a hyper-local experience as well.
"We grow it, we pick it, we put it in the cooler, and we sell it," he says. Since his wife is an RN, keeping close to home on the farm helps him to make the most of his hours at work. Yes, he has a farm team to help him in the fields. Even so, he and his family are still as enmeshed in the day-to-day scene as ever. His mother and stepfather live on the farm, and his stepfather does the tractor work while his mother mows all the grass. When she can, his wife assists with the farm stand and ice cream shop, while his young daughter happily runs around in the wonderland that is Barthel's Farm.
Because the farm is only part of the overall operation at Barthel's, Cipollone also oversees sourcing crops from other farms or planning with his parents for their farm market in Connecticut. It's a weighty endeavor, to be sure, but he wouldn't have it any other way.
"It's wonderful," he enthuses. "I get a strong cup of coffee in the morning [and I go]."
Even with all that on his plate, Cipollone still finds time for add-ons that not only enrich his farm but benefit the Hudson Valley community, too. Since 2013, for instance, he's served as president of the Rondout Valley Growers Association, a farmer-led nonprofit that advocates for the importance of local growing. In 2017, he purchased and remodeled the creamery, the ice cream stand that resides next to the farm market in Ellenville. That endeavor adds three hours to his evening, since it's open later in the day, but he says it's worth it.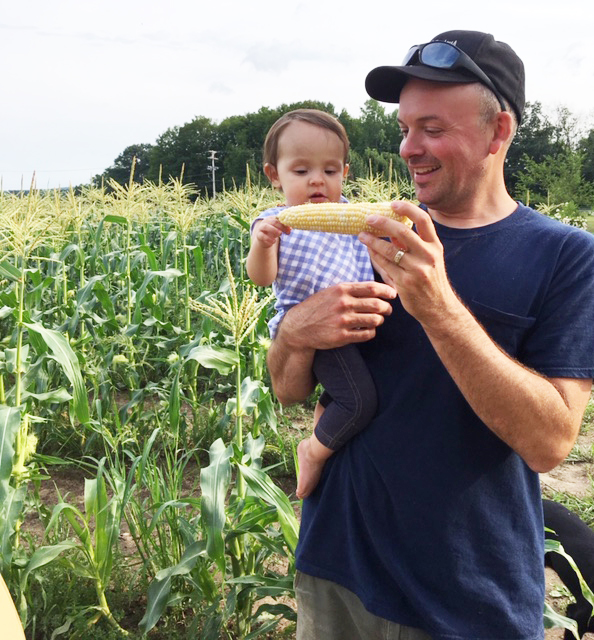 While Cipollone is the first to admit how happy he is with his career choice, he notes that it can be a strain at times.
"As a farmer in July, there's really no free time. You miss events or time with friends and family," he says. "It's a little hard in the sense that you only have so much time in a day, you can only do so much as a human being."
Even so, he's grateful to have the unique opportunity to serve as a resource in the Hudson Valley. He loves interacting with customers and hearing how they love his garlic or can't get enough of his tomatoes. More than that, he recognizes the rare chance he has to teach his daughter about the food cycle in the region.
"[I love] having a four-year-old knowing at this time of year the food we grow and how we grow and care for the land we steward," he says, adding that there's nothing like the feeling that comes from being able to put food in front of his family. "They don't have to worry about what's sprayed. It's really gratifying and amazing."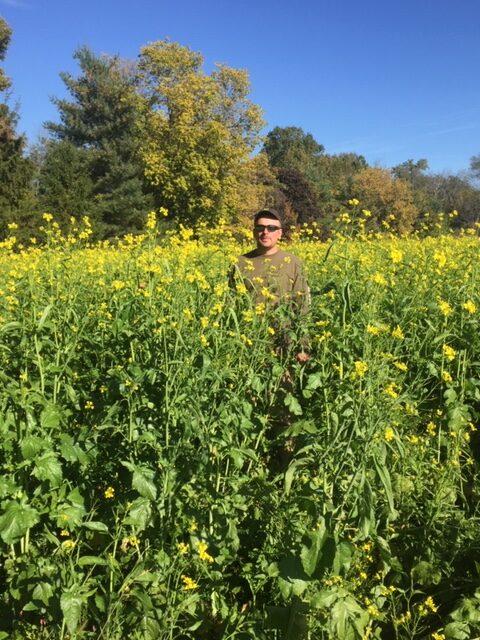 Because retail is a significant chunk of business at Barthel's Farm Market and Creamery, Cipollone hopped onboard with COVID-19 protocol with safety in mind. Although the stand normally opens in April, he pushed that date back to May to ensure staff had masks and the farm stand was adequately prepared with plexiglass barriers and social distancing markers. Fortunately, his decision to delay opening paid off, and Barthel's saw an increase in business during May and June over years past. Because the market is an open-air setup, Cipollone attributes part of the success to safety and part of it to the community's increasing desire to support local.
With this in mind, he stresses the importance of lending a hand to farmers whenever possible. Through his role with the Rondout Valley Growers Association, he sees firsthand the struggles that farmers new and established cope with when faced with rented land, little equipment, and financial hardship. For new farmers especially, the journey to find footing in the industry is one of the hardest imaginable.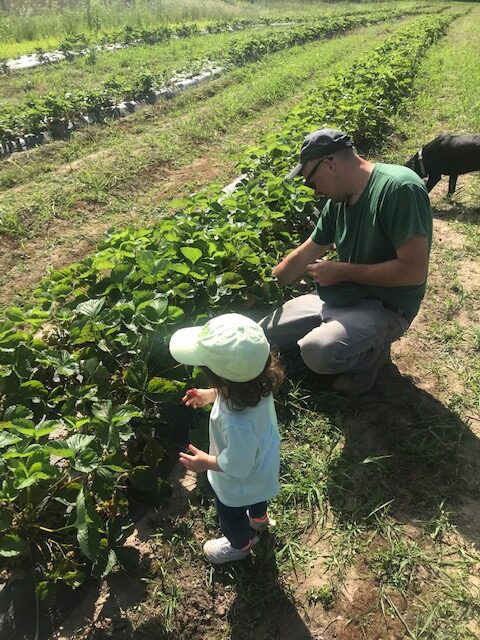 "You have to make a living, pay bills, provide for family, and provide a safe product for customers," he says. "I'm only 41 and I see people in their late 20s starting with nothing. The capital requirements for farming are extensive. Every tractor is thousands of dollars and land in the Hudson Valley is not cheap."
Yet where there's a will, there's a way. For aspiring farmers who are serious about joining the industry, Cipollone notes that formulating a plan and sticking with it is imperative to succeeding. The other part is recognizing what you can and can't control, he says.
"You can control the seeds and the plants," he says. "Weather, you can't control that. That's the unforgiving nature of being at the mercy of weather. You can't do anything about it."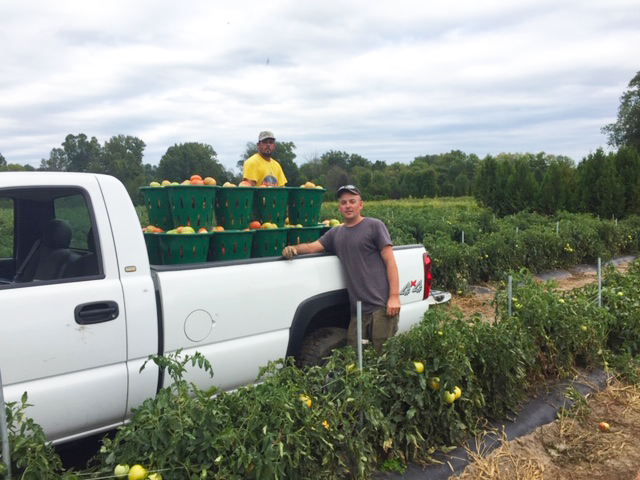 And that's why, he notes, supporting local farms is more important than ever. Whether that means making an extra stop at the farm stand, signing up for a CSA, or skipping corn that's slightly cheaper at the grocery store in favor of the locally grown produce down the road, every little bit counts.
"Understand that it truly makes a difference in that farmer's life," he says. It's economically a challenging profession and industry. [We farmers] do it because we love it."
Want to see Barthel's Farm Market and Creamery for yourself? Stop by the farm market at 8057 Route 209 in Ellenville for local produce and a scoop of ice cream or two.