TEN YEARS AGO, if you went looking for organic vegan ice cream at a grocery store, the number of options you'd have found would have been few and far between. In a restaurant? Forget it. But the market changed and consumers now are hungry for dairy-free items (call it a food trend). Not surprisingly, one Hudson Valley brand forecasted the demand early on.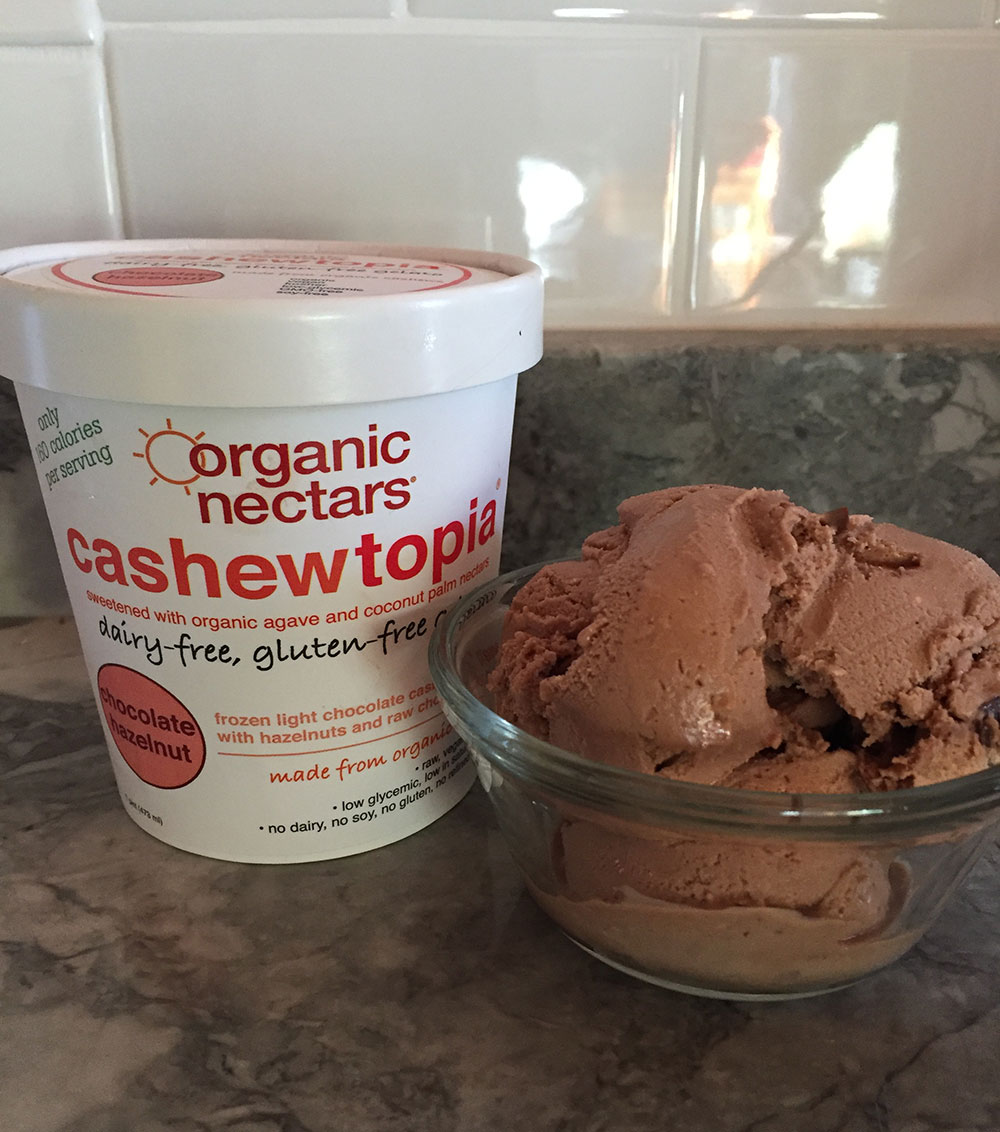 Appropriately named Cashewtopia, the raw vegan, certified organic cashew creme gelato was created in 2008 by Lisa Protter and Steve Treccase, founders of natural vegan food company Organic Nectars. Handmade in small batches using the company's own line of raw agave syrup and coconut sugar, Protter and Treccase developed the cashew-butter frozen dessert in their weekend home, then moved production to a 5,000-square-foot facility near Saugerties to meet the demand. The company's products, which include raw cacao, vegan coconut sugar chocolate, goji berries and more, are now marketed nationwide.
"We had a feeling that organic vegan food was going to be quite a revolutionary thing when the new century turned around," Protter says. "In the last five years, the audience for it has exploded. The food world has changed so much—even people who aren't vegan, diabetic or gluten-free are still choosing to eat some of their diet that way."
Coming in at a light 150 to 180 calories per serving, the naturally sweetened treat is available in six flavors: vanilla bean, chocolate, mint chocolate swirl, pistachio, strawberry and chocolate hazelnut. The award-winning dessert is widely available at local grocers, including Sunflower Natural Food Market (Woodstock); Hannaford's (Kingston, Red Hook, Wappingers Falls and Highland); Adams Fairacre Farms (Kingston and Wappingers Falls); and at restaurants like Garden Café (Woodstock). Prices for the gelato are about $3.99 for 4-ounce cups and $7.99 for a pint.