Hudson Valley chefs, celebrating the kickoff of Hudson Valley Restaurant Week in October, praised the products from a small Orange County farmstead dairy whose raw milk cheeses quickly became the favorites of the night.
The cheese was from 5 Spoke Creamery, an historic (now solar-powered) Goshen farm owned by Barbara and Alan Glustoff. Hand-crafted within hours of milking their herd of grass-fed, pasture-raised Holsteins, their European-inspired artisanal cheeses are aged in an on-site cave.
If you're crafting a cheese plate or comfort food dish this season, the lineup of cheeses from 5 Spoke Creamery that so impressed the chefs should be high on your shopping list–they'll add a touch of surprise and tradition that will make any dinner or holiday party memorable.
Harvest Moon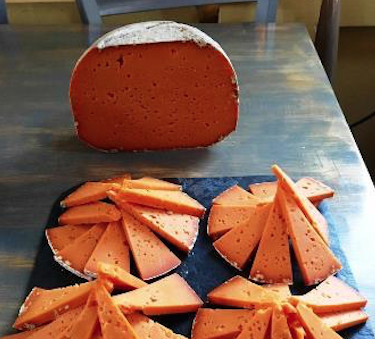 The 2013 FDA ban on Mimolette sparked the inception of this rich, bright orange cheese. Cheese molds sourced from France are used for this variety, which offers hints of butterscotch that evolve with age.
Crawford
Pair this traditional, cloth-bound cheddar with a full-bodied Cabernet and watch the smiles emerge. Its firm texture is crumbly yet creamy, with pronounced acidity and a nutty flavor.
Porter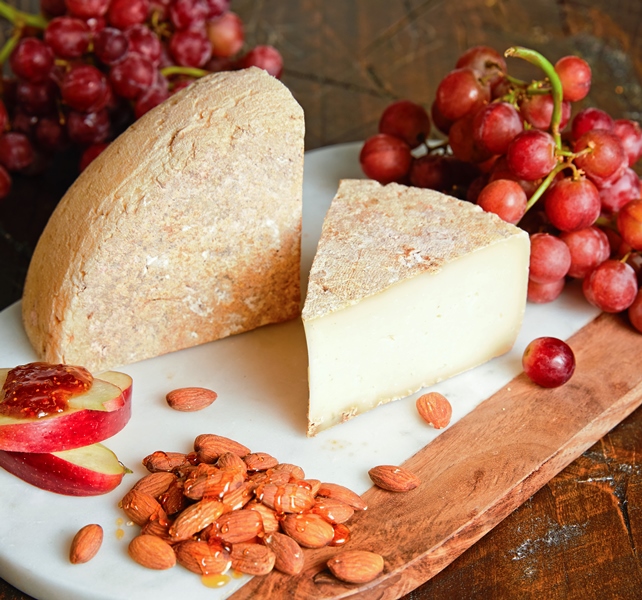 This semi-hard wheel is a local take on French Tomme de Savoie. The light, golden-ivory interior offers rich buttery notes, while the rind is earthy and aromatic.
Tumbleweed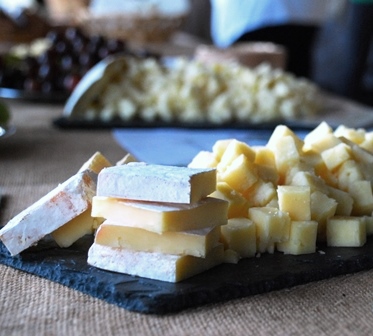 This semi-hard Cantal Fermier-and-cheddar hybrid is aged 12 months in the cave. Its nutty flavor finishes with a touch of sweetness. Great for entertaining–serve it with figs or a touch of honey and balsamic vinegar.
Forager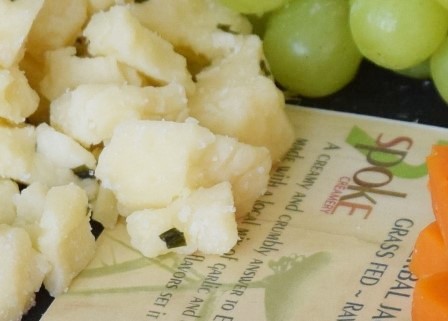 This delicate yet tangy cheddar is infused with a mix of local garlic and chives. It's a great melting cheese, and the texture makes it perfect in traditional comfort foods like macaroni or as a topper on big holiday burgers.
---
To find 5 Spoke Creamery cheese at a local retailer near you and to learn more about the farm, visit 5spokecreamery.com.