Serves about 12
Ingredients
Sweet Potato Casserole
6 cups mashed sweet potatoes, boiled and peeled
3 tablespoons brown sugar
1/2 cup orange juice
2 tablespoons bourbon
1/4 cup heavy cream
Salt and pepper to taste
Sweet-and-Salty Streusel Topping
2 sticks unsalted butter
2 cups brown sugar
2 cups thick-cut oats
2 cups flour
1/2 cup shelled pumpkin seeds, shelled sunflower seeds, crushed walnuts and crushed pecans
1 tablespoon fresh thyme, finely chopped
2 teaspoons fresh sage, finely chopped
2 teaspoons fresh rosemary, finely chopped
Salt and pepper to taste
Method
Sweet Potato Casserole
Preheat oven to 350° F
Peel, cube and boil sweet potatoes until soft. Mash until smooth.
Whip together mashed sweet potatoes, brown sugar, orange juice, bourbon, heavy cream and salt and pepper.
Pour into ungreased 9-inch by 11-inch pan.
Sprinkle streusel topping evenly over pan [recipe follows].
Bake at 350° F for 45 to 50 minutes until golden brown and warmed through.
Sweet-and-Salty Streusel Topping
Mix together brown sugar, thick cut oats, flour, pumpkin seeds, sunflower seeds, walnuts, pecans, thyme, sage, rosemary and salt and pepper.
Warm a thick-bottomed skillet over medium heat.
Slice butter into tablespoons.
Add butter to skillet, whisking frequently until browned with nutty aroma.
Mix browned butter into dry ingredients until crumbly.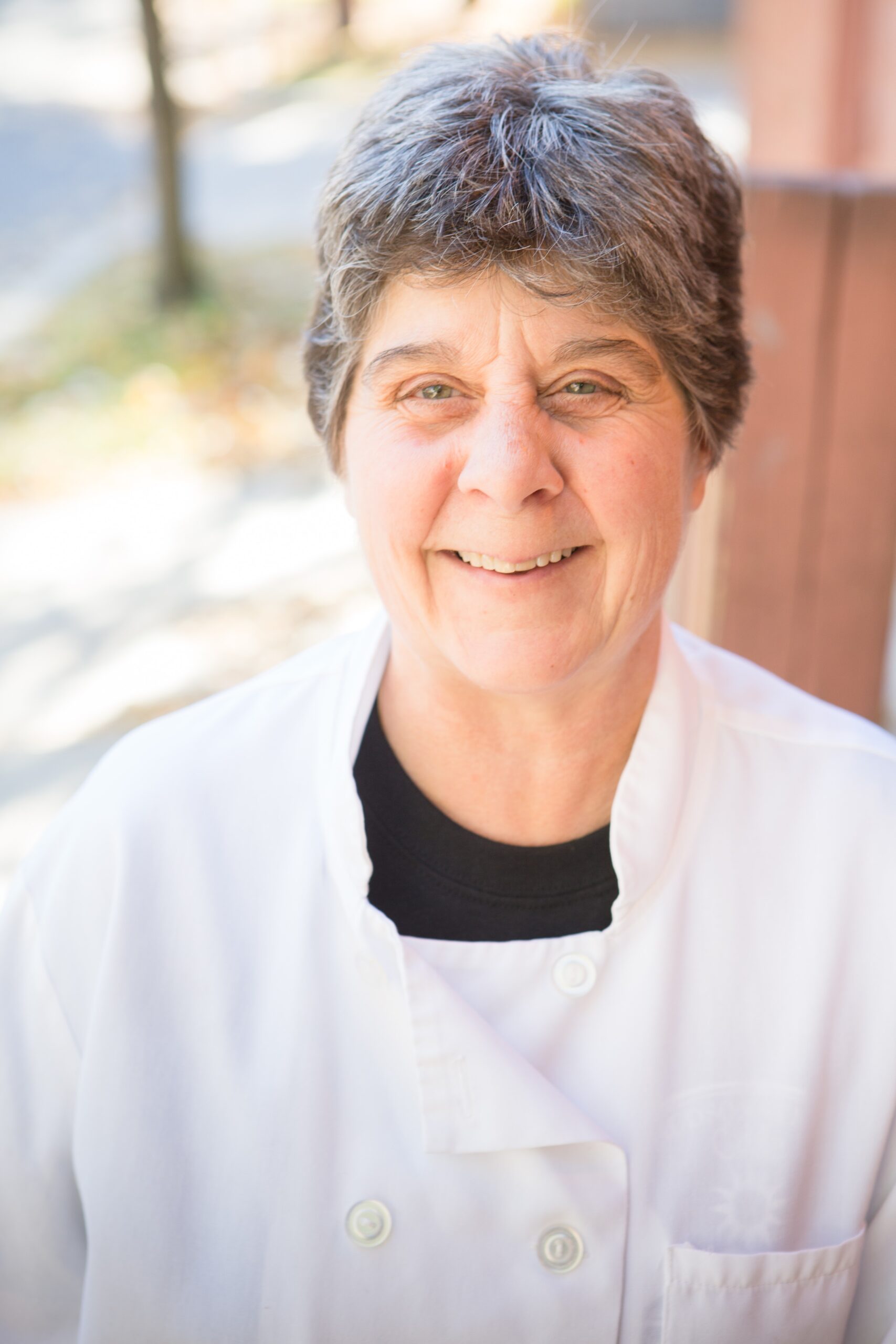 I grew up in Alabama and my grandmother was this great old southern cook. The ingredients came from the garden outside, mostly. Every Thanksgiving, her favorite holiday, it would be a spread—anything you could think of—and one of her dishes was a whipped sweet potato. She would have the streusel topping with pecans from the garden. I like sweet-and-salty and brown butter, so I changed it to a brown butter streusel with fresh herbs.