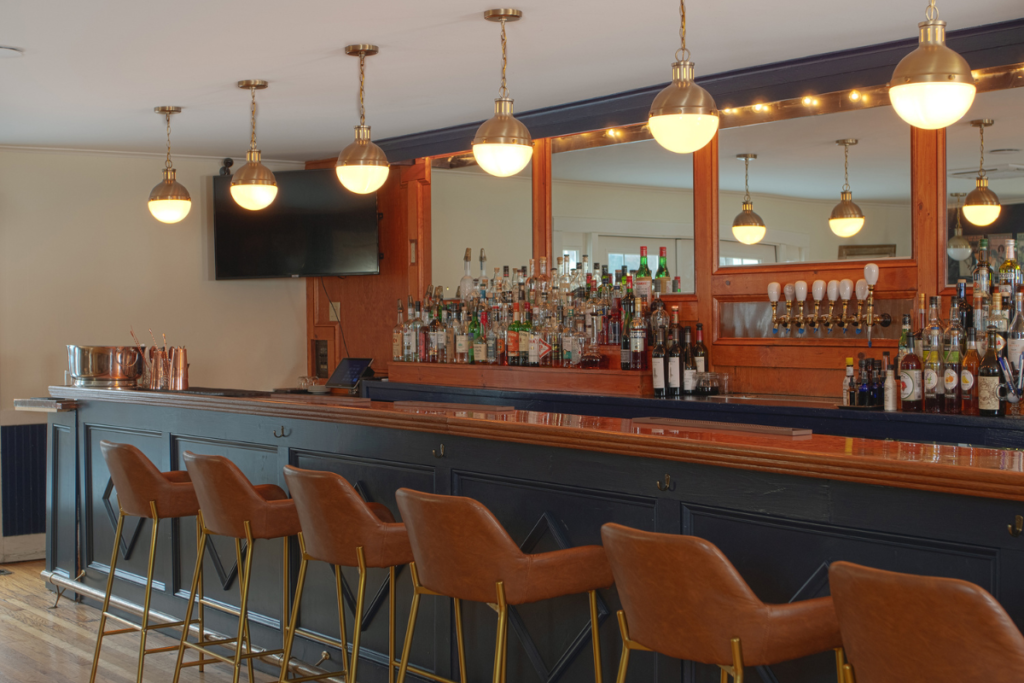 Situated alongside the Sawkill Creek River, a tributary of the Hudson River, the Millstream Tavern hosts an 80-seat indoor dining area that includes original millwork. Large expansive windows flood the venue with natural light and provide outstanding views of the surrounding area's lush greenery. A newly constructed large wooden wraparound bar features gold-accented globe lighting, and an oversized fireplace provides quiet warmth on chillier days. During the warmer months, guests are invited to enjoy the beauty of the Millstream Tavern's location by dining outdoors on the deck overlooking the river's quiet rippling waters.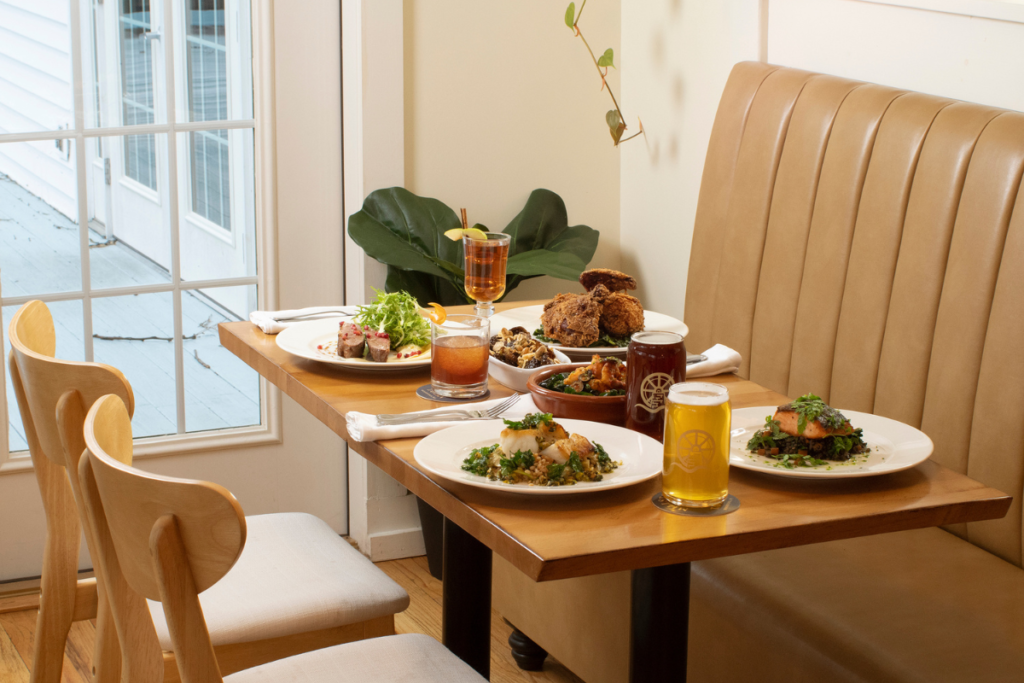 The Millstream Tavern is rich in history. Located at the entrance to Woodstock, this 1700s mill house was used to process flour from 1788-1925. Prior to Millstream, it served as the Provisions Restaurant & Pub before it was leased by Shale Hill Hospitality and completely gutted and renovated in December 2020. With the kitchen and dining room update, and construction of the new bar complete, the restaurant opened its doors in April 2021 as the Millstream Tavern, with the original mill wheel still intact. They offer an elegant menu of seasonal American fare that changes weekly and focuses on local farms and purveyors.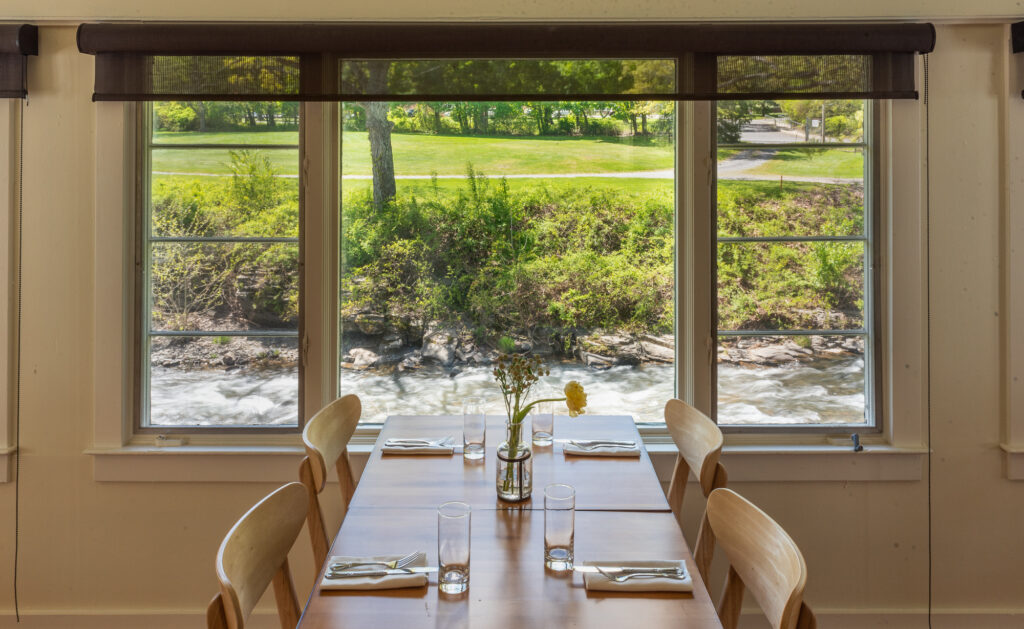 A new popular offering on the Millstream Tavern menu is Thursday nights Fried Chicken & Half Price Wine Bottles, which features locally sourced buttermilk fried Snowdance farm chicken with sauteed greens and hot honey, and half-price bottles of wine with any purchase. A jazz brunch on Saturdays and Sundays offers a casual brunch menu and an events calendar full of performances by new musicians each weekend day. In addition to its fresh, seasonal menu highlighting locally sourced ingredients, the Millstream Tavern offers a beverage menu featuring craft beer from Hudson Valley breweries, signature and classic cocktails, and a wine list focusing on natural and organic wines.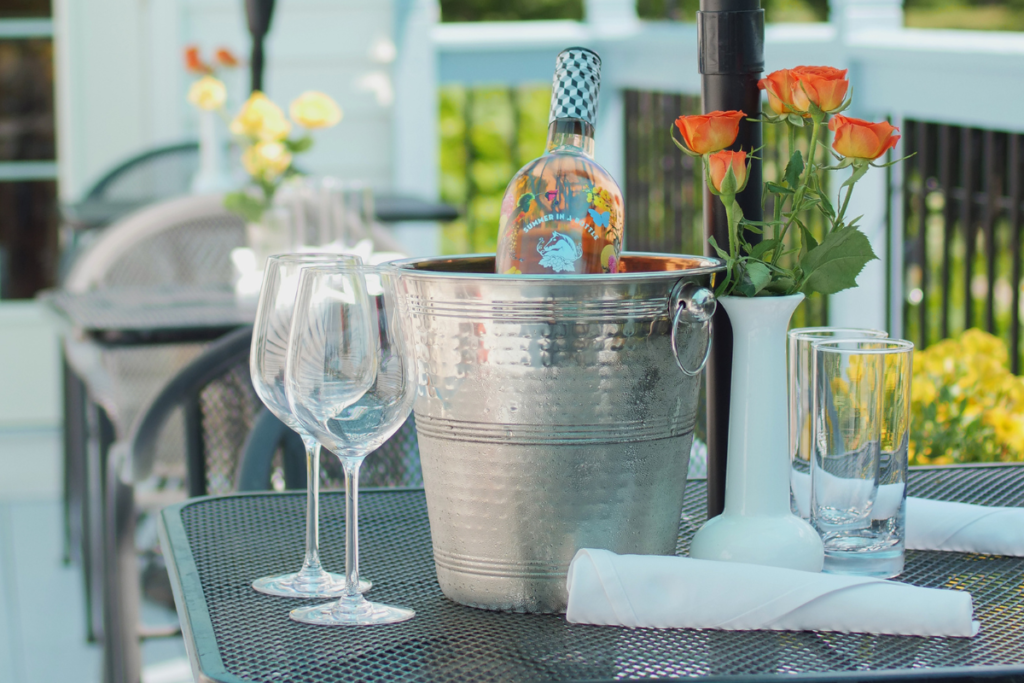 This beautiful mountain view property is available for private events, including weddings, engagement parties, graduations, and bar mitzvahs. The Millstream Tavern is open year-round for lunch and dinner Wednesday through Sunday. Online ordering and takeout options are also available.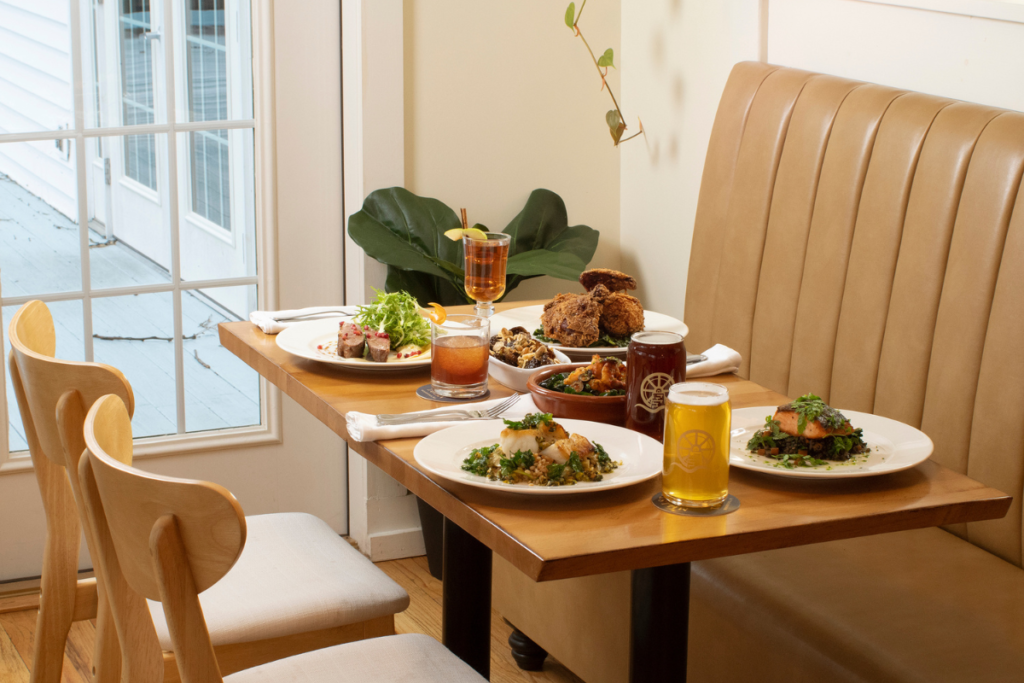 Located at 14 Mill Hill Road (at the fork of West Hurley and Mill Hill roads) at the Woodstock Golf Club, the Millstream Tavern is open to the public (golf club membership is not required) and offers abundant free on-site parking in two large lots. Reservations and walk-ins are welcome; for more information on the Millstream Tavern, visit www.millstreamwoodstock.com or call the Tavern at (845) 217-2484.
What's this?
This content is made possible by our partner. It is not written by and does not necessarily reflect the attitude, views, or opinions of the Valley Table Magazine editorial staff.