AS A LITTLE GIRL IN INDIA, my mother, Mina Rao, would watch her mother cook, picking up Indian recipes to make for herself one day. When she moved to the United States, she brought some of her favorites—including gajar halwa—along with her. Now it's my turn to learn some of the secrets of Indian cooking by watching her.
Gajar (carrot) halwa is a popular Indian dessert of cooked carrots, nuts and raisins. My mother fondly recalls her mother making the dessert during the winter. "We used to look forward to it in our household when we were young during the wintertime because in north India, where I grew up, the vegetables were always seasonal," she says. "We couldn't get everything, every time, all the time—we would only have certain vegetables at certain times of the year. Carrots would come in the wintertime; they were abundant and cheap. Now [in the U.S.], of course, you can find carrots any time of the year and pretty much anywhere. It's not something you have to wait for."
On the other hand, this dessert is so rich and sugary that she's careful not to serve it too often. "I want all of us to follow healthier diets and lifestyles, so dessert has to be done occasionally and in moderation," she notes. "I reserve [making halwa] for special occasions—once or twice a year."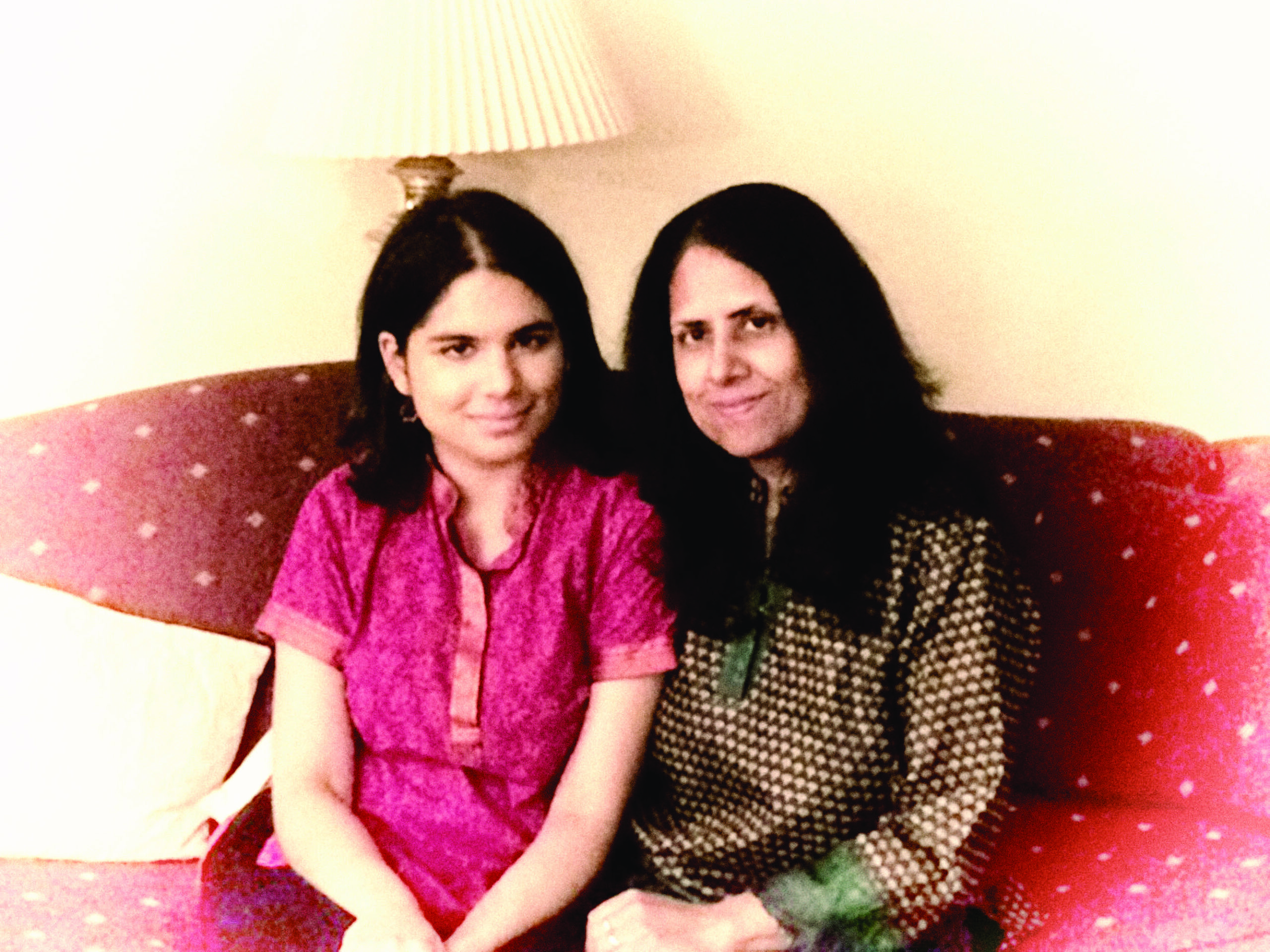 Halwa typically is prepared for festive occasions like Diwali (the Festival of Lights) which usually comes in November. It is served as part of a meal consisting of appetizers such as pakoras (vegetable fritters served with various chutneys) and dahi vadas (lentil dumplings soaked in yogurt sauce), followed by main dishes like vegetable pulao (vegetable rice), dal (lentil soup) or chole (spicy chickpeas), aloo gobi (spiced potato and cauliflower mixture), mutter paneer (cheese and peas with gravy) and pooris (fried breads). Papad (a type of cracker) and pickles are normally served on the side as condiments.
My mother loved this dessert so much that she would relish it every time it was made as if she was never going to have it again. "I would eat 'til the last little bit. I would put my finger at the end of the bowl and just lick the whole thing," she recalls. (She always ate the leftover raisins first, and so do I.)
For people unfamiliar with Indian cooking or perhaps are intimidated by the high levels of spiciness often found in Indian recipes, a little background may help. First, each region in India tends to use different, distinctive spices and, second, northern Indian cooking and southern Indian cooking couldn't be more different. Southern Indian cooking relies heavily on rasam powder (a mixture of coriander, cumin and fenugreek seeds and other spices); in northern India, the staple spice is garam masala (literally "hot mixture"), the actual components of which vary by location. Northern Indian dishes tend to contain poultry, particularly chicken, as well as lamb; in southern India, vegetarian dishes predominate and most meat is excluded.
Each region has a food item that is central to its cuisine. For northern India, it's bread (or naan), while those in southern India primarily consume rice. (Perhaps the different climate of each region explains the preferences—northern India is practically surrounded by mountains and rivers, while southern India is a peninsula bounded on three sides by the Indian Ocean, the Arabian Sea and the Bay of Bengal.)
Whether you're most familiar with northern or southern Indian cooking, this halwa dessert might be a revelation. The dish is most common in northern India, and it takes about two hours from start to finish. The time here is mostly in the prep (northern Indian dishes traditionally require a lot of meticulous preparation)—in this case, peeling and grating three pounds of carrots (more or less, depending on how many people you are serving).
Some people are intimidated by the complex ingredients and cooking methods in Indian cuisine but, according to my mom, improvisation is the key.
Indian ingredients such as ghee and cardamom powder can be found in most Indian grocery stores. (Some popular markets in the Hudson Valley include Krishna Indian Grocery in Poughkeepsie; Saraswati Groceries in Wappingers Falls; Sitar Indian Grocery in Orangeburg; MGM Indian Grocery in Congers; and Bombay Market in Nanuet.) Some of the more commonly used Indian ingredients and spices are also starting to show up in a few mainstream markets.
Some people are intimidated by the complex ingredients and cooking methods in Indian cuisine but, according to my mom, improvisation is the key. "It's a matter of experimenting and building on one's success," she stresses. "The first time you may not get it exactly as you may have eaten in a restaurant, but you can modify and try again. Different people have different tastes—some may like the taste of cilantro, others may not. So you can add different spices and put your own spin on it."
Also, my mother advises Indian cooking novices to do their homework. There are countless websites, blogs and YouTube videos that explain preparation and demonstrate technique. Some good blogs that may be helpful include indiansimmer.com, hookedonheat.com and mallikabasu.com. (If you're from the "old school" and are more comfortable holding an actual printed recipe in your hands rather than watching a YouTube video, each of the bloggers on these sites offers at least one cookbook for sale.)
So, roll up your sleeves, take your time, and improvise. Happy Indian cooking!