When autumn rolls around, Hudson Valley farm stands become even more appealing. From fresh pumpkins and gourds to hearty greens, local producers and CSAs offer so much to love. Part of the draw is the atmosphere. Quaint shops sitting on bucolic landscapes always make the trip worth it.
Moon's Gold Apiary, a homegrown craft show staple in the Hudson Valley, recently got a farm stand of its own in Clinton. Brian Moon, owner and wildflower honey producer, started back in 2014.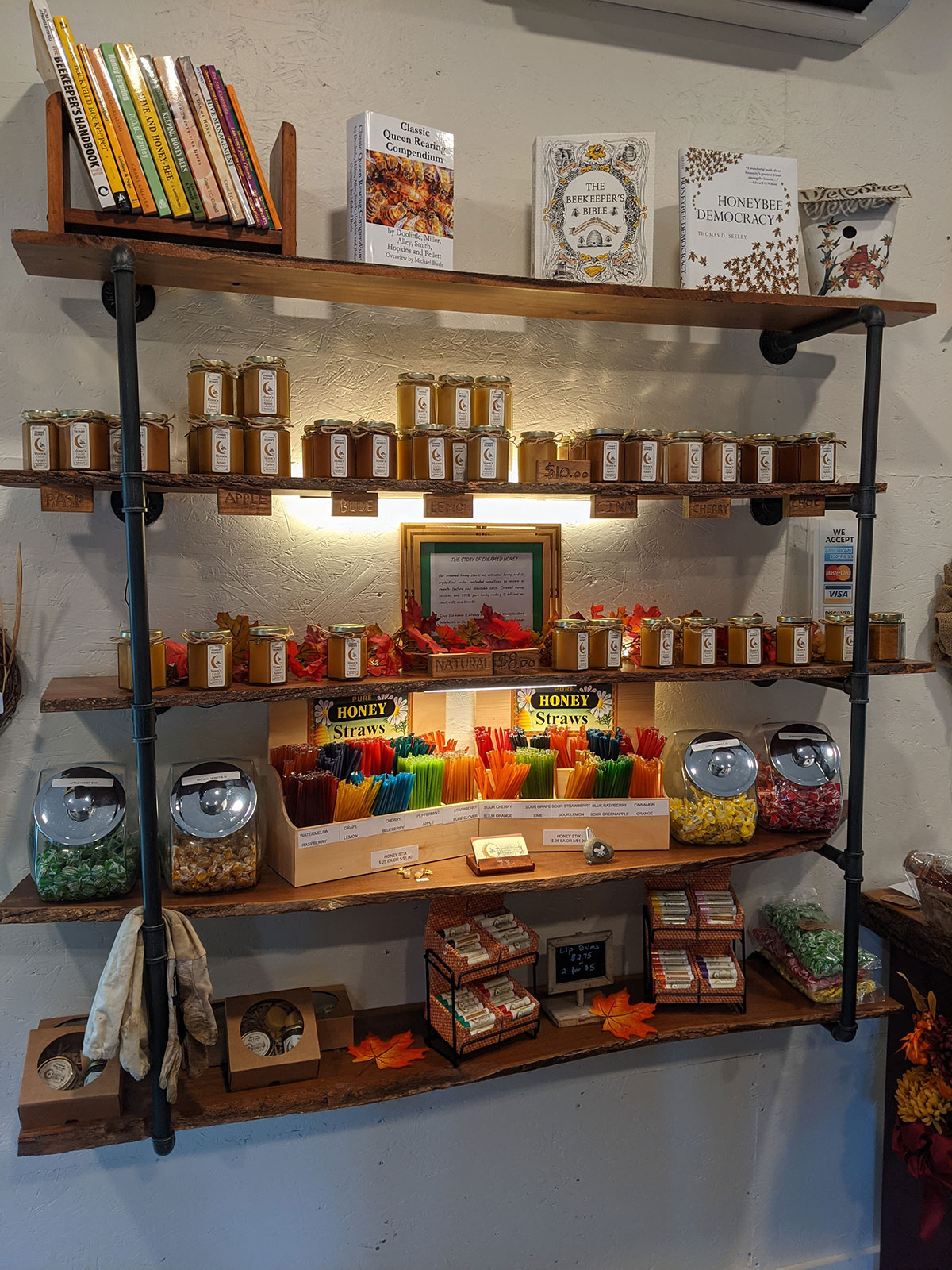 "I was basically just starting as a hobbyist, the same as a lot of other folks because there was a colony collapse disorder during that time. The bees were having a hard time so I just wanted to keep a couple of hives at my home," Moon explains. "Plus, I also have health issues with allergies and I heard local, raw honey was good for that."
Quickly, two hives grew into eight, eight into sixteen, and so on. He contacted a few local farms as he expanded. Moon sought to keep the hives along peripheries of fertile fields. Bees that forage on nectar and pollen from a wild variety of Hudson Valley flora produce delicious honey. Moon's Gold Apiary bees are free to eat what they please—Moon lets nature be natural.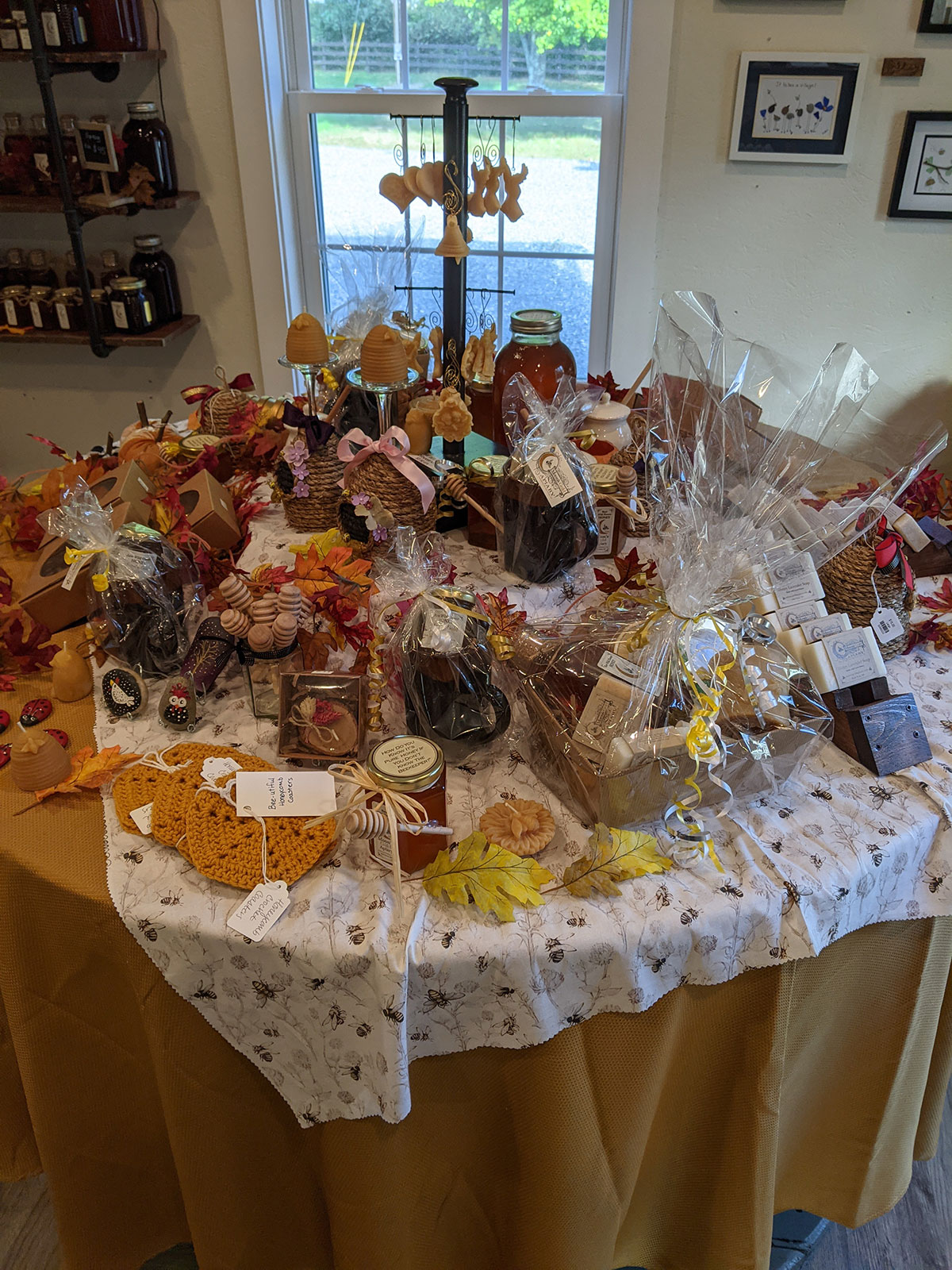 Hahn Farm in Salt Point and Meyer Farms in Chatham both keep Moon's bees onsite. Usually, these fields aren't used for anything else, so the bees are able to work undisturbed. There are also a number of "feral farms" on private properties throughout Dutchess and Columbia counties that Moon uses for additional hives. Bees are used for pollination of the farm crops, plus Moon throws in a few jars of honey. It's a win-win.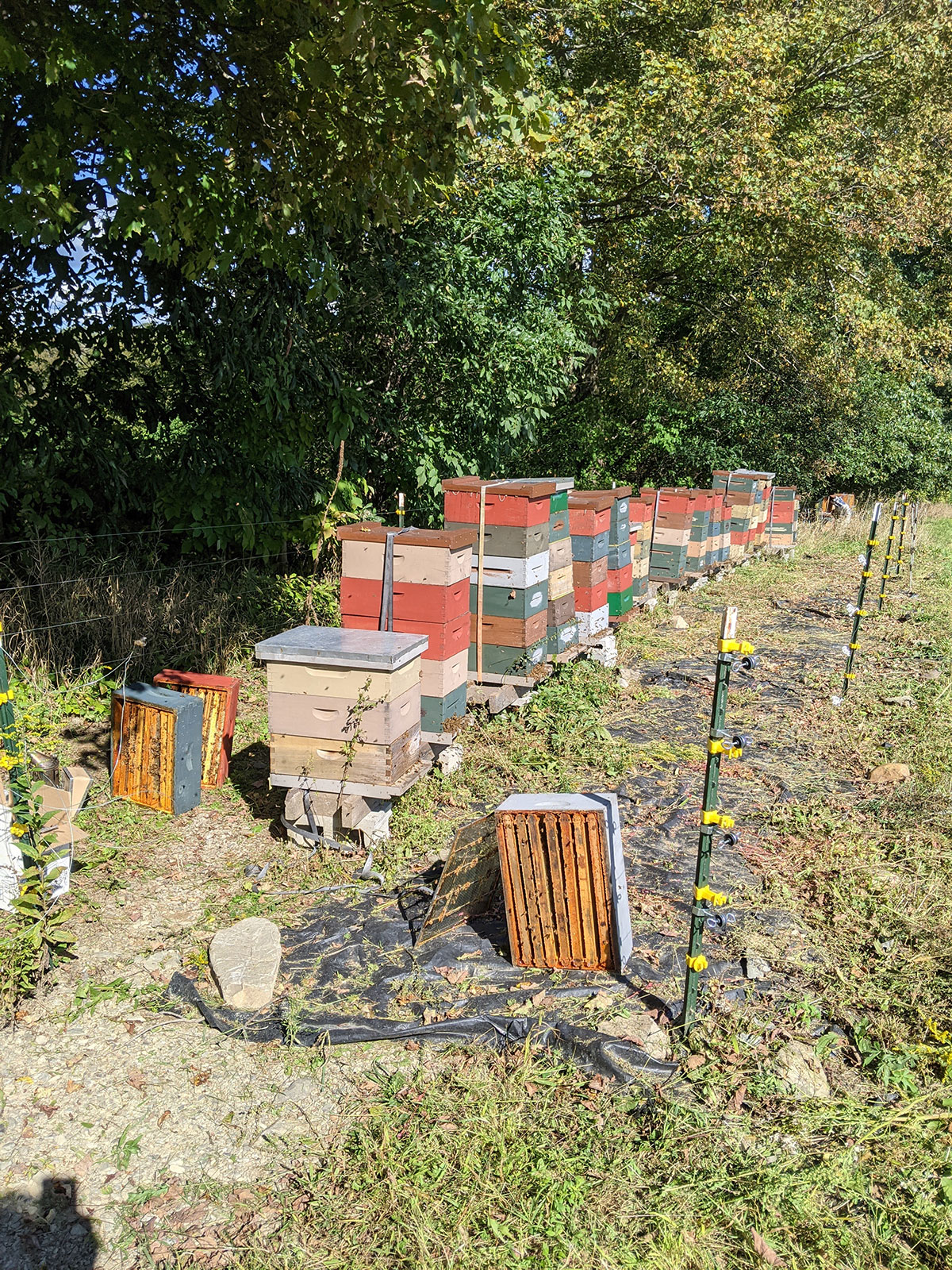 "In the springtime, you know you have your orchards blooming, you have all your dandelions and maple trees, and it makes the honey nice and sweet. In the fall, you get astrids, golden rods, and it adds a whole different element. I let my bees naturally forage on whatever they find," Moon says. Pollens from those nectar sources end up in the honey, making it great for people with seasonal allergies.
Honey is also a natural cough suppressant—why many lozenges and wellness teas contain honey. Natural sugars in the honey are great for boosting energy, and some use honey as a sleep aid. Its antibiotic and antibacterial properties have been known for thousands of years, as it was a prominent remedy in ancient Egypt.
"It's a really neat superfood that takes care of everything all on its own," Moon says.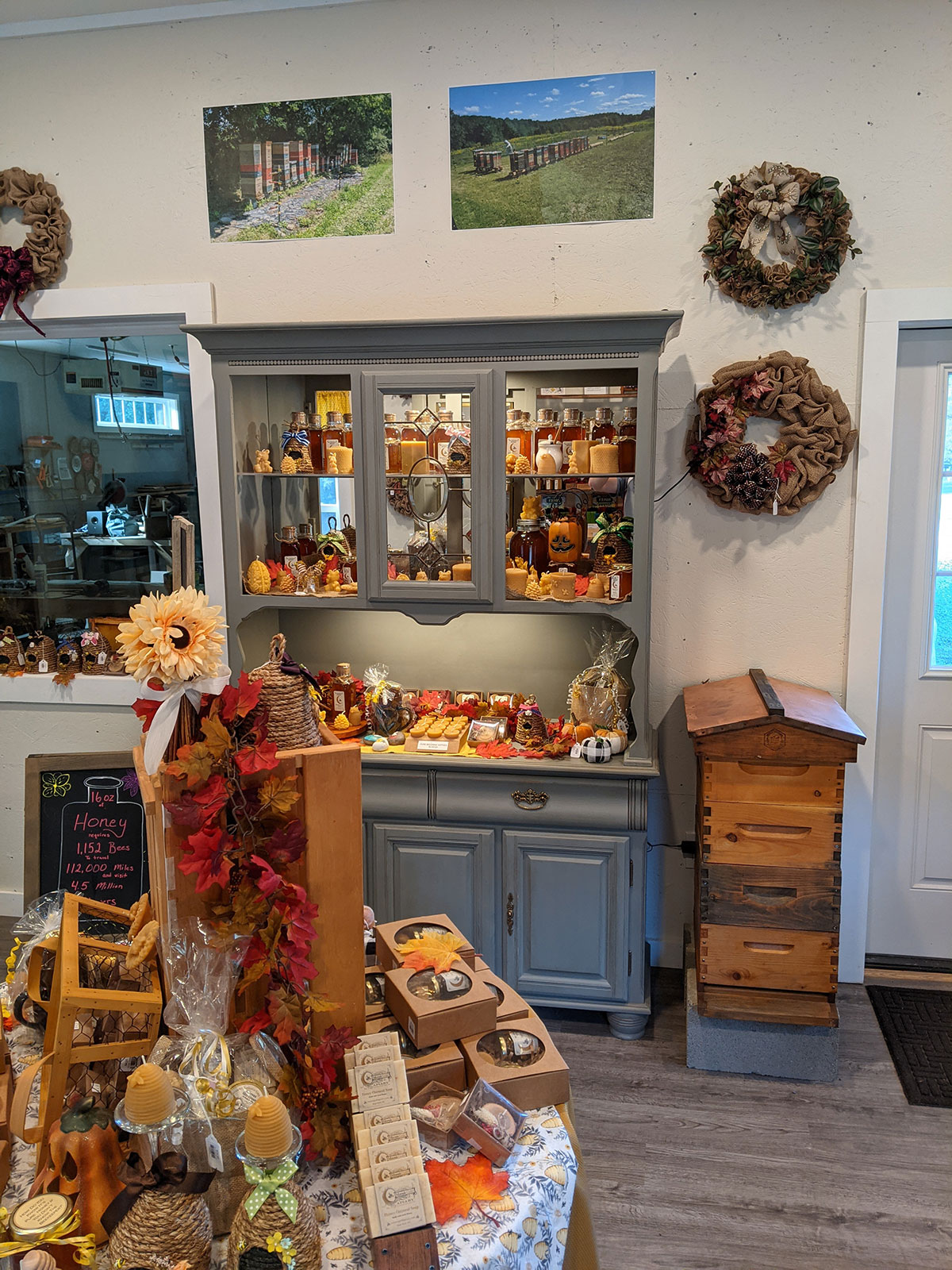 Moon's Gold Apiary garnered attention at a number of local trade shows, craft shows, and farmers' markets. Moon's operation has since grown to encompass over 20 acres of land along the Wappingers Creek in Clinton. His total collection includes more than 200 hives. Bees scale themselves up quite easily, as hives divide. The tricky part is keeping up with the equipment.
With sales, everything Moon made went right back into the apiary. Plus, both sides of Moon's family assist with the hobby-turned-business.
As for his process, Moon maintains the philosophy that the least human interaction possible leads to better products.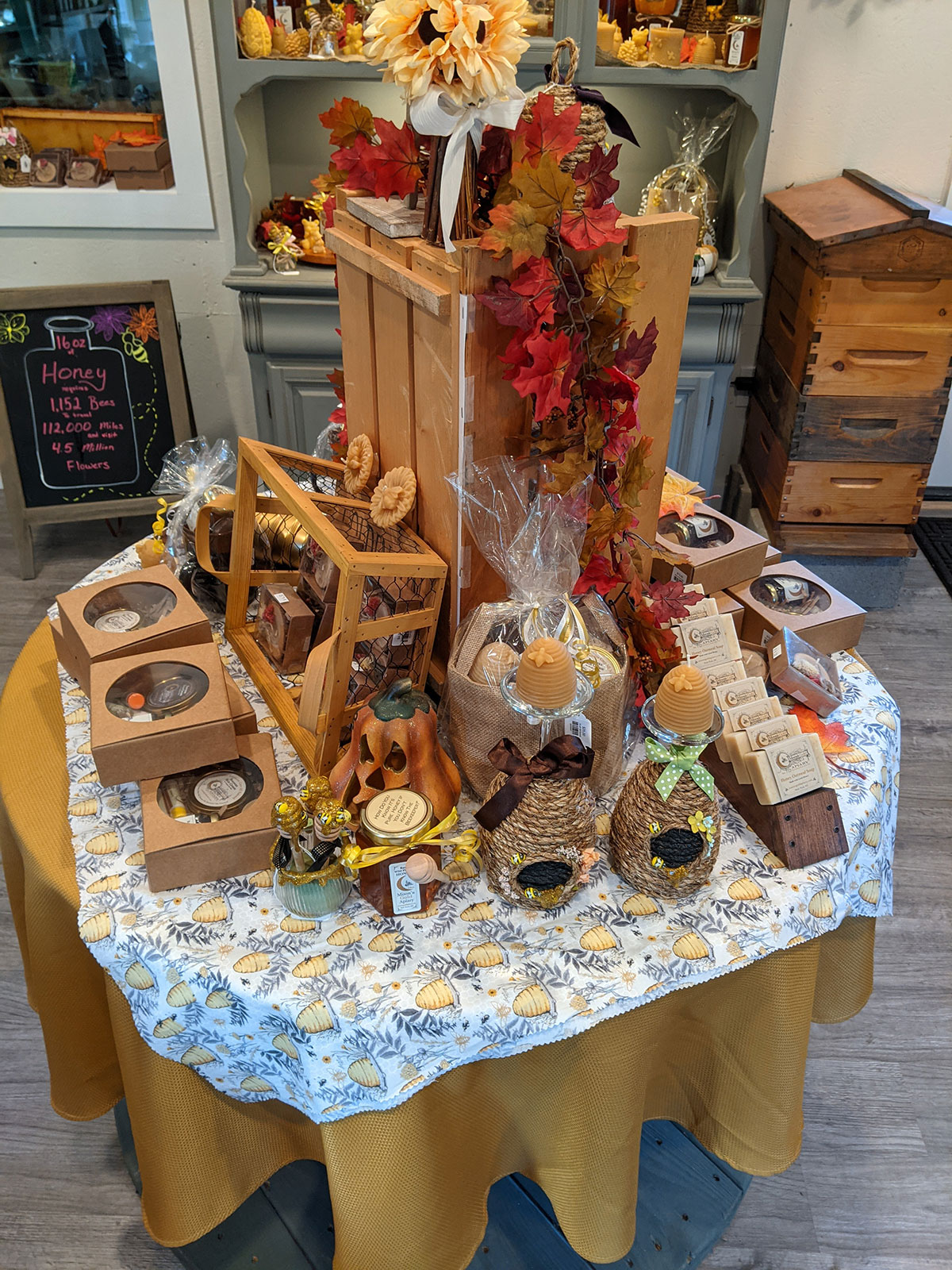 "Well, basically, I just don't touch their honey at all. It's an all-natural type of thing." However, there is a bit of work when it comes to extraction. At Moon's Gold Apiary, it all starts with uncapping the "cone." Next, Moon runs everything through a centripetal spinner, sifting out anything that doesn't belong. Excess cones and natural debris often need to be removed. After that, it all runs out into buckets and through a strainer.
Bees typically keep their hives around 92 and 98 degrees. When the honey enters Moon's stainless steel tanks, it's in that temperature range. These water-jacketed tanks maintain precise temperatures. Other than that, the bees already did most of the work, so the honey is ready to be jarred.
"I really do as little to it as possible."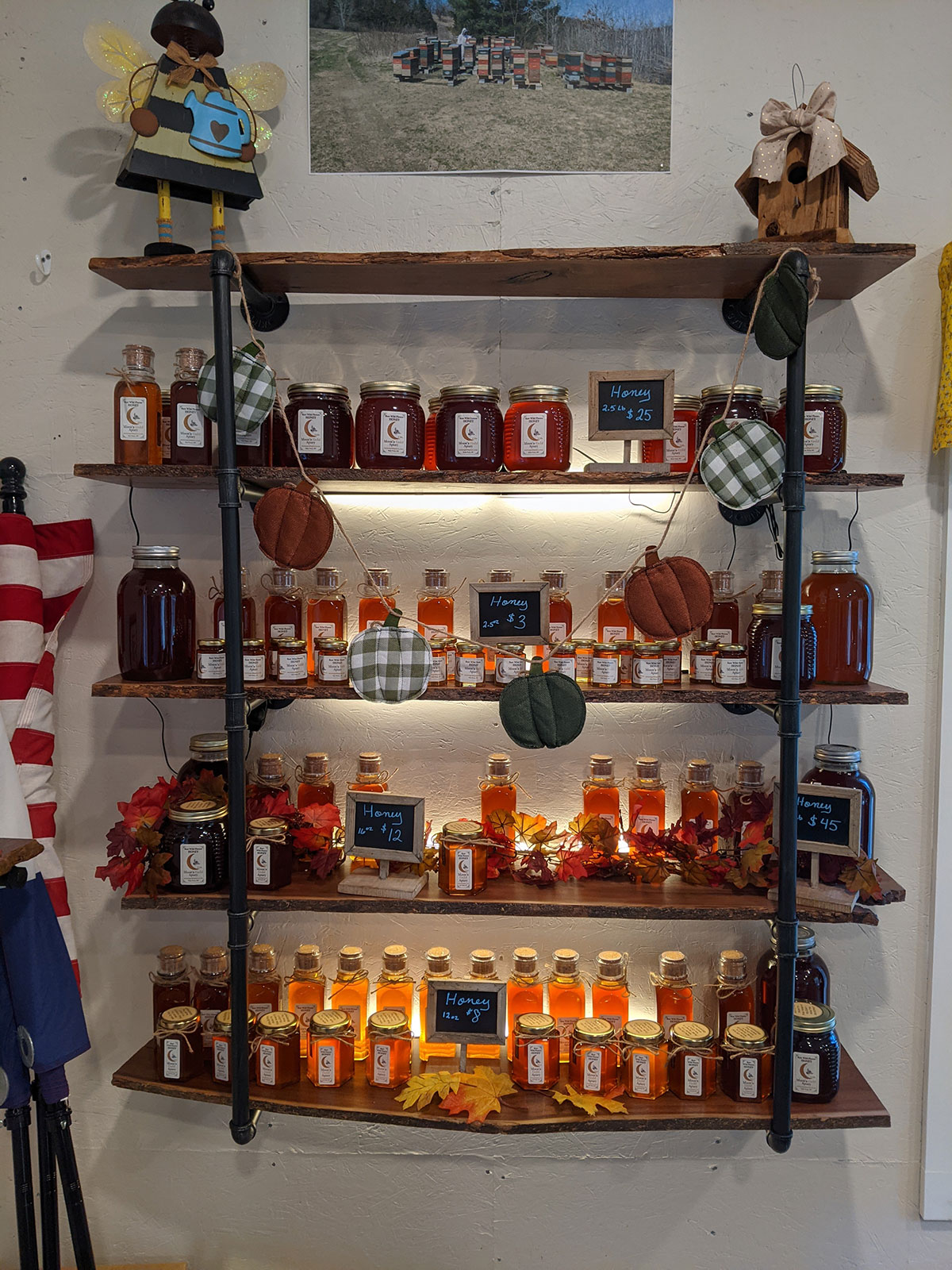 Honey itself is a great moisturizer, but Moon also uses beeswax in the skincare products. Beeswax retains moisture effectively, making it ideal for balms, skin creams, and soaps. Moon's Gold Apiary also crafts a number of beeswax candles, constructed from the raw honey pulled straight from hives. Each candle comes in the form of delightful shapes, like hedgehogs, owls, and pine cones. Think denizens of the Hundred Acre Wood, but even cuter.
The entire spectrum of honey products can be sampled through curated gift baskets. Large arrangements include a pound of raw honey, two soaps, four lip balms, a cylinder candle molded in a honey bee design, and two skin creams—one of each scent.
Moon and his family continuously expand their product line.
"Recently we've added creamed honey, which is where I control the crystallization. So, it's a bigger, smoother product that you actually use a knife to spoon out. It's delicious," Moon enthuses.
Moon's Gold Apiary also sells miniature hives in the springtime. It's a great, manageable way to break into beekeeping. If you're only in the market to enjoy the honey, pay the cute farm stand in Clinton a visit.