The bottles on Kingston Wine Co.'s Instagram feed look nothing like the wines our parents drank. Classic shades of red and white give way to deep, burnished amber; electric, raspberry red; and nearly opaque, cloudy yellow. Producers go beyond California, Tuscany, and Bordeaux to include Slovakia and Upstate New York. Wine labels look like miniature works of abstract art or album covers, and bottles are sealed with caps as often as corks. Even the language used to describe the wines eschews conventional wine-geek speak, dropping pop-culture references as easily as food pairings.
With 12,900 followers on the social media platform, Kingston Wine Co. is one of the Hudson Valley's growing slate of natural-wine-focused stores. "We're kind of like an indie bookstore or music shop; we focus on indie wines," says co-owner Michael Drapkin, who opened the shop in 2013. "Natural, organic, and biodynamic wines are the focus. Ninety percent or more of our wines are dedicated to those three categories, with natural being the heaviest of the three."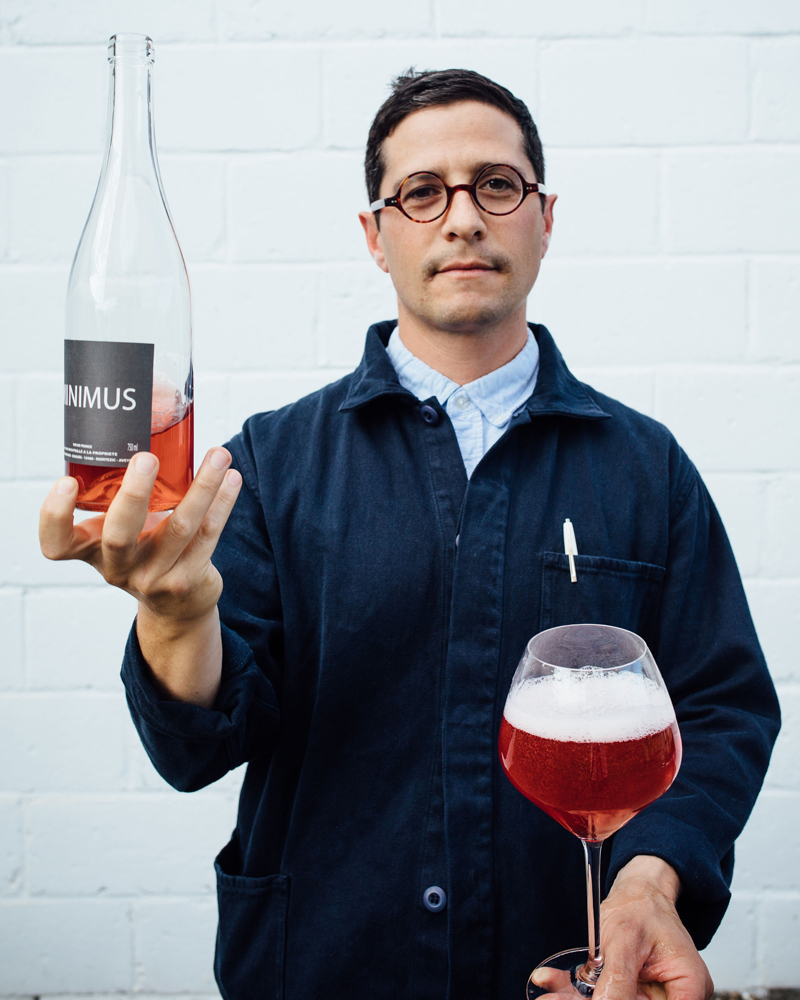 We're kind of like an indie bookstore or music shop; we focus on indie wines.

— Michael Drapkin
Exactly what constitutes natural wine is up for debate. The term doesn't have a regulated definition, but industry cognoscenti generally agree on some characteristics. To be considered natural, grapes should be farmed organically and/or biodynamically, though certification as such is not required.
Fermentation should be spontaneous, using native yeasts on the grape skins or in the cellar. Additives are not used, including the more than 70 USDA-permitted substances that winemakers may add to conventional wine without listing them on the label, though some producers do add very minimal amounts of sulfur dioxide (how much is hotly contested). Similarly, nothing should be stripped from the wine, and natural wines generally avoid heavy filtering.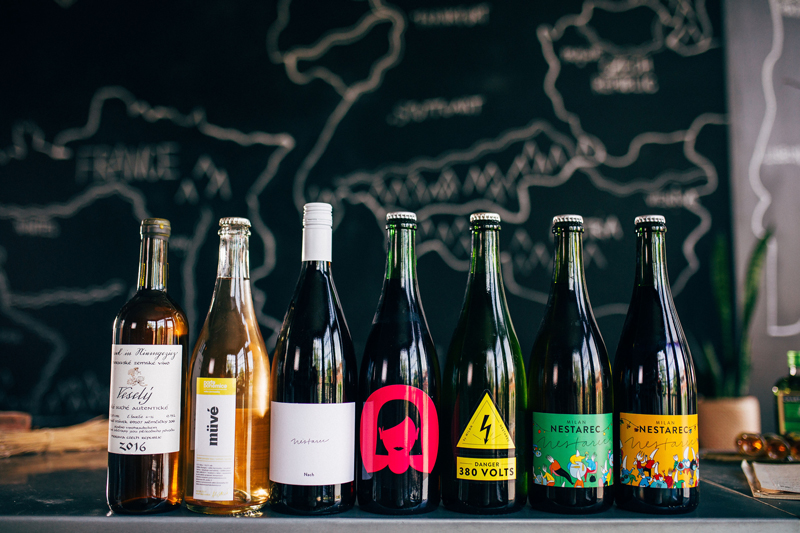 ---
Wine Geek Glossary
Biodynamic
A farming strategy that sees the vineyard as a self-sustaining ecosystem. Biodynamic winemakers often use compost, and time harvests to celestial cycles in order to improve taste and texture.
Conventional
A term for non-natural wine, defined by the use of technical intervention, including chemical pesticides and herbicides, lab-grown yeasts, and additives.
Glou-Glou
Onomatopoeic French slang for chuggable, light reds.
Lo-Fi
A shorthand term for the minimal-intervention approach to winemaking.
Organic
Regulations vary by country, but generally, organic wines are made from grapes farmed without the use of synthetic fertilizers, pesticides, and herbicides. Many small-scale growers operate in the spirit of organic agriculture, without obtaining costly organic certification.
Pétillant Naturel​
Popularly called pét-nat, a style of sparkling wine made in the ancestral method, where the wine finishes fermentation in the bottle, creating a natural fizz.
Skin Contact
A style of white wine made like a red, where grape must is fermented with the skins and seeds, lending an orange hue and tannins to the finished wine.
Sulfites
Though they occur naturally in the winemaking process, the addition of more sulfur dioxide as a preservative is a hot-button topic for the natural wine community. Wines with more than 10 parts per million must include "contains sulfites" on the label per U.S. regulations. Some believe fewer sulfites mean fewer hangovers.
Zero-Zero
A wine made without additives or added sulfites.
---
These principles aren't new to winemaking. For thousands of years, most wines were "natural," before industrialized intervention became commonplace in the mid-1900s. By the early '80s, small-scale French vintners sparked the current natural-wine movement by producing interesting, different wines using traditional techniques in defiance of conventional winemaking. By the 2000s, natural wine had gained traction and spread to other wine-producing regions, and importers began bringing more of these bottles to the U.S.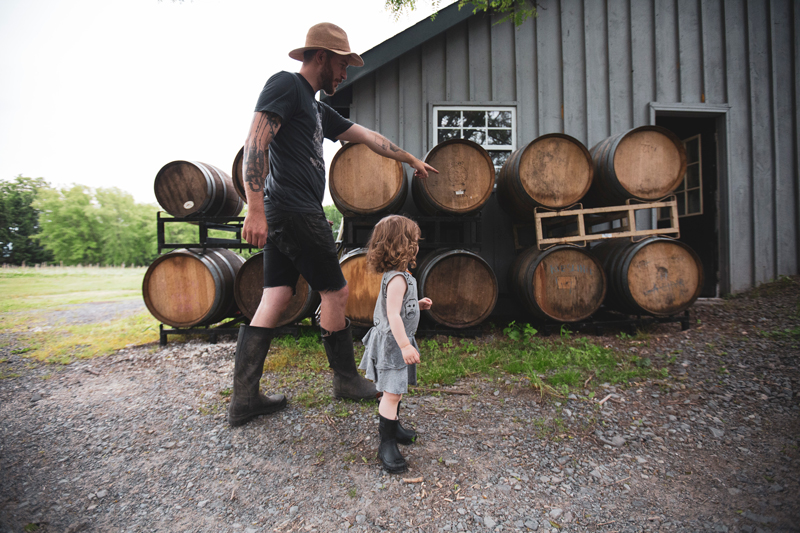 "When the modern movement began, these were the underdog regions and grapes of the wine world, where you could get really great bang for your buck," explains Drapkin. "Natural winemakers were farming their lands carefully [and were] transparent about what they added to their wines. If I was going to do my best to source carefully farmed foods, why shouldn't the same apply for the wine in my glass?"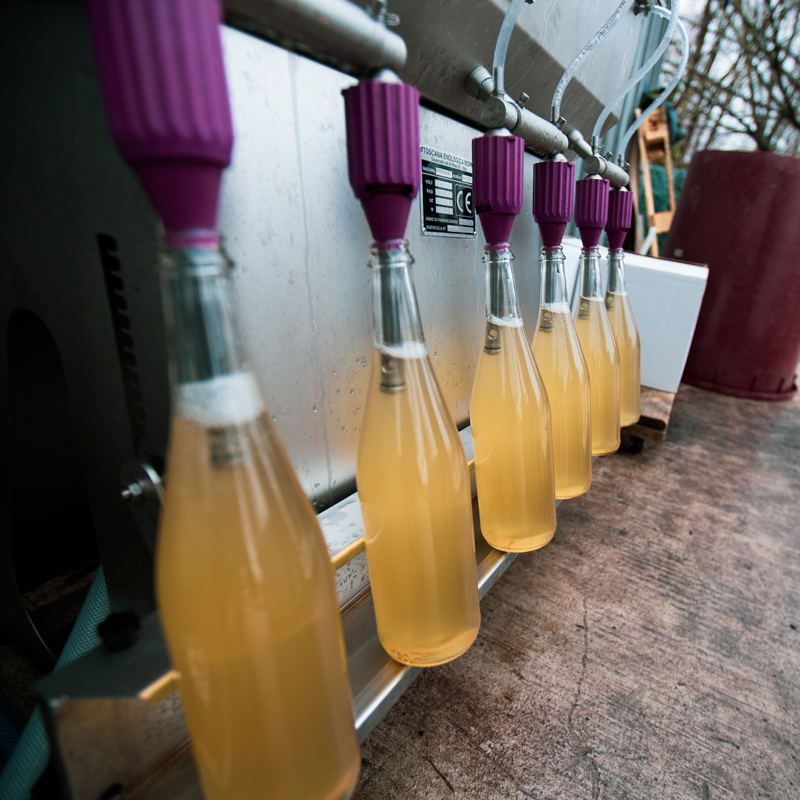 From the consumer standpoint, what a natural wine should be is equally up for debate. "There are people who have loved the natural wines out of Europe, which are clean, clear, and precise. Then, there are people who are like, 'Give me the funkiest, cloudiest thing you have,' and think that's what makes it natural," says Todd Cavallo, proprietor of Wild Arc Farm in Pine Bush. A farm winery and advocate of natural wine production in the Hudson Valley, Wild Arc sources grapes only from New York State, and works with local growers to transition their vineyards to organic practices. (Wild Arc's own 10-acre vineyard is currently under development.) "That's part of our mission to show that you can make great natural wines in New York and the Hudson Valley," says Cavallo. "We've had really good luck getting people on board."
---
Try the Trend
These are the bottles some of our favorite natural wine shops are loving right now.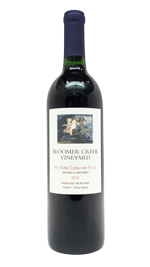 Bloomer Creek Vineyard
Cabernet Franc 'Vin d'Eté' 2018, $23.99
Kim Engle and Debra Bermingham of Bloomer Creek stand out for their organic approach to life, art, and, of course, winemaking. This Vin d'Eté captures their adventurous winemaking spirit with crunchy berry fruits on a lithe frame.
Sam Lozoff
Artisan Wine Shop, Beacon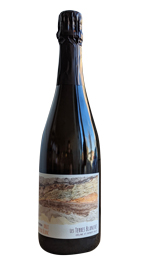 Liten Buffel
De la Terre Pour la Winediva, $26.40
A magical wine by a New York winery, made from Pinot Gris fermented on grape skins, it has a creamy body with hints of toasted coconut and baked pineapple.
Eliza Starbuck & Eric Wirth
Flowercup Wine, Cold Spring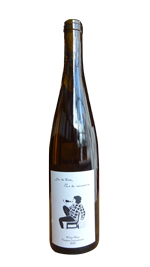 Domaines des Terres Blanches
Brut Ancestral 2017, $25
Chenin blanc is having a moment in the industry right now, and this sparkling expression of the grape is exactly why. We love this bottle for its fresh, crisp minerality followed by a clean, dry finish.
Shai Kessler
Reed Street Bottle Shop, Coxsackie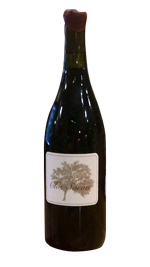 Clos Saron
"Home Vineyard" Pinot Noir 2014, $69.99
Gideon Beinstock has long been on the cutting edge of biodynamic farming and minimal-intervention in California winemaking. [This wine] sings with mineral-driven notes of raspberry, cherry, and pomegranate.
Derek and Carol Todd
Wine Geeks, Armonk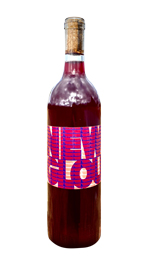 Donkey and Goat
New Glou 2019, $32.99
Tracey and Jared Brandt started crafting natural wine in California around 2003, making them very much pioneers of the modern Cali wine scene. New Glou is modeled after the youthful wines of France…harvested, fermented, and bottled all within the same year. The process yields a juicy, light, chillable, and swallow-able red.
Michael Drapkin
Kingston Wine Co.
---
Yet, not all Hudson Valley winemakers are fans of the natural-wine credo. At Whitecliff Vineyard & Winery in Gardiner, owners Michael Migliore and Yancey Stanforth-Migliore produce more than 30 different wines with grapes grown on 30-plus acres of Hudson Valley-grown vines. "It's something of a marketing trend [that has been] promoted pretty heavily by folks who are intensively involved in the wine world," says Stanforth-Migliore of natural wine. "I'm very aware that there are places that will not buy our wines because they don't match their definition of natural, which also requires organic agriculture."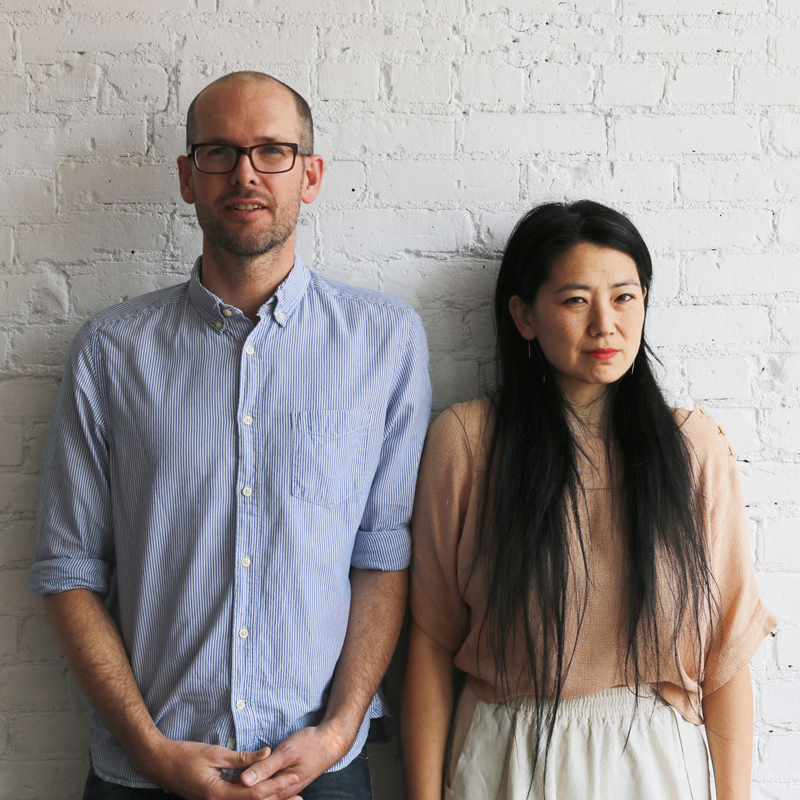 Last year, Whitecliff produced two wines in the vein of the natural movement, but chose to label them as non-intervention instead. "I dislike the term 'natural' because it implies that all other wines are unnatural, and that is frankly inaccurate," says Stanforth-Migliore. "[We're] a handcrafted, artisanal-scale winery. Our goal is to make the best-quality wines we can produce."
For natural winemakers, the best wines they can produce often demand equally enticing branding. "There is definitely an aesthetic dimension to it," says Drapkin. "We're seeing a lot more attention being paid to the way the bottle looks, because it's a full experience."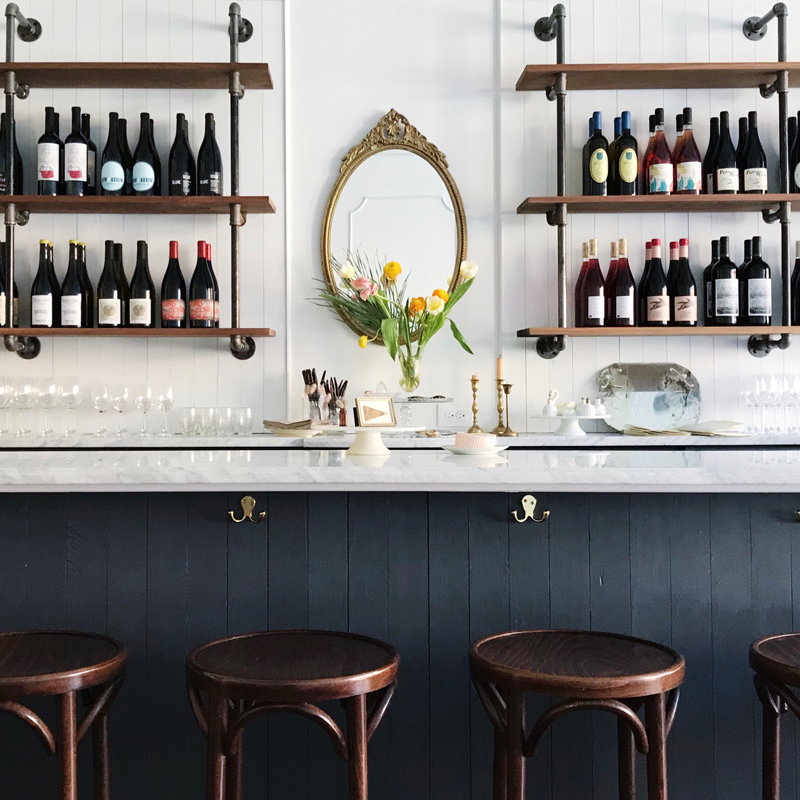 The language used to discuss wine has evolved, too. "It's no secret wine has a history of stuffiness," says Tracy Kennard of Brunette, a wine bar in Kingston with an all-natural selection. "We want to talk about wine in a way that is playful, approachable, useful, and hopefully intriguing. We find customers are more willing to try a wine or grape they know nothing about. They are more comfortable asking questions."
I dislike the term 'natural' because it implies that all other wines are unnatural, and that is frankly inaccurate.

— Yancey Stanforth-Migliore
Eye-catching bottle design and a cache of cultural references helps natural wine thrive on social media. "The door is more ajar than with conventional wines because the language is a bit more accessible and because of the aesthetics," explains Drapkin. "Social media is an important part of our business in that we can connect with consumers across the globe. The appearance and language help get people engaged, and then you can dig a little bit deeper into more factual information about the wine or the maker."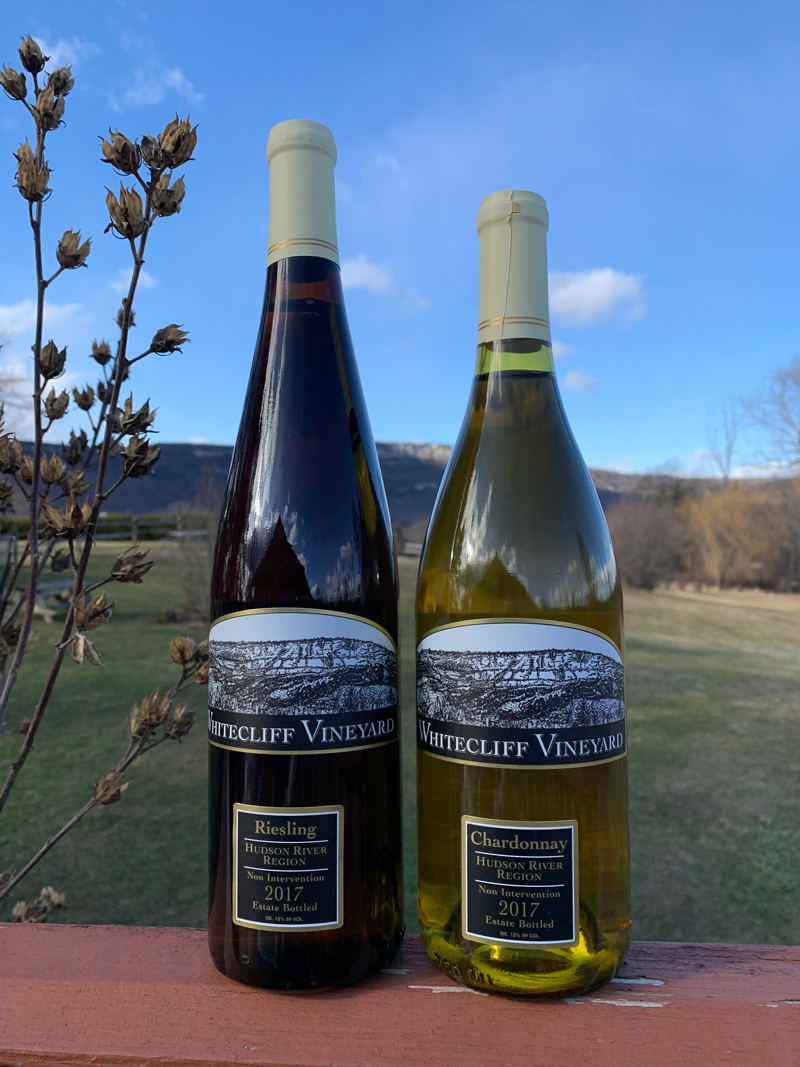 For Wild Arc, social and mainstream media attention helped raise the profile of its piquette, a drinkable wine byproduct that's made from a second extraction of grapes. "It's a no-brainer economically," says Cavallo, who shared information about the historic method with other producers, many of whom will release their own piquette this year. "We'll get a mention on Instagram or a story in a magazine, and we'll see hundreds of new followers in the days following."
Can natural wine revolutionize the industry as a whole? "Many natural wine producers are owner-operated, independent businesses farming very small plots of land. Scaling up is not an option for them," says Kennard. Still, Drapkin is cautiously optimistic about the future. "People are talking about it. More people are farming organically and biodynamically, are transparent about their products. Wines are coming from the Czech Republic, Slovakia, and Georgia. As more people are making natural wines, maybe the word becomes less relevant, and it just becomes wine again."