EVERY YEAR, I AM FORTUNATE ENOUGH to have about three weeks of vacation, a summer break during the month of July. Apparently, I am constitutionally incapable of planning a trip during this downtime that is not focused on a wine region. In the past, I might have traveled to some of the great vineyards in Europe, South America, or Australia, or spent time learning about the best vines and wines in California, Washington or Oregon. For the past two years I have set my sights closer to home, exploring the wonderful vineyards and wines of Long Island.
I am also fortunate to have lifelong friends who have a summer place on Shelter Island; he's a chef, she's a pastry chef. They have extended a standing invitation for me to join them in their beautiful home during my vacation time. So I get in my car and drive for about three hours to the ferry in Greenport, and then both my car and I take a short trip on the ferry to Shelter Island, which is truly beautiful.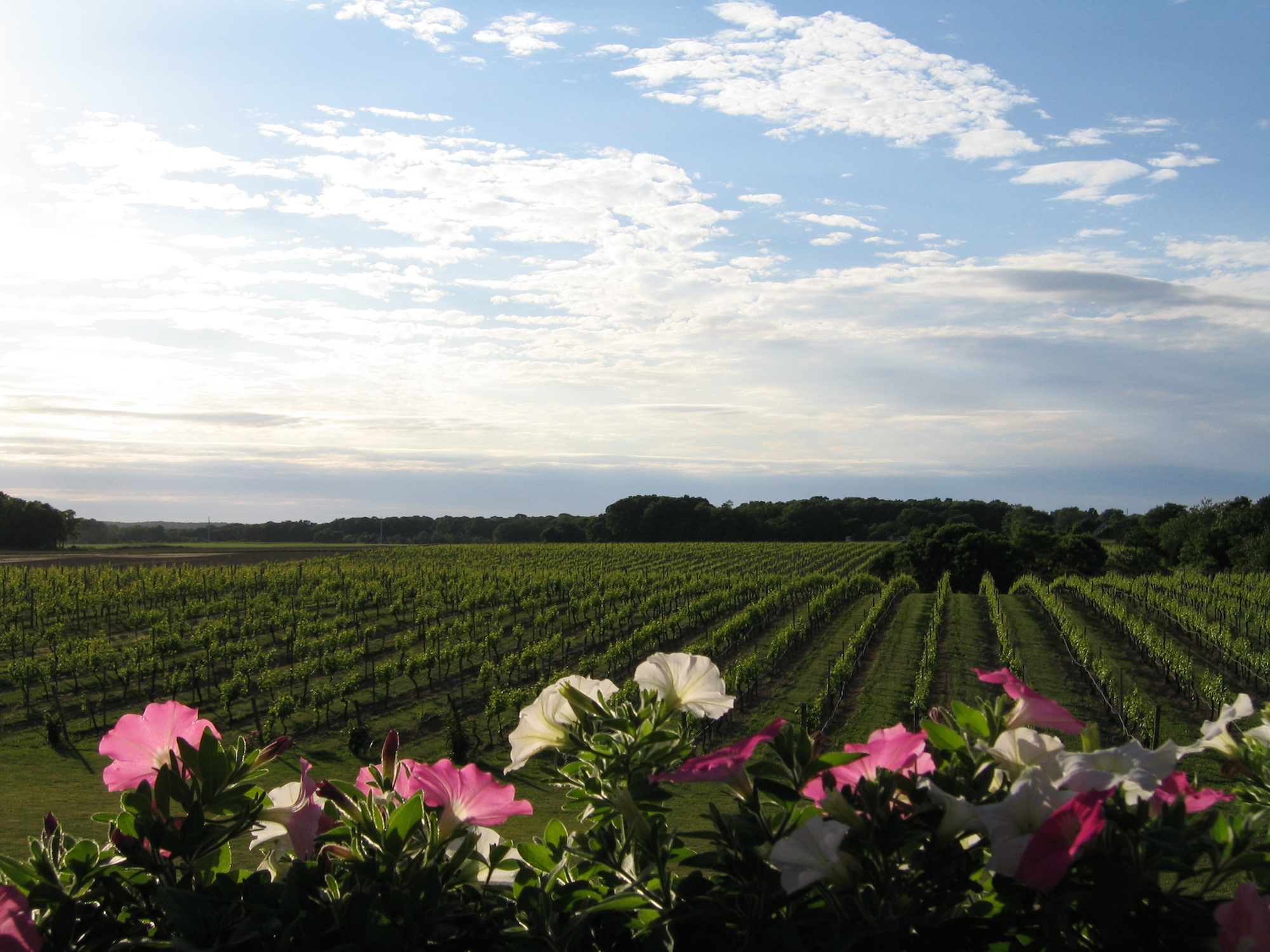 Every day, I visit a vineyard and winery; every night, we cook a magnificent meal sourced from Long Island farms and the Atlantic Ocean. These dinners are accompanied by extraordinary wines —all of them grown and produced by Long Island wineries. As someone who has tasted a lot of wine from all over the world, I believe that Long Island is sacred ground for fine wines, most of them made from traditional grapes and blends of those grapes. And then there are those wines that are unique expressions of both the terroir of the vineyards and the personality of the winemaker.
For your consideration, a red wine like no other: a blend of 51 percent Merlot, 21 percent Syrah, 9 percent Petit Verdot, 8.5 percent Dornfelder, 6.5 percent Blaufrankisch, and 4 percent Cabernet Sauvignon. All the fruit is handpicked and crushed by foot. The wine is bottled by gravity, is unfined and unfiltered, and will throw some sediment, so it should be decanted. The wine sells for $40 and is delicious now, but will be so much better in about five years. Only 141 cases of this wine were produced.
The wine's name is Mudd.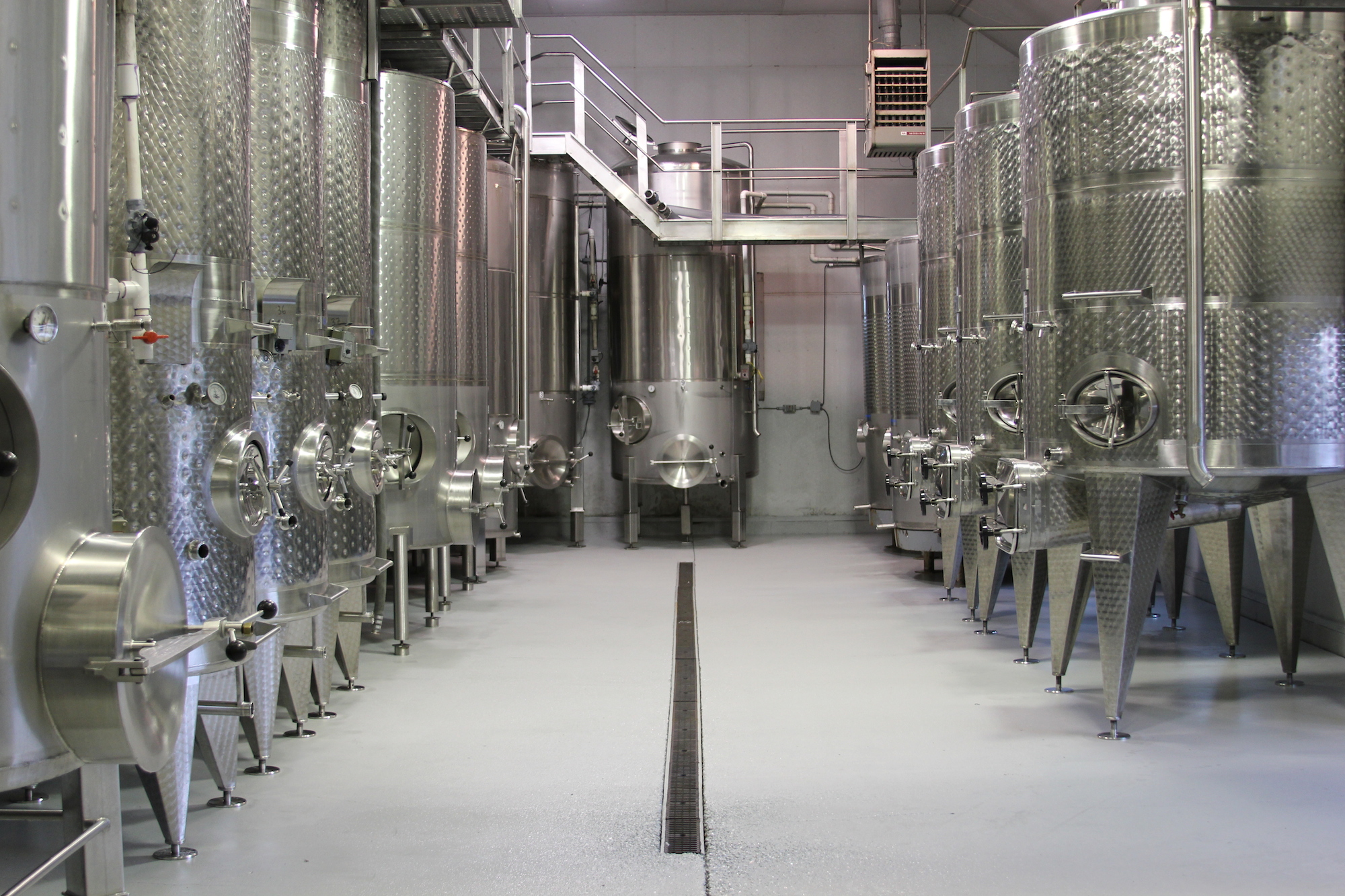 The 2008 Mudd is produced by Channing Daughters Winery on Long Island and is the product of the Mudd family's Mudd and Mudd West vineyards. The winemaker at Channing Daughters, Christopher Tracy, loves to freestyle—some of his "mixes" (blends) are just crazy, and he's clearly having fun while making some of the best wines in New York State, produced from both Channing Daughters' own estate vineyards and from grapes sourced from the best vineyards on Long Island. Tracy, who perhaps significantly trained as a chef before becoming a winemaker, does not shy away from working with little-known grapes— Dornfelder is native to Germany, Blaufrankisch to Austria. He also likes to mix it up with Lagrein and Teroldego, two red grapes from Alto Adige in northeastern Italy. In addition, he produces "Ramato"—an "orange wine" made from Pinot Grigio fermented on its skins—and a killer Tocai Friulano—originally from Friuli, also in northeast Italy (a wonderful example is made here in the Hudson Valley by Millbrook).
There are now close to 60 wineries on Long Island in both the North Fork and Hamptons American Viticultural Area, and just about all of them make very good to astoundingly good wines.
Tracy makes lovely single-varietal wines, both white and red, and five different single-varietal rosatos (including a lovely Refosco, but also rosés made from more internationally known grape types). He makes one of the finest Chardonnays I have ever tasted: "L'Enfant Sauvage" (Wild Child). It doesn't taste a thing like California Chardonnay, and is much closer to the more refined and restrained style of the wines of the Côte de Beaune, in Burgundy, France. The 2010 version ($35; 204 cases produced) spent 20 months in new French and Slovenian oak barrels and is the product of wild yeast fermentation. Each vintage, Tracy makes somewhere between 30 and 35 different wines, and although they are among the most unusual wines I have sampled, I have yet to find a clunker.
Long Island certainly is an extraordinary place to grow grapes and to make wine. Known as the "Bordeaux of New York State" because it is situated on the same latitude as Bordeaux, France, it has developed a reputation for red wines made from the grapes that are traditionally associated with Bordeaux: Cabernet Sauvignon, Merlot, and Cabernet Franc (vinifera grapes only—no hybrids here). Not all Long Island winemakers assume the mad scientist persona of Christopher Tracy when they make wine—in fact, most Long Island wines are more traditional, single-varietals or blends. However, Long Island is moving beyond the Bordeaux model, and its wineries are putting a lot of energy, effort and expertise into producing world-class whites as well as the reds for which they have already developed a stellar reputation among wine cognoscenti.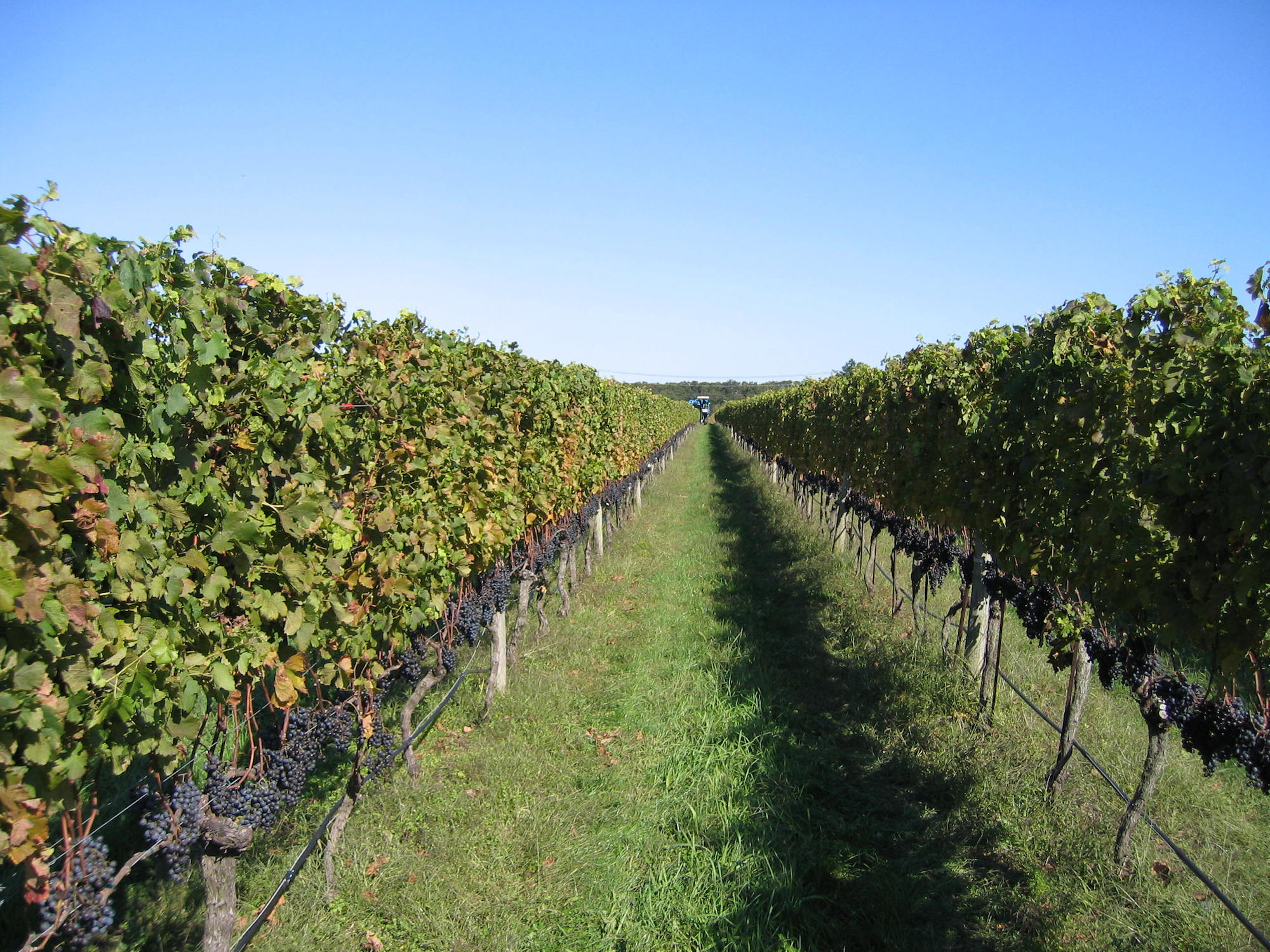 These days, it's not difficult to find fine, unoaked Chardonnay (Harbes Family winery) Pinot Noir (McCall), Grüner Veltliner (One Woman), méthode champenoise sparklers (Sparkling Pointe) and Gewürztraminer (Lenz) or Riesling and Chenin Blanc (Paumanok). There are now close to 60 wineries on Long Island in both the North Fork and Hamptons American Viticultural Areas (AVAs), and just about all of them make very good to astoundingly good wines. For more information about most of the wineries, you can go to their individual websites or to the Long Island Wine Country site (liwines.com).
Paumanok, a 103-acre vineyard estate and winery in Aquebogue, was founded in 1983 and is owned by the Massoud family. Kareem Massoud, one of three sons of
Dry farming stresses the vines, forcing the roots deeper into the earth to find water and other nutrients, resulting in more complex flavors in each grape and the finished wine.
Ursula and Charles Massoud (from Germany and Lebanon, respectively), is the winemaker. He is passionate about the wines he makes, and he should be. By any measure, Paumanok wines are not only true to their varietal type (most of the wines are single-varietals and the blends are traditional) but they express the Paumanok estate's sense of place—its terroir—with understated elegance. Paumanok wines are not oak-and-alcohol bombs, but feature subtle and balanced flavors that are earthy and delicious on the nose and palate, and work incredibly well as accompaniments to food. There is a delicacy about these wines, yet they are not fragile or wimpy. Even the lightest Paumanok wines have a long and complex finish.
What is admirable about the finest wines produced in Long Island is that the vineyards, including those at Paumanok, are dry-farmed, so drip irrigation is not employed. The moist fog provided by the Atlantic Ocean keeps the vineyards properly hydrated, so no additional water is needed. This results in smaller grapes with a high skin-to-pulp ratio in each berry. This is especially important for making high-quality red wines, but it also helps to concentrate flavors in whites. This is Old World viticulture; drip irrigation is not used in the classic wine regions of Europe unless there is a heat emergency, such as the summer drought of 2003. Dry farming allows the soils and subsoils to express themselves in the wine. Dry farming stresses the vines, forcing the roots deeper into the earth to find water and other nutrients, resulting in more complex flavors in each grape and the finished wine. This is rare in wines from the New World, but is the rule for the best wines of Long Island.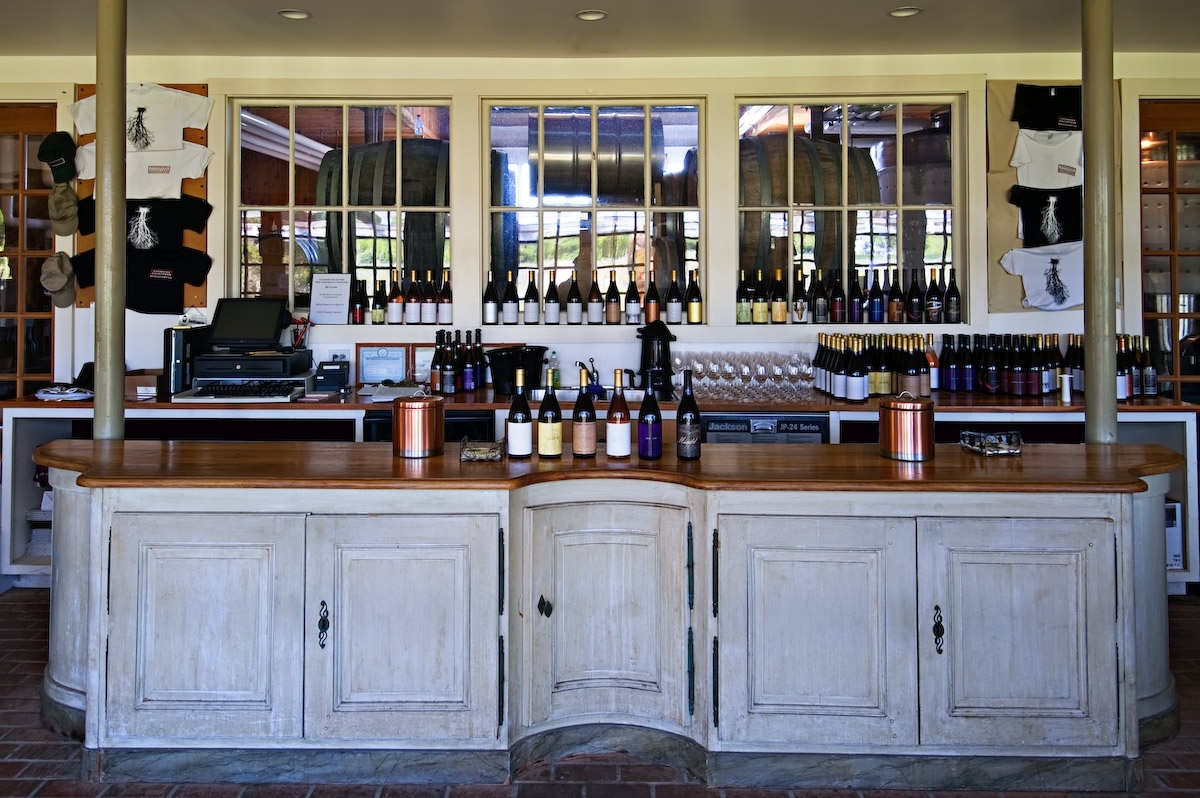 ​Massoud produces one of the finest dry Chenin Blanc wines I have had the pleasure to taste. (This statement coming from one who absolutely adores the Chenin Blanc-based wines of France's Central Loire Valley.) Paumanok is also the only producer of Chenin Blanc in all of New York State. I am not the only wine lover to recognize this wine. Everyone I know who has tasted it loves it—it's definitely the favorite of my local pharmacist, who made a Paumanok pilgrimage and was able to score one case of the 2012 vintage (the exact same amount allocated to the entire Culinary Institute of America). Another favorite: Paumanok dry Riesling. Both the Chenin Blanc and the Riesling are crisp, clean, mouthwatering wines with just a bit of minerality to balance the fruit of the wine.
Every Paumanok wine I have tried (and I've tried them all—red, white, and rosé) displays this subtle aromatic minerality in the nose and on the palate. Massoud makes amazing wines and Paumanok has deservedly developed an amazing reputation.
Eric Fry has been making the wines at Lenz Winery since its inception in 1978. He is a beer drinker—but he sure knows what great wine tastes like, because he makes great wines. I could drink Lenz Merlot anytime, anywhere, and be happy—it's that good. (Full disclosure: Merlot is perhaps my least favorite red wine, unless it is truly exceptional, meaning that it doesn't taste like Cabernet Sauvignon on Prozac. I like earthy, edgy reds, with good acidity and structured tannins and most Merlot just doesn't do it for me.) A few years back, I was invited to a blind tasting in New York City along with nine other wine professionals. We tasted several flights of wines, but it was the "Old Vines Merlot" flight that brought everybody to the party. The faceoff: 2001 and 2002 Lenz Old Vines Merlot versus 2001 and 2002 Château Petrus from the Pomerol district of Bordeaux—the most-revered Merlot in the world. The results:
First place (93 points): 2002 Petrus
Second place (tie, 92 Points): 2002 Lenz Old Vines Merlot and 2001 Petrus
Third place (91 points): 2001 Lenz Old Vines Merlot
No more than two percentage points separated all the wines—a statistical dead heat. But there is one major difference—price. The 2002 Petrus was $900 per bottle (current price $2,000); the 2001 Petrus was $1,200 (current price $2,500). Both the 2001 and 2002 Lenz Merlots sold for $55—and that's for the Old Vines bottling (current price for the 2007 vintage is still $55.) The standard Lenz Merlot (current vintage 2008, estate-bottled, unfined/unfiltered) sells for under $25 per bottle. It's no exaggeration to say that Fry makes world-class Merlot at a highly affordable price. I'm also a big fan of the Lenz Old Vines Chardonnay, Gewurztraminer, and the méthode champenoise sparkling "Cuvée."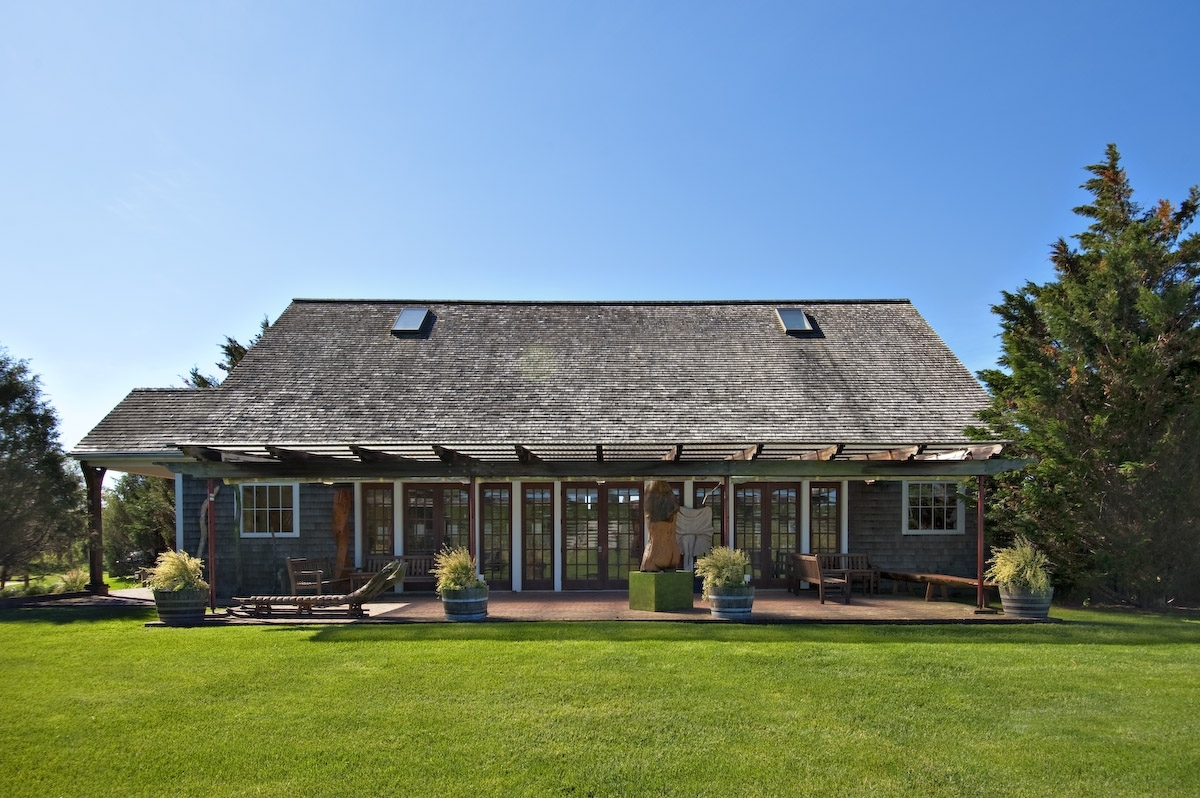 Fry knows every inch of the Lenz vineyards and what those vineyards express in the bottle. As the only winemaker Lenz has ever known, it is safe to say that the style of the wines reflects his palate (if it really is a beer drinker's palate, I'm going to have to drink more beer). Over the years, Fry has come to have tremendous respect for the integrity of the raw materials he works with on a daily basis—the grapes and the soils of the Lenz estate—and, as much as possible, he lets those raw materials speak for themselves. He adds his own modest signature to each wine he makes, but he's been doing this long enough to know that the best wines are "made" in the vineyard, not the winery. For 35 years he has been the responsible steward of the bounty provided by the Lenz vineyards, coaxing pure flavors and complex character from the vines.
At professional wine tastings, where I sometimes will taste dozens of wines in a few hours, I always spit the wines in order to keep a clear head. In the old days of Long Island wines—the early-to mid-1980s—I remember spitting them, but not because it was the professional thing to do, it was the only thing to do. In the ensuing years, Long Island wines have steadily improved. It is no exaggeration to say these are now some of the greatest wines produced in the United States, albeit in tiny numbers.
Kudos to Howard Goldberg of The New York Times for championing these wines in print early on, when few other people took the wines seriously. Today, Goldberg continues to write informatively and enthusiastically about Long Island wines for the Times, and he has been joined by many others touting the quality of the wines and also bemoaning the fact that they are in such short supply due to their success in the market. I can't think of a wine region anywhere in this country that has seen such dramatic improvement in so short a time.