As local food rescue groups combat food waste in the Hudson Valley, a new television series about cooking with kitchen scraps will air an episode set here this weekend.
Premiered in May, SCRAPS follows the cross-country travels of national Sur La Table chef Joel Gamoran as he joins forces with local chefs to create meals from food waste ingredients like shrimp shells, carrot stems or banana peels. Gamoran, a champion of the national food waste issue, visited the Hudson Valley with his vintage Volkswagen bus-turned-kitchen in March to film the episode alongside New York City-based vegan chef Jenné Claiborne.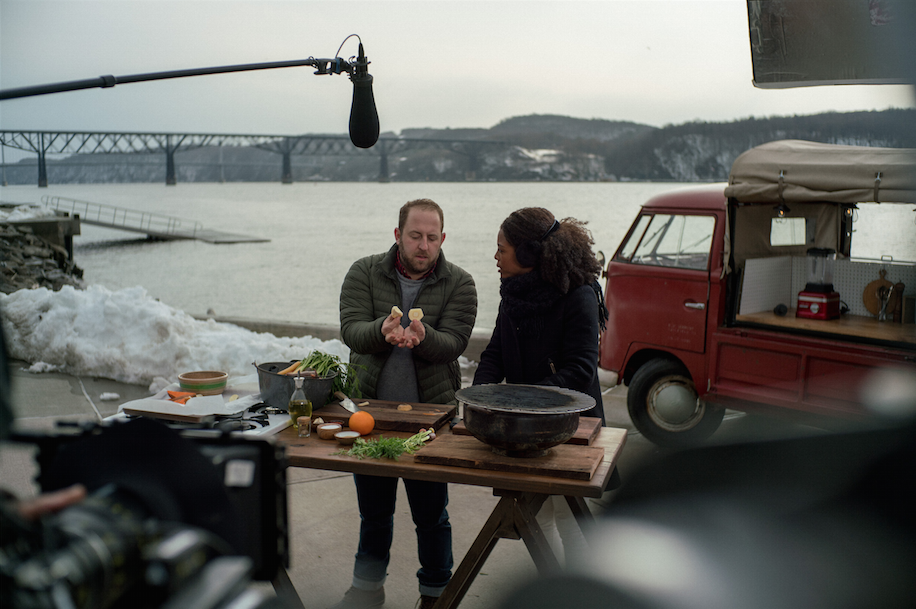 With less than a day to source ingredients, build a full menu and prepare the meal for a dinner party, the pair unveiled their zero-waste creations to various locals and food experts, including The Valley Table publisher Janet Crawshaw. The on-camera dinner took place at the Marist College boathouse along the Hudson River in Poughkeepsie, while The Walkway Over the Hudson played backdrop to outdoor kitchen prep scenes for the episode.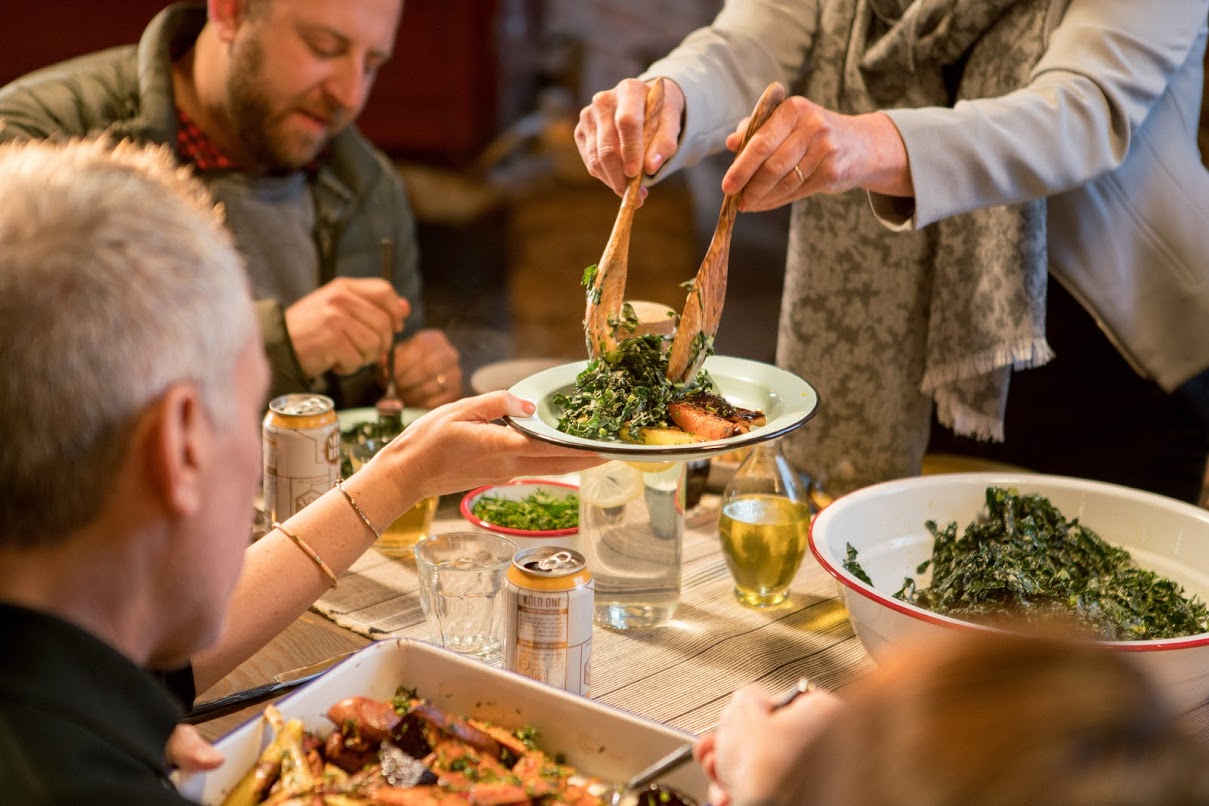 "As a chef, I have dedicated my life to making the kitchen more approachable for everyone and 'Scraps' is a cooking movement that will genuinely open doors for home cooks to view ingredients differently," Gamoran says. "Ugly produce and what once was thought of as cooking waste will now be seen as edible and useful—saving money and resources."
Produced by Katie Couric Media, SCRAPS airs Sundays at 10:30pm on FYI. The Hudson Valley episode premieres on Sunday, June 4 and can be viewed afterwards online at fyi.tv.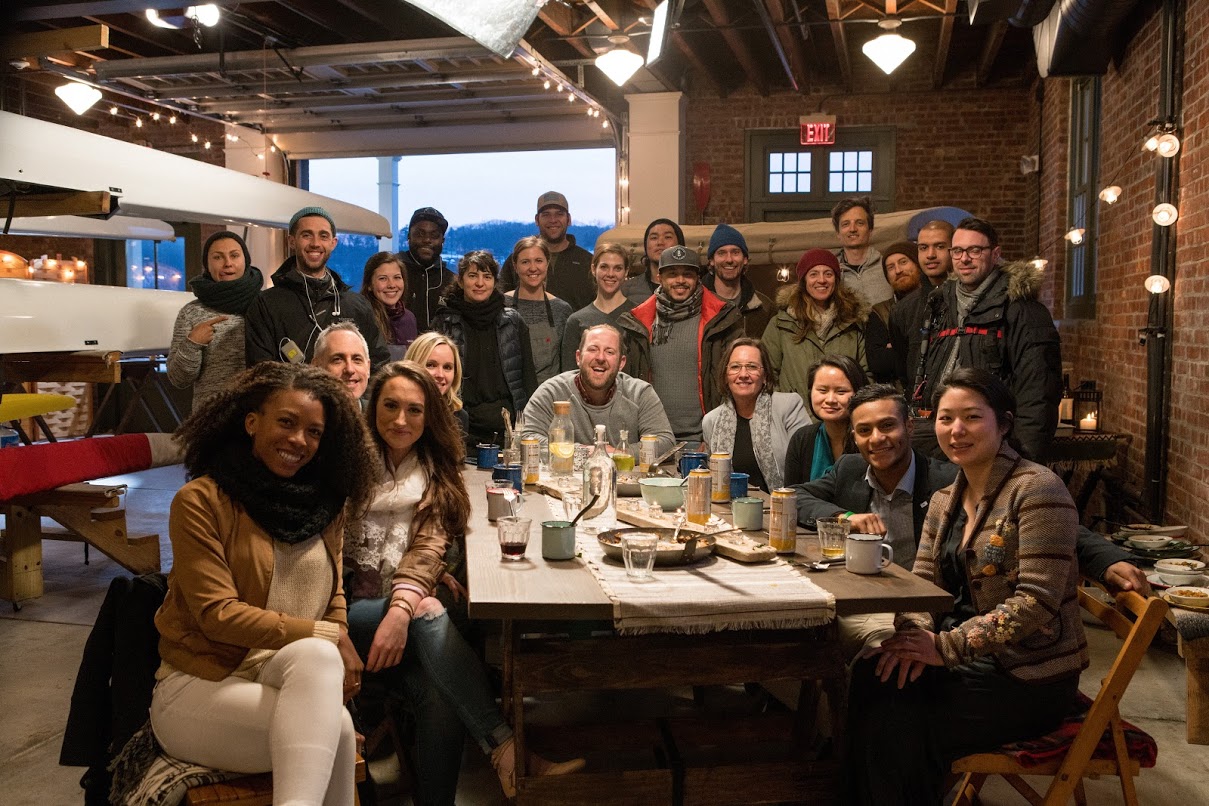 From the publisher:
What a pleasure it was to be a part of this amazing meal! This was a great opportunity to bring attention to the issue of food waste and spotlight the Hudson Valley as a culinary destination. — JC
Photos provided by FYI