EARLY MAY: BROWN TROUT AND WILD, native brook trout caught on a Mepps in Sprout Creek in Pleasant Valley, near home. They don't come any better than this.
Got home, cleaned the trout, sprinkled the cavity with kosher salt, then added a few lemon slices and fresh parsley in the cavity.
Cooked some orzo, then added extra virgin olive oil, chopped gardiniera, thinly sliced scallions, and a little salt and pepper.
Blanched baby bok choy in salted water for 3 or 4 minutes, then drained them. Sprinkled them with pink sea salt and fresh ground pepper on the plate, then drizzled with extra virgin olive oil.
Placed the trout in foil pouches and cooked them on the grill about 5 minutes per side.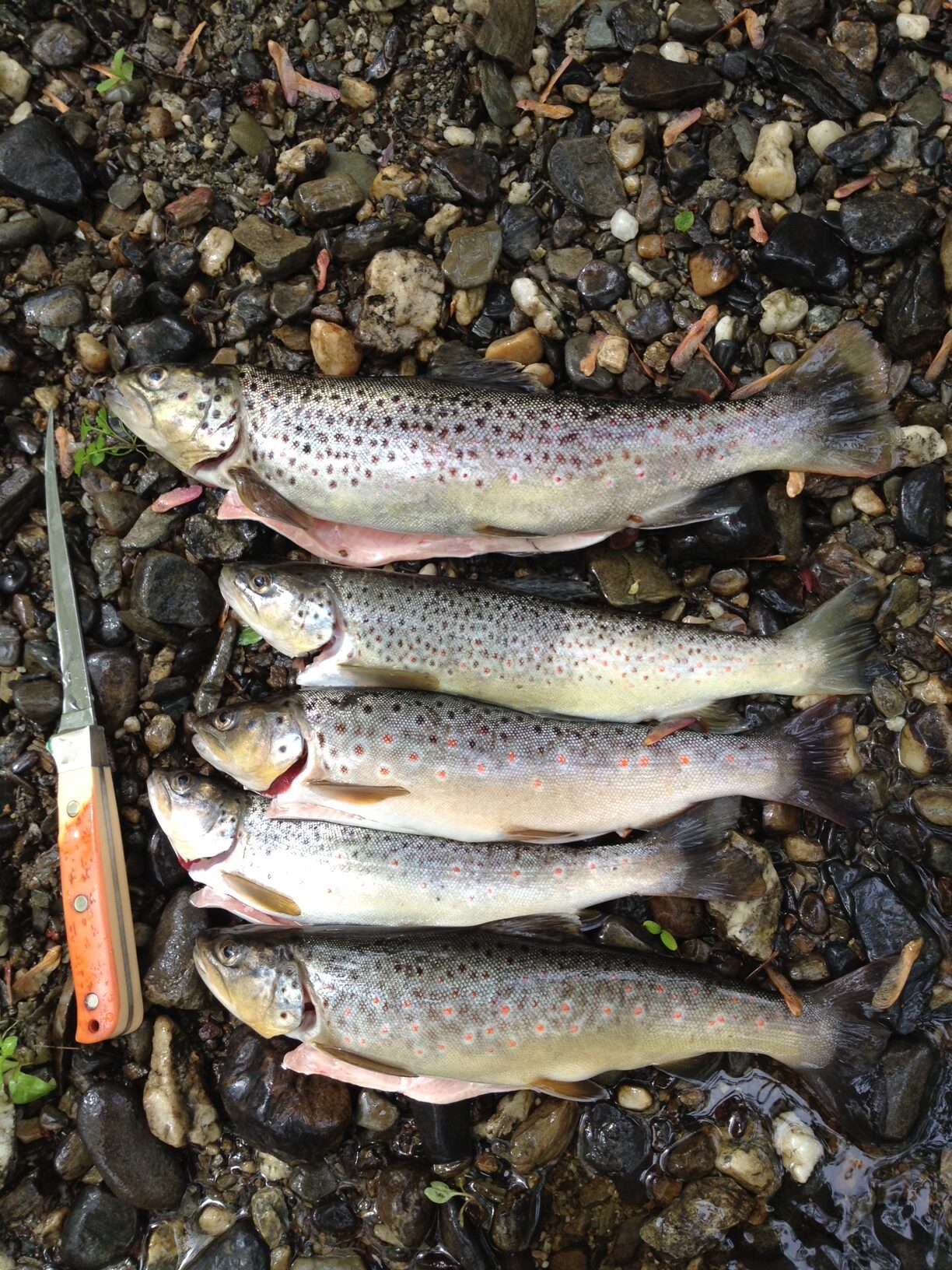 Wine pairing: Muga 2010 rose, from Rioja, a blend of Garnacha, Viura and Tempranillo grapes. A wine that tastes fresh and would go well with the meaty flavors of the trout. Some tasting notes: Beautiful, pale salmon-pink color with slightly copper-tinged hues in the glass. A whole spectrum of fruit aromas–pear, peach and passion fruit stand out. The impression is comparable with the impact of entering a fruit market: You can smell everything, it is all wonderful and pleasant, but there is no single, dominant aroma. In the mouth it is syrupy without being sweet, supple thanks to the work of the fine lees, and held together by the right touch of sharpness provided by the Garnacha grape.
Dinner doesn't get any better than this.