MORSE PITTS, 65, HAS BEEN GROWING ORGANIC SALAD greens, fruits and edible flowers in once-rural Orange County for 32 years. The produce from his 142-acre Windfall Farms in Montgomery is well known among the discriminating patrons of the Union Square Greenmarket in New York City.
Then the Interstate sliced through the landscape 60 miles northwest of New York City. Pitts wanted to keep farming, but that became more and more difficult as his property was zoned industrial and warehouses and factories sprung up around him. "I was running all over the place trying to preserve [my] farmland," Pitts says, but he received little encouragement and became "very demoralized."
So the Orange County Land Trust stepped in.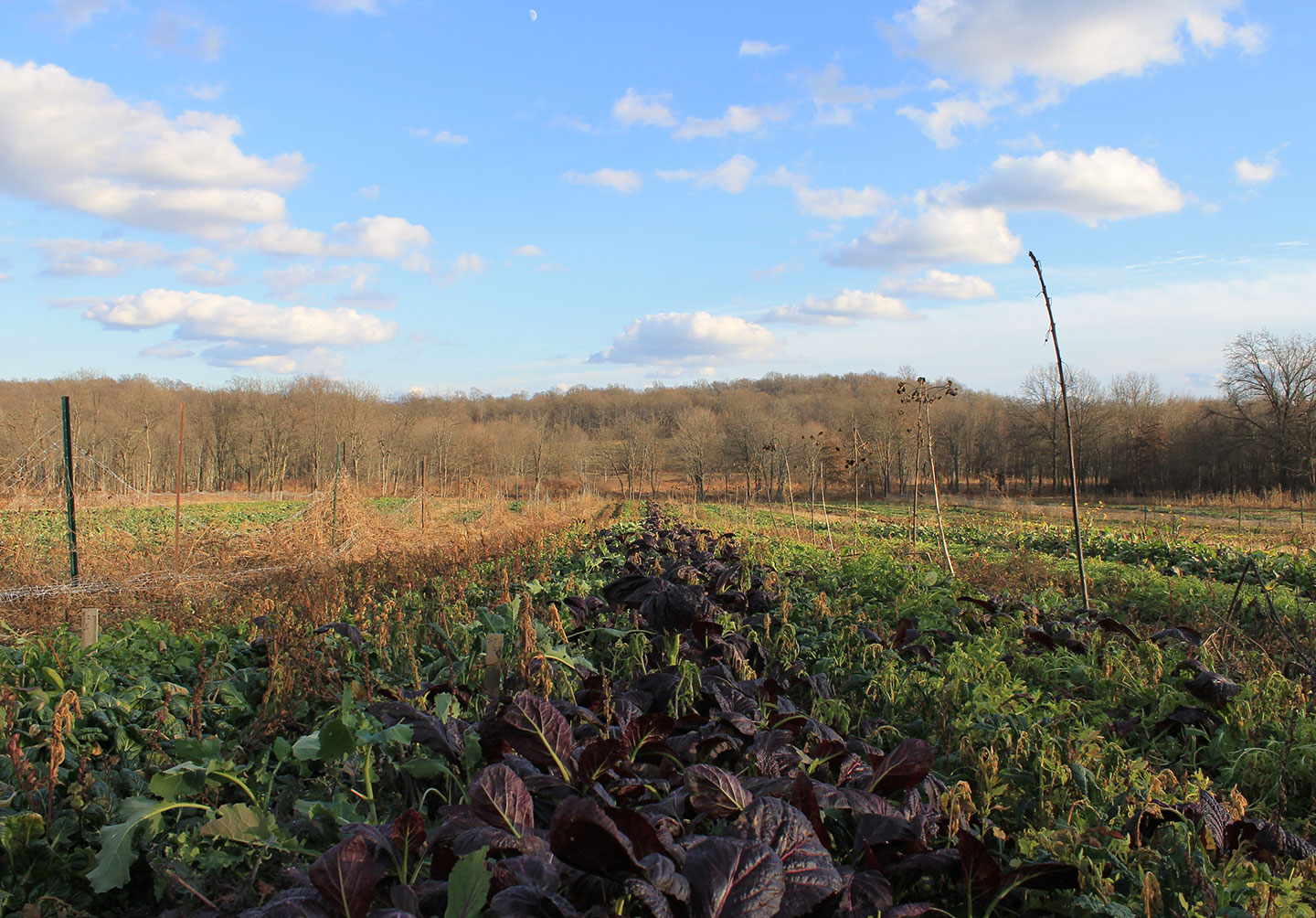 Using a $931,800 grant from the state and a $303,750 contribution from the Scenic Hudson, the Orange County Land Trust (OCLT) was able to negotiate a permanent conservation easement with Pitts that precludes subdivision and future development.
Pitts sums it up succinctly: "The Orange County Land Trust is my salvation." And that's what the self-described "scrappy, no-frills" land trust hopes to be for more working farms in a county that was once identified by its farms.
"I feel blessed to help people that care about their land," says Jim Delaune, who has been OCLT Executive Director for 12 years. "These are good people."
Delaune, a two-term Ulster County legislator, former restaurateur and retired City of Newburgh Economic Development Director, says that he knew nothing about conservation when he took his current job. "I've found that nothing is more rewarding than nonprofit work, especially pertaining to land conservation," he says. "I'm motivated by the thought that if we succeed and get it right, then the land we've protected and continue to protect will benefit generations of Orange County residents."
The OCLT was established in 1993 by former Orange County Executive Louis V. Mills, who assembled a group of visionaries alarmed that the county's "fields and farms were being swallowed up by development," notes Jean Wort, of Fort Montgomery, one of the trust's original board members. Since then, the OCLT, which will celebrate 25 years in 2018, has become "the voice of, and a catalyst for, private conservation of land in Orange County," according to the organization's current five-year plan. Property owners who want to preserve their land frequently turn to the organization for advice, and the group has greatly expanded its outreach to local communities and businesses.
"We've [become] much more professional," confirms Stuart Turner, a professional planner and OCLT Board President. Warwick farmer William Brown, OCLT's Vice President, adds that the trust's activity and expertise has increased considerably in the last half dozen years.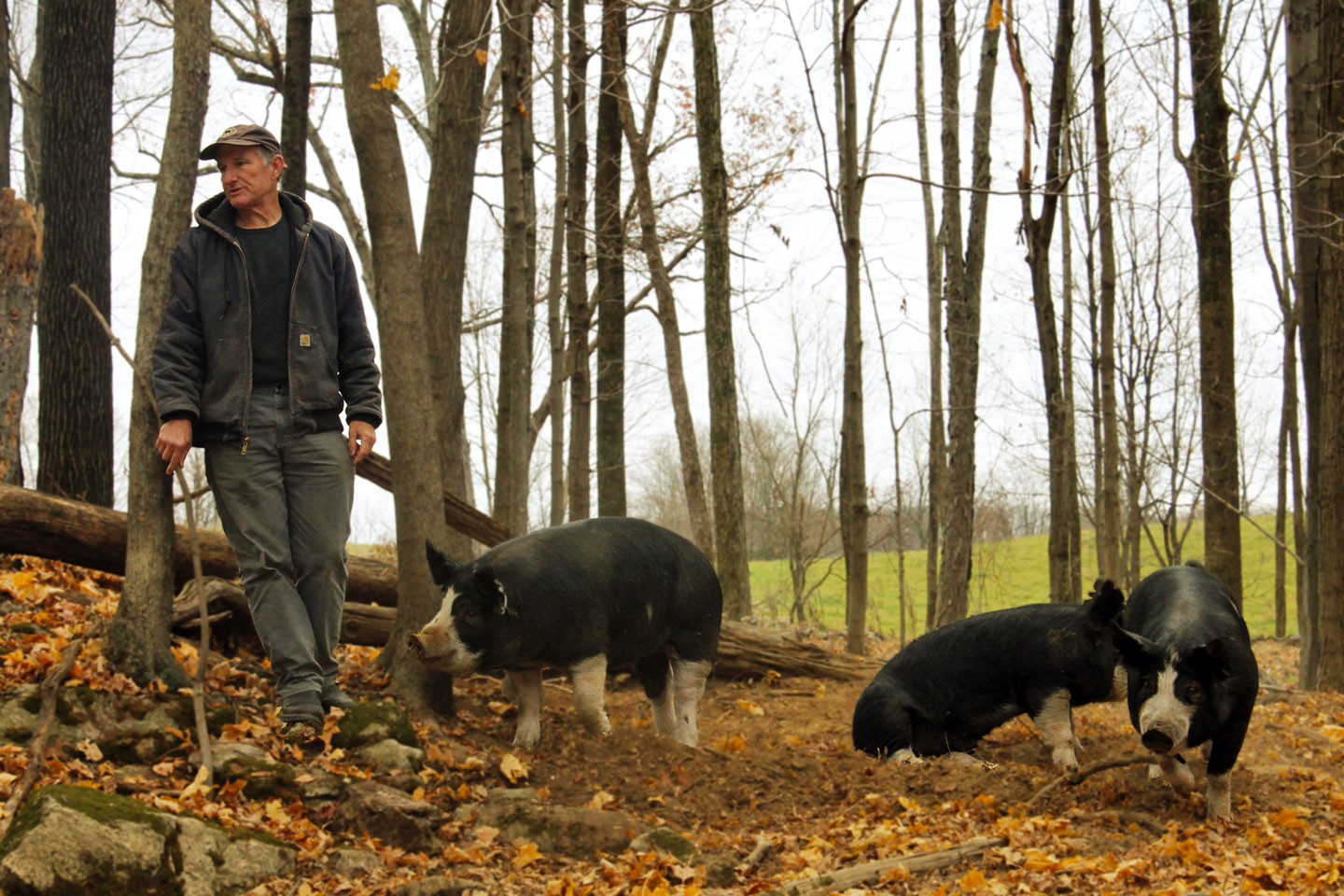 Since its first land acquisition in 1995 (now a 60-acre public nature preserve), the OCLT has protected nearly 6,000 acres of farmland, forests, wetlands, wildlife corridors and threatened animal and plant habitat. As of September 2017, the OCLT holds 32 easements for 2,591 acres of land and owns 14 properties with 1,449 acres, including preserves open to the public. It has fostered recreation, worked to preserve the quality of drinking water and collaborated on an ongoing multi-year effort to fill gaps in a projected open-space corridor from Storm King, on the Hudson River near West Point, to Sterling Forest, a beautiful and environmentally significant mountainous sub-region that extends from southern Orange County into New Jersey.
The OCLT has adopted a strategy that allows it to act quickly to protect property from an imminent threat: It purchases the threatened property, manages it for a few years, then transfers it to the state as an addition to a larger preserve. The trust also helps monitor and manage easements held by other entities, as it does with the Open Space Institute for 11,000 acres of farmland in the Town of Warwick.
More attention is being paid to conservation, since demand for land from developers has slowed in the wake of the recession, but trust officials say much more remains to be done. "We've become inundated with inquiries from landowners regarding conservation easements, especially from the farm community," Delaune says. "Our staff works in overdrive to do more with less. There's no doubt in my mind that if we had greater funds, we could increase staff capacity, pursue more projects and, in the end, conserve more land before it's gone for good."
In my opinion, a non-profit can't survive and flourish if it isn't willing to be entrepreneurial, and on occasion take a calculated risk.
To accomplish its goals, the trust's strategic plan is to increase the pace of conservation. Its efforts have resulted in a 25 percent increase in the amount of protected acreage in the county in 2016. OCLT Director of Acquisition and Stewardship Matt Decker says there are currently about 20 projects at varying stages of review pending. (A rough rule of thumb used by conservation professionals is that one project in 10 may bear fruit.)
The land trust initially was a volunteer organization, and it still has about 85 volunteers, some of whom help monitor the nature preserves and assist in clean-ups and trail maintenance. But it now has four full-time staff and one part-timer. The additional staff has "really upped our game," Delaune says, specifically noting the successful completion of a rigorous accreditation process in 2014. He says it is the trust's "mark of distinction."
"Now we take a more sophisticated approach and gauge success in the sustainable farmland we protect and the linkages we provide for wildlife to move along the landscape and recreational trails for people. We look at the quality of the transaction as opposed to pure acreage protected," Delaune explains.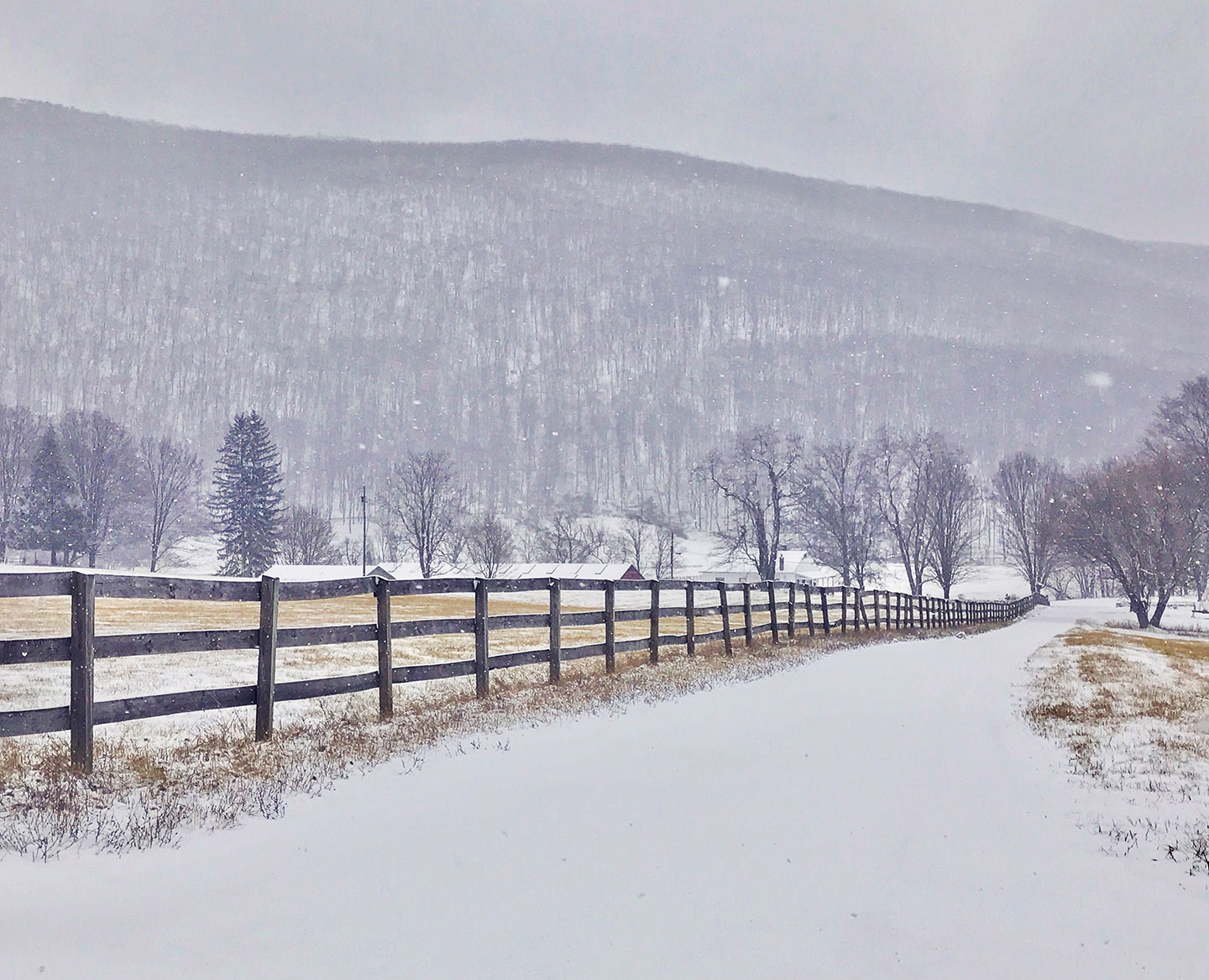 One way that land conservation entities like the Orange County Land Trust continue to reach their goals despite limited resources is through partnerships. The OCLT has successfully partnered with the Open Space Institute, Scenic Hudson, the American Farmland Trust, the Black Rock Forest Consortium and the New York-New Jersey Trail Conference, among others. In one instance, the OCLT turned to a small donated acquisition fund to join with the Open Space Institute and the Trail Conference (the "big dogs," Delaune calls them) to purchase 435 acres of forest at the southern end of the Shawangunk Ridge in western Orange County. The land eventually was added to the state forest preserve.
"If I had to put my finger on the one thing I do well," Delaune admits, "it's recognizing strengths in people and putting folks together when it's evident to me that each party has something to offer. In my opinion, a non-profit can't survive and flourish if it isn't willing to be entrepreneurial, and on occasion take a calculated risk."
Terrence Nolan, the Open Space Institute's Senior Vice President for Conservation Acquisitions, who frequently works with the trust, says Delaune is an "excellent matchmaker and very creative. I don't feel a sense of competition—I feel a sense of partnership."
The land trust also enjoys a level of support and a relationship with the Orange County government that is unique in conservation circles. The county reimburses the land trust for staff time and transaction costs on joint projects, according to Orange County Planning Commissioner David Church. That amounted to $58,892 in 2015, 13 percent of the land trust's annual budget.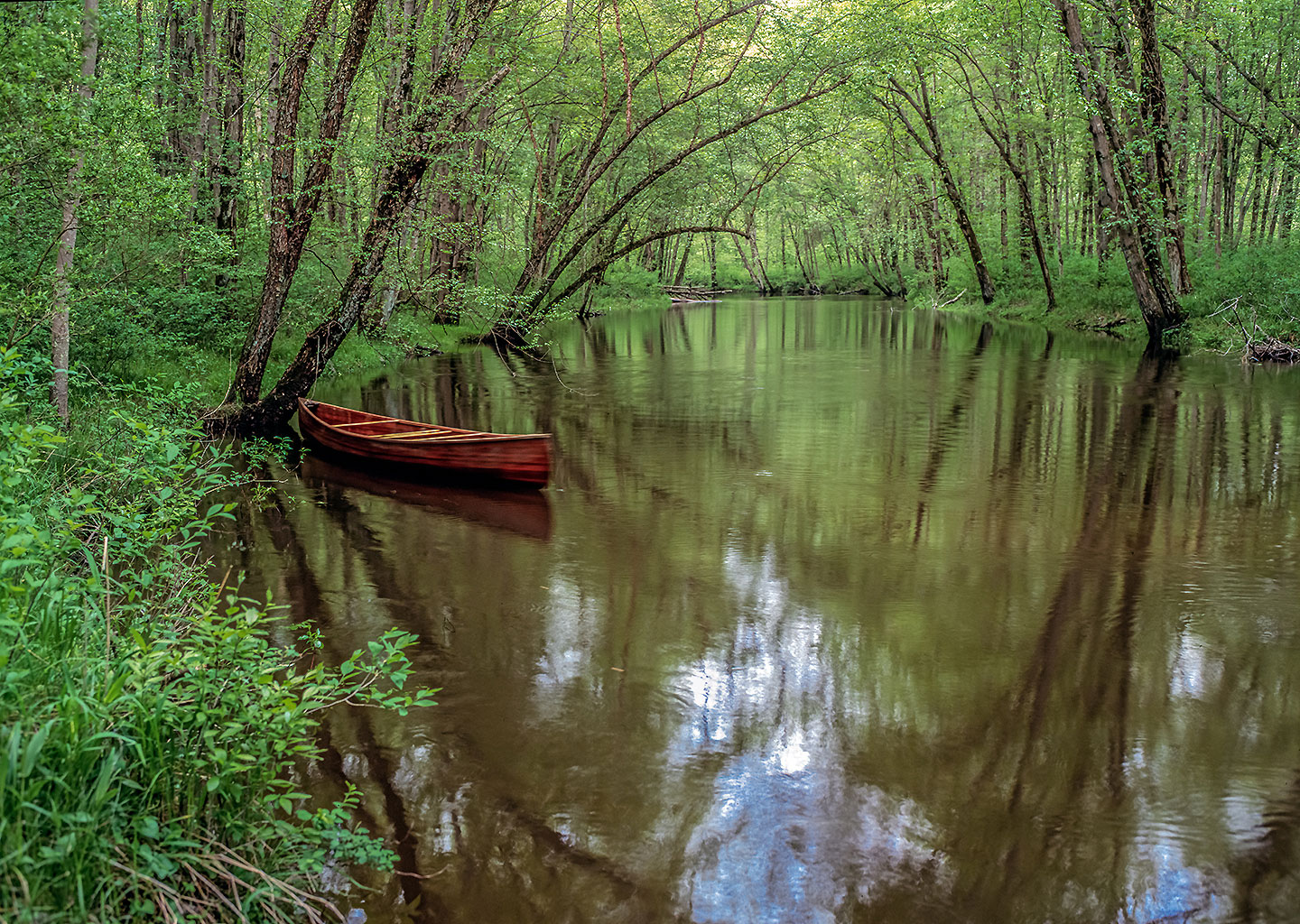 Historically, farms have shaped Orange County's landscape and way of life, but the percentage of land farmed in the county has plunged from 75 percent in the early twentieth century to only around 17 percent today. In the two decades before the establishment of the land trust, the number of farms declined to 641 from 891, according to a county report. Preserved farmland in the county currently totals 7,790 acres; the OCLT is responsible for more than 2,000 acres, 49 percent of the land it owns or holds easements on.
According to its plan, the land trust's "top conservation goal is the preservation of working farms," which Delaune calls the "most precious" of the county's open land. Highest priority for protection goes to land with high-quality soils and sufficient acreage to support commercial farming. However, the trust is interested in doing more than preserving empty land—its goal is to keep the land active by producing food on it.
"We want to ensure that there is a critical mass of good farmland to support an agricultural industry in Orange County and that the land remains affordable and in the hands of farmers," Decker stresses.
Sponsors welcomed the Windfall Farms arrangement because Pitts is committed to working with young farmers, who often have difficulty finding affordable land to farm. In fact, Pitts would like to scale down his workload and attract more neophyte farmers to lease parts of his farm. The easement the OCLT helped negotiate is unusual in that it permits tenants to build equity by installing new infrastructure on the land they lease.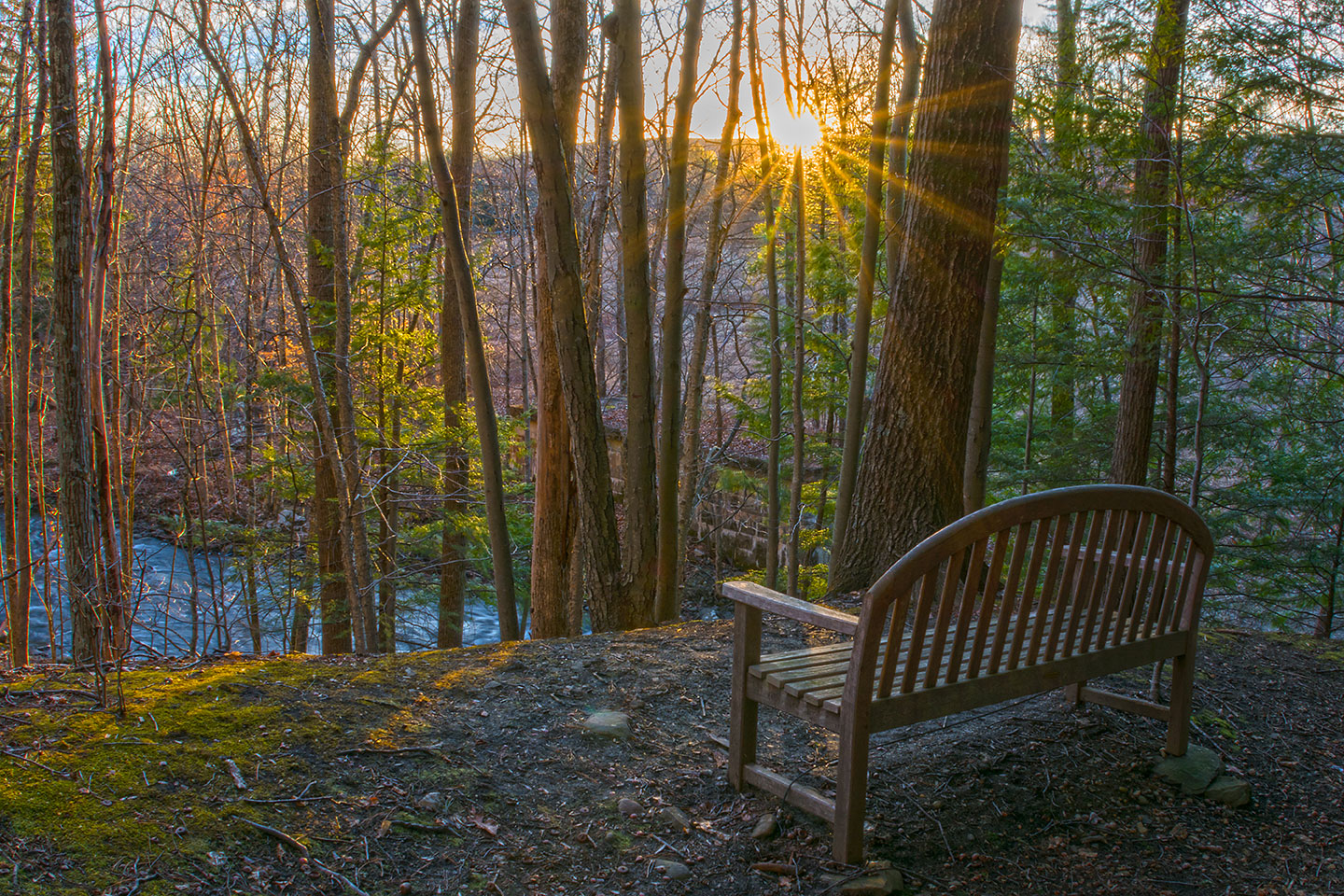 Jim Oldham, Executive Director of Massachusetts-based Equity Trust, is working with Pitts, the OCLT and the New York City-based Greenmarket to plan the farm's future. He says that the farm could transition into a "shared ownership" sometime in the future. Similarly, Equity Trust is collaborating with the OCLT and Scenic Hudson to add an "affordable" wrinkle to an easement currently being negotiated on a 197- acre farm in Mount Hope. The land is being farmed by a young couple who sell their produce and meat in nearby Otisville. They want to buy the farm, but it would be unaffordable without an attached easement (held by the land trust) that would require them to keep farming, to sell only to another farmer if their plans change and to use agricultural values in the transaction. The OCLT has received a $300,298 state grant for the easement. Scenic Hudson will contribute $105,582 and Equity Trust about $200,000.
Deals of this type are common in New England but are very rare in New York. It could be a model for future Orange County Land Trust transactions.
Delaune says the Orange County Land Trust's conservation strategy "has evolved from both the top down and the bottom up. We're pretty scrappy and 'no frills'—that is to say, the staff and board provide a high level of creativity, energy and problem solving. We are hitting our stride and I see great things in our future. I'm pretty sure that Lou Mills would be very proud of where we are today and our outlook for tomorrow."