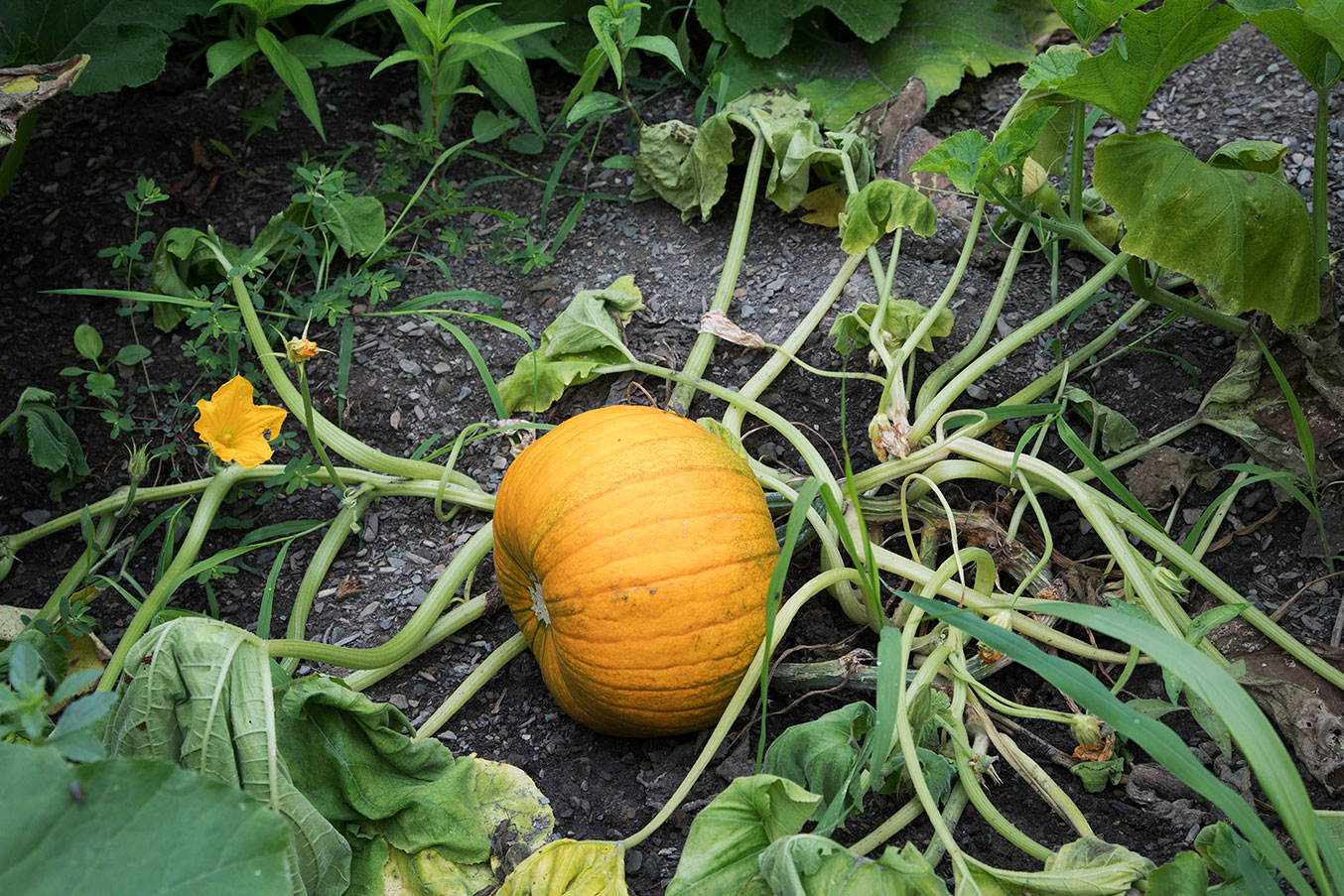 A COLORFUL, HAND-SPRAWLED SIGN tops the gates at the foot of a sloping hill near the center of the City of Newburgh. The perimeter, lined with blooming flowers, encompasses 2.5 acres of raised wooden planting beds overflowing with organic vegetables and herbs. A new, covered hoop house stands quiet watch over it all. Walk through the new plantings and the buzz of urban traffic and pedestrian banter below seem to disintegrate. Welcome to Downing Park Urban Farm.
"We are thrilled to see it looking like this after all this time," says Virginia Kasinski, the farm's outreach manager.
After years of being ignored by the city, two greenhouses, built in 1937, were rusting and overflowing with weeds, their glass panes obliterated. The abandoned site was a magnet for casual trash dumping and drug use. It was difficult to imagine that the eyesore was once the source of all the plants and flowers for Downing Park, the spectacular 35-acre site designed by America's preeminent landscape architects, Calvert Vaux and Frederick Law Olmstead, and opened in 1897. Named for their mentor, Newburgh native Andrew Jackson Downing, the "father of American landscape architecture," the park still stands as a model of serene, contemplative landscape design.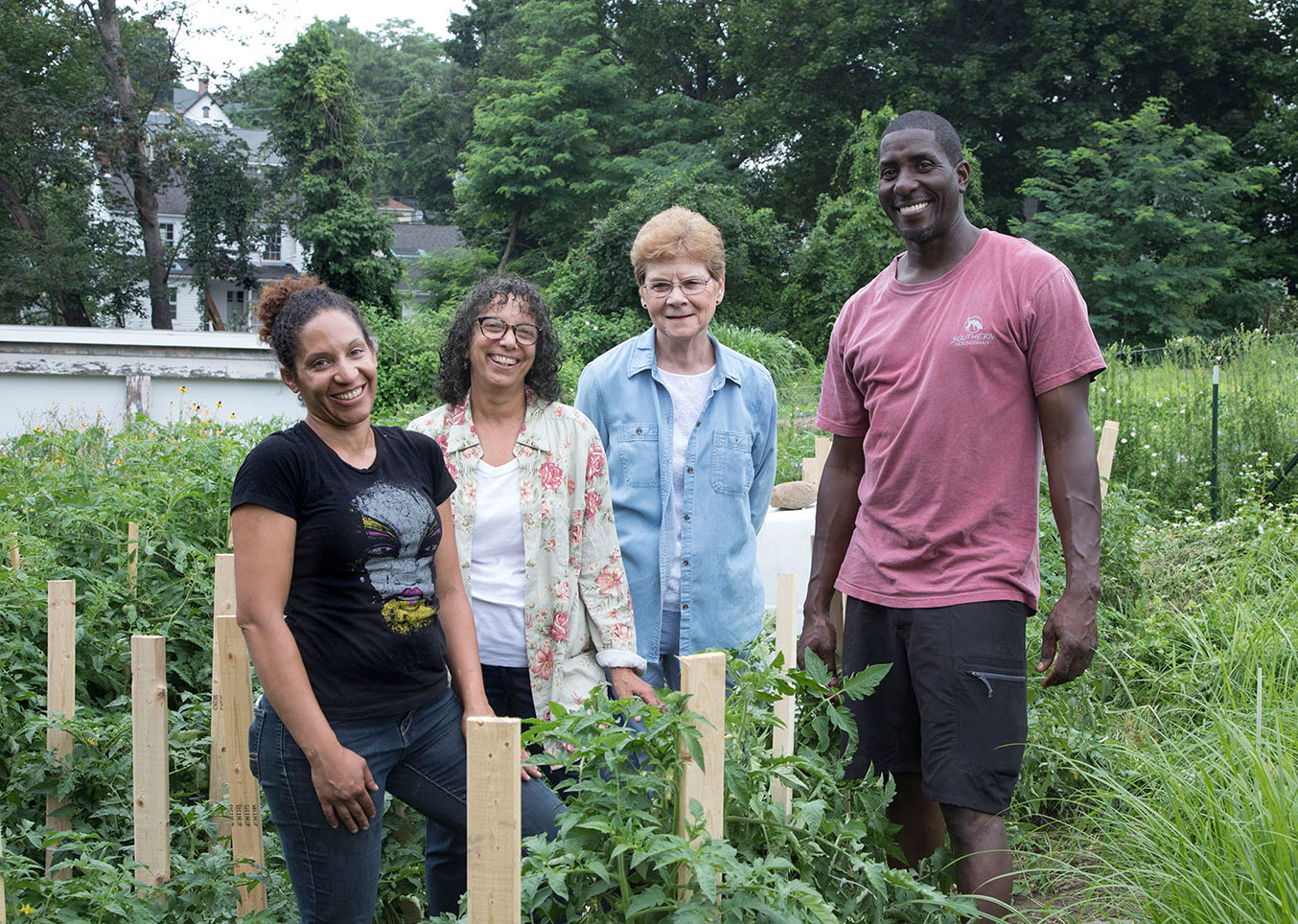 In June 2015, Newburgh received a Housing and Urban Development (HUD) grant to restore activity to the site. The city joined forces with the Newburgh Community Land Bank and the Downing Park Planning Committee to transform the space.
The sense of excitement among the staff as they unload batches of new seedlings from a delivery truck at this urban oasis is palpable. To head farmer Carl Jack, the activity marks a new beginning for both the farm project and the city. Along with help from the Center for Hope (an after-school and employment program for Newburgh youth that Jack also directs), the farm is anticipating its first full-scale harvest since the initiative began. In addition to learning the ins and outs of growing food, the program teaches the teens beekeeping and the entrepreneurial skills behind selling the veggies and honey.
There are so many cultures here in Newburgh and so many great restaurants—they've all inspired what we're growing here.
"I grew up on a farm in South Carolina and went to college at the Mount [Mount Saint Mary's College] for social work," Jack says. "I went in a million different directions before I ended back here in farming. Growing up like that taught me about hard work. It taught me about real life. The kids in Newburgh don't have that same upbringing that I did—they're not growing up in a rural area where they can work in a field all day—they don't have that opportunity to learn where food comes from or how it's grown. Bringing them to work on the farm gives them that."
While the ultimate goal of the project is to bring inner-city residents together around food, farm program coordinator Liana Hoodes, former executive director of the National Organic Coalition, stresses that, although the farm isn't a "community garden" (a garden area available to the general public to grow their own crops), "it is still a resource to make fresh produce more accessible to city residents." Hoodes notes the farm will host community days and workshops so people can learn how to grow their own food with little to no outside land, impacting food security throughout the city.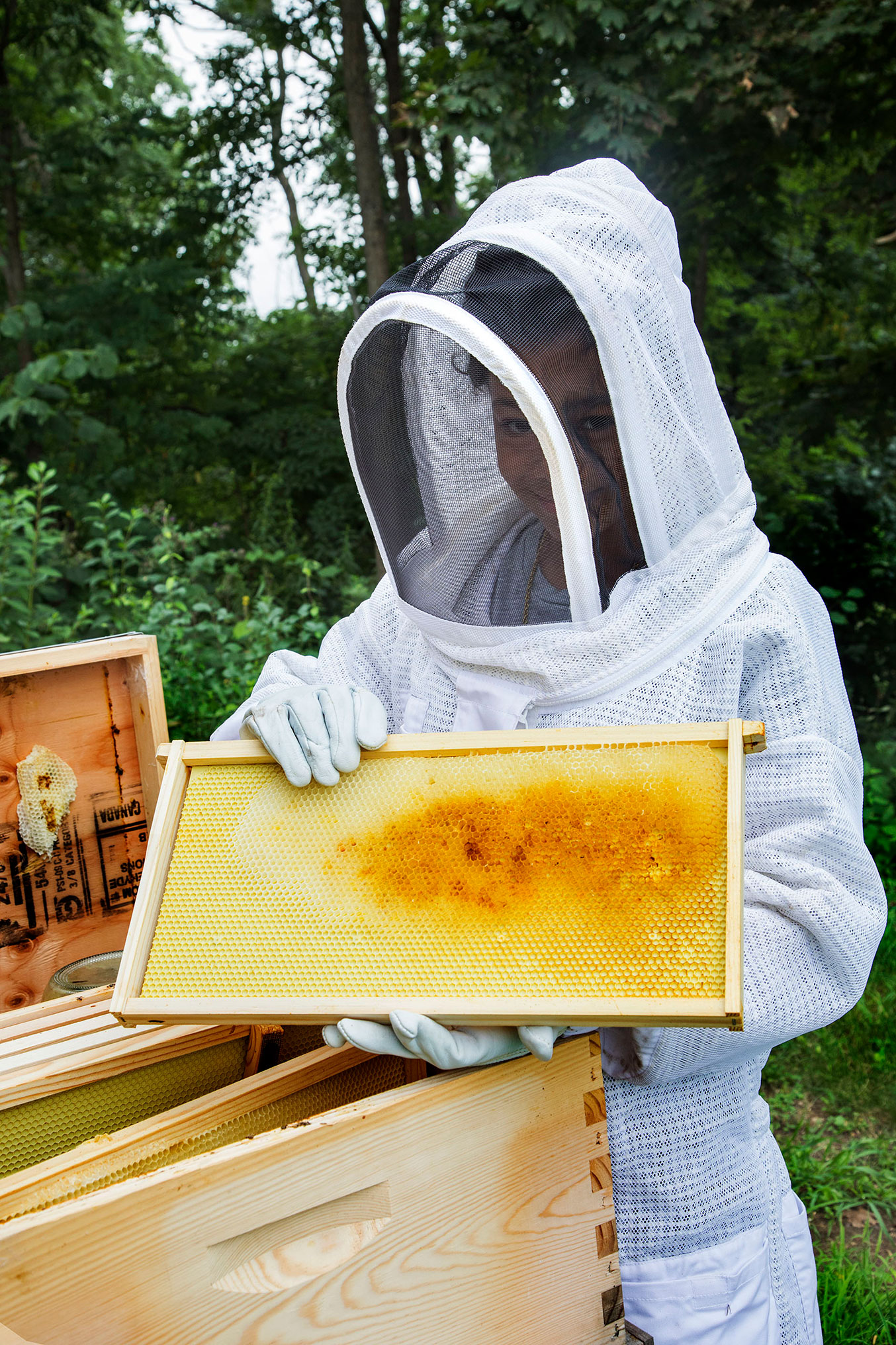 In addition to donating fruits and vegetables to area food pantries and shelters, Hoodes says the farming team plans to sell produce to city farmers' markets and restaurants. (In fact, the farm had its first wholesale customer last year—Jodi Cummings, chef/owner of Caffe Macchiato on Liberty Street—even though the farm was not in full production.) Recently, Michael Kelly, chef/owner of Liberty Street Bistro, became another customer.
"There are so many cultures here in Newburgh and so many great restaurants—they've all inspired what we're growing here," Jack says. The grandmother of one of the kids who works with us calls me every week asking when the collards are going to be ready. I've met some Trinidadian people who want us to grow habañero peppers, so we want to plant some of those for them. We have some Italian people checking in with us about the great eggplant we grew last year. Every person, every family has a special something that they love to cook with. We want to make it available to them right in the center of their community."