WHEN PAM BROWN DECIDED TO MOVE to the Hudson Valley, it wasn't about opening a restaurant. "I just wanted a change." she says. "I wanted to go somewhere where there was something happening, where there was agriculture and consciousness and a lot of energy around food." Brown didn't quite know what she wanted to do, only that she wanted to be here. Of course, having owned a natural foods store, studied with macrobiotic masters and run a vegetarian restaurant in Maryland, the future was probably inevitable.
"I was researching all of the different towns—when I came to Woodstock I just figured 'Oh, Woodstock, I bet they have a vegetarian restaurant,'" she recalls with a chuckle. She came for a visit, stayed at a local bed and breakfast, and inquired as to where she could find the vegetarian restaurant. She was stunned to discover that there wasn't one. "It just started to percolate," she says. "Finally, I knew I just had to move here. I left my good job and everybody and everything I knew to come here."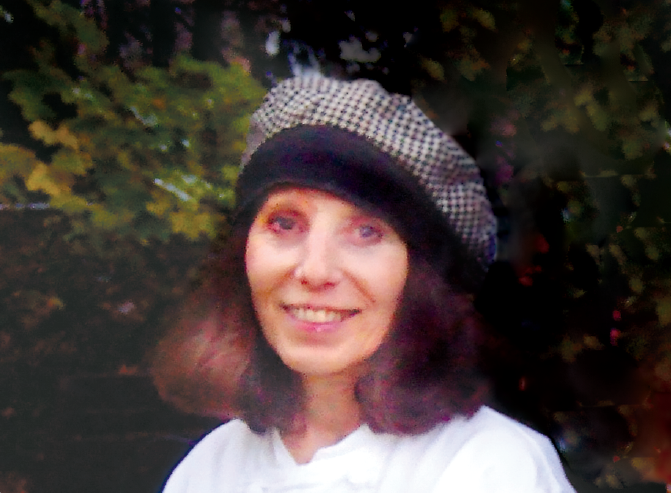 The Garden Café, opened in 2006, was a gamble—Brown was new to the area, didn't have a network of support and had no idea if the restaurant would even work. "I saw that there was a little niche I could fill here, but it's difficult to open vegetarian restaurants anywhere just because of what it is." It seems her instincts were right on; Woodstock has welcomed Brown with open arms.
"I was very nervous," she says, "I had no idea what would happen when I opened, but people have been so kind." The welcoming atmosphere that has surrounded Brown also infuses her restaurant. Brown now greets nearly everyone who comes in the door by name. Mismatched wooden tables are arranged comfortably in the small but cozy space, and customers clearly feel comfortable settling down with a book and a full meal, or just a snack. The extensive menu has a broad appeal, which is precisely the point. "I would say most people who come here are not vegetarian," she admits. "I could never stay open if I depended on just vegetarians. I'd like everyone to want to eat this food."
The cuisine is simple and clean. Dishes tend to be driven by whole grains, including some rare grains like farro and teff. That there is no meat on the menu hardly seems important—the dishes simply don't call for it. Choosing between pecan tempeh with Tuscan farro pilaf, roasted root vegetables, a sugar dumpling squash wedge and sautéed greens, or butternut squash risotto cakes with sage and pine nuts sauce, garlic and rosemary white beans, roasted cauliflower and vegetables, one doesn't regret the lack of chicken breast or filet mignon.
"The food that comes from your area is the food that will nourish you, and the food that you are meant to have during different times of the year."
Though firmly rooted in her vegetarian lifestyle, Brown is anything but preachy. There is no sign in the window announcing that the cuisine is vegetarian, and no mention of it on the menu, either. "That's not my purpose," she stresses. "I think what I try to do is make the best food I can and make people see that you can eat nice food that's good quality that doesn't have meat in it." Brown steers clear of the mock meats that pepper most vegetarian menus, relying instead on the freshest vegetables, whole grains, tempeh and tofu. "I want my food to stand on its own without have to get into the faux and the mock," she says. "What is on your plate should be balanced, and based on grains and vegetables and fruits and nuts."
The menu at The Garden Café features produce from several area farms, locally made seitan, and even a dairy-free ice cream made from cashews. "It's from this terrific little company right up the road that has a lot of integrity." She says. "I know they use fresh fruit, and everything is organic." Brown clearly enjoys the process of sourcing products and interacting with the farmers and sees it as a unique opportunity, rather than a challenge. "There's just such good food here," she says. "I spent so much time reading about it and wanting to be here, and now I can drive around in the fall and find Northern Spy apples!"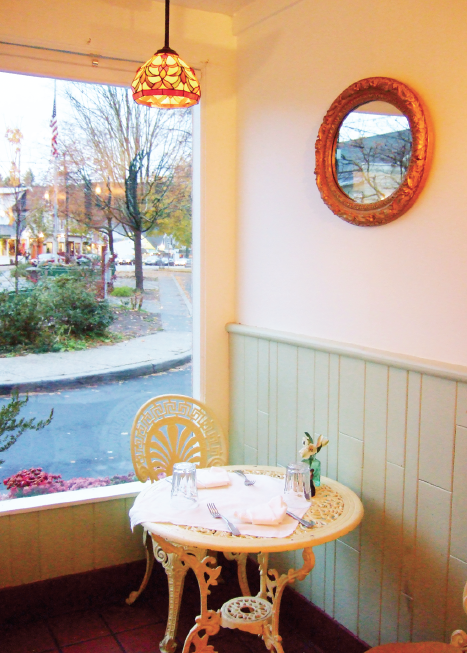 It's really just common sense for Brown. "The food that comes from your area is the food that will nourish you, and the food that you are meant to have during different times of the year," she says. "It doesn't make sense to eat mangoes in February when it's snowing."
When Brown became a vegetarian in 1968, she recalls that "there was nowhere to go to eat, and no one knew how to cook." At one point, she says, she poured Thousand Island dressing over badly cooked brown rice. And ate it. Much has changed during the nearly 30 years since then, significantly an increase in food consciousness that has changed her life profoundly, and that she now tries to infuse her menu with. It's a way of educating the mind as well as the taste buds, she notes. "People need to understand how powerful their food choices are, that the food we choose to eat can have ramifications everywhere—all around the world."