It's time to embrace all that the spring season has to offer. Whether you're hosting a holiday meal, planning a dinner at a local restaurant, or are just looking for an evening or afternoon out, be sure to explore one of these culinary hot spots.
Adams Fairacre Farms – Basque Tapas Bar Restaurant – Café Mio – Restaurant Six at Curry Estate – Dixon Roadside – Il Figlio Enoteca – Gino's Restaurant – The Lemon Squeeze Tavern – The Millbrook Inn – Millstream Tavern – Willow at Mirbeau Inn & Spa Rhinebeck – Piccolo Cucina e Vino – Smoky Rock BBQ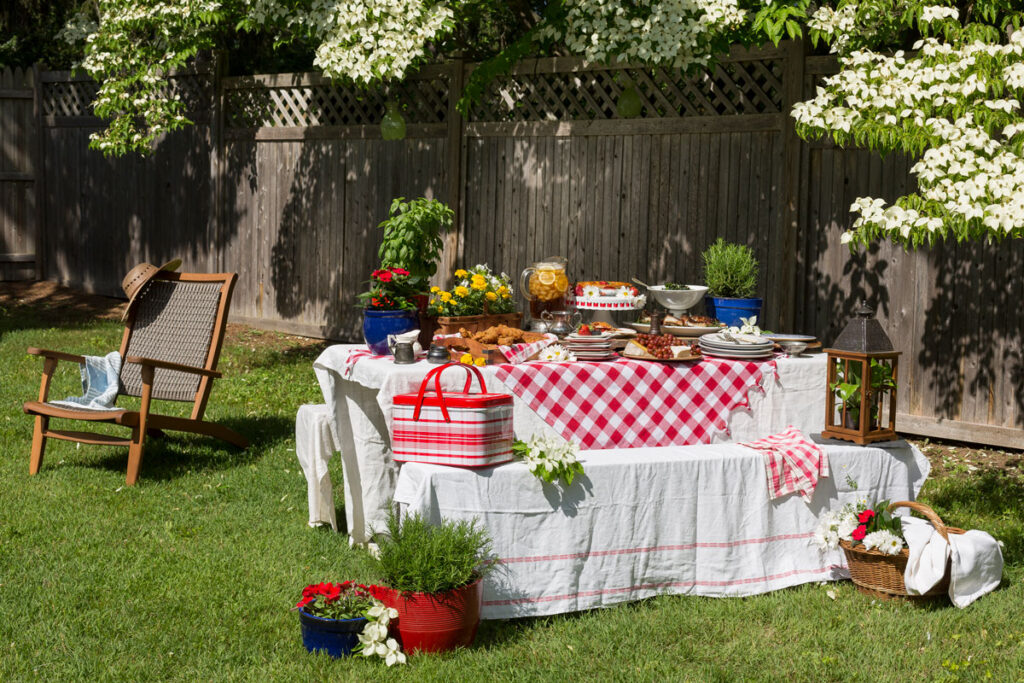 Impress your guests with culinary delicacies: Adams Fairacre Farms
Adams has been offering farm-fresh food since 1919 when Ralph and Mary Adams purchased 50 acres of farmland in Poughkeepsie. In 1933, they opened their first roadside farmstand. Adams soon grew to include locations in Poughkeepsie, Kingston, Newburgh, Wappinger, and Middletown. In addition to its award-winning catering, Adams offers a wide variety of gourmet cheeses, hand-cut meats, and other culinary delicacies that are sure to make any holiday special. Stock up on specialty candy, chocolates, and gift baskets and pick up colorful flowers for a festive table. Visit adamsfarms.com for more information and to find the store nearest you.
Adams Fairacre Farms
Locations in Kingston, Newburgh, Poughkeepsie, and Wappingers Falls
www.adamsfarms.com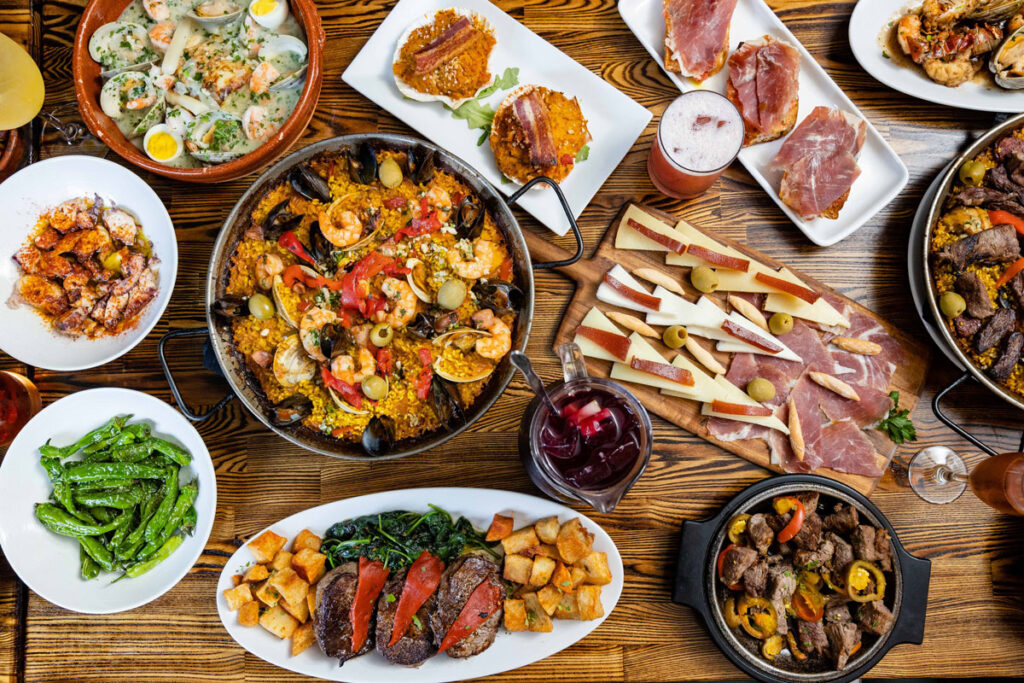 Experience authentic cuisine from Spain: Basque Tapas Bar Restaurant
Restaurateur Benny Castro created the original Basque in the village of Piermont, NY in 2018, featuring authentic cuisine from Spain, including an array of Spanish tapas, unique Paellas, Sangrias, and a full selection of Spanish wines. The second Basque location opened in Tarrytown NY in 2022 with both locations focused on quality and hospitality in addition to authentic Spanish fare. Discover modern and enduring Spanish classics, such as its famous Paellas that introduces a real Paella to customers — how it should be made with Valencia rice and baked to perfection with a multi-textured blend of moist, chewy and crispy caramelized rice. Both restaurants have received official certification from Spain as an authentic Restaurant from Spain. As walk-in restaurants where diners can feel at home, never rushed, reservations are only required for groups of six or more.
Basque Tarrytown
61 Main St
Tarrytown, NY
914.801.9200
Basque Piermont
587 Piermont Ave
Piermont, NY
845.395.3100
www.basquetapasbar.com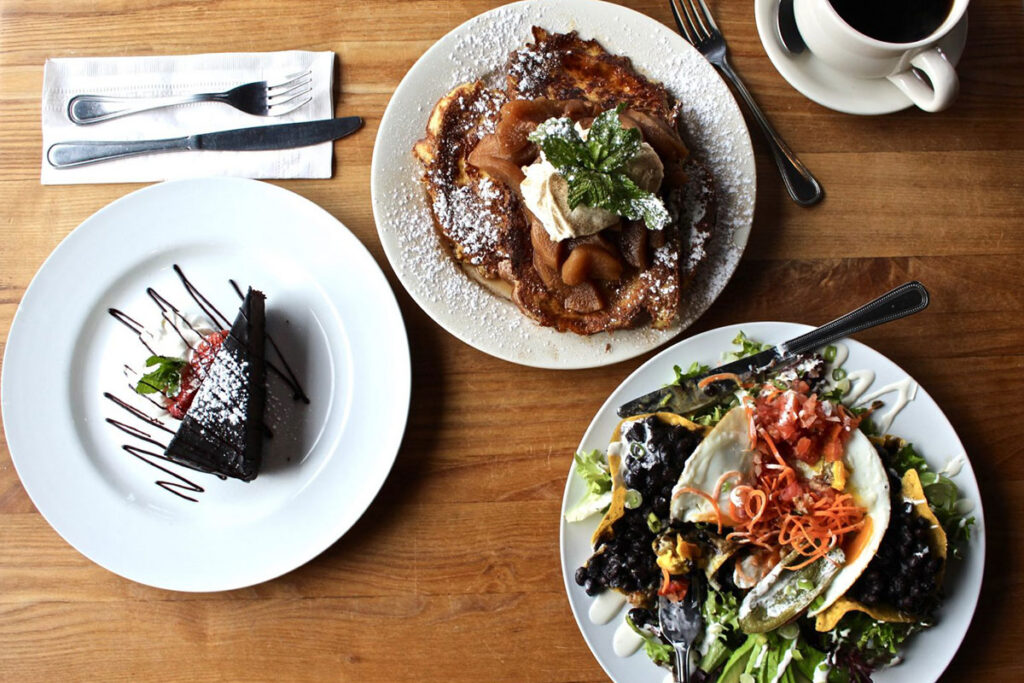 Creative cuisine crafted with love: Café Mio
Located in the heart of Gardiner, Café Mio specializes in fresh, locally sourced cuisine crafted with love by owner and esteemed chef, Michael Bernardo. New farm-to-table culinary ventures are created daily.
Café Mio
2356 US-44
Gardiner
845.255.4949
www.miogardiner.com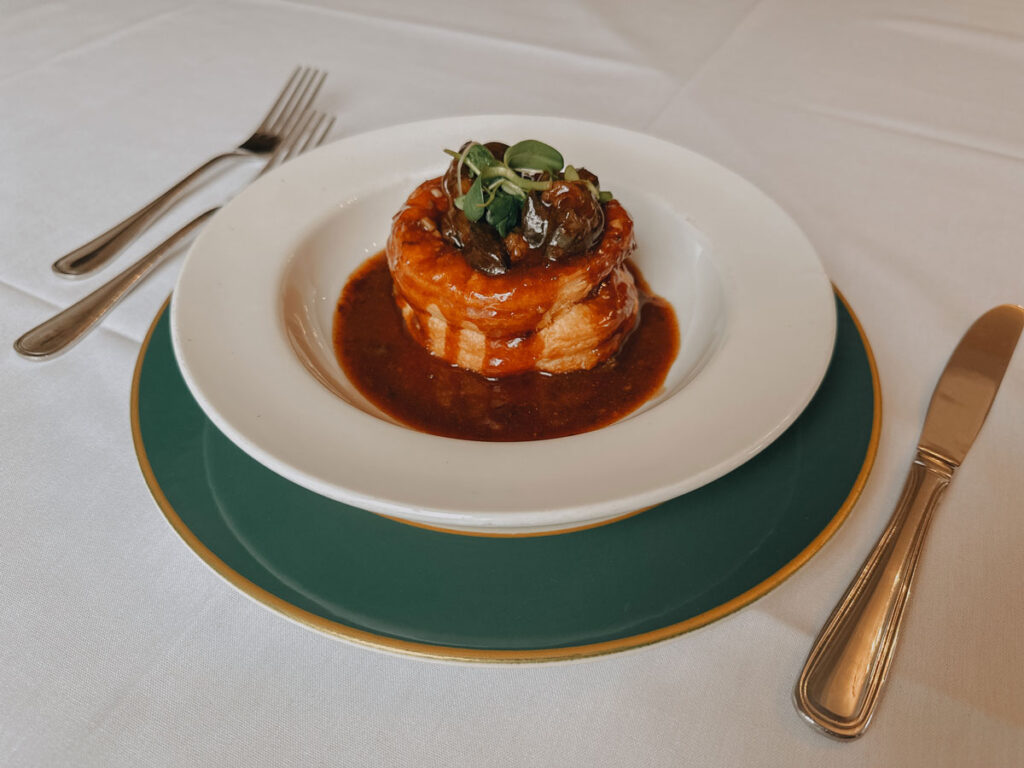 French-inspired, local cuisine in a relaxed, comfy atmosphere: Restaurant Six at Curry Estate
Restaurant Six at Curry Estate, which was formerly Le Chambord, has recently undergone some renovations to fit its current vision: to serve exceptional meals in a relaxed and fun atmosphere. The Curry sisters made the change because they wanted to bring some extra comfort to their guests. Whether foodies stop by on-the-fly for a casual night out or want to celebrate a significant event, they're treated to the same top-notch French-inspired, local Hudson Valley cuisine. Those who have not yet met the Curry Girls or experienced Restaurant Six are encouraged to stop by and say hello!
Restaurant Six at Curry Estate
2737 NY-52
Hopewell Junction
www.curryestate.com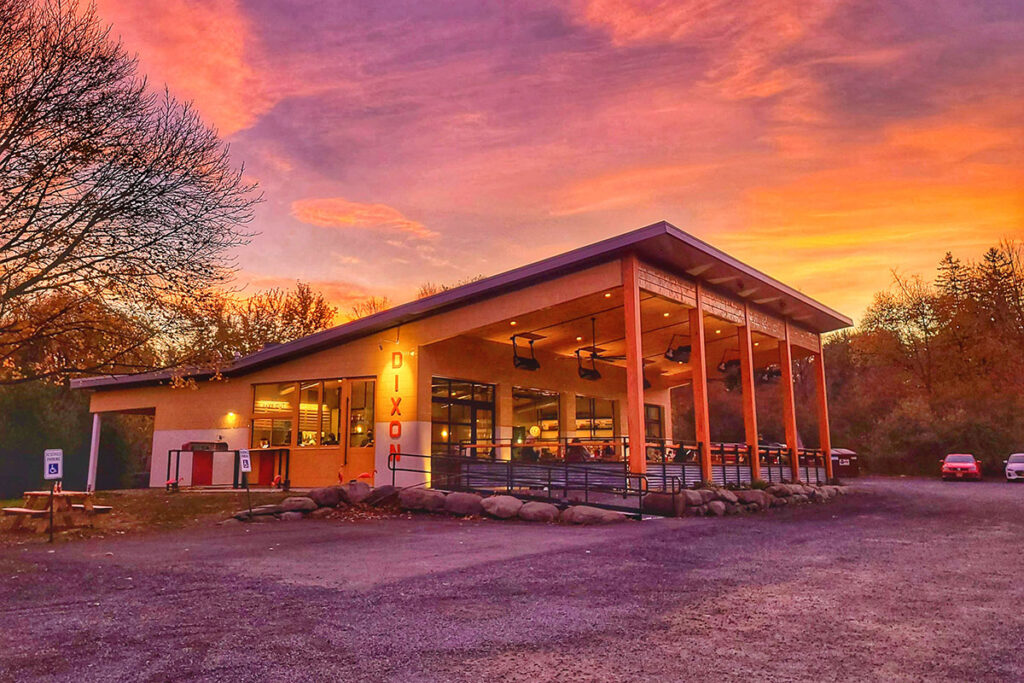 Indulge in comfort food classics: Dixon Roadside
Whether you're looking for a casual meal out, comfort food to take home, or family-style catering platters, Dixon Roadside has you covered. Its dog-friendly patio and relaxed interior offer a mid-century modern love letter to an earlier time, when people could find uncomplicated food to eat on the spot or take on the road. Dixon Roadside prides itself in offering the highest quality products from local Hudson Valley and Catskills' farms and small businesses. Its menu is comprised of comfort food classics with an occasional modern, fresh twist.
Dixon Roadside
261 Tinker St (where Woodstock meets Bearsville)
Woodstock
845.684.5890
www.dixonroadside.com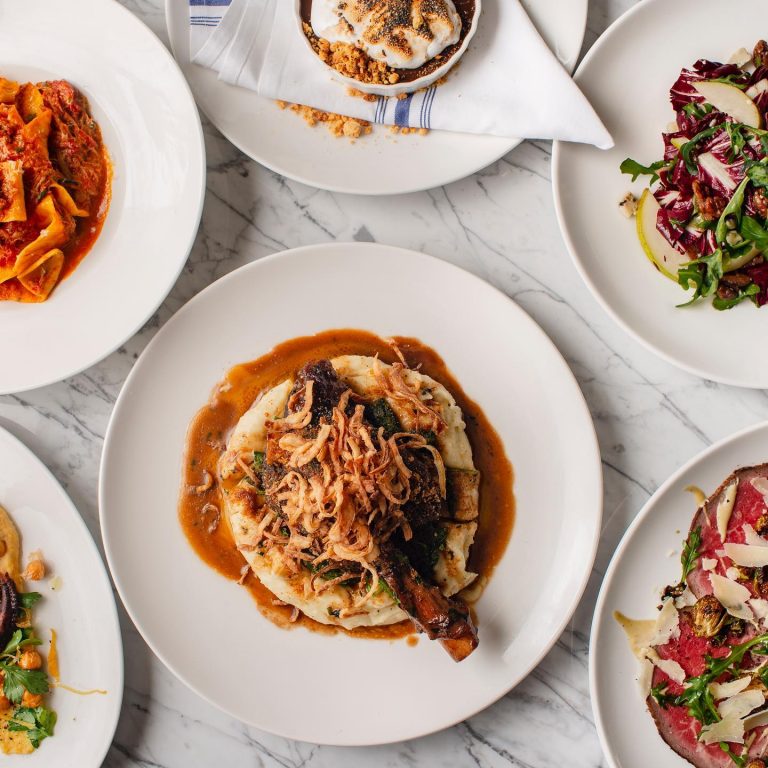 Italy meets the Mediterranean in the Hudson Valley: Il Figlio Enoteca
After operating the famed Il Barilotto in the village of Fishkill for almost two decades, restaurateur Scott Rosenberg has moved down the street to open "Il Figlio Enoteca." Il Figlio (translates to "the son") is a multi-level restaurant focusing on bringing the flavors of Italy and the Mediterranean to the Hudson Valley. Combine that with an expansive cocktail and wine program along with ample space for large events and you have Hudson Valley's "Best Restaurant in Dutchess County" for 2022.
Il Figlio Enoteca
992 Main St
Fishkill
845.836.3015
www.figlioenoteca.com
Facebook: @Il Figlio Enoteca
Instagram: @ilfigliofishkill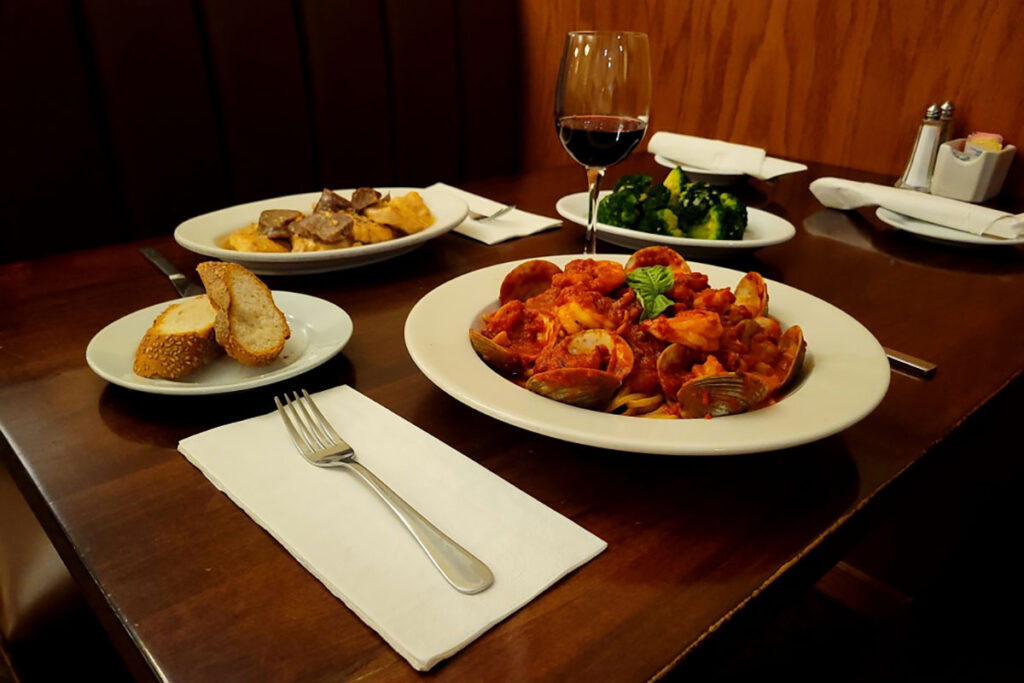 For a casual, traditional Italian experience: Gino's Restaurant
The holiday season is about celebrating and enjoying delectable food. For traditional southern Italian fare in a relaxed ambiance, plan your spring gathering at Gino's. This Italian American restaurant traces its roots back nearly 50 years. At the helm is Gino, who immigrated from Italy to Brooklyn before settling in the Hudson Valley. The dishes at Gino's are made with love from superior ingredients imported from Italy or sourced locally. Gino's can accommodate groups of 15 to 20, so create your ideal guest list and let the experts handle the rest.
Gino's Restaurant
1671 Rte 9
Wappingers Falls
845.297.8061
www.ginoswappingers.com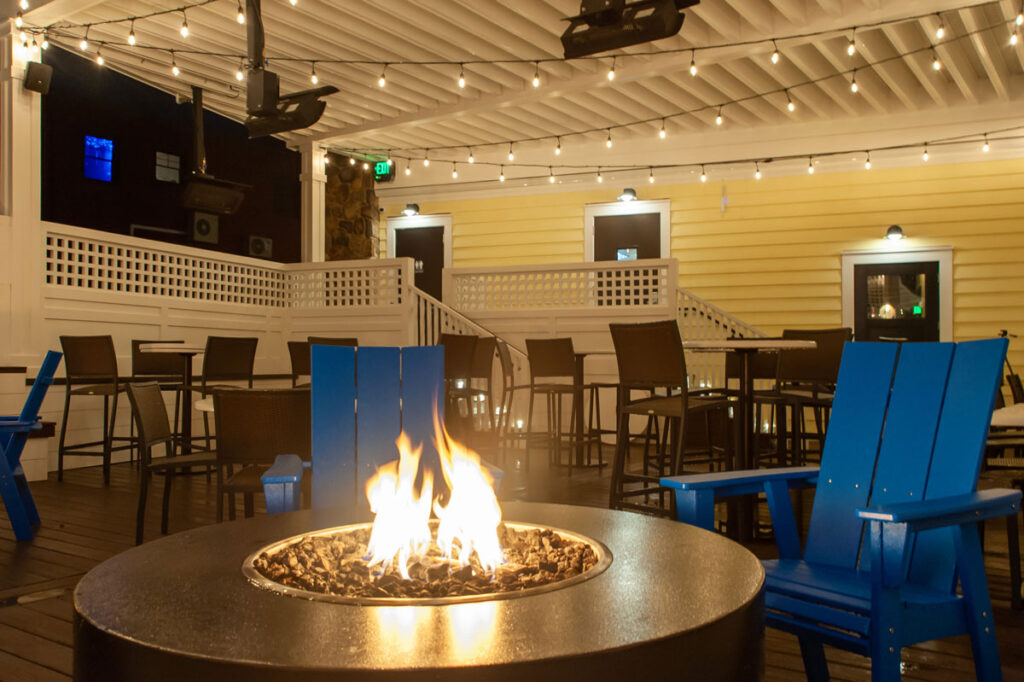 Listen to live piano music while enjoying comfort foods: The Lemon Squeeze Tavern
The Lemon Squeeze Tavern is a new piano bar and full-service restaurant located in the center of town in New Paltz. This spring, pop in for some comfort food in an upscale yet casual setting. Lunch, dinner, and late-night menus are offered. The Lemon Squeeze is also an ideal setting to enjoy a cocktail while basking in the warmth of fire pits on the cozy, outdoor heated deck. In early spring, The Lemon Squeeze will be hosting Sunday brunch. Head there on Thursday, Friday, and Saturday evenings when live piano entertainment creates a fun, festive scene.
The Lemon Squeeze Tavern
107 Main St
New Paltz
845.633.8618
www.thelemonsqueezenewpaltz.com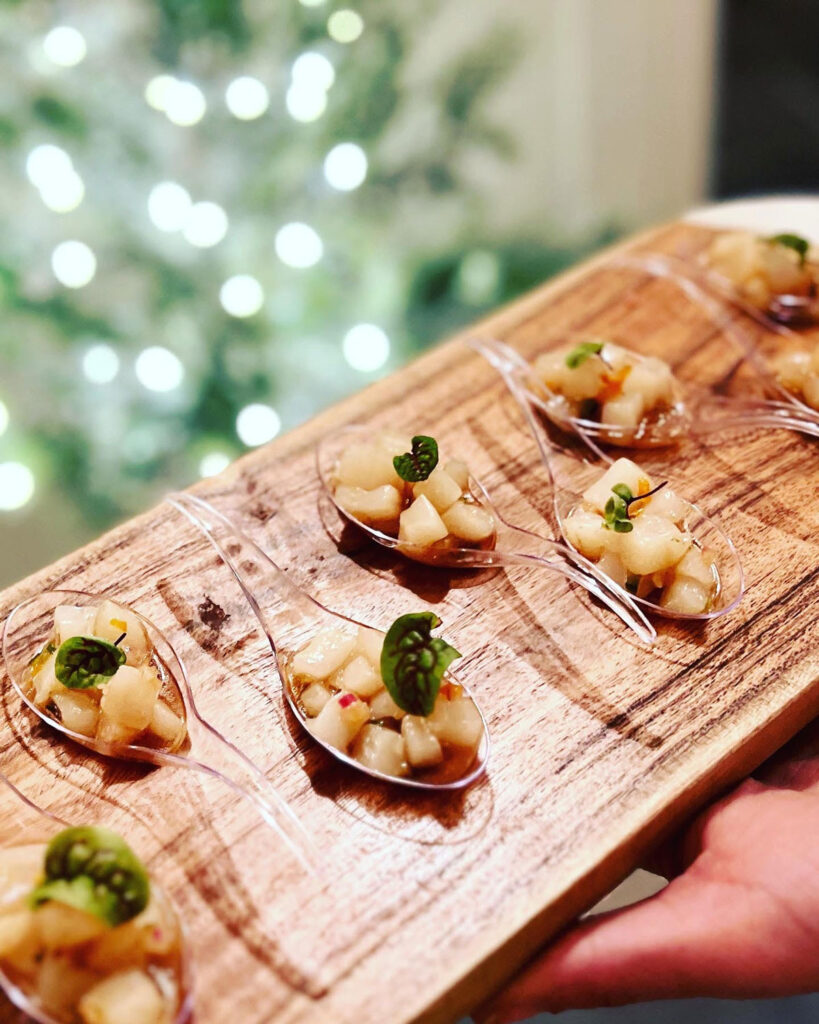 Host spring fetes in an elegant country setting: The Millbrook Inn
It's time to plan spring and summer parties at The Millbrook Inn. Whether it's in the glass-enclosed dining room, patio surrounded by a flower and herb garden, or in the grassy meadow beyond the inn, this elegant destination has several backdrops for relishing country charm and local farm-to-table fare. Here, there's no such thing as a "catering menu;" each event is truly unique. The team meets with clients on a one-to-one basis and uses its signature style to develop customized menus and decor. Standard parties accommodate up to 30. With special planning, it can seat 50 people.
The Millbrook Inn
3 Gifford Rd
Millbrook
845.605.1120
www.themillbrookinn.com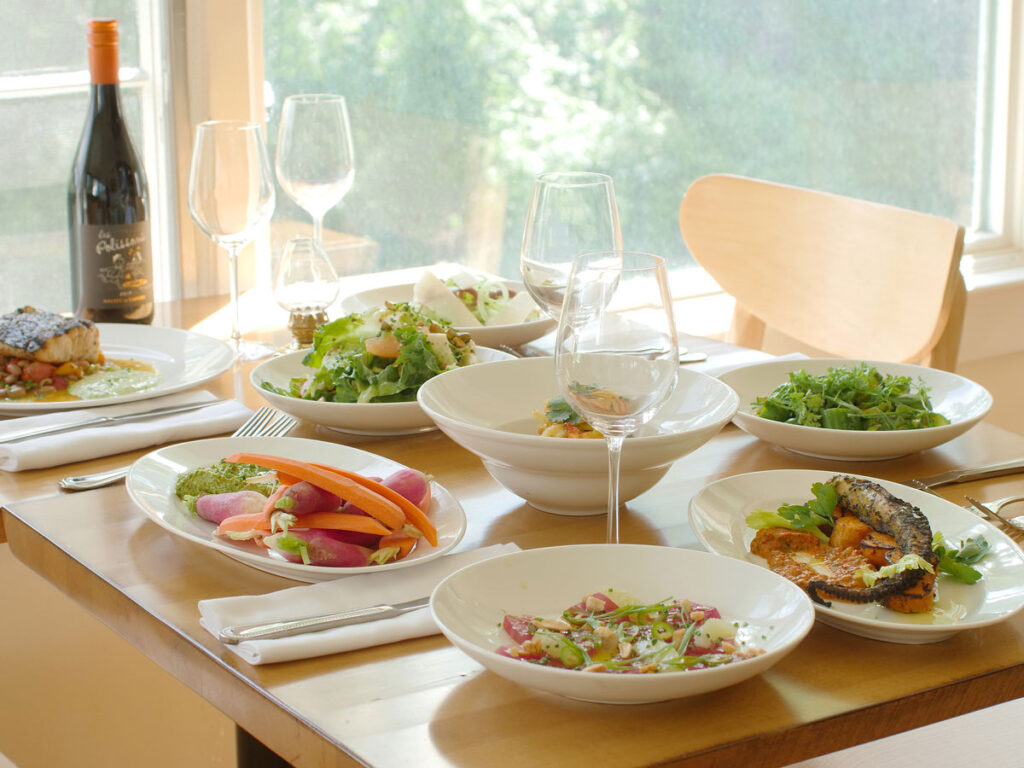 Feast on classic dishes in an old mill house/historic setting: Millstream Tavern
Millstream features locally sourced farm cuisine by Chef Dan Silverman. Its full craft bar and tavern fare is offered in a newly renovated space in a mill house that dates back to the 1700s. Classic dishes include steak au poivre, seasonal risotto, and fresh fish. Guests can opt for outdoor dining on the Sawkill Creek or indoor eating in a sunroom overlooking the water. Millstream's setting is ideal for casual dining and elegant celebrations. On Thursdays, it offers a fried chicken special and half-price bottle of wine. The tavern also offers offsite catering for those who want to host at home.
Millstream Tavern
114 Mill Hill Rd
Woodstock
845.217.2484
www.millstreamwoodstock.com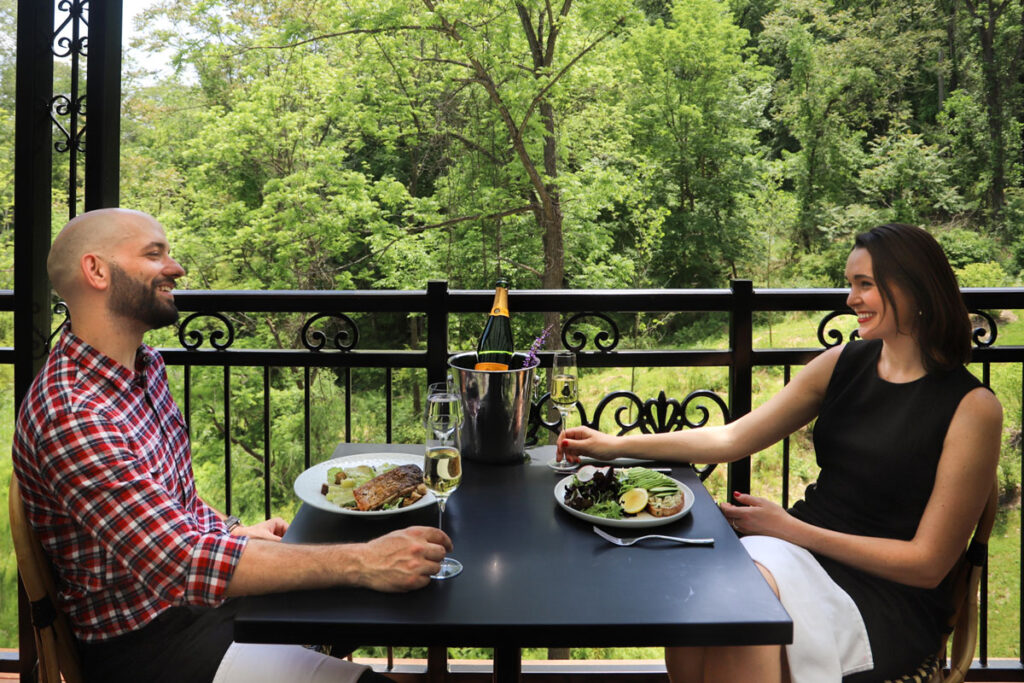 American fare fused with seasonal produce: Willow at Mirbeau Inn & Spa Rhinebeck
Willow at Mirbeau draws on the Hudson Valley to represent the region's agricultural heritage. Combined with the spa atmosphere of Mirbeau, the menu showcases the team's dedication to progressive American cuisine. Featuring local and seasonal produce from multi-generational farms, emergent food artisans, and craft distillers, the restaurant is open for breakfast, brunch, lunch, and dinner. Menu offerings include in-season, sustainably, and locally sourced options. Host your next bridal shower, baby shower, rehearsal dinner, or birthday party in one of the onsite private dining spaces with indulgent food catered by Willow.
Willow at Mirbeau Inn & Spa Rhinebeck
46 W Market St
Rhinebeck
845.516.7327
www.willow.mirbeau.com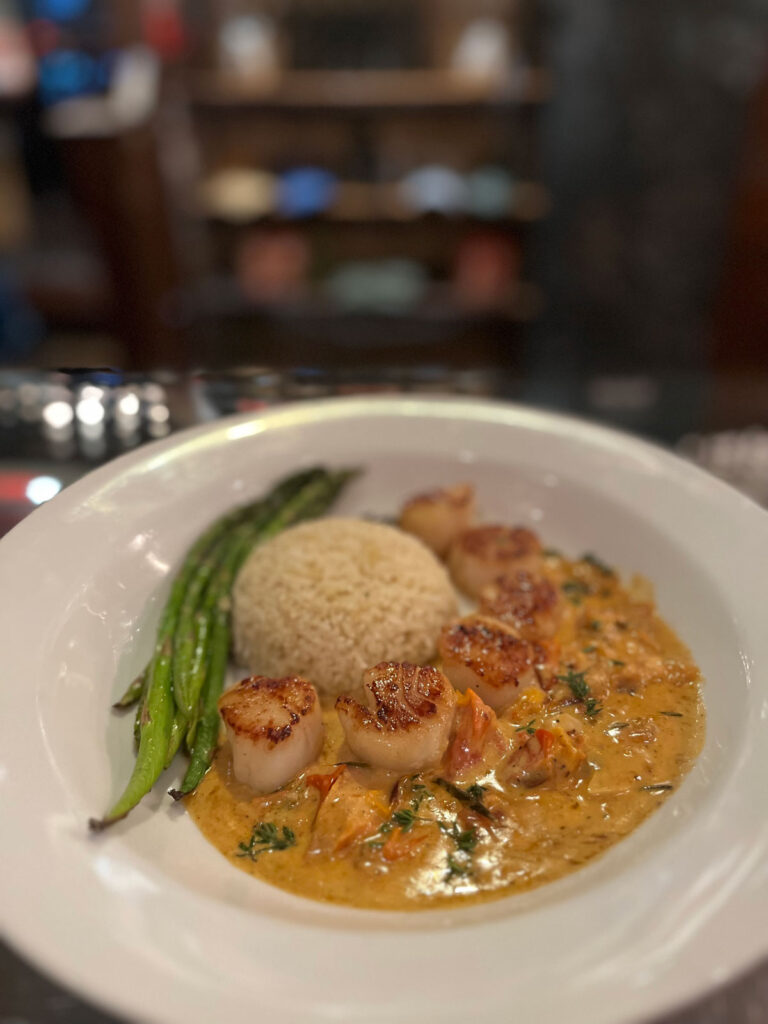 Treat yourself to a little taste of Italy: Piccolo Cucina e Vino
Visit Piccolo Cucina e Vino to experience a little taste of Italy. Be sure to sample everything from the paninis with freshly made bread and mozzarella to the handcrafted pastas or seared scallops in Tuscan cream sauce with Basmati rice and roasted asparagus. Enjoy an intimate meal in Piccolo's solarium — a glass-enclosed space with views of Run for Downtown Park. The solarium is adorned with plants; bistro lighting creates ambiance. Don't miss Piccolo's Copper Bar serving over 30 different Italian and locally made wines. Open Tuesday through Saturday.

Piccolo Cucina e Vino
17 North St
Middletown
845.343.2233
www.piccolocucina.com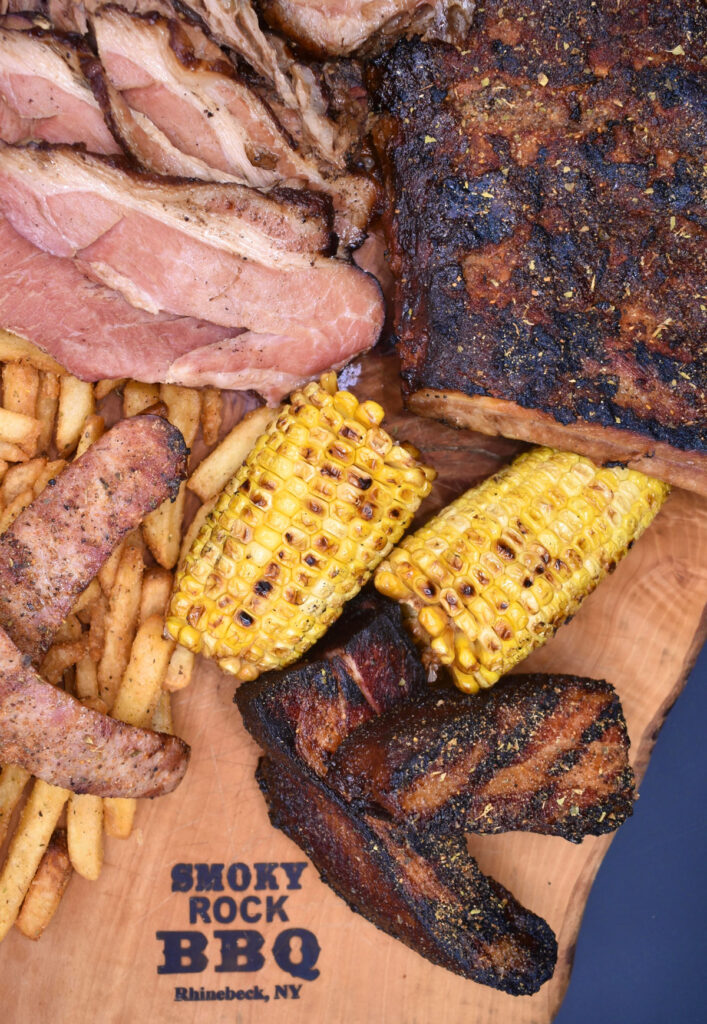 Turn up the heat with passionately prepared BBQ: Smoky Rock BBQ
Regardless of the occasion, Smoky Rock BBQ is there to assist in perfecting any event. With passion, its team crafts its own authentic recipes, rubs, and artisan flavors that are highlighted through exclusively wood-smoked meats, available at its Rhinebeck location. Offering a variety of packages for both in-house dining and take-out, the talents at Smoky Rock BBQ work to personalize each event. Smoky Rock's barbecue provides an exceptional culinary experience ideal for any springtime gathering.
Smoky Rock BBQ
6367 Mill St
Rhinebeck
845.876.5232
www.smokyrockbbq.com