It's hard not to be awestruck around Francesco Buitoni.
And not just because of his name — although that's certainly part of the story. After all, it's impossible to ignore the fact that Buitoni is that Buitoni, the one whose surname graces packs of pesto and tortellini at supermarkets near you. His father's side started the business in 1827, when Giulia Buitoni opened a pasta shop in Italy with her husband, Giovanni Battista. Although the family sold the company to Nestle in 1988, its pasta-making heritage still courses through the modern Buitoni's veins seven generations later.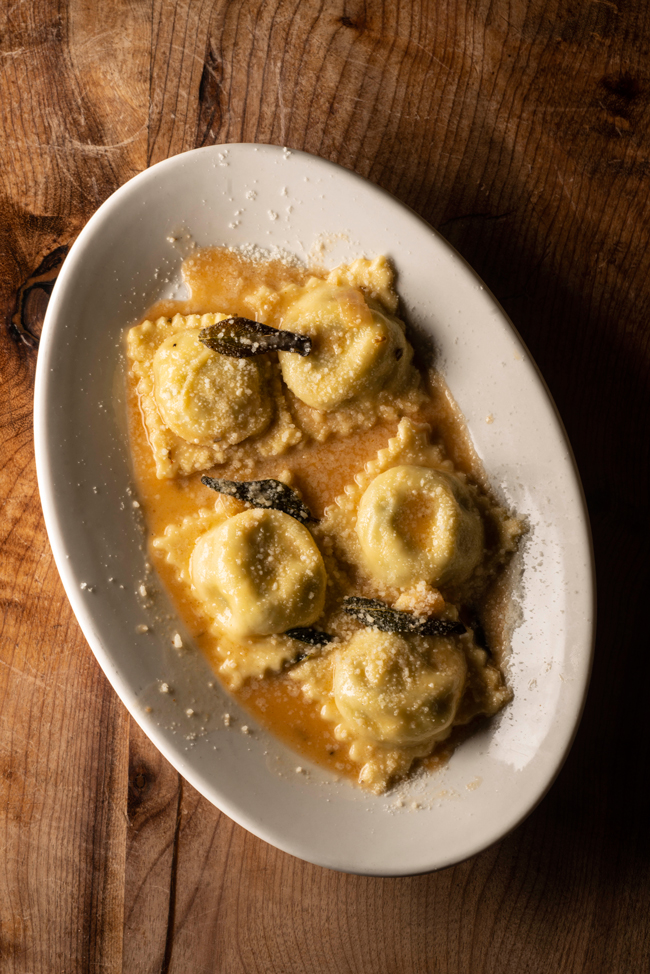 His earliest memories of food are the days he spent in his Italian grandmother's farm kitchen. After growing up in Rome, he ventured to New York City to apprentice at Al Bacio and Pasta Dreams, two of his family's restaurants. Later, he notched his belt at icons like San Domenico, an old-school eatery on Central Park South, and Gemelli, Tony May's Italian joint at the World Trade Center. He also discovered wine, first as a Prosecco salesman during a time when the United States was developing its taste for the bubbly, and later as a representative for Italian importer Panebianco.
His big break in the Hudson Valley occurred by accident. While visiting a friend in Pleasant Valley, he stumbled upon a job listing for a sous chef at Stony Creek, a now-closed restaurant in Tivoli, and couldn't shake the feeling that he needed to visit.
"It was an instant love at first sight," he shares. "The restaurant had this beautiful garden in the back and they were growing tomatoes. I took the job on the spot."
Buitoni fell for the Valley during his tenure at Stony Creek and later at Gigi in Rhinebeck. Although he did return to the Big Apple for a stint as assistant sommelier at Otto, Joe Bastianich's pizza-focused restaurant, the wear of city life, coupled with the anticipation of his first-born son with partner Michele Platt rubbed on him, and he knew it was time to retreat upstate. Together, the pair rented a commercial kitchen, dubbed Mercato Tivolio, behind the Red Hook Inn, where they made fresh pasta and sandwiches. They kept it up for two years, then decided it was time for a place of their own.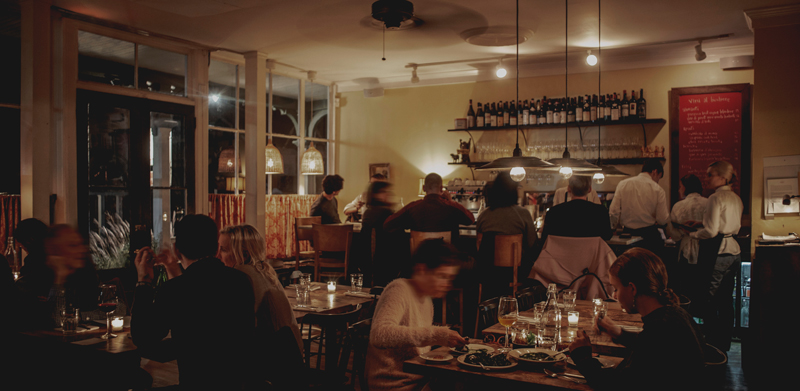 In 2006, they opened Mercato Osteria Enoteca, a farm-to-table Italian eatery, a few blocks away, on Market Street. On the menu, which changes nightly, the chef crafts a streamlined roster of Italian specialties. Depending on the season, diners may savor Coach Farm goat cheese gnudi, followed by pan-seared La Belle Farm duck breast with black futsu pumpkin and figs in a port wine sauce offarrotto, along with a side of red wine braised lentils with herbs and extra-virgin olive oil. Of course, that would mean forgoing the pasta, which is almost a sin, given Buitoni's expertise. It's nigh unto an impossible task, with plates of mancini spaghetti chitarra with tomato basil sauce and mozzarella di bufala tempting restaurant-goers from the start.
Buitoni is a genius, and an artist to boot. After all, how can one man turn 00 flour, farm eggs, a drizzle of olive oil, and a pinch of salt into a masterpiece of lush ravioli that achieve a nirvana-like status when bathed in golden brown butter flecked with feathery sage leaves? The entire menu is a study in simplicity; dishes have just a handful of ingredients, since to add more would be to bury the fresh, local flavors that define Mercato in the first place.
"I love being where we are, having the farms," Buitoni says.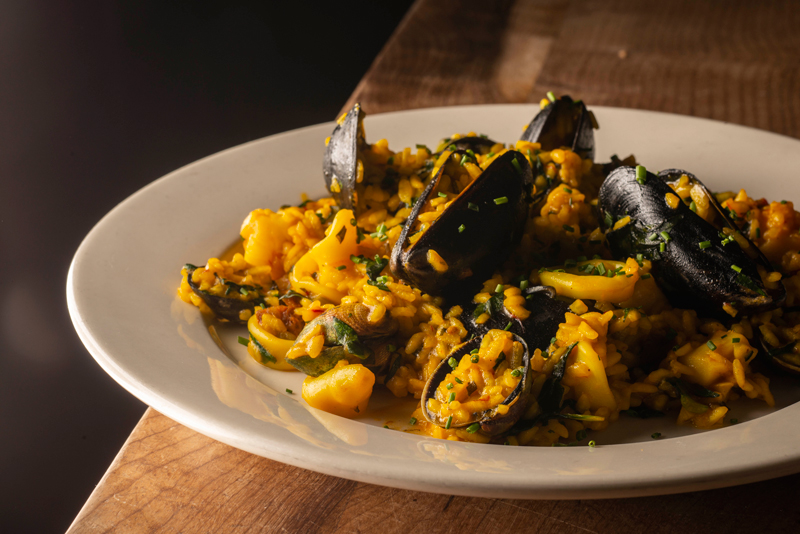 "[Black Sheep Farm has] really good lamb and pork, and Northwind Farms in Tivoli has really good poultry." For him, the secret is not only to shop for top, local products, but to do so in a sustainable way. He'll buy pounds of garlic from local farmers and gardeners, for instance, just so he doesn't need to purchase garlic at the grocery store, which oftentimes is mass-produced in China. His happiest moments are at the end of the week, when his fridge is empty and awaiting a new bounty.
"That means I've done a good job," he says. "I think Italian food lends itself well to [sustainable practices] because we waste nothing."
As with all things good, however, Mercato's time has come to end. Buitoni will be closing the restaurant at the end of the year to open GioBatta Alimentari, a new restaurant in Tivoli, in early 2020. GioBatta will prioritize casual, prepared foods for grab-and-go lunch and dinner. Pasta will be on the menu, too, since GioBatta takes its name from none other than Giovanni Battista, the founder of Buitoni pasta. While GioBatta's price point will be lower, Buitoni assures that quality will remain on par with what diners know and love at Mercato. "I'm not going to compromise," he says.
Nonna Buitoni would be proud.