PICKLES ARE IN. "Pickle elements are fashionable today—adding them to dishes brings a wow factor," confirms Chef Rio Alexander Hendrix, of The Beacon Hotel Restaurant and Bar, heralded to open soon in Beacon.
In fact, pickles may be the ultimate local, seasonal dish. As a food-preservation technique, the practice dates back millennia. Pickling recipes have evolved within cultures worldwide, resulting in a variety of ingredients and unique tastes, like kimchi in Asia, torshi in the Middle East and giardiniera in Europe. Some culture-specific pickling brines rely on simple ingredients (water, vinegar, salt and sugar); others utilize complex combinations of spices and flavorings specific to cultures or regions.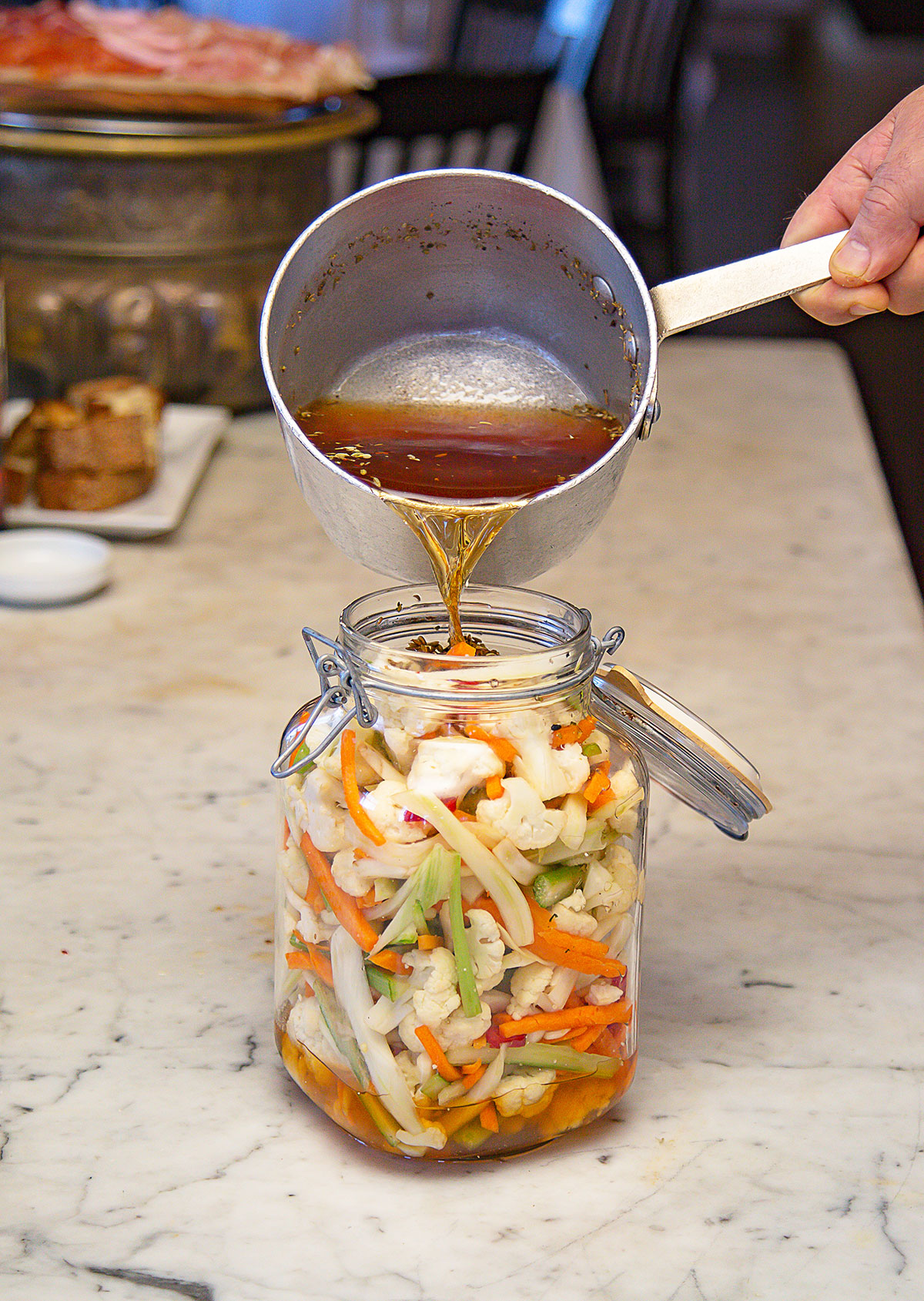 In preparation for his restaurant opening later this year, Hendrix has been building a larder. He and Chef Brenda Steele pickled ramps and beans in the spring and systematically pickled and canned seasonal vegetables and fruit throughout the summer and fall, including figs, sour cherries and tomatoes, in addition to a variety of jams and chutneys. "Whether these become elements on our artisan cheese platters, house-made paté plates, or elements of menu items, we've created a wide range of flavor profiles to accent different palates and draw from as we move through the season," Hendrix says.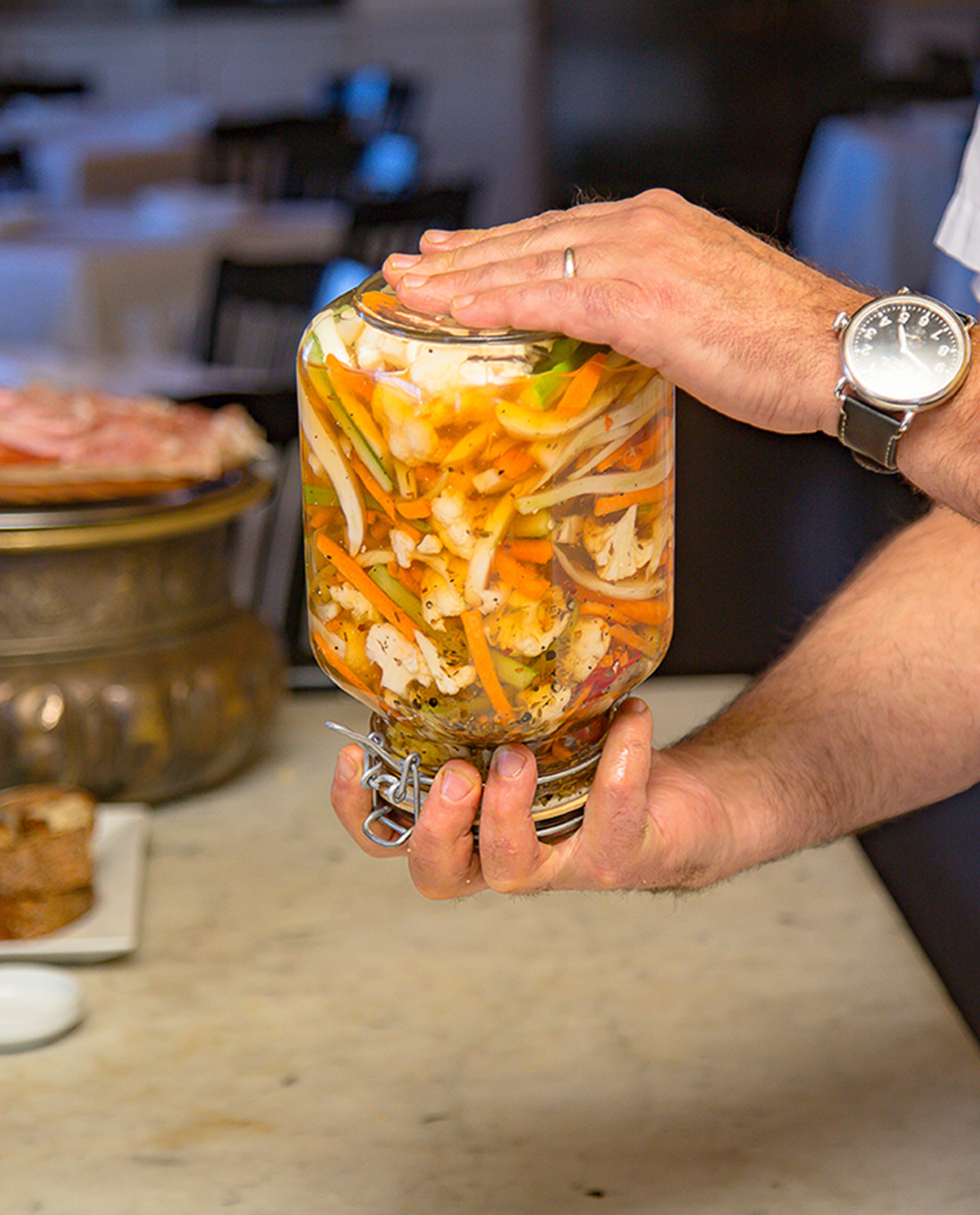 At Tarry Lodge, in Port Chester, Chef Andy Nusser regards pickles in a similar light. Like many chefs, he looks for seasonal ingredients to pickle. His pickling year starts early in the spring with fiddlehead ferns, then moves on to pickled ramp bulbs. ("There are so many you don't know what to do with them," he laughs.) In summer, his paper-thin sliced watermelon rind takes center stage; in fall he transitions to butternut squash. All the while he is constantly replenishing his pickled pearl onions and baby peppers.
The process of pickling comes in two forms: Submerge the ingredient in a vinegar-based liquid bath and hermetically seal or refrigerate it, or use a salt brine to ferment the ingredient (a method typically used for vegetables that have a lot of moisture, like cabbage).
Chef Mogan Anthony, of Village Social, Kitchen & Bar, in Mount Kisco, likes to focus on vegetables he thinks "taste better once pickled—like ramps, onions tomatoes and mushrooms." The key, he notes, is to balance the salt, acid and sugar in the pickling liquid before adding the vegetables. Start with the basics and add herbs and spices for different flavors: thyme, coriander and star anise for pickling oranges; thyme and pepper for oyster mushrooms. The most interesting thing he's pickled? "Parmesan rind," he says. "It had an amazing, subtle flavor."