STEPHEN LEIBOWITZ, CPM (Chief Pickle Maven) of United Pickle Products, knows his history. "In 1897, my grandfather Max came from Europe and his first job on the Lower East Side was working in a grocery store," he relates. "He noticed that every day, people would come in and buy cheese, meat and pickles right out of the barrel. At the end of the day the barrel was empty. He came up with an idea to open up the first pickle stand in the United States at 35 Essex Street."
When Max Leibowitz joined Isidor "Izzy" Guss to open Guss' Pickles in 1920, a number of pushcarts and pickle stands were hawking pickles on Essex Street (so many, in fact, that the area became known as Pickle Alley). Even so, Guss' Pickles always stood out as the best, and Guss' Pickles became a landmark, if not a legend.
The exact recipe of herbs and spices used to craft Guss' pickles has been secret for almost a century—though Leibowitz hints at a couple of key ingredients. For starters, "We have a special machine that just does garlic," he says. "Every hour on the hour we stop [production] and take cloves of garlic, peel them, put them in the machine. That goes in each barrel and each bottle."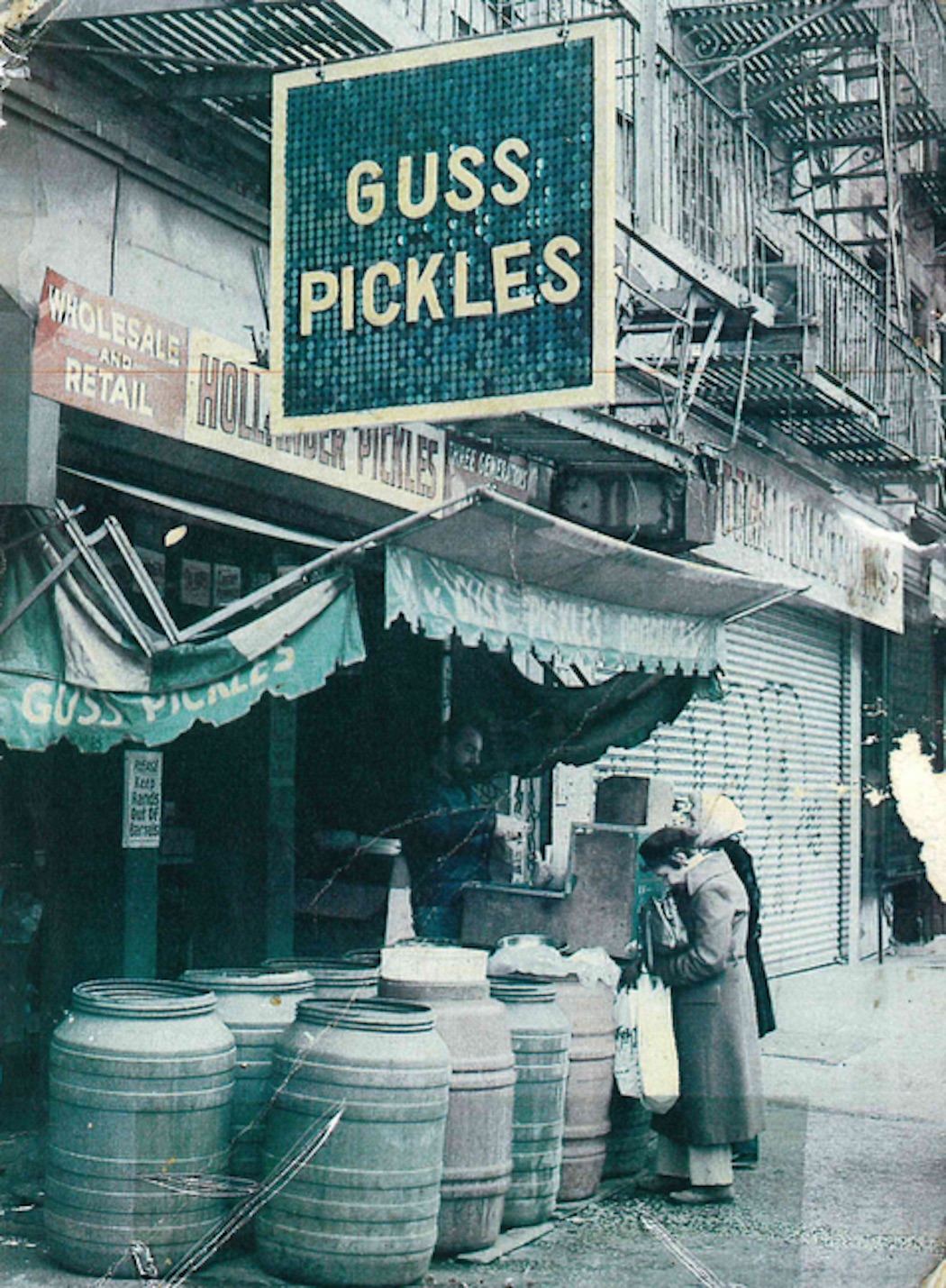 But the upstate connection is the clincher. "The water system that brings us the filtered water here is from Westchester County," Leibowitz says. "That's one of our secrets. I could pickle cucumbers right here and you would taste them a few days later and say they're delicious. I could use the exact same cucumbers from the same farmer using Florida water, and you would spit it out."
Once limited to the Lower East Side, Guss' kosher delights can be purchased online and in more than 1,500 independent grocery stores and major grocery chains across the country, including Whole Foods. Minimum online order is for a gallon; prices for sour, half-sour, sour tomato or sauerkraut pickles range from $56 to $72, including two-day shipping.