When you're traveling through the Hudson Valley, it's easy to become captivated by the spectacular scenery. That's exactly what happened to Quinn Rose Levine one day while she was driving along Route 66 in Hudson—a trip that inspired her to open a restaurant that is now beloved by locals.
Levine always wanted to own an eatery. "I had this idea for a very long time, even before I moved to Germantown with my family," says Levine, 36, who has worked in restaurants since she was in high school. "I loved the idea of having a counter-service restaurant, some ready-to-eat foods, and a place for families to come and feel welcome." When she spotted a quaint, centuries-old farmhouse on six acres—she recognized potential.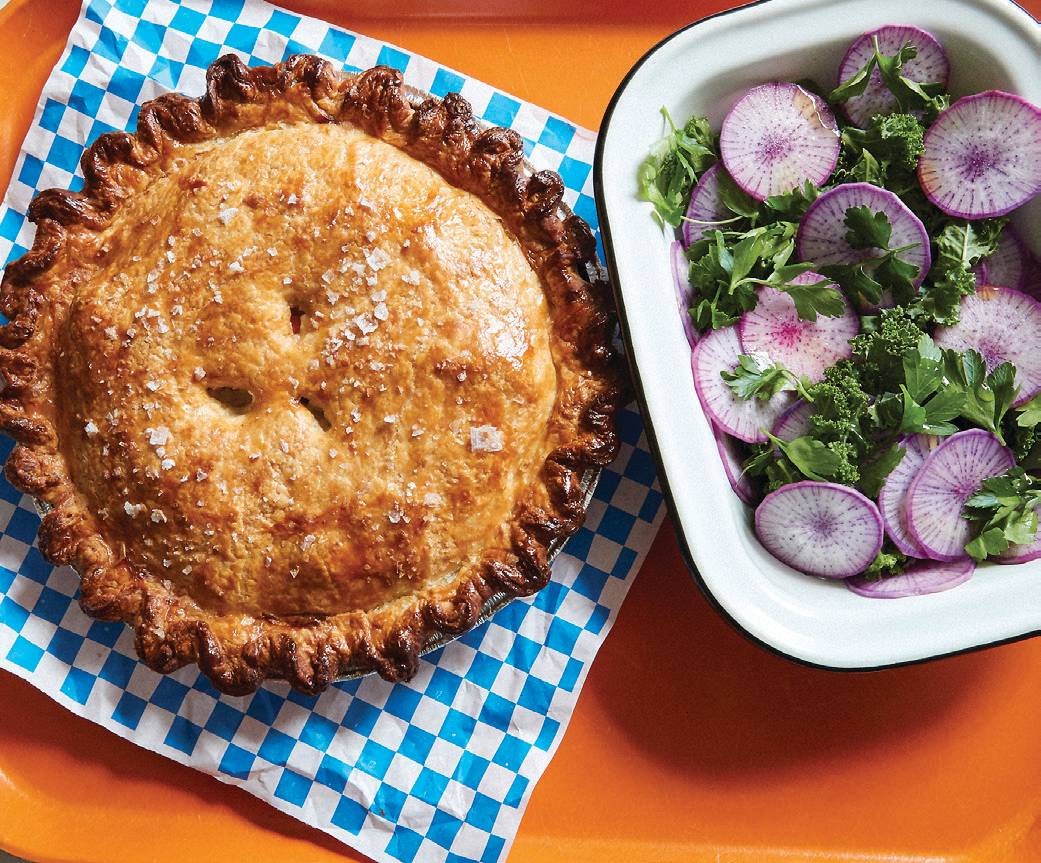 "At first, it took a second for me to imagine a restaurant inside of the house," says Levine. "But the more I thought about it, [I realized that] having people over to my home is something I love to do." Levine and her husband and business partner, Simon Burstall, purchased the circa-1700s farmhouse in 2020. The couple—and a group of close friends—rehabbed the space themselves. The main floor was converted into a rustic but modern restaurant with many original features. "We tried our best to keep the house looking like it was," says Levine. "We repurposed doors and we used wood siding from the 1950s underneath the counter." The couple also spruced up the sprawling property, adding plenty of outdoor picnic tables—perfect for gatherings with friends or family—plus twinkling string lights and cozy fire pits.
After renovations were complete in mid-2021, Levine and co-chef Amy Hess got to work creating a farm-to-table menu of foods they loved. Sandwiches would become a staple, incorporating house-made focaccia, spice blends, and savory sauces. In November of 2021, Levine and team unveiled Quinnie's—a lunch-focused restaurant and specialty market that highlights Hudson Valley ingredients and products.
"A lot of thought goes into each dish," says Levine. "We work with local farms including Kinderhook Farm for our meats, Northwind Farms for our hotdogs, and MX Morningstar Farm for produce. Our bread comes from See and Be Kitchen in Cairo." Quinnie's aims to expand customers' palates through its unique spin on classic comfort foods including lamb and beef meatball sandwiches, milk buns filled with braised carnitas, and a salami and sambal "toad in the hole." Vegan diners have plenty to choose from, too: The roasted mushroom sandwich with piquillo peppers and Italian gremolata and the sumac-spiced cauliflower with farro and capers are both delicious. The drinks menu is long and mighty: there are local beers from Suarez Family, Arrowood Farm, and Old Klaverack breweries, hard cider from Abandoned Cider, a variety of wines and cocktails including Quinnie's Martini, Smoking Dog (mezcal, grapefruit, salt, and chili rim), and many more.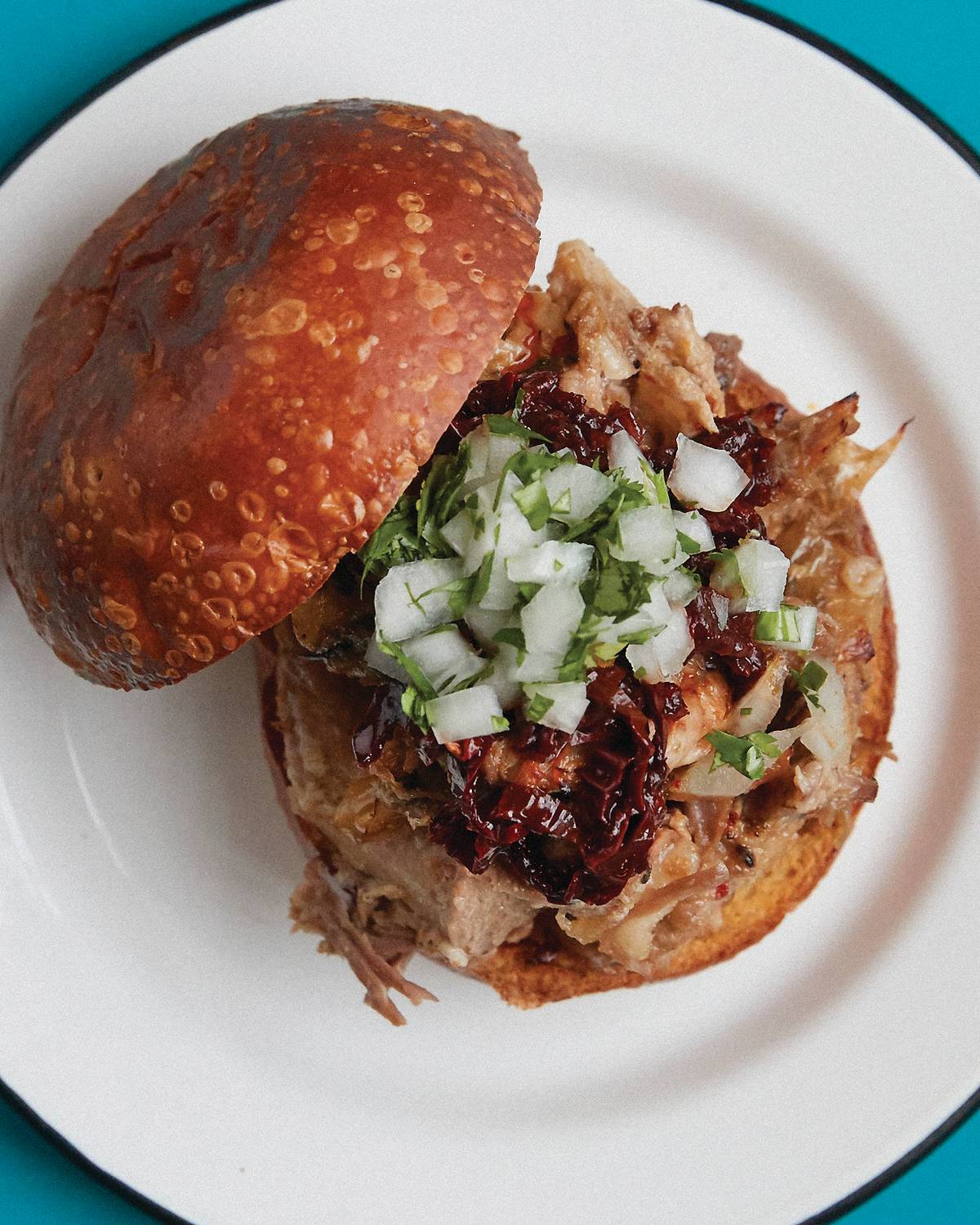 When your counter order is ready, bring it to one of Quinnie's' round tables on the main floor or to a picnic table in the backyard. After eating, peruse the market for a curated selection of foods and wares. You'll find artisanal hot sauce, local maple syrup, kombucha, and kimchi, plus fresh beans from Clermont Coffee and eggs from nearby Overlook Farms.
A few months ago, Quinnie's launched their nightly bar menu (8 p.m. and after) that features small plates like chicken liver mousse on toast, pimento, and crudités, plus its full drink menu. Quinnie's has a schedule of events, like drag bingo, karaoke, bouquet bars (where you can learn to make flower arrangements) and seasonal food festivals, throughout the fall. "We want to build a community at Quinnie's and make sure everyone feels welcome," says Levine. "We feel like the space, menu, and accessibility we offer is really special."
834 NY Route 66, Hudson quinniesnewyork.com
---
Related: Wizard Burger Works Vegan Magic With Its Menu in Albany