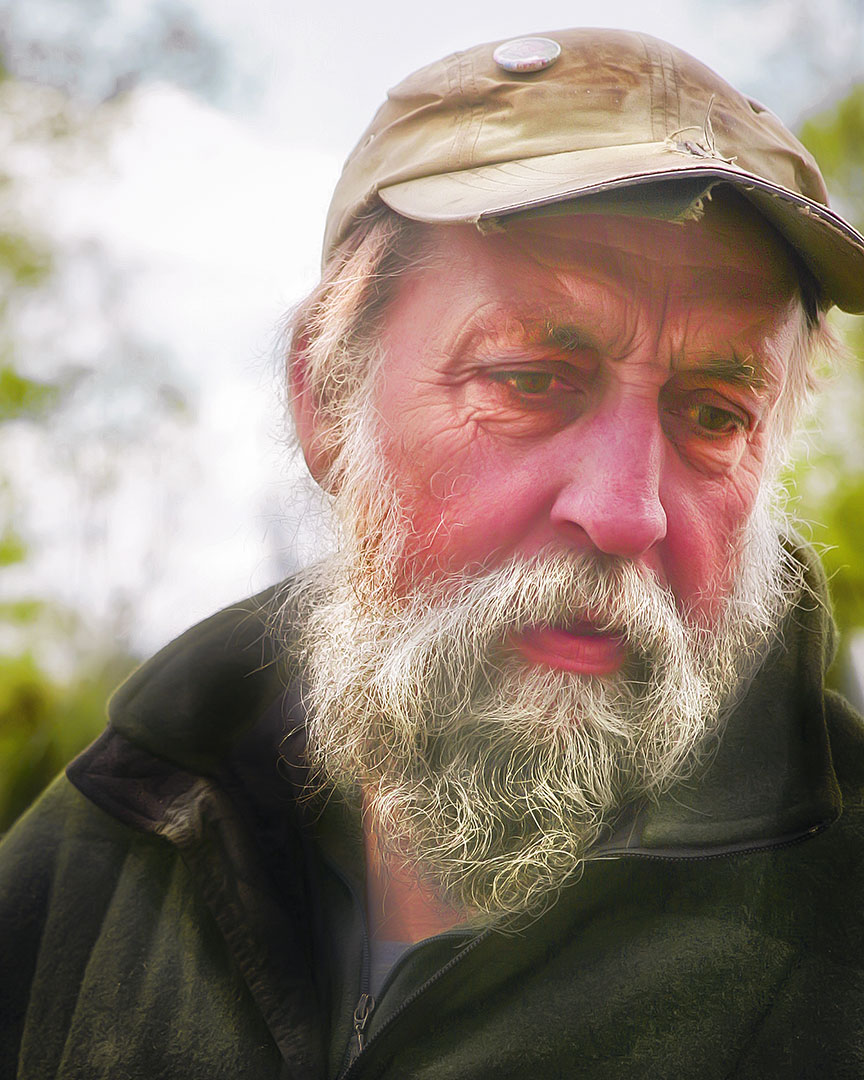 A generation ago, Ray Bradley donned a starched-white chapeau and matching coat, the sous chef at Manhattan's famed Le Cirque. Today, he dresses in a dusty harvester cap, mud-splattered trousers and muck boots, the owner-operator of Bradley Farm, near New Paltz. Capable of wearing more than one hat, he in fact is a cross-breed entrepre­neur: farmer-chef.
His 27-acre Ulster County farmstead, rescued from decay when Bradley purchased it in 2000, is announced by a voluminous red barn with putty-brown trim, neat furrows of cropland spreading out around it like a giant fan. Producer of heirloom vegetables, fruits and herbs as well as specialty products, the bucolic parcel is likewise home to pigs, chickens and honey bees. In summer, the iconic barn doubles as makeshift restaurant, where the amiable grower hosts a monthly communal Farm-to-Table dinner, accompanied by wine pairings, featuring four-course meals Bradley designs and prepares himself.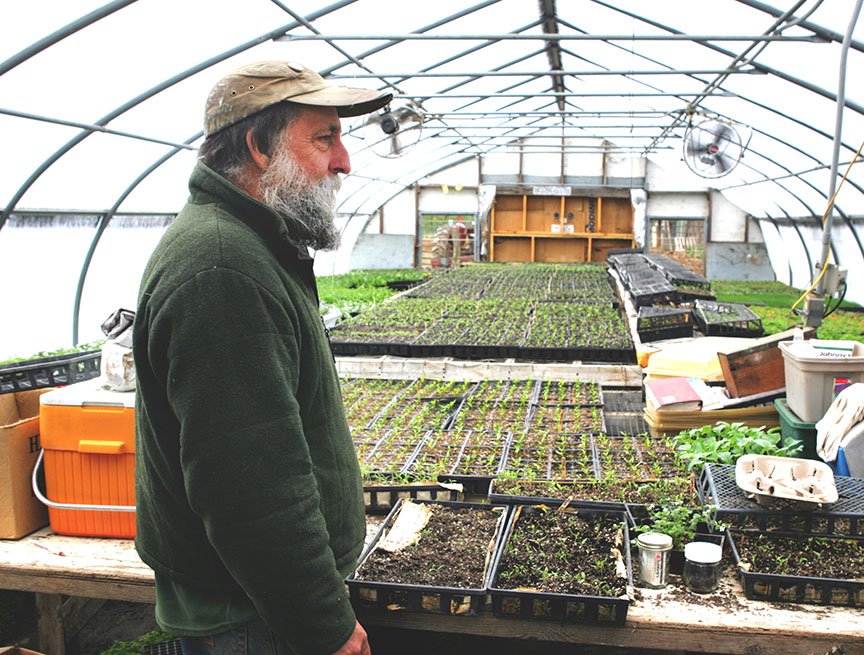 A Connecticut native, Bradley tended a culinary herb garden in his youth and worked as dishwasher and short-order cook. After studying forestry at Paul Smith's College, he tried logging in Oregon. "If you've seen Ax Men on TV, that was me," he recollects. Drifting back east, he did odd jobs, and during Bike Week in Daytona, Florida, in 1976, he landed a position at Clearwater Beach Hotel, rising from peeling carrots to fry cook. A seasonal circuit of kitchen work followed between Clearwater and Chatham's Bars Inn in Cape Cod. "At the time, it was a good job, working six or seven days a week," Bradley says. Over the next decade, his cooking stints varied from food service at SUNY Oneonta to upscale eateries in Long Island and New York City, where he crossed paths with culinary stars Daniel Boulud and Thomas Keller. In the mid-80s, after reuniting with childhood friend David Bouley at Montrachet, Bradley helped launch Bouley, a French bistro in Tribeca, where he worked until 1990.
The erstwhile chef joined food distributor Frank Wilkow in renting a small plot of land on Million Dollar Farm, directly across the road from what would become Bradley Farm. The pair grew organic vegetables to sell at Grand Army Plaza Greenmarket in Brooklyn. After three restless years, Bradley departed for Costa Rica, cooking at a bed & breakfast and aiming to start a farm. But by 1995, he was back at Million Dollar and eyeing the property across the road. "I'd look across the street wistfully and say it would be a good place to have a farm," Bradley says. The owners eventually agreed to sell the land, nestled against the backdrop of Shawankgunk Ridge.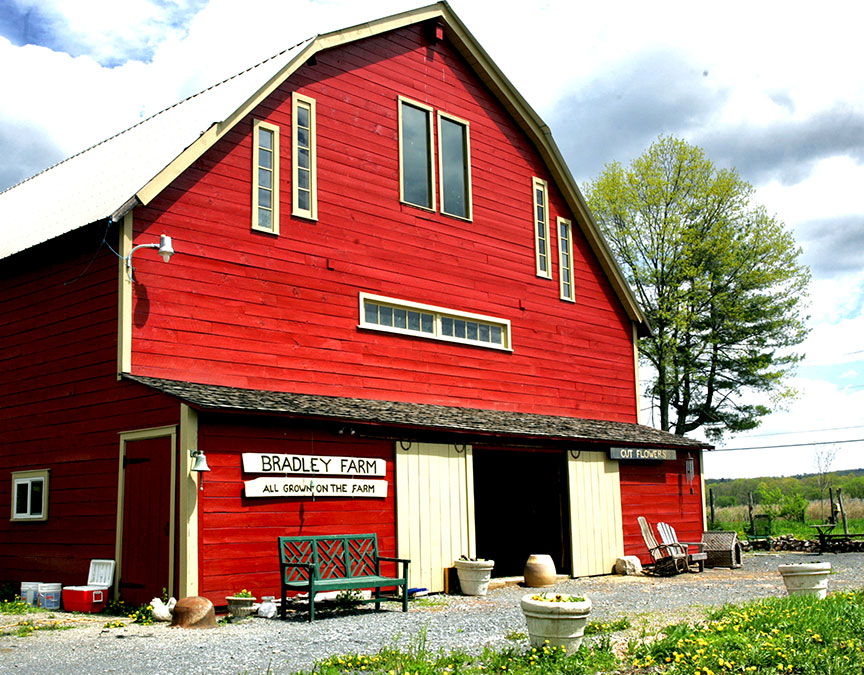 Ingenuity and practically guided Bradley's early plan for the farm, inaugurated with a party that doubled as a fundraiser, thereafter an annual event. "My original vision for the farm was to grow and sell vegetables at greenmarkets in the city, but my goal was to do something nobody else was doing," Bradley says. "I was the first guy ever to sell garlic at Grand Army the year they opened, two decades ago." Still a vendor there, he also purveys at 97th Street Greenmarket. While he's always had a farmstand on Springtown Road, Bradley wants to expand its scope and hours this season. "Now I want to build up business here," he explains.
Physical improvements to the property began in the early years with four greenhouses and woven-wire fencing. A Cornell Cooperative Extension grant funded 2,000 feet of underground irrigation. Renovation on the barn, begun in 2003, has included restored beams, new roofing, siding, sheetrock and floors on an upper-story hayloft. A commercial kitchen also was installed. Preserving the barn's original flavor, a brick-lined, pebble-filled former cow trough runs the length of its now narrow eastside storage room, where necklaces of Bradley Farm–made gourmet sausage dangle above meat coolers and sacks of onion bulbs. Elsewhere on the property, a new trailer is housing for three farmhands.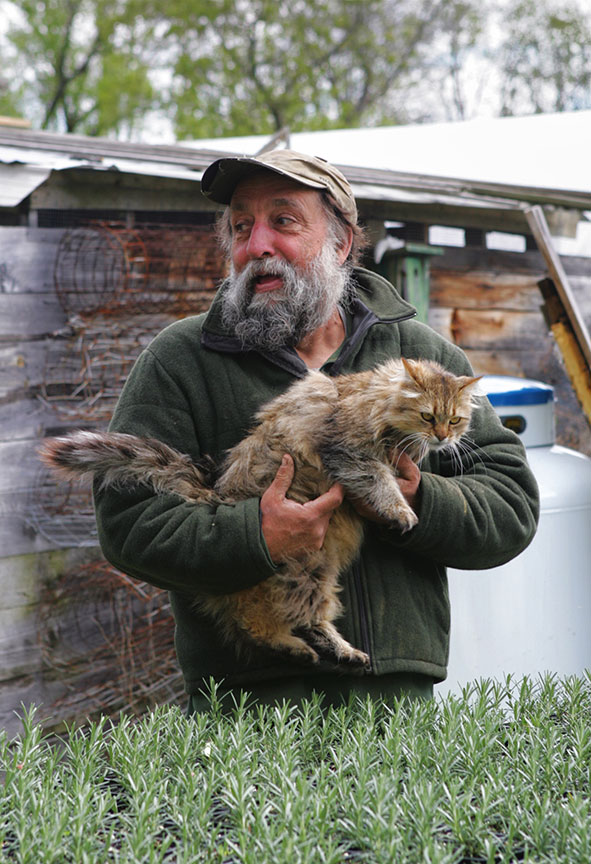 For the growing side of the modest operation, Bradley sprouts his own seeds in the greenhouses and cultivates without chemicals or herbicides using standard equipment–tractors, cultivators, rototillers. "You either have to be real small and specialized or huge," he says. "I grow French grey shallots because nobody does." Other select greens, herbs and vegetables he grows include book choy, kale, leeks, coriander, marjoram, mint, beets, cranberry beans, lava beans, heirloom tomatoes and a variety of squashes. Cut flowers are avail­able all summer, and Bradley Farm regularly sells naturally raised pork (slaughtered and frozen at a humane USDA plant) and eggs, as well as pickles, honey and signature paprika (ground from pepper plants) with Ray's image stamped on the label. To further "enhance the season," Bradley relies on Farm-to-Table Co-Packers in Kingston [see Valley Table 53]. "I can bring him a bin of cheese pumpkins and a week later it comes back packaged in a box," Bradley says.
Communal dinners, limited to 40 prepaid guests, are served in the middle room of the barn. "We use what's local and fresh, including fish caught by a friend on Long Island. We keep it simple–with the first asparagus of the season you don't need a lot of sauce. You really taste the flavors." Award-winning experts Daniel Johnnes and Kevin Zraly select the paired, featured wines.
Of his current role as farmer-chef, Bradley maintains, "In the restaurant business, it's work, work, work and more work with no time off. Farming is a lot of work too, but at least there's an end, a down time. You still have to feed the pigs and chicken–it takes a lot of patience–but it's one day at a time."