ONE FRUIT CAN CHANGE ANYTHING. Adam and Eve had an apple. Persephone had a pomegranate.
Ray McEnroe had a tomato.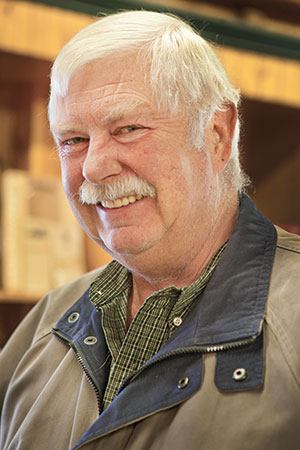 It was 1988; McEnroe had recently entered into a partnership with New York building owner and developer Douglas Durst. Durst's farmer brought McEnroe a greenhouse-grown, Certified Organic tomato in May (when tomato lovers are customarily grimacing at the tasteless, tomato-shaped things that line their supermarket produce aisles). McEnroe said, "How the hell did you get this? I've got to do this."
And the seeds of McEnroe Organic Farm were planted.
Today, McEnroe and Durst have one of the largest organic farms in the Northeast, covering 1,000 acres, all of them Certified Organic. The farm produces its own beef, sheep, pigs, chickens and turkeys, and also grows all of its own grain and hay.
McEnroe originally was a dairy farmer, like his father, grandfather and great grandfather before him. He took over the family farm when his father passed away in 1983. "By 1987," he says, "I had a crippling debt load, so I decided to put some property up for sale and that's when Douglas bought the first acres. It relieved me of a lot of debt so I could survive. Douglas started with the vegetables and a compost operation. I became very interested, the next year—when the farmer brought down that tomato."
Within a year, McEnroe recalls, he had built greenhouses and "became a farmer, growing vegetables." When the government approved the use of artificial growth hormone in dairy cattle in 1994, McEnroe sold off his dairy herd. "I got rid of my cows—I was strictly into vegetables, and eventually compost," he notes, "then beef, then sheep, then chickens, then pigs. It kept evolving and getting bigger and bigger."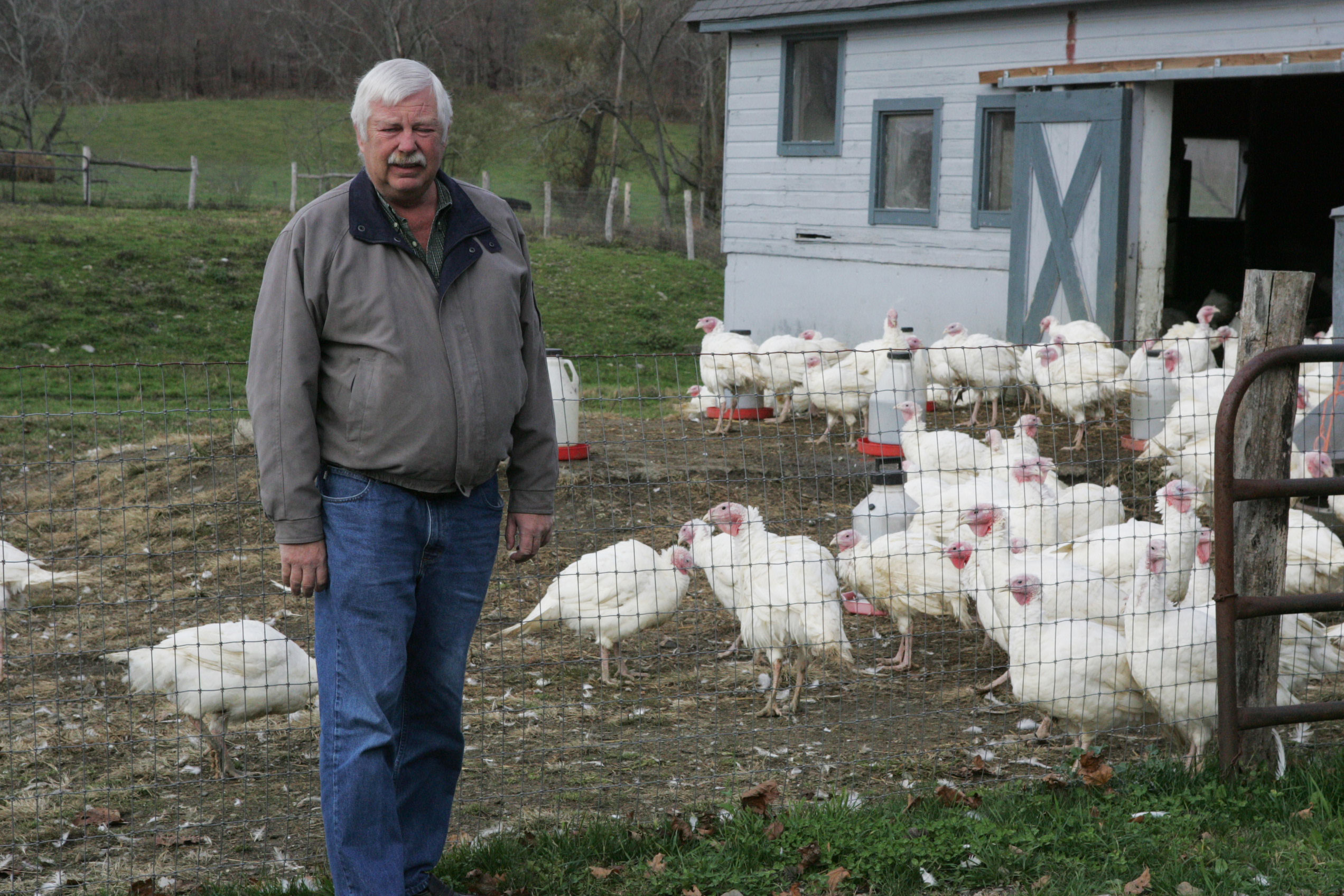 ​Durst, known for developing environmentally friendly "green" building—notably the Condé Nast Tower at 4 Times Square—took interest in the Millerton property because he and his wife Susanna wanted good, organic food for themselves and their two children. The McEnroe Farm Market that now offers a large range of organic produce, condiments, meats and other delights, started as a farm stand set up in a small, two-car garage. Ray's wife, Sharon, took some of the organic produce and turned it into jams, pickles and sauces. Today, her son Wade mans the kitchen, supplementing his mother's jars with prepared foods, like Grandma's meatloaf and Ray's roast beef (both made with McEnroe's organic beef and served on local sourdough.) Their other son, Erich, works on the farm.
In a drive around the bucolic farmscape, it becomes clear that the bounty of the market belies the extraordinary challenges that McEnroe, as a Certified Organic farmer, faces. His philosophy of farming is firmly grounded in reality. "People are very interested in organic meat and poultry right now, and a lot of farmers claim that they're doing organic meat, calling it 'grass-fed,' 'all-natural,' 'organic—all kinds of terms. But to be Certified Organic, which we are, you have to follow regulations. The 'grass-fed' stuff drives me nuts because there are no regulations on it. So some guys are going out and buying 'feeder steers' in the spring (when they're a year or 15 months old) and have been on grain all along. They put them out on grass for the summer, and sell them off in the fall, and call them all 'grass-fed,' which they're clearly not. Now, you've got to have grain in beef to have good flavor—if you don't have some fat and marbling in your meat, you're not going to have the flavor. To be Certified Organic, a percentage of the ration—70 percent, I think—has to be grass. So we do 'grass-fed, grain-finished beef.'"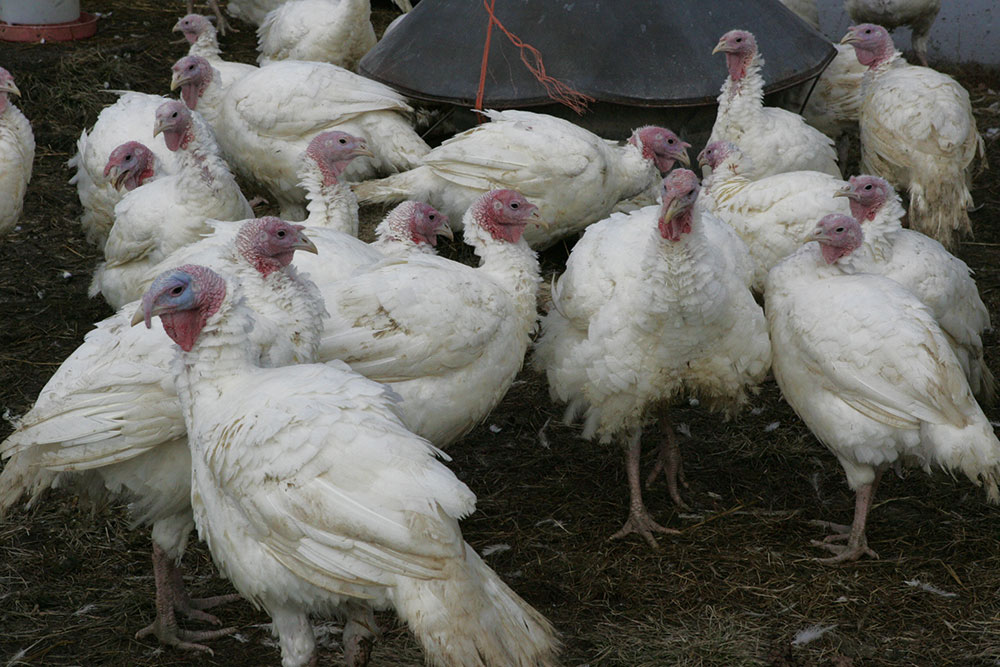 Of course, that's not to imply that, by comparison, growing organic vegetables is easy—far from it. Besides selling them at his market, McEnroe wholesales vegetables, but he is acutely aware there's a bottom line. "The problem is, a lot of people that get into organic farming don't know their bottom-line cost—they just grow vegetables, raise beef and make compost. They're not making any money; they just have produce that they have to unload. They undersell everybody just to get stuff out and it hurts everybody. Eventually, they run themselves out of business, but then there's someone else waiting to do the same thing."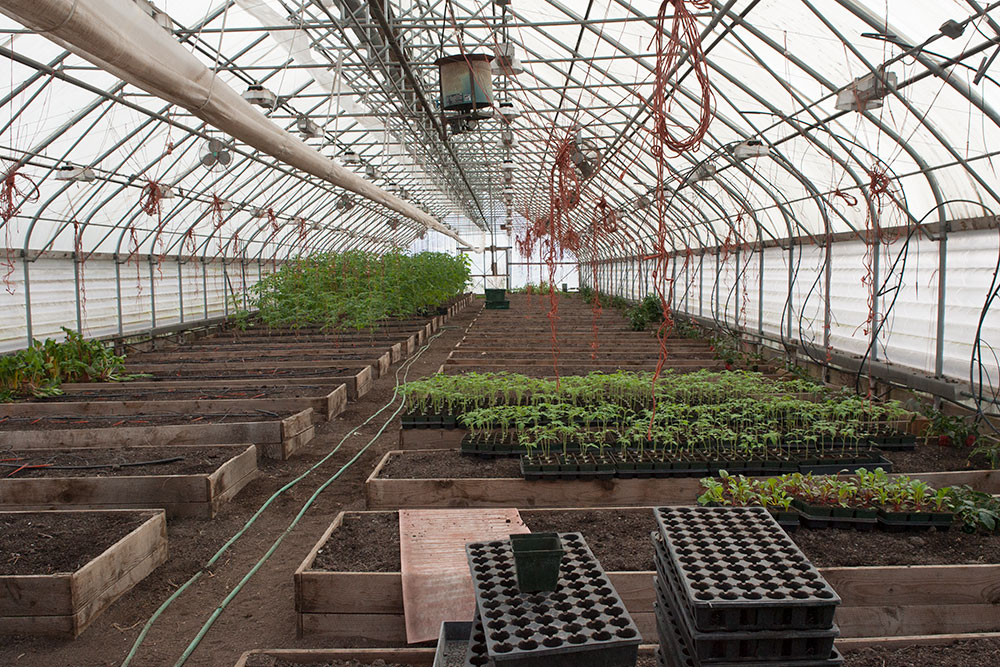 He continues with an apocryphal tale: "I had my secretary call this guy in the city who I've been working with since the early '90s. She told him I had some lettuce and winter squash to sell. He asked how much I wanted for the winter squash and she says $1 a pound. And he says, 'I'm buying it organically for 70 cents.' So she calls me and I call my grower and ask, 'How much of this do we really have?' and he says, 'Oh, we've got a lot of it.' So I said, 'I better sell it.' When I called the guy back, I said, 'In the early '90s I used to get $1 a pound, and today I can't even get that dollar."
Arriving at the greenhouses as if on cue, McEnroe opens the doors, revealing row after row of ripening tomatoes on vines suspended six feet from the ground. There might be such a thing as "too many tomatoes" in July, but this is mid-October. Last year, McEnroe had tomatoes through February. He starts new plants in November and brings them out in May.
There's money in all of it, but it changes. You just don't know what you're going to be up against.
At the compost operation, the lines of black gold are both a commercial enterprise and the root of the farm's robust produce. McEnroe's operation recycles food waste from Hunt's Point in the Bronx (the country's largest food distribution center), the Culinary Institute of America in Hyde Park, and regional supermarkets, cafeterias and office buildings, as well as manure and bedding from large dairy operations and horse farms.
​McEnroe spots a group walking around. He asks one of the workers, "Marty, what are these guys doing?" Marty says, "It's Philip and Mary and three guys—they're rabbit hunting with dogs." "Alright," McEnroe says. "That's the nice part of being so big—you never know what the hell's going on."
Actually, McEnroe knows exactly what's going on. Diversification is the key to his success, he says. "There's money in all of it, but it changes. You just don't know what you're going to be up against."