IT MAY BE A MOUTHFUL, but it's worth saying and certainly worth a visit.
Gastrotypographicalassemblage, the newest installation artwork at the Culinary Institute of America in yde Park, is the focal point of the first floor of the newly opened Marriott Pavilion. The 33-foot-wide by 8-foot-tall "all" comprises 1,650 individually carved letters in various sizes and styles that spell out 255 culinary words and phrases. Sprinkled among the words are cooking utensils and instruments, along with representations of food carved from plastic or sculpted in plaster.
"I notice something new every time I look at it," says Stephan Hengst, CIA Director of Communications. First glance highlights include "Eat" spelled out in neon yellow lights; an intricate carving of the phrase "Eat, Drink and Be Merry"' dated spellings of words like "catsup" and "cumquat"; and a circular depiction of the word "Doughnut" (surrounding a plastic doughnut).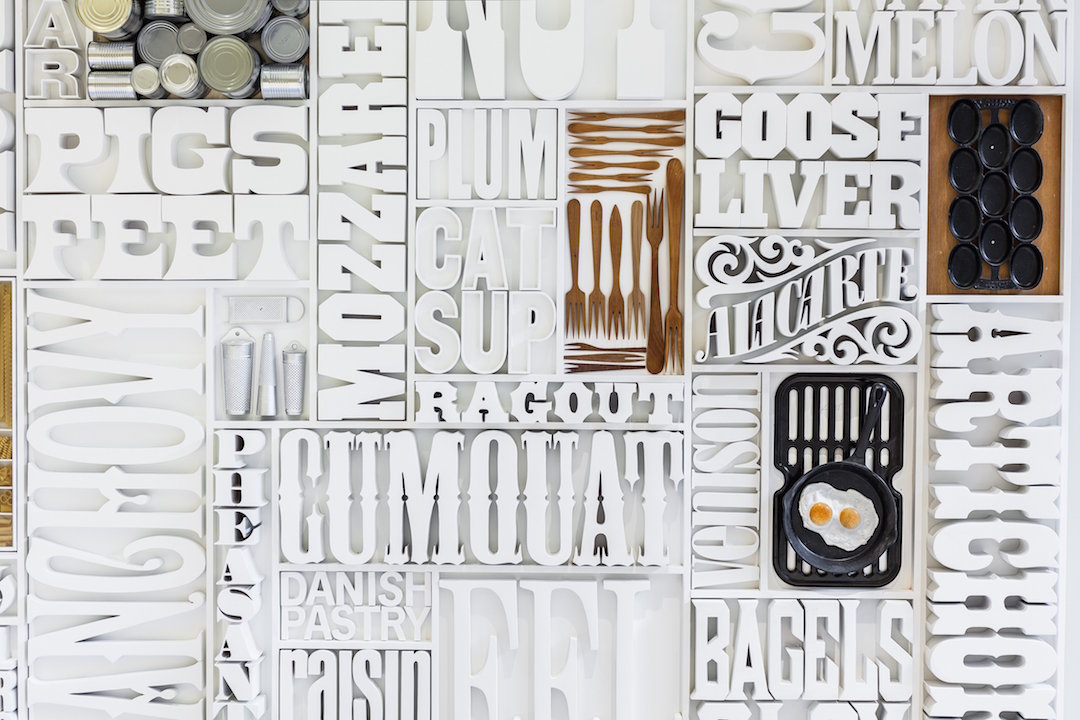 Designed in the 1960s by CBS art director Lou Dorfsman, the mural adorned the wall of the cafeteria of the building in New York City for many years. In 1989, however, the work was taken down during a renovation and destined for a landfill. Fortunately, Dorfsman and fellow designer Nick Fasciano saved it from the dumpster and stored the pieces for than 20 years.
The work ultimately found its way to the CIA via a member of the Institute's Board of Trustees. Following an extensive restoration and rigorous installation process, Gastrotypographicalassemblage made its debut with the opening of the Marriott Pavilion in March.
The new pavilion, a 42,000-square-foot facility, features an 800-seat conference center. It is open to the public.