There's no stuffed cabbage or kishka. There's no all-you-can-eat herring or kasha varnishkes. No ghosts of 1950s comedians wander the halls. No, the gleaming glass-and-metal Resorts World Catskills resort/casino on the site of the former Concord Hotel in Kiamesha Lake isn't your grandparents' Catskills.
Here you may bump into celebrity chef Scott Conant wandering the bar area of Cellaio, an Italian-inspired steakhouse, or you can meet friends at a street-taco Mexican joint where margaritas are on tap and there's a rainbow of tequilas for sipping or cocktails. There are three bars scattered around the smoke-free casino, a pool bar and food for all tastes at all price points.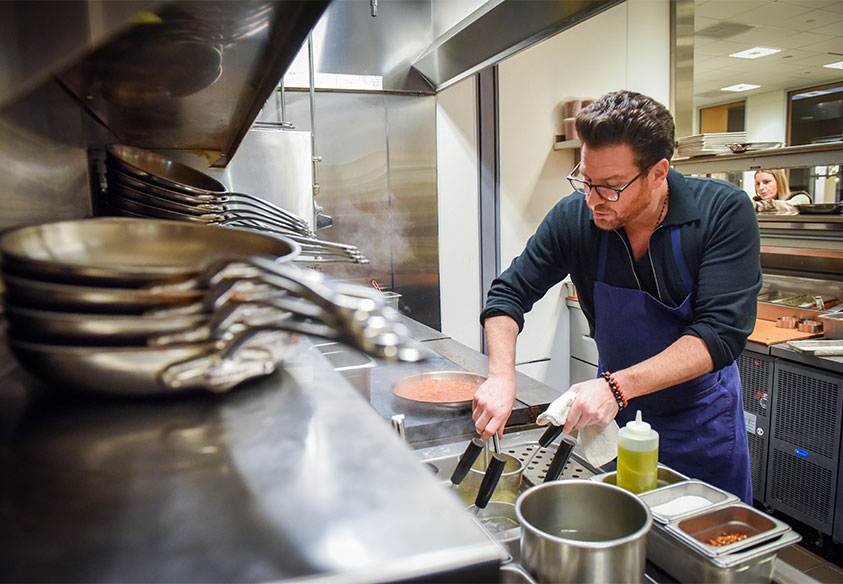 "Our goal is to offer innovative concepts that entice the local community and our guests to view us as a culinary destination," Resorts World Catskills Vice President of Food and Beverage Michael Beford says. "We were inspired to provide a dining experience that reflected seasonal, local offerings, casino classics and the diversity of the guests who are traveling to visit."
So, if you want your lychee martini, jade shrimp dumplings or salt and pepper calamari in luxury style, take in some high-end Asian dining at Lotus. The Peking duck, abalone or cumin lamb chops there rival the best in Hong Kong or Shanghai. The Tsing Tao jumbo prawns use, by far, the largest shrimps you'll ever be served.
Gamers who crave congee, a fast noodle dish, an order of pork pot stickers or other Asian street food can find the real stuff at Good Friends. Order from a self-serve kiosk and you can watch the chefs stir-fry your meal in the window of the open kitchen.
When he's in the house, you'll often find Chef Conant chatting with guests in the bar or posing for photos with his fans from "24 Hour Restaurant Battle," "Top Chef," or "Chopped." A large glass window at Cellaio allows diners to watch fresh linguini being made, cooked and tossed in sauce. (That secret ingredient you'll see the chef add to his sauce? Butter.) Another large window allows guests with slower heart rates to watch slabs of Black Angus beef, tomahawk steaks, prime rib and other meats age among blocks of pink Himalayan salt.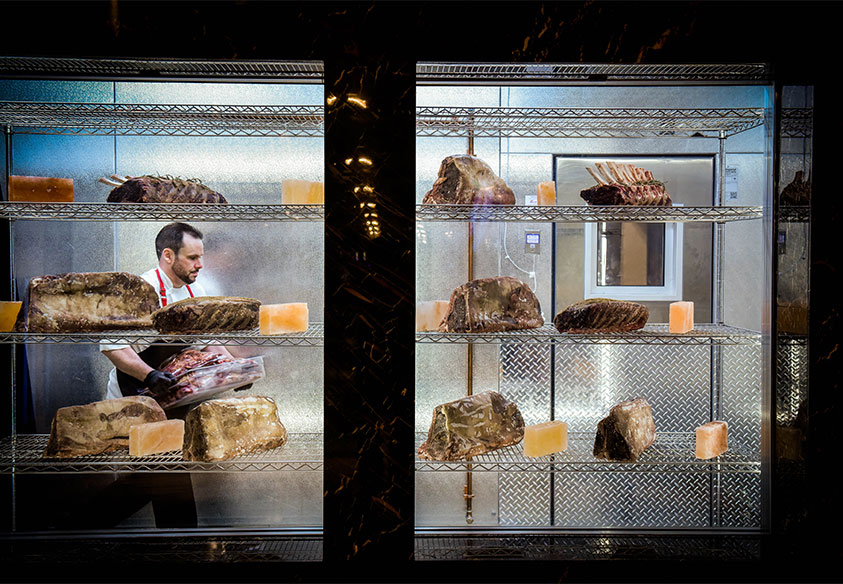 In the adjacent Alder Hotel, Dos Gatos Cantina will satisfy every Mexican street food fantasy you dare muster. The pork belly, carne asada, mole chicken, crispy fish and shrimp or veggie tacos will likely make your toes curl. (We ordered them all for a group and added rice and beans on the side. Standards like guacamole, Mexican street corn, fried plantains and nachos went well with sips of Clase Azul and Milagro Single Barrel Añejo tequilas, straight up.) There are 40 agave-based spirits, like tequila and mezcal, currently available at the bar, but Dos Gatos plans to have 120 different bottles for sipping or mixing.
Insomniacs will love the 24/7 Bistro, which offers amped-up diner classics 24 hours a day. Order the fried chicken with waffle butter to take back to your room for a bedtime snack. While you're waiting for it, have a boozy milkshake, like Kahlúa, cookies and cream or a Drunken Monkey (made with Reese's Peanut Butter Cups and hazelnut liqueur).
If you still need options, try the RW Food Hall, which has everything else, from Philly cheesesteak and corndogs to wings, pizza, sandwiches or fruit salad.
Resorts World Catskills offers more than 100,000 square feet of gaming space with 2,150 slot machines and more than 150 live table games. Surprisingly, there's actually daylight in the casino, something you won't find in Vegas or Atlantic city.
There are 433 rooms between the all-suites casino hotel and the Alder. For high rollers, there are 27 garden or penthouse suites and two-story villas with their own little pools, or roll the dice all night long in the Palace high-limit gaming area or in a private gaming salon. There's a helipad ready if you travel by helicopter.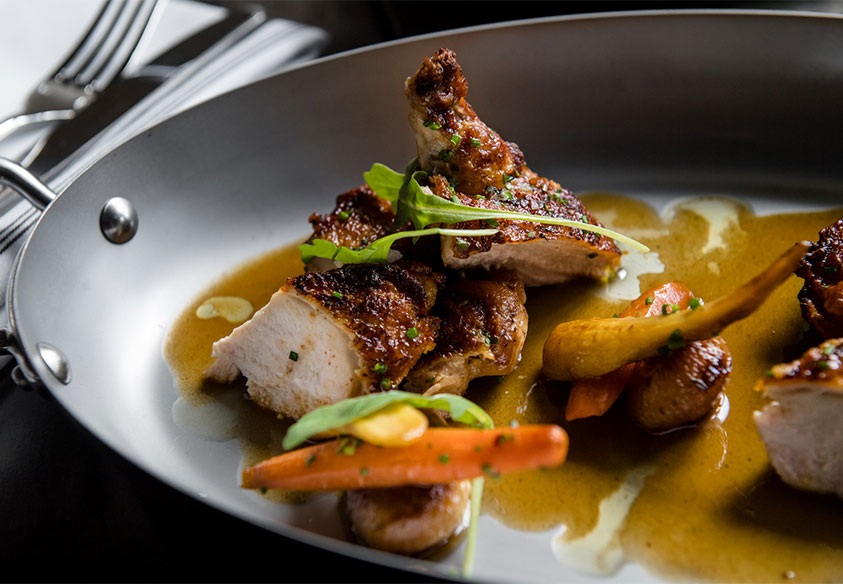 "The building celebrates and embraces the beautiful tension between modern design and the rustic charm of the Catskills," says Kevin Kline, Resorts World Catskills chief operating officer and general manager. "Windows strategically incorporated provide a connection to the outdoors, offer scenic views and bring natural light into the interior."
If you're going to a concert this summer at Bethel Woods, note that it's only 12 miles away. You can fight the traffic down Rt.17, or you can stay the night at Resorts World Catskills. The food ain't half bad, either.